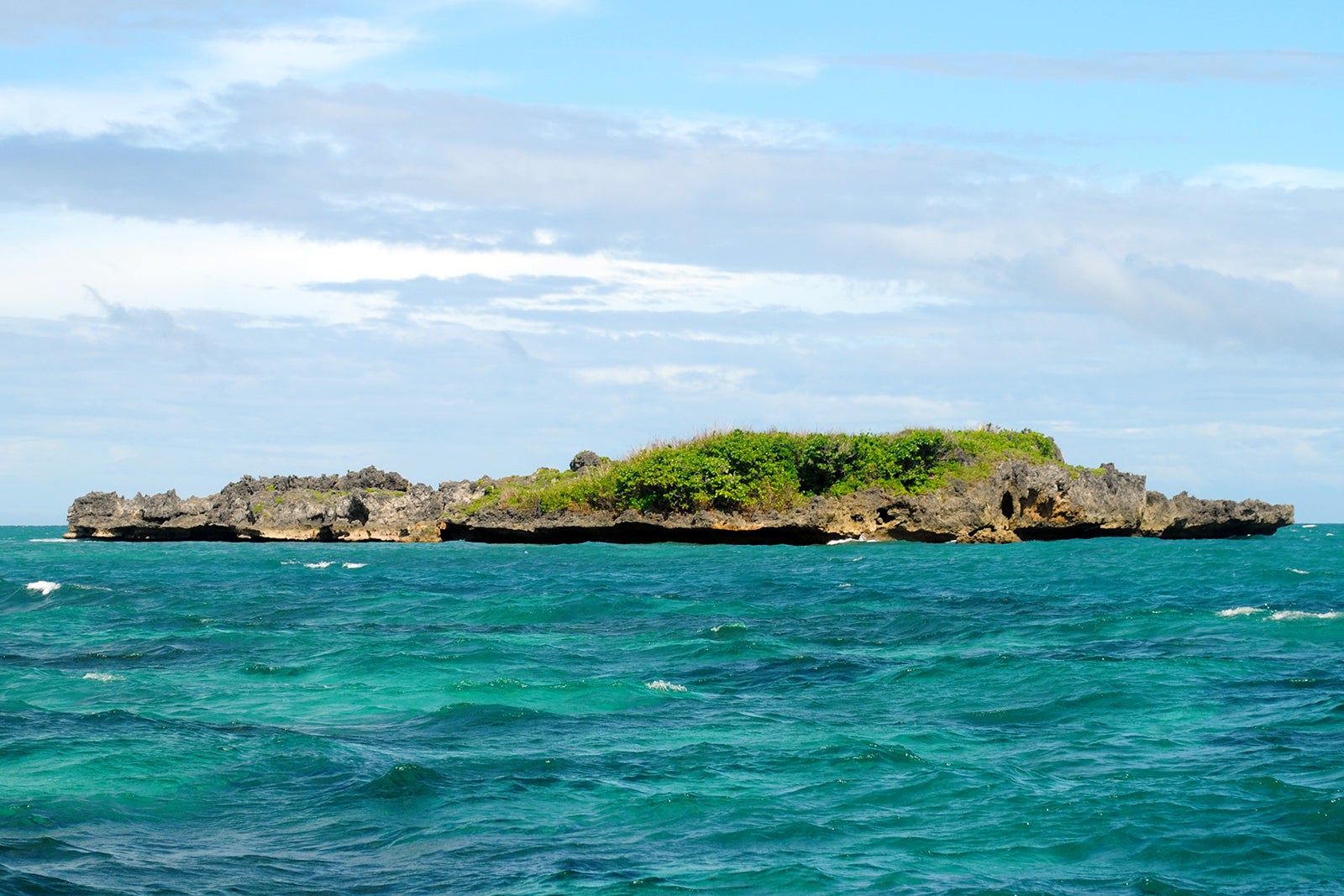 Crocodile Island is a small uninhabited island that's a popular stop-off on island-hopping excursions from Boracay. The island earns its name from its distinctive shape, which vaguely resembles a crocodile's head.
There's a wide range of activities available at the island, including the usual water-based activities like swimming and snorkelling. It's perhaps best known as a fantastic scuba diving spot.
Situated off the southern end of Boracay, the island is about a 20-minute boat ride from White Beach, making for a convenient day trip for those based there.
Crocodile Island Boracay - one of the highlights of 24 Best Things to Do on Boracay Island and 5 Best Islands near Boracay (Read all about Boracay Island here)
The waters around Crocodile Island are known to have strong currents, so heed local advice when snorkelling or diving. But if the currents are suitable, it's well worth getting your feet wet here as the waters host an impressive variety of marine life. Beautiful coral, wrasses, moray eels, sea snakes and more can all be seen in the clear waters that surround this island.
Many companies offer excursions to the island, usually as part of an island-hopping itinerary that includes other nearby spots such as Coral Cove Island. Shop around on Boracay for a price and itinerary that best suits you.
Crocodile Island Boracay
Back to top