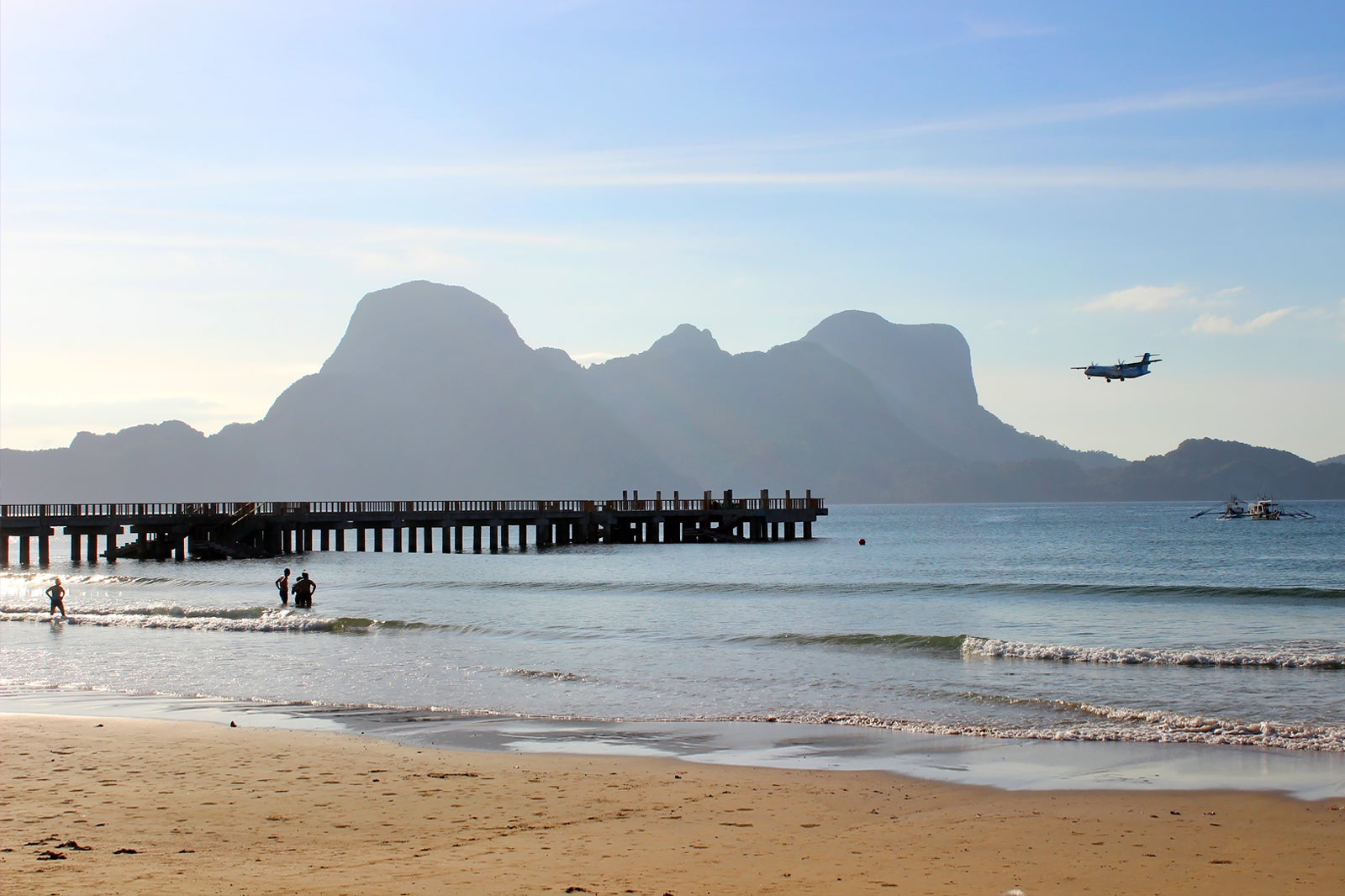 El Nido Airport (ENI) is a small airport serving the El Nido area in the north of Palawan Island. It's found right on a beachfront, about 5 km from El Nido Town, on the Taytay–El Nido National Highway. It's owned and operated by small domestic airline AirSWIFT, providing flights to other nearby islands in the Philippines.
Also known as Lio Airport, after the river that runs nearby, calling El Nido Airport 'small' is an understatement. It consists of just a couple of huts along dirt tracks – 1 for departures and 1 for arrivals. There's no air-conditioning and no restaurants or cafés. Even the runways are pretty basic, so expect a bumpy landing.
Despite its rough-and-ready look, arriving in El Nido by plane is viewed as something of a luxury by many travellers. The speed and convenience of flying with AirSWIFT comes at a cost, and you can expect to pay about 12,000 pesos for a return flight Manila from.
The 1-hour flight time from Manila is an attractive proposition and is arguably worth the price. Another alternative is to fly from Manila to Puerto Princesa, then travel by minivan for at least four hours on a bumpy road to reach El Nido. Note that you can also get to El Nido by air from Cebu and Boracay.
Transfers from El Nido Airport
Once at El Nido Airport, transfer services are available to get you to your hotel. There's a small pier on the beach next to the airport, from which you can travel directly to your hotel if it's on a nearby island. If you didn't organise your transfer by minivan or speedboat ahead of time through your hotel, tricycles (motorcycle with sidecar) are available to take you to El Nido Town.
El Nido Airport
Location: Taytay - El Nido National Hwy, El Nido, 5313 Palawan, Philippines
Back to top