3 Best Gay Bars and Clubs in Singapore
Singapore's LGBT Nightlife Scene
The gay nightlife scene in Singapore has had its ups and downs, with plenty of long-running LGBT-friendly clubs and bars being forced to shut due to a number of reasons. However, that's not to say there aren't still places that thrive off the pink dollar – far from it.
Most of the gay bars and clubs in Singapore are focussed around the famous Neil Street (in Chinatown, walking distance from Outram MRT). Just rock up here after the sun goes down and you'll find a number of gay-friendly venues, from chilled out bistros to banging nightclubs (we've picked a few of the best below). Singapore also hosts regular gay parties, but again, these come and go so the best way of staying up-to-date is to ask around. We've also included one wild-card selection should you wish to escape the city and party on the beach with a diverse, anything-goes kind of crowd. Here're five fun gay bars in Singapore!
1
Tantric Bar / May Wong's Cafe / Backstage Bar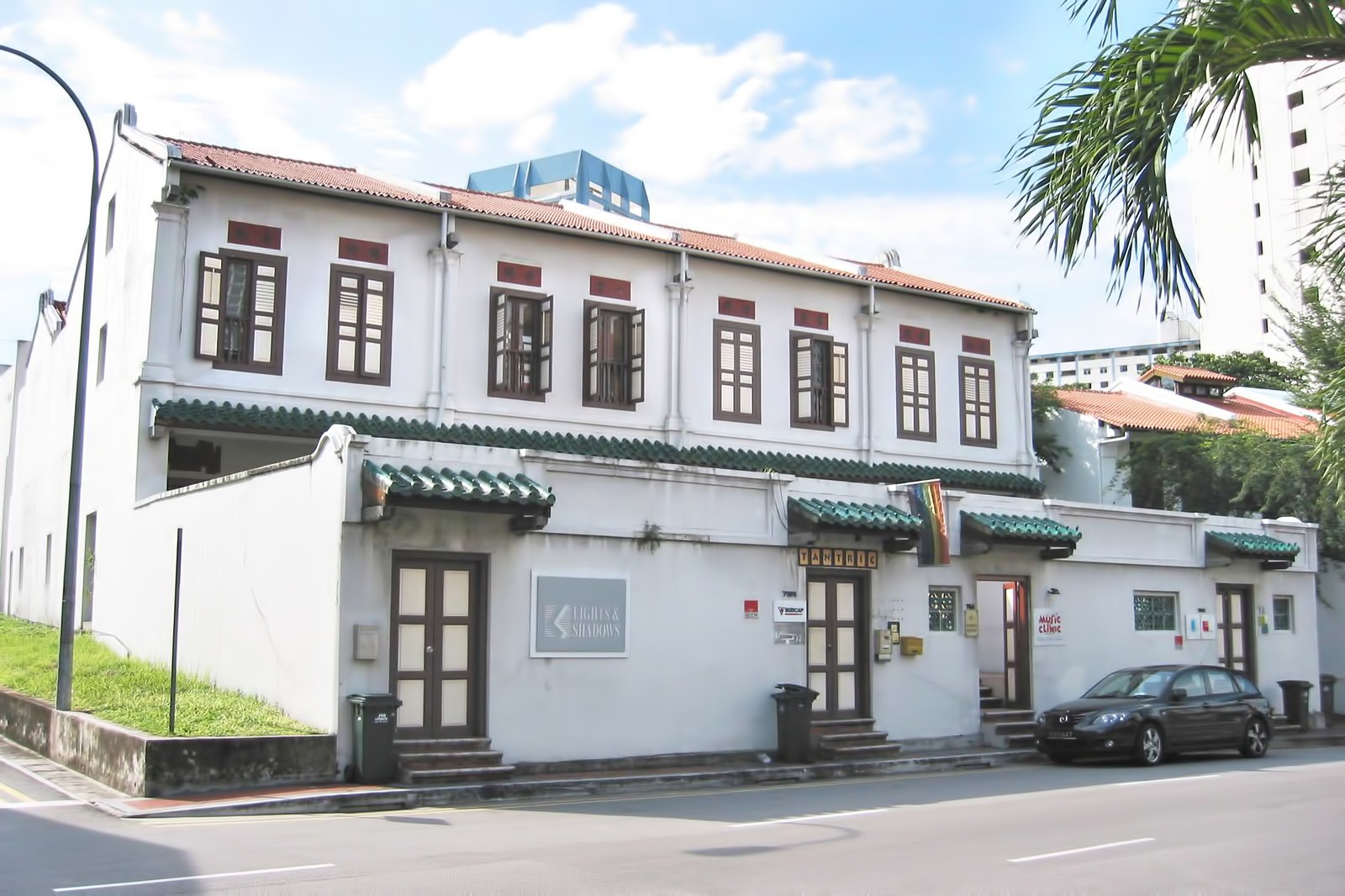 This three-in-one venue is quite an institution in Singapore's gay nightlife scene. Located on Neil Road – which is pretty much the LGBT epicentre of the country – the lively trio of bars is easy walking distance from Outram Park in Chinatown, a stone's throw away from the looming skyscrapers of the CBD.
This place started off as just the 'Backstage Bar', but its newer Tantric Bar seems to be the most popular choice nowadays, with hip dance music and potent cocktails keeping the diverse crowd happy until throwing out time (when most of the guys stumble across the street to carry on the party at Taboo Club…)
Location: 78 Neil Road, Chinatown, Singapore
Open: Daily from 8pm to 3am
Phone: +65 6423 9232
photo by Groyn88 (CC BY-SA 3.0) modified
While other gay clubs come and go in Singapore, Taboo Club is one of a handful that has stood the test of time and still thrive today. This is partly thanks to its location on Singapore's pinkest street – Neil Road – surrounded by half-a-dozen or so other gay-friendly (but much more chill) bars and bistros.
Things only really get going here after midnight, when the boys roll up tipsy after a night of bar hopping. Expect T-shirts to come off, a bit of groping here and there, guys that look like girls, girls that look like guys, and everything in between – all to the sound of a thumping big house soundtrack and camp 80s décor.
Location: 65 Neil Road, Singapore 088897
Open: Daily from 10pm to 5am
Phone: +65 6225 6256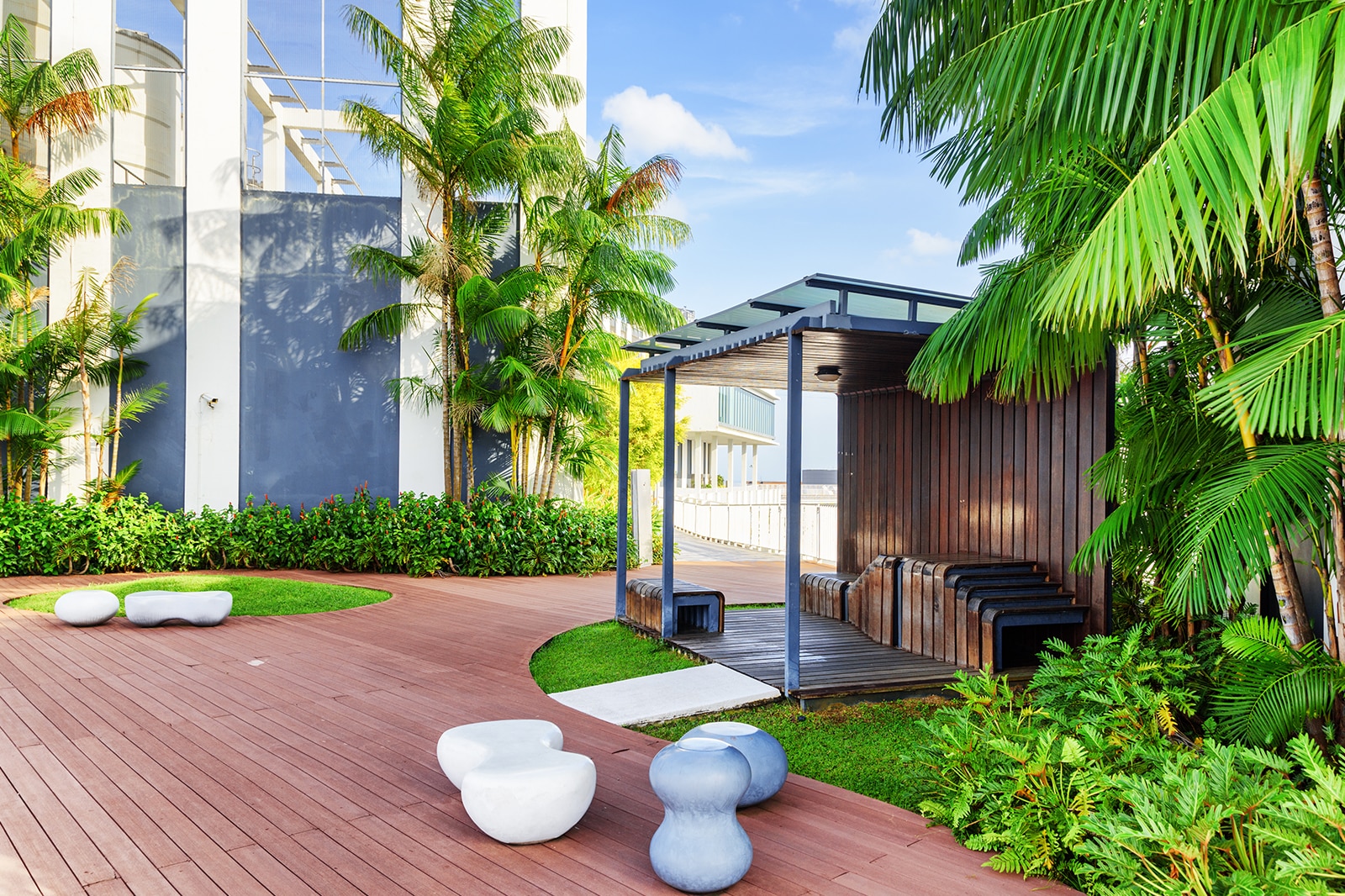 Tanjong Beach Club still stands proud as one of the longest running and well-loved party places on the island. This all-in-one-venue (bar, restaurant, and club) has all the essential ingredients needed to make the perfect beach bar: sumptuous sea views, a great swimming pool for guests and a fine list of food and drinks (we particularly love their cocktails).
Tanjong Beach Club also has another trick up its sleeve which pulls in the punters: beach parties! This is no gay bar in its own right, but expect a very diverse crowd with plenty of hot beach bods on display of all nationalities and orientations.
Read more
Location: 20 Tanjong Beach Walk, Sentosa Island, Singapore
Open: Monday–Friday from 11am to 10pm and Saturday–Sunday from 9am to 10pm
Phone: +65 6270 1355
Back to top