An Aberdeen travel guide – maritime culture, ancient castles and gateway to the Cairngorms
An Aberdeen travel guide – maritime culture, ancient castles and gateway to the Cairngorms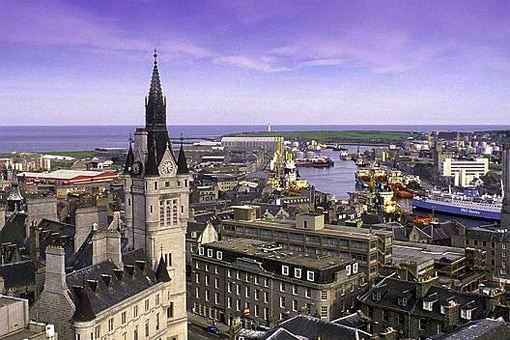 Scottish port city Aberdeen has long been an outward-looking place. An Aberdeen city break can take in the medieval heart of Old Aberdeen and high-spirited nightlife in the University quarter. Make an Aberdeen hotel your jumping-off point for exploring the region's pristine beaches, mountains and ancient castles.
Living history
The stern beauty of its characteristic grey granite buildings makes getting lost a pleasure in medieval Old Aberdeen. The Maritime Museum tells the story of Aberdeen's long connection with the wild North Sea. Provost Skene's House is a superbly preserved 16th-century townhouse with restored period rooms. For an insight into the history of Scottish exploration, Glover House is a fascinating venue. It is the former home of the Aberdonian merchant and so-called Scottish samurai Thomas Blake Glover, hailed as one of the fathers of modern Japan. Outside town, nearby castles like Finlatter, Haddo and Fyvie stand imposingly on coastal outcrops.


Fine local dishes
The region around Aberdeen is the birthplace of many of Scotland's signature dishes. Arbroath smokies (small smoked haddock) have been granted EU protection – they can't be made anywhere else. The small fishing village of Cullen on the Moray coast is home to Cullen skink (a soup of haddock, potato and onion) and the area abounds with delicious seafood. Aberdeen lies on the rivers Don and Dee where you can catch your own trout and salmon.
The great outdoors
Follow the River Dee upstream from Aberdeen and you are soon in Royal Deeside, the lush river valley that is home to Balmoral, the British Royal Family's summer retreat. Further on are the wild and windswept Cairngorms National Park where you can enjoy the full gamut of Scottish outdoor activities including climbing six of Britain's seven highest mountains. Aberdeen Beach attracts the brave to enjoy water-based activities. Aberdonians are proud of the city's 45 parks. Keen gardeners are fond of Johnston Gardens with its streams and waterfalls. Wooded Hazlehead Park is the place to go for games and picnics.
Discover
Find your perfect holiday in Aberdeen
From 220 hotels.