Hobart Entertainment Guide - For fun, recreation, and relaxation
Hobart Entertainment Guide - For fun, recreation, and relaxation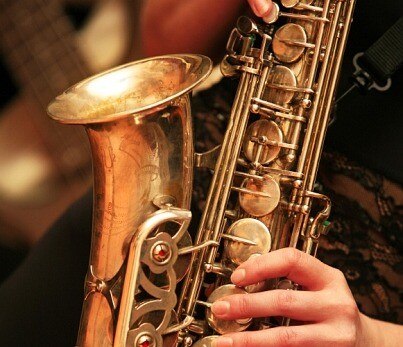 Hobart is never lacking in live entertainment and music lovers travel here from all over Tasmania to listen to live blues, rock and jazz, which is provided every night of the week in the city's large pubs, bars and clubs.
Theater lovers will also find a number of great venues here and the city's vibrant festivals are a great time to enjoy free entertainment. One of the best times to visit is during the annual Hobart Fringe Festival at the end of March, while the Freycinet Vineyard Easter Jazz Concert draws jazz lovers from all over the globe.

Visitors who enjoy water sports will want to try their hand at scuba diving and sailing, while the waters here are also ideal for swimming. Hobart is also blessed with intense natural beauty and there are a large number of parks and nature reserves to explore.


Battery Point Walking Tours
Many visitors to Hobart opt for one of the city's guided Battery Point Walking Tours in order to gain an insight into the area's unique history. These tours take visitors through old Hobart town, along the waterfront and to the old sandstone warehouses along Salamanca Place.


Hobart Aquatic Centre
This large water sports attraction is particularly popular with families. A good time to visit is in January, when a number of special activities such as races and treasure hunts are held here.


Caving
Hobart's limestone and dolomite caves are perfect places for caving. There are a number of interesting caves here which feature tight passages, underground rivers and clusters of glowworms.


Scuba diving
This part of the world is blessed with clear waters and colorful marine life, making Hobart the ideal scuba diving destination. The best place to practice this water sport is around the Tasman Peninsula coastline, where seals play and there are plenty of underwater caves to explore.
Junee Cave State Reserve
Featuring the impressive Junee Cave, the magnificent Junee Cave State Reserve is the perfect place to spy the duckbilled platypus in its natural environment. This is an area of intense natural beauty and those who take the time to explore will find this a memorable and exciting trip.


Hobart Summer Festival
Hobart comes alive every summer with this vibrant arts and water sports festival. Events include the Rolex Sydney Hobart Yacht Race and people from all over Tasmania gather to sip wine and cheer on the teams.


Cadbury Chocolate Cruise
Chocolate lovers are sure to want to set sail on this four-hour cruise along the Derwent River. As well as a scenic trip along the river, visitors are treated to samples of freshly made chocolate.


Nightlife
Hobart has a rich and varied nightlife scene and while there are numerous bars and clubs to drink and dance the night away, those in search of a little culture will not be disappointed. Hobart is home to a large number of theaters, while many of the city's upmarket restaurants put on shows for diners to enjoy while the sun slowly sinks beneath the horizon.

Find more information about Hobart and hotels in the area:
Hobart hotels | Australia hotels
Discover
Find your perfect holiday in Hobart
From 210 hotels.