Xiamen Travel Guide - Your destination overview of Xiamen, China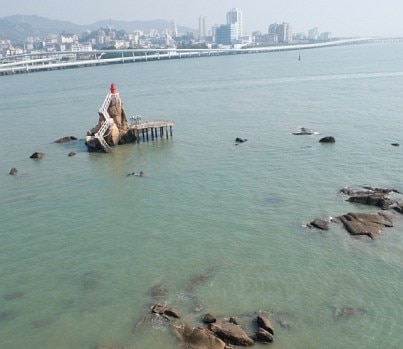 In the old days, the Chinese island of Xiamen was known as Amoy, and it carved out a healthy reputation as a foreign concession in the early 20th century. It later became one of China's first Special Economic Zones to give capitalism a try in the 1990s. All this has given Xiamen a healthy dose of modern success.
A century ago, hundreds of foreigners lived here. Many of them were based on the adjoining island of Gulangyu where the old-world architecture persists. Xiamen is praised for its architecture, particularly for the European-style mansions that have been so well preserved.

But the city's formidable modern side is also attractive. Excellent beach facilities, fine international restaurants and a booming shopping district are attractive to international and domestic tourists alike. In fact, Xiamen is quickly becoming one of China's most-visited cities.

From the bustling streets of Kaiyuan to the car-free neighborhoods of Gulangyu, Xiamen is a pleasure to explore. This combined with the city's well-ingrained international atmosphere makes Xiamen especially well-suited for Western tourists.


Gluangyu
Gualngyu Island is a mere five minutes by ferry from Xiamen. It hosts an intriguing mix of colonial and classical Chinese architecture, the whole of which is enhanced by a lack of motorized traffic. The shops, restaurants and few hotels found here cater strongly for tourists.


Siming
This district encompasses the southeastern bloc of Xiamen and includes a number of beaches and natural attractions. Despite its off-center location, Siming is also home to the busiest commercial district in the city.


Kaiyuan
This district technically merged with Siming a few years ago, but it still maintains its own identity. Kaiyuan is the vibrant downtown district, with the best lodging, dining and entertainment options in Xiamen. This is where you'll find the city's best nightlife.
Jimei
Jimei is across the causeway and on the mainland. It's an especially attractive district with lovely gardens and historic residences. The university and waterfront promenade in Jimei are excellent places for leisurely walks. Yuewain Mountain, with its hiking opportunities, is found on the outskirts of Jimei.


Huli
Huli was the epicenter of economic development in the 1990s, and it has blossomed into the city's most successful district. Big business flourishes here, but there are also shopping and entertainment districts of interest to tourists.


Tong'an
Another mainland neighborhood, Tong'an is largely industrial and is not likely to be featured on tourists' itineraries. All the same, this district has been essential to Xiamen's commercial success in the past two decades, and it remains a likely destination for business travelers.

Find more information about Xiamen and hotels in the area:
Xiamen hotels | China hotels
Discover
Find your perfect holiday in Xiamen
From 300 hotels.