Where to stay in Panama – choosing your location and hotel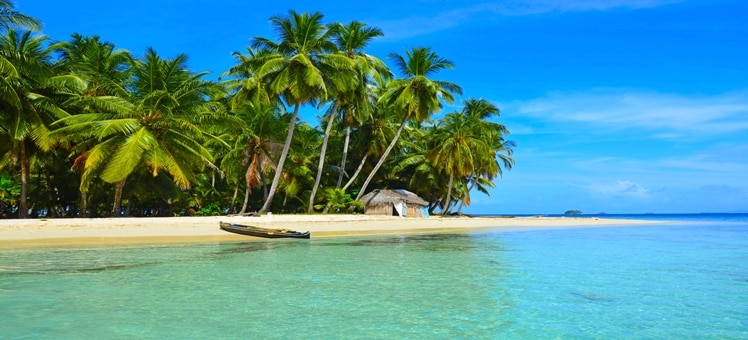 Panama is a great metropolis with an amazing skyline, vibrant nightlife, every cuisine you can think of, modern shopping malls, nearby beaches and plenty of history. There is something to suit every traveler and something to be explored whether you stay in Panama City or take your trip further afield. Here, we offer you a guide to make your hotel search easier by explaining the key locations where you can stay.
Downtown Panama City
The downtown area of the city is close to the major points of interest and it is obviously popular for accommodation. It is also one of the most expensive areas with prices from USD 120 and above per night. Anything with Balboa Ave, Punta Pacifica, Marbella, Calle Uruguay, Calle 50 or San Francisco on its address will be centric. Any of these locations will get you close to the historic landmarks, shopping malls, great restaurants, vibrant nightlife and even the Panama Canal. The most popular choices are the Hard Rock Hotel, the Trump, Le Meridien, Waldorf Astoria, RIU and the Sheraton.
Casco Antiguo / Casco Viejo
Casco Antiguo is a UNESCO World Heritage site in Panama, home to many national landmarks and important buildings. This area also offers accommodation spots if you are looking for a more local experience. Here there are no big hotel chains, but you will find options for every budget: hostels, bed and breakfast, boutique hotels and luxury apartment rentals. There are several restaurants, bars, lounges and night clubs in this area and everything is walking distance. Some of the most popular choices are Tantalo, Casa Antigua apartments, Canal House, Magnolia Inn and Luna's Castle (hostel).
El Cangrejo
El Cangrejo is a block very close to downtown and offers a great variety of places to stay, from big chains to budget hotels. Here you will find countless restaurants and many bars to visit and it is easy to catch public transport to reach the touristic spots. You want to look for choices with El Cangrejo, Via España, Ave. Eusebio A. Morales or Via Argentina in its address to be walking distance from this site. The most popular choices would be El Panama, Veneto with its Vegas-style casino, Riande Granada, Torres de Alba, Hilton Garden Inn and Double Tree by Hilton.
Beach Resorts
There is, of course, a great possibility that you rather be away from the city and just enjoy idyllic beaches and relaxing in your swimming gear with your favorite cocktail. If this is the case, there are plenty of beach resorts to choose from, most of them offering all-inclusive deals and even tours to the city attractions. All these resorts are in the pacific side of the country, just two hours away from the city, and have beach fronts, pools, sports and in-house entertainment. The most popular are Decameron, Playa Blanca, JW Marriot Golf and Beach Resort and Sheraton Bijao.
Discover
Find your perfect holiday in Panama (all)
From 670 hotels.