Where to stay in Wellington – a district guide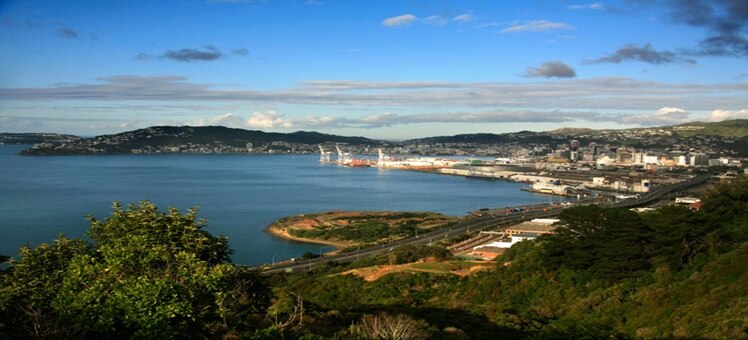 Don't just stick to the city – Wellington's surrounds offer unrivalled natural beauty and relaxed rural communities. Drink your fill in the wine towns of Martinborough and Masterton, or head to the rugged hills and coves of the Kapiti Coast. Only happy with high-rises and luxury hotels? Downtown Wellington delivers these and more, with a choice of the bustling CBD or the quieter waterfront and Oriental Bay.
Downtown Wellington
Staying in the center of Wellington places you right in the heart of all the culinary and sightseeing action. You'll be a short hop from sights such as Te Papa Museum, the famous Wellington Cable Car and the Botanic Garden, with a multitude of world-class restaurants nearby. Right in the center, the harbor boasts amazing ocean views and a little more tranquility.
Accommodation in Downtown Wellington
The roads around Victoria and Willis Streets are your best bet for large hotels, but if you fancy something more personal, try the boutique hotels of Cambridge Terrace. Oriental Bay offers prime harbor views while those with lower budgets can head to the trendy hostels found on Wakefield Street or The Terrace.
Kapiti Coast
Less than an hour north of the city center, the Kapiti Coast is renowned for its natural beauty, unique wildlife and laidback vibe. A respite from Wellington's bustling CBD, this district is home to the sleepy beach villages of Paraparaumu, Paekakariki and Te Horo. Visitors can also explore the rugged Kapiti Island, a nature reserve and a great spot for birdwatchers.
Accommodation on the Kapiti Coast
Paraparaumu Beach and Waikanae offer a scattering of friendly motels to suit all budgets – if you're after something a bit special look out for the luxury estate on Main North Road. More adventurous visitors can also sleep surrounded by native wildlife, by booking a unit at the tiny nature lodge on Kapiti Island.
Hutt Valley
A diverse and flourishing area 15 minutes from Wellington City, the Hutt Valley blends rolling countryside with historical seaside towns such as Petone. Looping around Wellington Harbour, you'll find a picturesque coastline scattered with relaxed communities and artisan shops – yet the ferry service from Days Bay can whisk you to the city center in less than 30 minutes.
Accommodation in the Hutt Valley
Find attractive and friendly accommodation in Petone and Eastbourne, with Esplanade Road in Petone offering motels overlooking the water. Follow the valley inland for several off-the-beaten-track lodges and retreats.
Wairarapa
Famed for its wine, Wairarapa forms part of the New Zealand Classic Wine Trail. The atmospheric Lake Wairarapa is a popular spot for hiking and kayaking, while Palliser Bay to the south offers some dramatic cliff-top walks. Don't forget to sample the local wine – head to the towns of Martinborough and Masterton for vineyard tours and a little tipple.
Accommodation in Wairarapa
For sizeable hotels and the widest variety of accommodation, pick the region's largest town of Masterton. Elsewhere, find affordable motels and holiday parks, small B&Bs, hostels and luxury countryside lodges.