A guide to shopping in Jamaica - where to shop and what to buy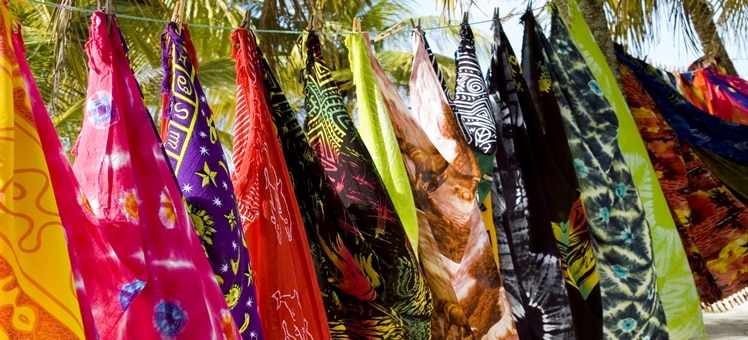 For some, the opportunity of perusing an array of foreign goods is a dream. For others, the thought of traipsing round the shops in the sweaty heat of the day is a horror. For all though, if you're having the time of your life on an exotic island in the Caribbean, you're likely to want to purchase at least one souvenir to remind you of the great times you've had. Whether you're looking for a keyring for your grandma, a reggae t-shirt for your brother, or an authentic piece of art for yourself, Jamaica has a host of shopping opportunities to suit all types of shoppers.
Shopping centers
Located in the tourist locations of Ocho Rios, Negril and Montego Bay, Casa de Oro specializes in world class duty free shopping. Having been established in Jamaica for decades, the family owned business sells the best in fragrances and jewelry at competitive prices. Popular with boat loads of tourists hopping off the cruise liners, Casa de Oro is unlikely to fit the needs of the backpackers, but is a one stop shop for holiday treats with more time for browsing than you'd get at the airport.
Books and music
If the history and culture of the island really inspires you, Jamaica is littered with book shops and music stores to indulge your interest in the arts. Bookland in Kingston is exactly what it says on the tin - a glut of books from black literature, to an array of guide books and fictional reads based on the tropical island. As well as poring over cultural text, why not treat your ears to some authentic beats, with stores like Vibes Music Shack and Dis N Dat Music in Ocho Rios selling the best in reggae, ska and dancehall on CDs as well as old school tapes.
Markets
If you're looking for classic souvenirs, trinkets or just fancy some window shopping, the island is awash with traditional markets. On the north side of the island, Harbor Street Craft Market in Montego Bay has one of the largest selections of arts and crafts which extends for three blocks between Barnett and Market Street. Expect a hard sell and be prepared to practice your best haggling skills to grab some great bargains. Alternatively, Kingston's 'Cooyah' market, which means 'Look here' in Patois serves up the best Rasta clothing and local crafts for some authentic holiday souvenirs.
Arts
The vibrant musical background of Jamaica is commonly depicted in art and the country boasts a colorful collection of art work in galleries all over the place. Heading out of Port Antonio, you'll come across the modest fishing village of Drapers, where respected self-taught artist R Stewart's gallery and studio lies. He depicts Jamaican life with eye catching eccentricity and can often be seen sat outside working on his latest masterpieces. If you're heading to Montego Bay, make sure you make a pit stop at the Gallery of West Indian Art, exhibiting original arts and crafts form across the Caribbean, with their wooden carvings, canvas paintings and homemade jewelry all for sale.
So if your extensive collection of photographs aren't souvenir enough, then Jamaica has much to offer to splash the cash whilst you're away, from local handmade trinkets, to duty free bargains.
Discover
Find your perfect holiday in Kingston
From 310 hotels.