Where to Eat in Eastbourne - Gourmet Vegetarian Food, Casual Trattorias, and Quirky Cafés
Where to Eat in Eastbourne - Gourmet Vegetarian Food, Casual Trattorias, and Quirky Cafés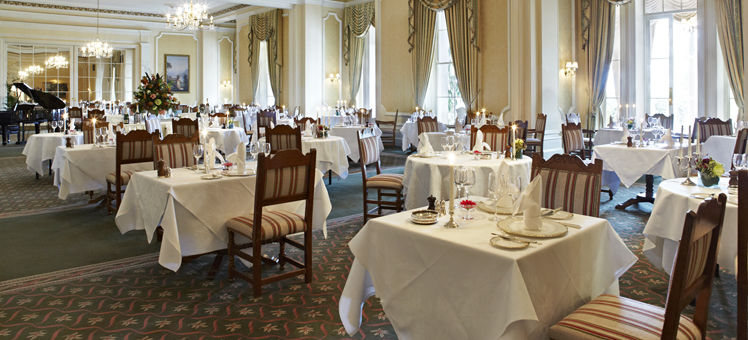 You can fuel up for a day at the beach at one of Eastbourne's cozy cafés, which serve everything from traditional full English breakfasts to simple plates of fresh scones with strong tea. The city's increasingly sophisticated food scene offers plenty of choice for lunch and supper, from Thai curries to creative vegetarian dishes.
Typical dishes
Fish and chips with mushy peas is a staple comfort food in Eastbourne. Traditional cream tea is an afternoon treat of scones, clotted cream, and jam served with Earl Grey or another classic tea blend.
Classic Italian dining
Eastbourne has several Italian restaurants, including Anema e Core, a laid-back trattoria for pasta dishes like gnocchi alla sorrentina - potato dumplings served with tomato, basil, and mozzarella. Or you can try one of their Neapolitan-style pizzas. A 5-minute walk away is La Locanda Del Duca, which serves pizza, pasta, and traditionally made desserts. Risotto agli asparagi e gamberi is made with king prawns and fresh asparagus. You can finish with torta al cioccolato, a rich chocolate fudge cake served with vanilla ice cream.
Vegetarian-friendly cuisine
You can enjoy vegetarian food in Eastbourne at places like The Green Almond, which serves a lunch buffet Tuesday to Saturday. The evening menu is more elaborate, incorporating ingredients like quinoa and creative dishes like artichoke strudel in a white wine sauce. Miss Walls Back Garden specializes in natural, fresh cuisine served in a bright, stylish atmosphere. The menu changes regularly, but you can expect to find dishes like blueberry pancakes, halloumi sandwiches, and vegetarian chili.
Eastbourne's Thai restaurants
A 10-minute drive from Eastbourne city centre, Thai Terre offers a diverse menu of classic meat and vegetarian dishes. You can try massaman curry with coconut milk, potatoes, and shallots in a creamy sauce. Or pad thai noodles made with tamarind sauce. At Thai Brasserie, spicy, hot, and sour tom yum soup can be followed by a stir-fry - or a chef's specialty like duck cooked in honey sauce and garnished with cashew nuts.
Cozy cafés
Eastbourne is ideal for enjoying coffee and a cake before heading to the beach. Neates Cakery specializes in cream tea, chocolate fudge cake, and almond croissants. A 5-minute walk from there, Jasper Wood offers blended coffee drinks, including hazelnut lattes, mochas, and americanos. It also serves traditional sandwiches, freshly baked scones, and more in a quirky space full of fascinating curios.