Shopping in Santa Cruz - Local Art, Outdoor Gear, Farm-Fresh Foods, and Unique Antiques
Shopping in Santa Cruz - Local Art, Outdoor Gear, Farm-Fresh Foods, and Unique Antiques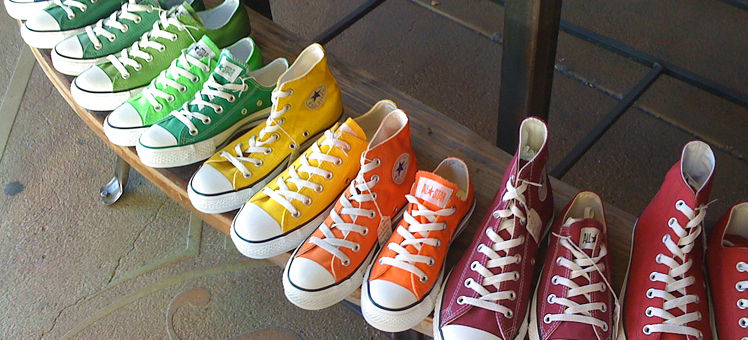 Santa Cruz is a mecca for artists, outdoor enthusiasts-turned-business-owners, and other individualists inspired by its oceanfront setting. Commerce in Santa Cruz isn't just about selling you something: It's more a transaction between an artist or craftsperson who cares deeply about what they've created and who wants you to enjoy it thoroughly. Be prepared: Your Santa Cruz mementos might become your all-time travel favorites.
Capitola: Art for Living
Artists of all stripes call Santa Cruz home, and you could build whole days around the area's many retail art galleries and studio tours. Find handmade wearable art and home decor at Lumen, Many Hands, Craft, and Art of Santa Cruz galleries in Capitola, about 5 miles from downtown Santa Cruz. Each October, more than 300 Santa Cruz County artists invite guests into their private work spaces during the annual Open Studios Art Tour. You can meet the artists and buy or just browse.
Downtown: Adventure Headquarters
Craving outdoor adventure? For starters, you'll want to explore sports-gear brands that are native to Santa Cruz. International surf and clothing company O'Neill was founded here in 1952 and runs one of the largest outdoor gear shops around. Morning yoga on the beach? Visit the flagship store of Synergy Organic Clothing. This line of casual, eco-friendly women's clothing and yoga wear is a collaboration between a Santa Cruz husband-wife design team and talented Nepali seamstresses, with a focus on fair-labor practices.
University of California-Santa Cruz
With an enviable year-round growing season, Santa Cruz County has one of the nation's most robust schedules for farmers markets, offering fruits, vegetables, freshly caught seafood, dairy products, and farm-made goods such as soaps and baskets. The 30-acre University of California-Santa Cruz Farm and adjacent 3-acre Alan Chadwick Garden sell produce onsite Tuesdays and Fridays and offer tours for a look at the workings of sustainable agriculture. To explore the full lineup of markets and food producers, use the interactive Country Crossroads Map, a comprehensive listing 40 years in the making.
Shopping Antiques in Soquel
Soquel is known for handfuls of antique dealers, many along Soquel Drive. Trader's Emporium Antiques and Collectibles houses the finds of more than 30 dealers. Items run the gamut from dollhouse furniture and vintage baby clothes to nautical memorabilia. Shop Crawford Antiques for larger furniture, many pieces in the Pennsylvania rustic farm furniture style.
Discover
Find your perfect holiday in Santa Cruz (and vicinity)
From 100 hotels.