Where to Stay in Swansea - Beachfront Guesthouses to Modern Chains
Where to Stay in Swansea - Beachfront Guesthouses to Modern Chains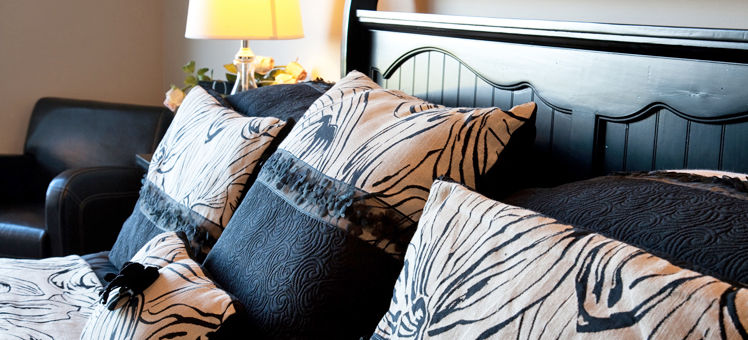 Swansea's accommodation ranges from simple B&B guesthouses to international chain hotels, many of the latter of which have pools. New hotels have opened in recent years in the rejuvenated docklands area. Smaller guesthouses cluster along the seafront, in the Uplands neighbourhood and at the south end of Swansea Bay, in Mumbles.
City centre
Swansea's city centre is where you'll find the bulk of shops and a wide range of pubs and restaurants. A number of offices are also located here - handy if you're travelling on business. Moreover, staying in the centre will leave you only 15 minutes on foot from the up-and-coming Maritime Quarter and the beach.
Most hotels in the centre are large and often independently run. Some offer extra features like indoor pools. You'll also find a few bed and breakfast guesthouses in this area.
Maritime Quarter
Swansea's Maritime Quarter is a former docklands. It has undergone extensive regeneration, and the docks have been transformed into yachting marinas. The neighbourhood is also fast becoming a new focal point of Swansea nightlife, with plenty of bars, restaurants, and clubs skirting the water. Staying here will keep you close to the beach.
All accommodations in the Maritime Quarter are modern, purpose-built hotels, and most are run by international chains. Some are located on the waterfront. They can be great options whether visiting for business or pleasure.
Uplands
West of the city centre, Uplands is a largely residential neighbourhood. It's home to many of the students studying at nearby Swansea University, who add a lively, youthful vibe. You'll be able to browse quirky stores, try out trendy eateries, and stop off for a drink in traditional pubs. You'll also be in the area where Dylan Thomas was born and raised.
Most accommodation choices in Uplands are family-run hotels, or small guesthouses offering bed and breakfast. Even the hotels tend to be small scale, with few offering more than 10 rooms.
Search for Uplands hotels
Seafront
Stretching southwest from the Maritime Quarter, the main road hugs Swansea Bay all the way to Mumbles. Most hotels are at the Swansea end of this, meaning that - besides the beach - the shops, bars, and restaurants of the centre will be within easy reach. There are several pubs along the coast road itself.
Accommodations are mostly small guesthouses and family-run hotels. The majority are located directly across the street from the beach. That means you'll have a sea view if you get a room at the front.
Mumbles
Mumbles is at the south end of Swansea Bay, 6 miles from the city centre. The town has plenty of shops, restaurants, and pubs. It also makes a good base if you're planning to spend time exploring the Gower Peninsula, which begins as soon as you leave town heading west.
Mumbles accommodation choices are generally family-run hotels and guesthouses. The bulk are located along the seafront road, leaving you steps from the beach. Some rooms are available above cafés and pubs, and you can rent apartments for longer stays.