Where to Stay in Lexington and Surrounding Kentucky Towns
Where to Stay in Lexington and Surrounding Kentucky Towns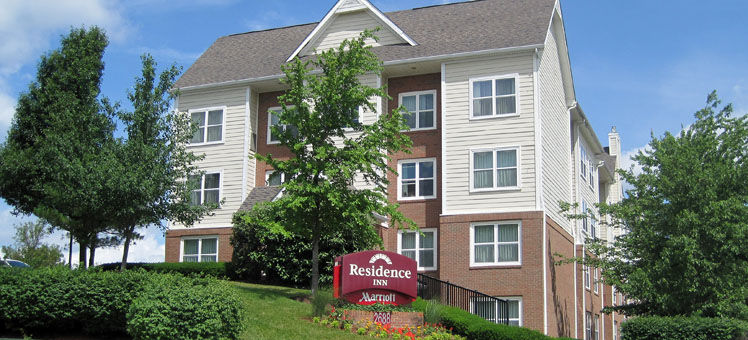 Whether you're visiting Lexington to sample bourbon, watch a horse race, or visit the University of Kentucky with a soon-to-graduate high school student, you'll easily find accommodation to suit your needs. There are plenty of familiar low-cost and mid-range hotels in town, as well as friendly bed-and-breakfasts and at least one upscale resort with its own golf course.
Kentucky's state capital, Frankfort, is a 30-minute drive northwest of Lexington. Bourbon drinkers will enjoy a visit to Buffalo Trace Distillery. At this national historic landmark you can take a free hour-long tour of the warehouse and bottling hall, which includes a bourbon tasting. Another point of interest is the capitol building, built in 1910 in the Beaux Arts style. A series of 4 murals inside the dome pendentives represent different core aspects of Kentucky - nature, industry, culture, and "civitas". Nearby you'll find the Governor's Mansion and an impressive 34-foot diameter floral clock.
Options for accommodation range from charming inns and guest houses to reliable hotel chains with perks like swimming pools, fitness centres, and free breakfast. Whether you're looking for a large hotel with plenty of facilities or somewhere that feels a bit more like home, you'll find a place to suit you in Frankfort.
The home of Eastern Kentucky University, Richmond is 25 miles southeast of Lexington. The Battle of Richmond Visitor centre commemorates Kentucky's second biggest Civil War confrontation, fought in August 1862. You'll find battlefield artifacts as well as a documentary and topographical map of the battle. History buffs will also enjoy visiting Fort Boonesborough State Park, the site of a frontier stronghold built by Daniel Boone in 1775. Today you can tour the reconstructed fort and view craft demonstrations, as well as engage in frontier-type activities like camping and fishing. If you prefer more modern pursuits, there's always the mini-golf course.
Richmond is home to plenty of brand-name hotels with swimming pools, fitness centres, and onsite restaurants. If you're looking for a more distinctive local place to stay, why not book a room at a 19th-century Queen Anne B&B with in-house spa services?
Historic Georgetown is a 20-minute drive north of Lexington. En route between the 2 you'll find the 1200-acre Kentucky Horse Park and its International Museum of the Horse, with more than 16,000 horse-related objects and photographs. You can enjoy a close encounter with a prime live specimen by taking a horseback ride, watching the Parade of Breeds, or catching an equestrian event. Georgetown is home to the Toyota Motor Manufacturing plant, Toyota's largest manufacturing facility outside of Japan. Reservations are recommended for the free tour of this 7.5 million square foot plant.
A stay in Georgetown can be easy on your wallet. Within a short drive of the main sights you can stay at a clean and friendly hotel or motel with an outdoor pool and onsite restaurant.
Lexington is home to the University of Kentucky and its highly successful men's basketball program. The city also has a historic downtown district with architecture dating back to the early 19th Century. You can tour the childhood home of Mary Todd Lincoln and visit the Hunt-Morgan House, built by Kentucky's first millionaire.
The charming streets of Lexington are lined with accommodations to suit every budget. From an upscale resort with spa and golf course, to popular hotel chains and independent family-run guest houses, a warm welcome and comfortable stay are practically guaranteed.
Discover
Find your perfect holiday in Lexington
From 150 hotels.