5 Best Known Scams to Avoid in Bali
Things to Know Before You Go to Bali
Bali is a dream island destination and is one of the safest places in Indonesia to spend your holiday. Even so, as in any corner of the world, there are always opportunistic individuals who conduct dishonest practices for personal gain, taking advantage of mostly unsuspecting visitors.
Most scams are rather obvious but travellers new to the scene may easily fall into these traps then feel miserable for the whole span of their holiday. The best precaution is to keep your common sense, and by openly answering, "No, thanks" whenever your internal radar beeps. Here's a list of the most well-known scams to avoid while in Bali, so you can enjoy your holiday smoothly and not fall victim to petty tricks.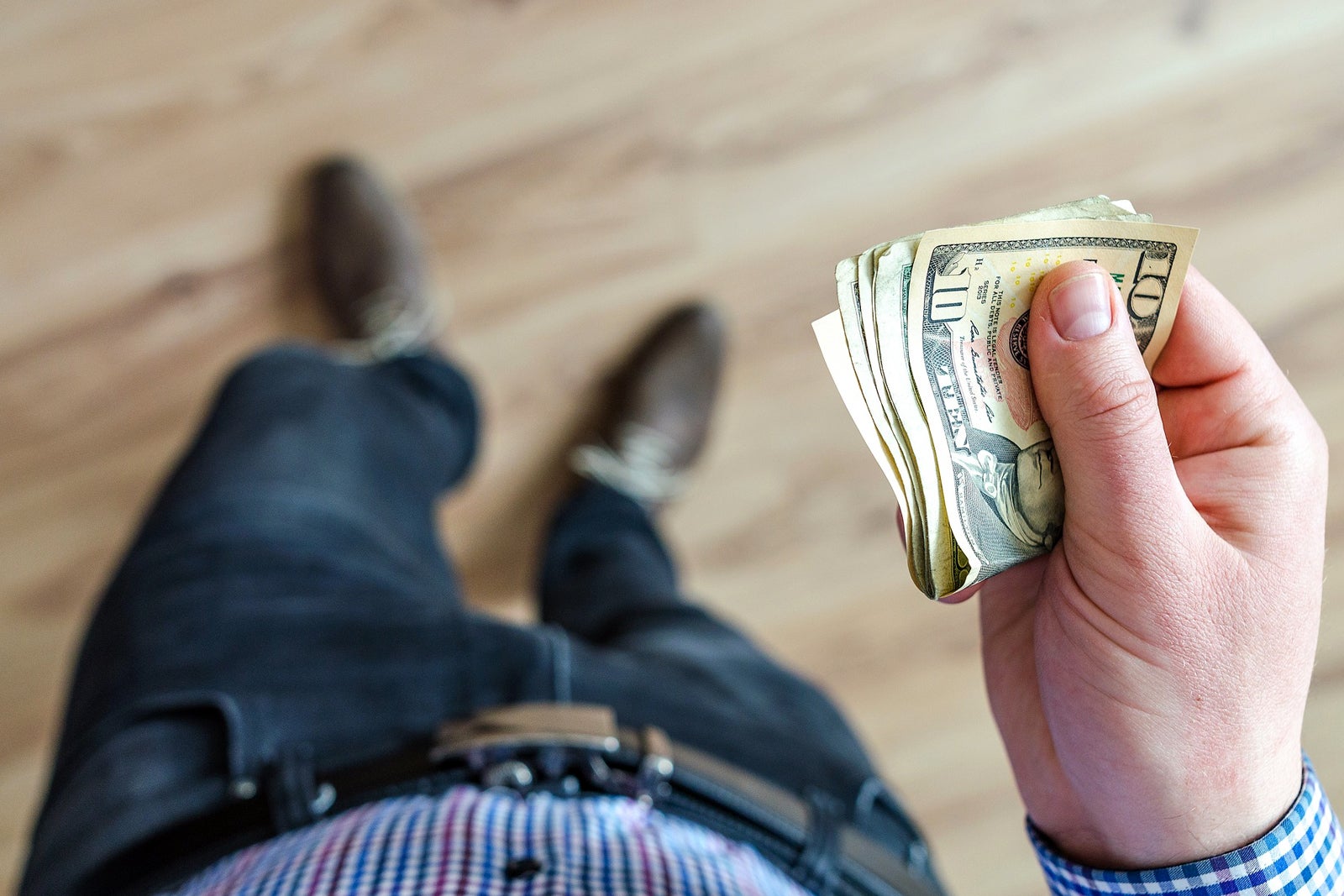 Money changers are ever-present in and around Bali's major shopping areas, with amazing exchange rates and bearing 'No Commission'. After the clerk counts the notes in front of you convincingly, he hands them to you with one hand while simultaneously flicking or letting a Rp 50,000 or Rp 100,000 note fall behind the counter – all in a split second.
Check current rates online for a general comparison. Most money changers are self-titled 'Authorised' but you can never be so sure. Some are small or outright dodgy but tempt the gullible with rates too good to be true (because they usually are!). When 'no commission' and high rates go together, it's not a good sign.
Read more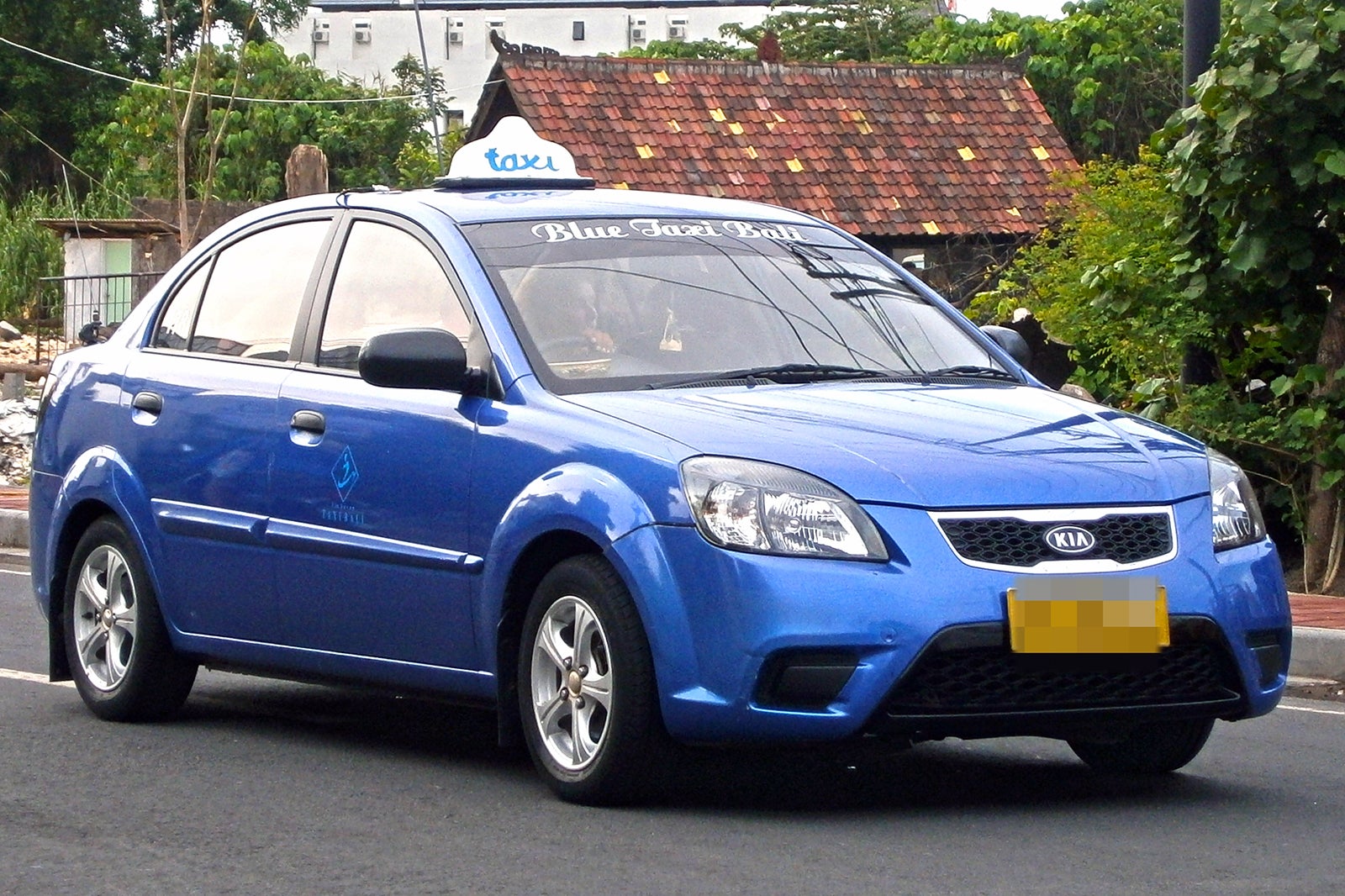 Monopolies, taxi meters, longer routes, no change and extra charges are among the issues you may need to be aware of when flagging a taxi in Bali. Ngurah Rai International Airport has its own 'official' taxi service, run by the Ngurah Rai Taxi cooperative which controls a monopoly of the taxis at the airport. Their services are prepaid based on predetermined distances – rates are flat based on distance zones.
Whenever possible, arrange for shuttle services provided by your hotel or villa (mostly free for certain distances and areas), including airport transfers depending on your booking details. When you need to take a non-metered taxi, agree upon a reasonable amount up front and be prepared with small Rupiah change. It's best travel in a group, and refuse when offered a 'per person' fare. The key is to be firm and agree upon fares before hopping in for the ride.
photo by Manoj Prasad (CC BY-SA 2.0) modified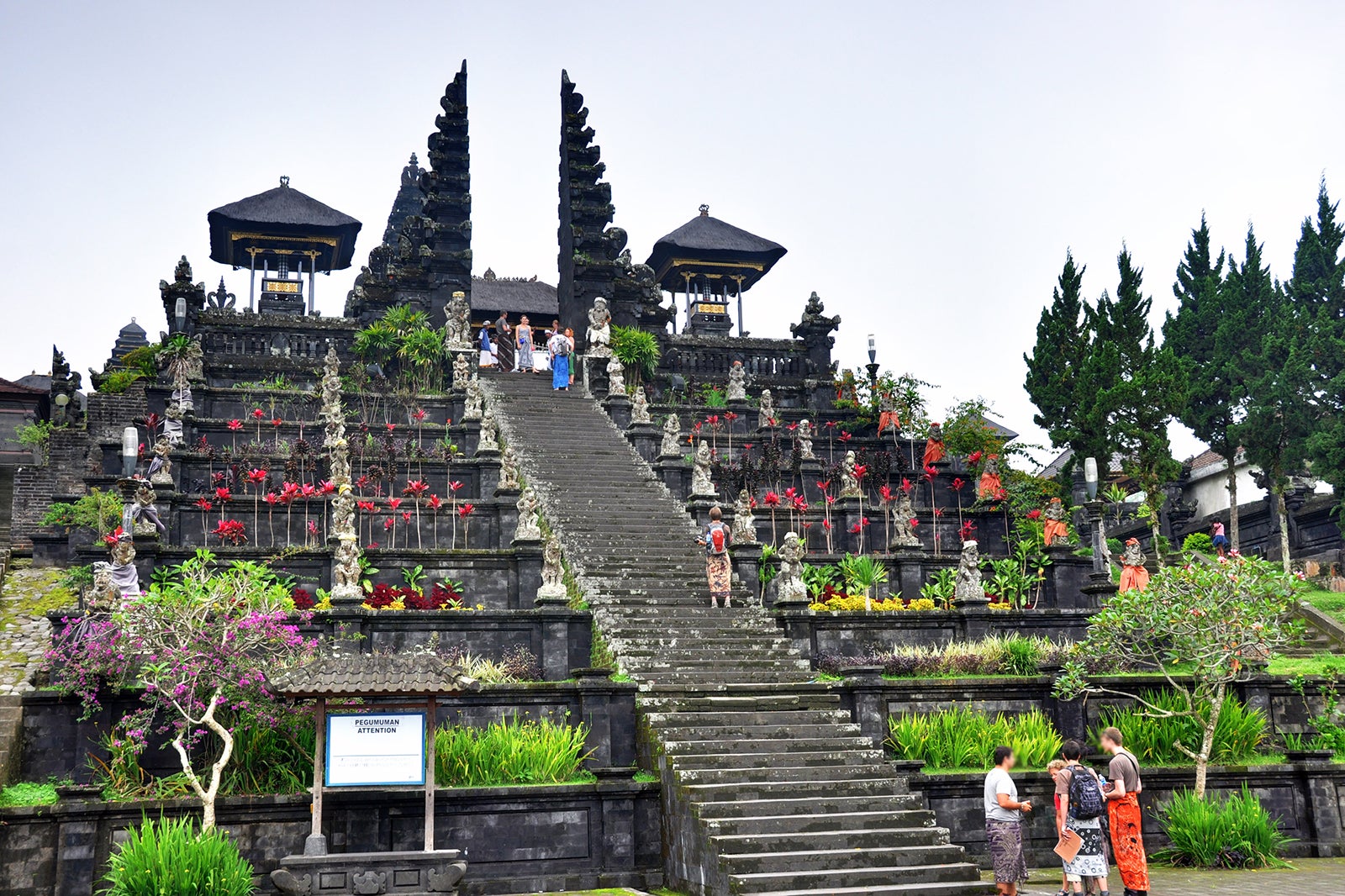 Beware of rogue and unlicensed guides who sometimes try to charge commissions and fees for services you didn't ask for. Such guides live off commission by taking you to 'recommended' shops, restaurants or 'more interesting' places other than the one(s) you actually intended. They'll usually even try to convince you about a place being closed or out of business, so they can divert you to their preferred commission-based alternatives.
Some major temples in Bali have their own local guides in place. In isolated cases, they've known to charge exorbitant fees for 'temple tours'. In most cases, you don't really need to hire a guide or buy anything. The only things required when visiting temples in Bali are your respectful attitude and attire – basically a sarong and a sash around the waist (usually available for rent, or included in the ticket price).
photo by Sean Hamlin (CC BY 2.0) modified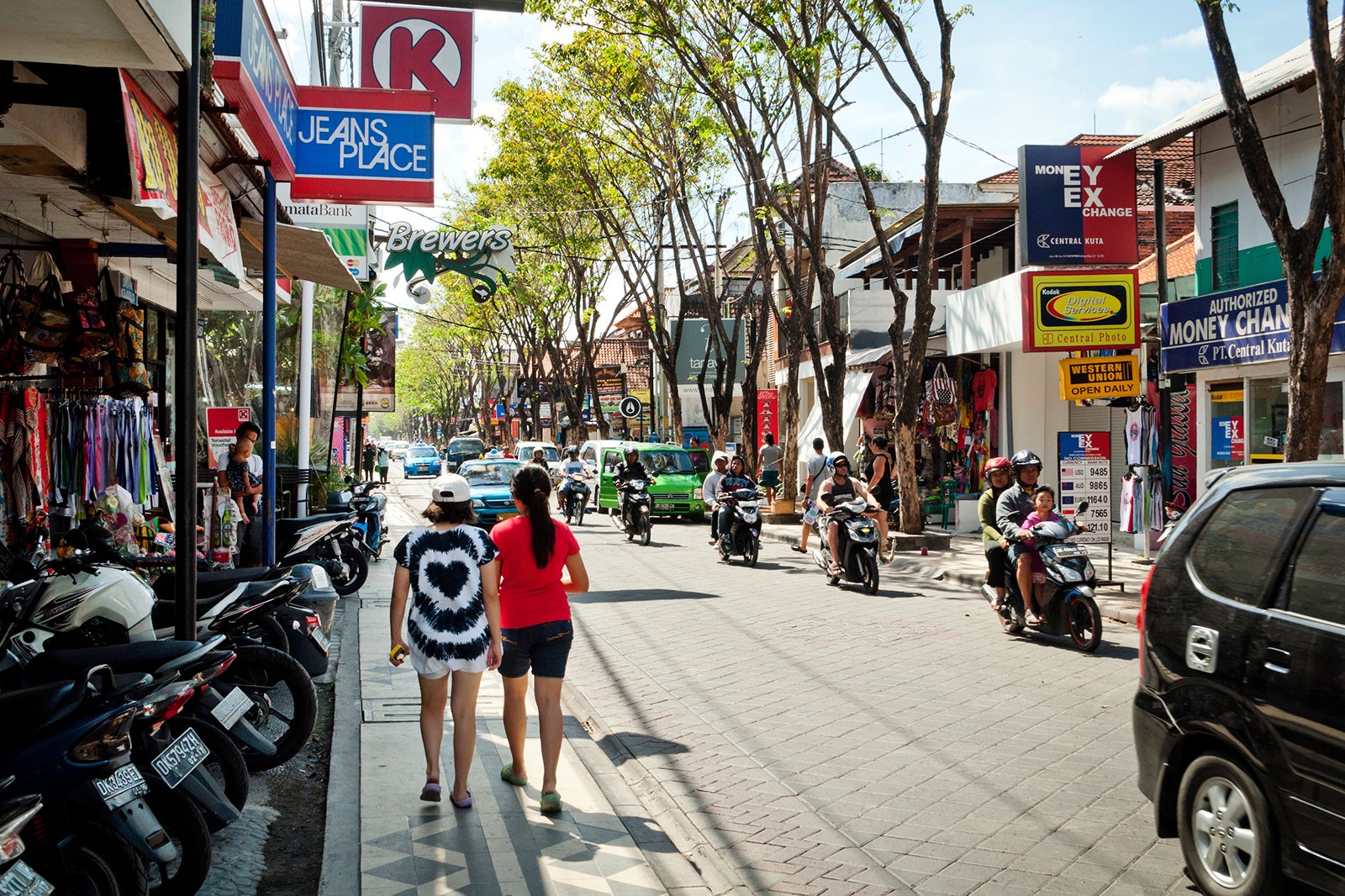 Legitimate timeshares are actually a good idea when sold properly, offering great holidays together with investment opportunities. The bad news is, there aren't many legit ones around. Efforts to sign up new customers take on many forms – most common is upfront selling on streets around busy areas like Kuta.

A friendly guy or lady approaches you on the beach, carrying out their mild sales pitch and presenting a 'lucky draw' of sorts. Seems 'nothing to lose'… you have a go. It just happens you're 'very lucky' and win! But to claim the prize, you must go to a certain place with them, taking a chunk of your precious holiday time. A firm, "No thanks' would've been best.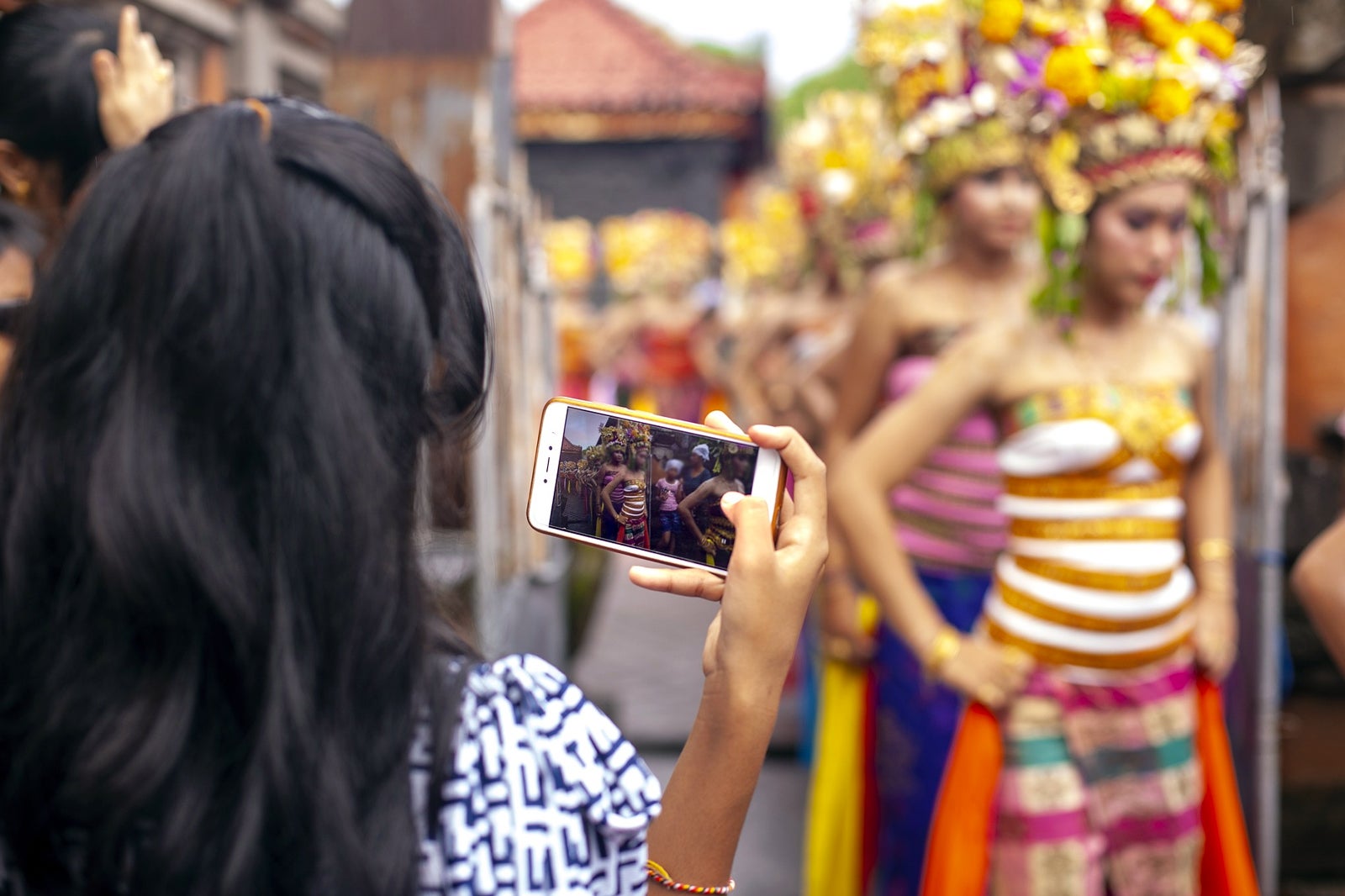 Extortion comes in many forms, but here are some examples.
When taking photos, be sensible about where you point your lenses. Just photograph the temples, mountain and paddies… not people, as they might approach you afterwards for 'model fees'.
When renting a car or bike, be sure to thoroughly check its condition before the ride. Upon returning it, the rental guy might check and charge you extra for some 'dents' and 'scratches'.
Visiting exotic temples or sites such as Uluwatu, along with its hordes of grey long-tailed macaques can be fun – until these natural-born pickpockets snatch your beloved anniversary necklace or purse. At times, there are little boys around these sites who know their way with the monkeys, and can easily get your items back… for a 'fee'.
Back to top