Cloud Forest at Gardens by the Bay is one of Singapore's most impressive attractions. This magnificent greenhouse-like glass dome can be seen from miles away and is just as stunning inside as it is from out. The large, climate-controlled dome has spiralling walkways and one of the world's tallest indoor waterfalls that rains down from over 30 metres above.
Singapore is a hot country year-round, so a visit here is more than just a great way to cool off. Thanks to air-conditioning, jets of cool vapour, and that refreshing waterfall, temperatures inside Cloud Forest Singapore are kept low to replicate the moist, damp conditions found on misty tropical mountains from 900 to 2,700 metres above sea level.
Cloud Forest at Gardens by the Bay - one of the highlights of 10 Things to Do in Singapore When it Rains (Read all about Singapore here)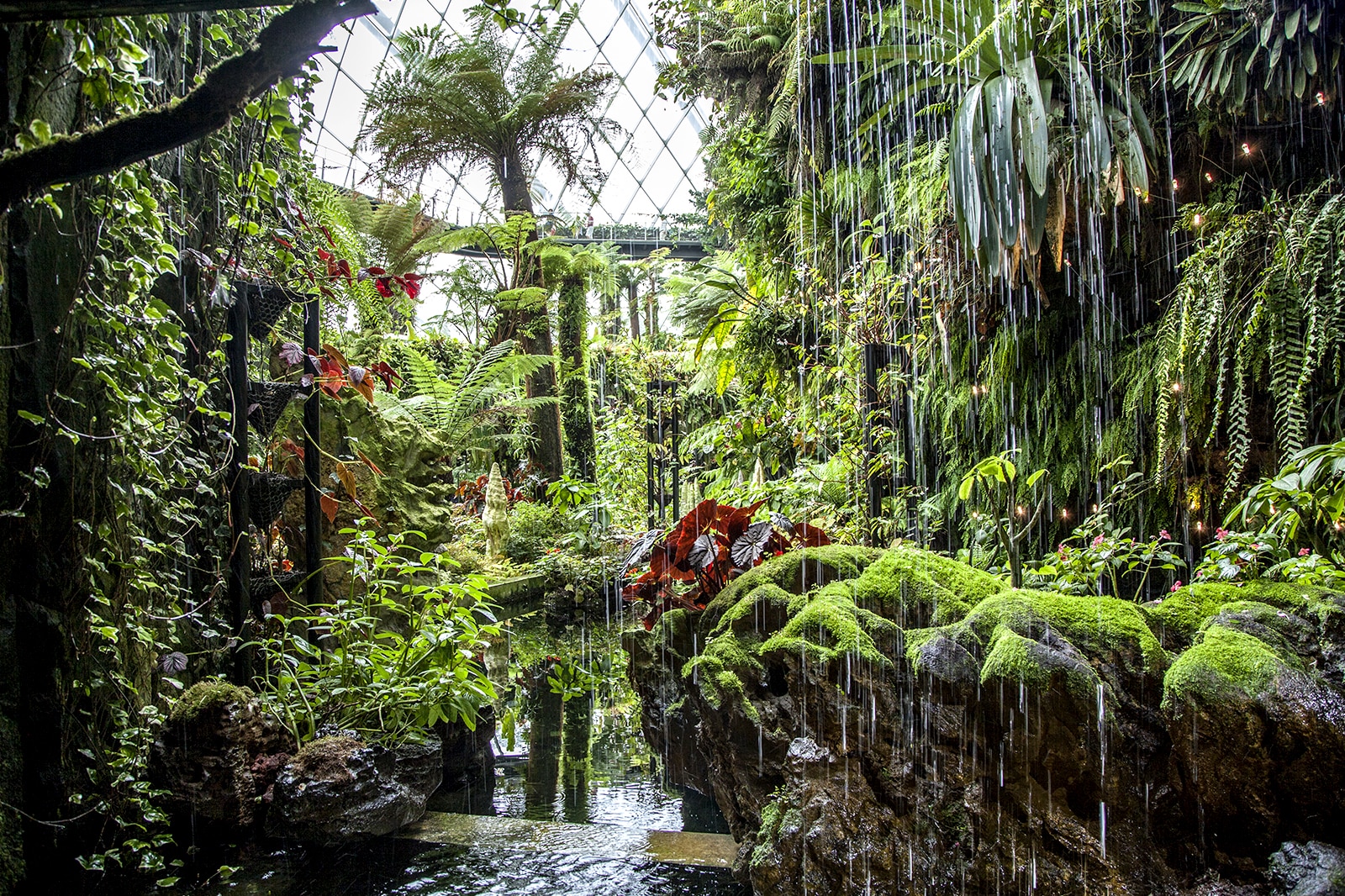 As you enter the sealed doors, you'll more likely need to reach for a jacket rather than a fan. The gush of air created by the enormous waterfall hits you first, and you'll usually gasp in awe as soon as you step foot inside. Take the elevator up to the top to begin your descent on the ramps that wind down, circling in and out of the main central column.
The flowers and tropical vegetation changes as you make the descent, mimicking how it would at different altitudes. The moss-covered 'lost world' at the top has a lotus pond, and along the way, there's a stalactites and stalagmites display, an educational theatre, and a plethora of lilies, orchids, pitcher plants, sunflowers, and tassel fern.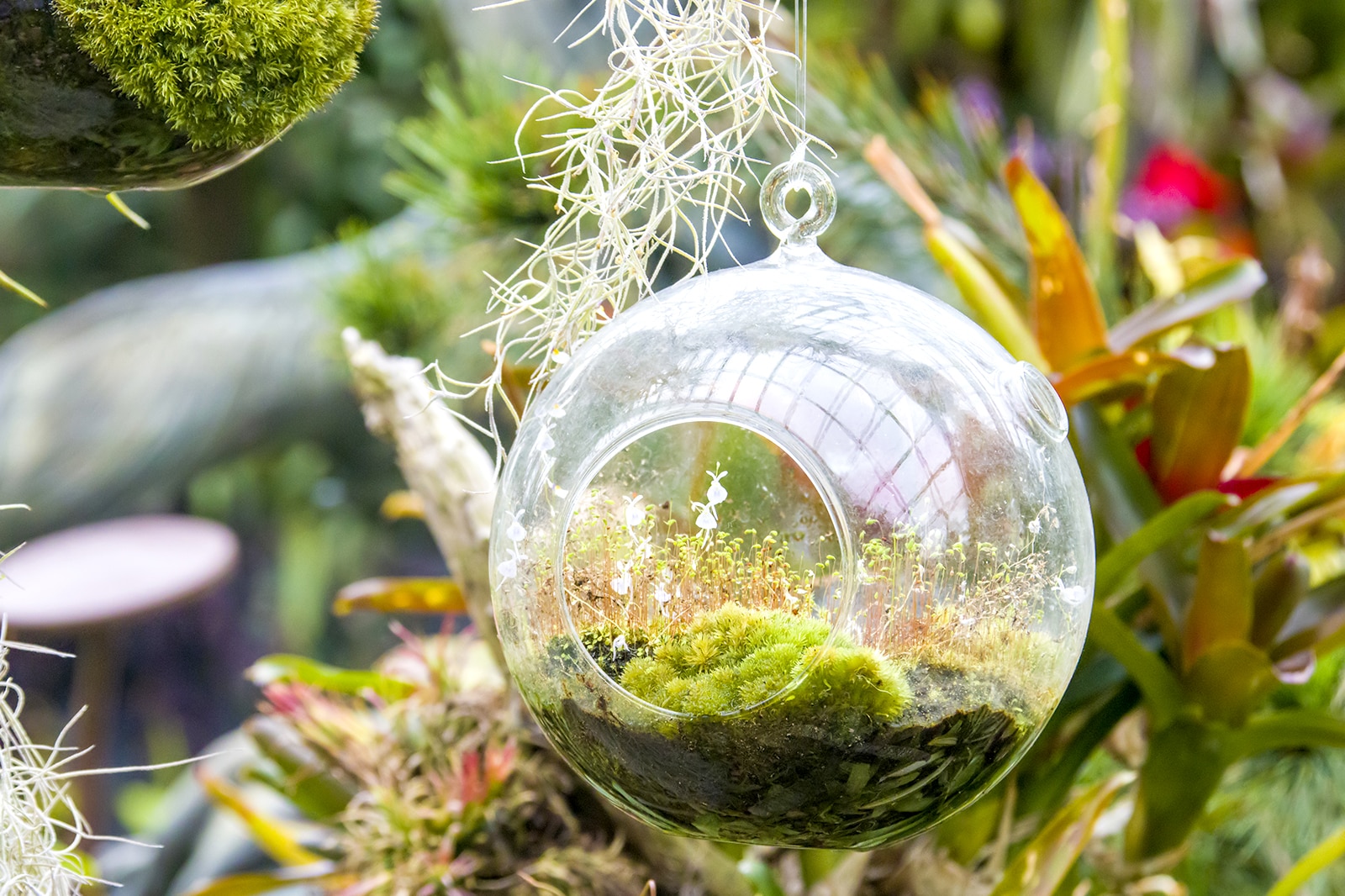 Even if you're not an avid flower enthusiast, a visit to the Cloud Forest at Gardens by the Bay is simply a must – purely to admire the stunning architecture, which is comprised of huge panes of glass set within a massive steel grid. There are no concrete columns in sight. Cloud Forest's smaller brother, Flower Dome, is the world's largest column-less greenhouse.
Flower Dome also makes up the pair of giant manmade structures at Gardens by the Bay. Entrance to both the Cloud Forest and Flower Dome is at S$28 for adults and S$15 for kids aged between 3 and 12 years.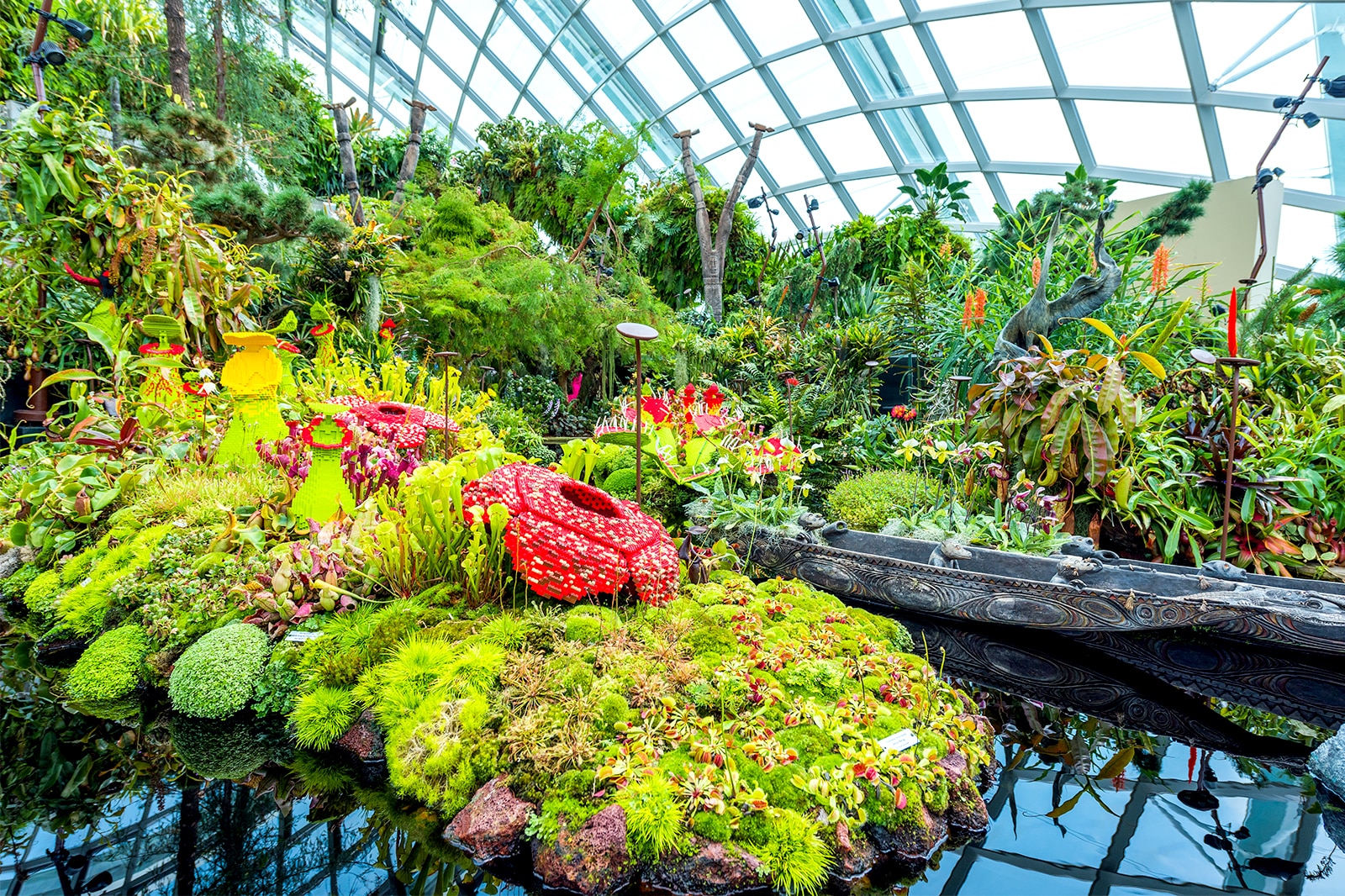 Cloud Forest at Gardens by the Bay
Location: 18 Marina Gardens Dr, Singapore 018953, Singapore
Open: Daily from 9am to 9pm
Phone: +65 6420 6848
Back to top