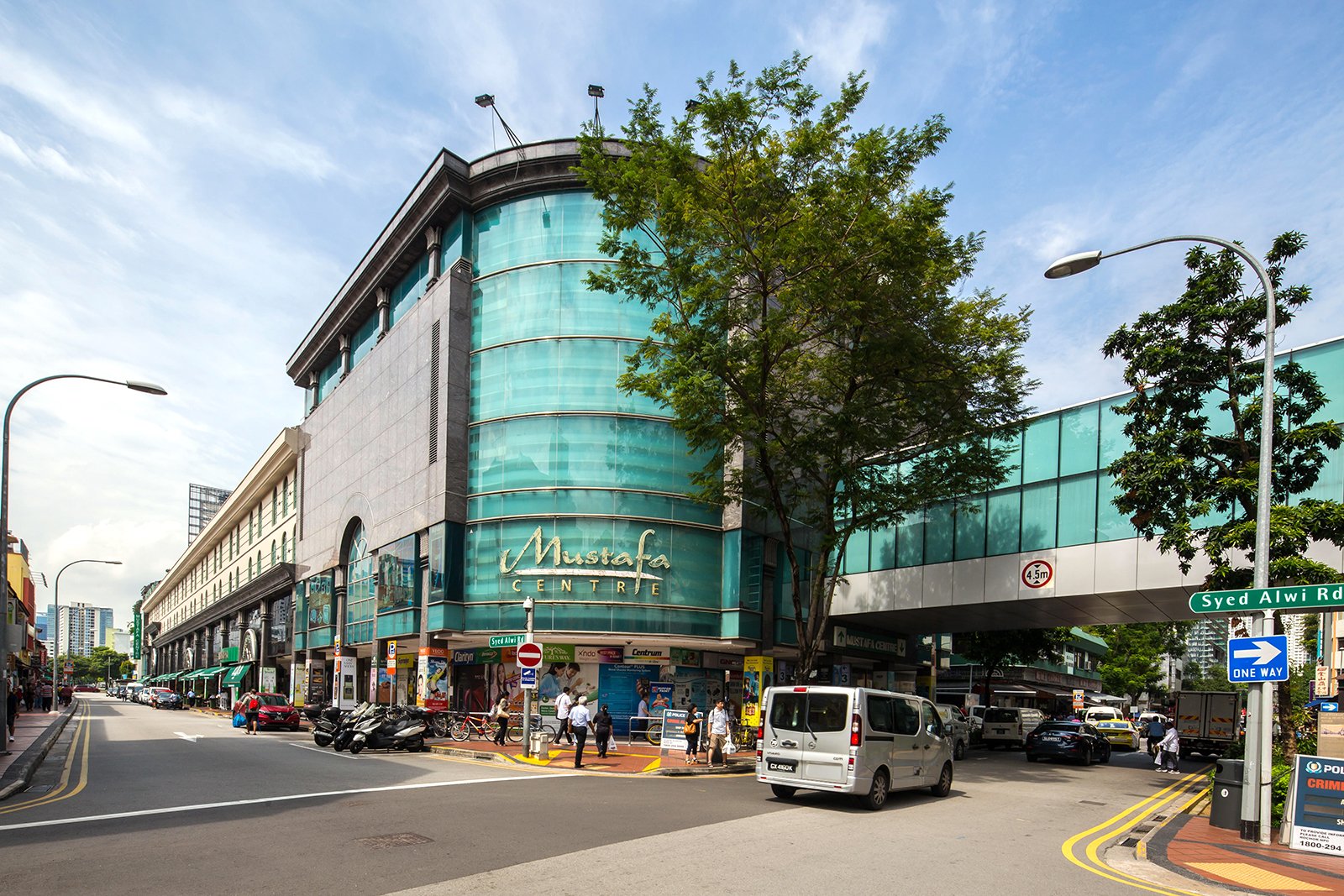 Mustafa Centre offers a unique 24-hour market style shopping experience in Singapore. You can find designer products in abundance and at low prices here, with everything from textiles to watches and electronics on sale. The mall is 2 department stores joined together with goods sold under the Mustafa name and streamlined by type.
One of the main attractions is the jewellery sections where gold can be picked up inexpensively – the centre is also a great place to buy Asian-inspired gifts to take back home. Accessories are brilliant buys, mostly hand made with an eclectic ethnic touch, from bags to costume jewellery that you won't find anywhere else.
Mustafa Centre Singapore - one of the highlights of 7 Best Things to Do in Little India Singapore and 6 Best Places to Go Shopping in Little India (Read all about Singapore here)
Shopping
Shopping at Mustafa Centre is akin to shopping at an indoor market – narrow aisles jampacked with all manner of products. The mall is unlike a department store, in that there aren't brand name shops but rather more outlets or units selling different label products, all under one roof.
Famous brand name items, though, are on sale usually at a much lower cost than at other malls. Additionally, there's a vast assortment of Indian and other Asian speciality goods, including saris and food products. You might need to visit a couple of times to explore the whole mall – there is just so much to browse through.
There is also an excellent selection of cheap luggage should you need extra space for all your purchases.
Electronic Goods
Jewellery & Watches
Bvlgari
Casio
Swatch
Tissot
Tag Heuer
Supermarket
Coffee, Tea and Herbal Drinks
Haidrum Goods
Fresh Produce
Herbs & Spices
Health & Beauty
Ralph Lauren
Hugo Boss
Davidoff
Calvin Klein
Anna Sui
Maybelline
L'Oreal
Sally Hansen
Textiles
Travel
Airline Tickets
Hotel Reservations
Travel Insurance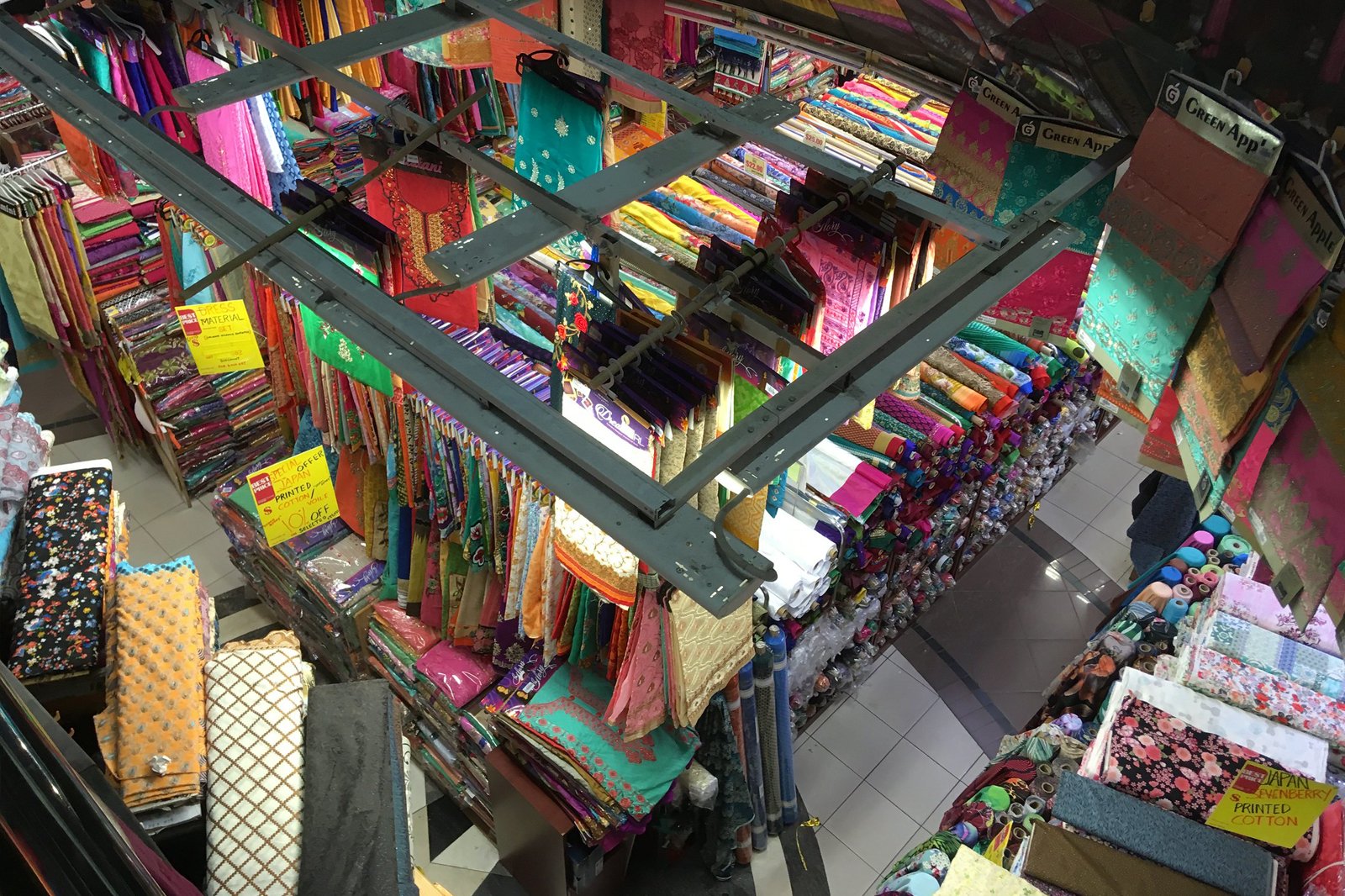 Food
The Mustafa Centre is right in the heart of Little India – you'll be spoilt for choice of where to eat. Besides the fantastic supermarket occupying the entire second level, which offers a huge selection of food products from across the world, there's a restaurant within the centre – the Mustafa Café.
The Mustafa Café is on the ground floor of the mall and offers a mix of Western and Asian food. Menu items include burgers, Indian curry, biryani, and Singapore style noodles. The café is open 24 hours with most meals in the affordable price range. There is a set lunch option available and a long list of drinks – including sweet Indian teas and coffees.
To get to other restaurants close by in Little India, simply exit through the Pharmacy or Jewellery sections on Level 1. Great spots to try in the area include:
Banana Leaf Apolo
Delhi Restaurant
Jaggi's Northern Indian Cuisine
Khansama Tandoori
Lagnaa Bare Foot Dining
Shiv Sagar Vegetarian Restaurant
Komala Vilas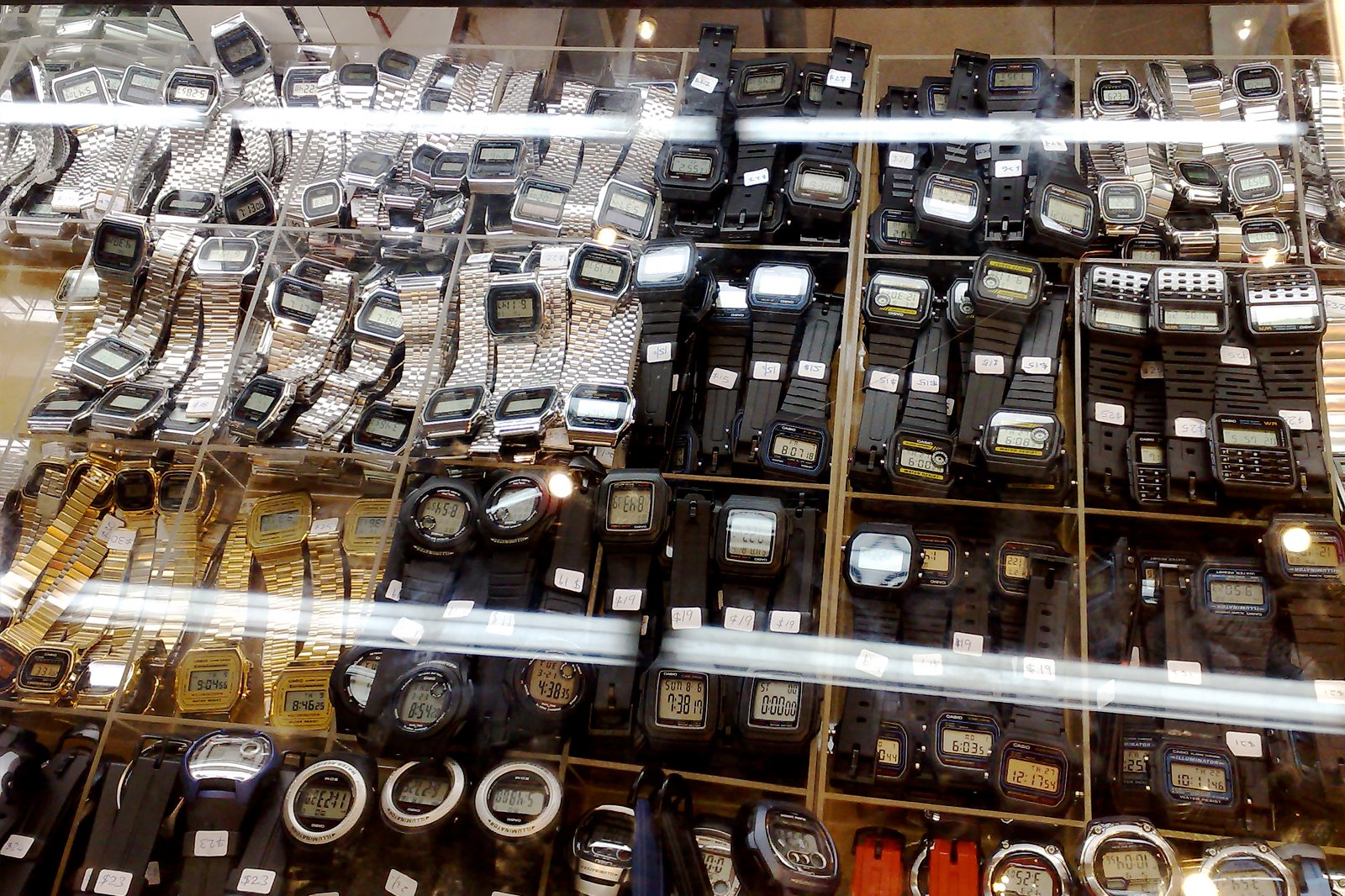 Mustafa Centre
To get to Mustafa Centre in Little India, you can take the North East Line MRT, departing at Farrer Park Station – the mall is within easy walking distance. As the main retail hub of Little India, the Centre is right at the corner of Syed Alwi Road and Serangoon Road.
Due to the narrow aisles at the mall, it's worth avoiding the weekends when shopping can become quite a tight squeeze. Always be aware of your personal belongings as pickpockets are very common at Mustafa Centre. Car parking is available although not recommended at weekends.
Mustafa Centre Singapore
Location: 145 Syed Alwi Road, Little India, Singapore 207704, Singapore
Phone: +65 6295 5855
Back to top