Raffles Long Bar at the Raffles Hotel is the birthplace of Singapore Sling, the most famous cocktail in town. It's a must-do for anyone visiting Singapore. This old-fashioned bar usually gets packed by night with people enjoying the fruity concoction with a handful of peanuts. The hotel is very easy to find and only a short walk from City Hall MRT.
There is something very pleasing about the atmosphere of the Raffles Hotel. Even from the outside, it stands out with its white colonial facade and obvious dedication to preserving the iconic history of the building. The bar itself is also like stepping back in time – with a polished teakwood bar, wicker chairs, and the room cooled by traditional reed fans.
Singapore Sling at Raffles Long Bar - one of the highlights of 10 Things to Do in Singapore When it Rains and 8 Best Nightlife in the Civic District Singapore (Read all about Singapore here)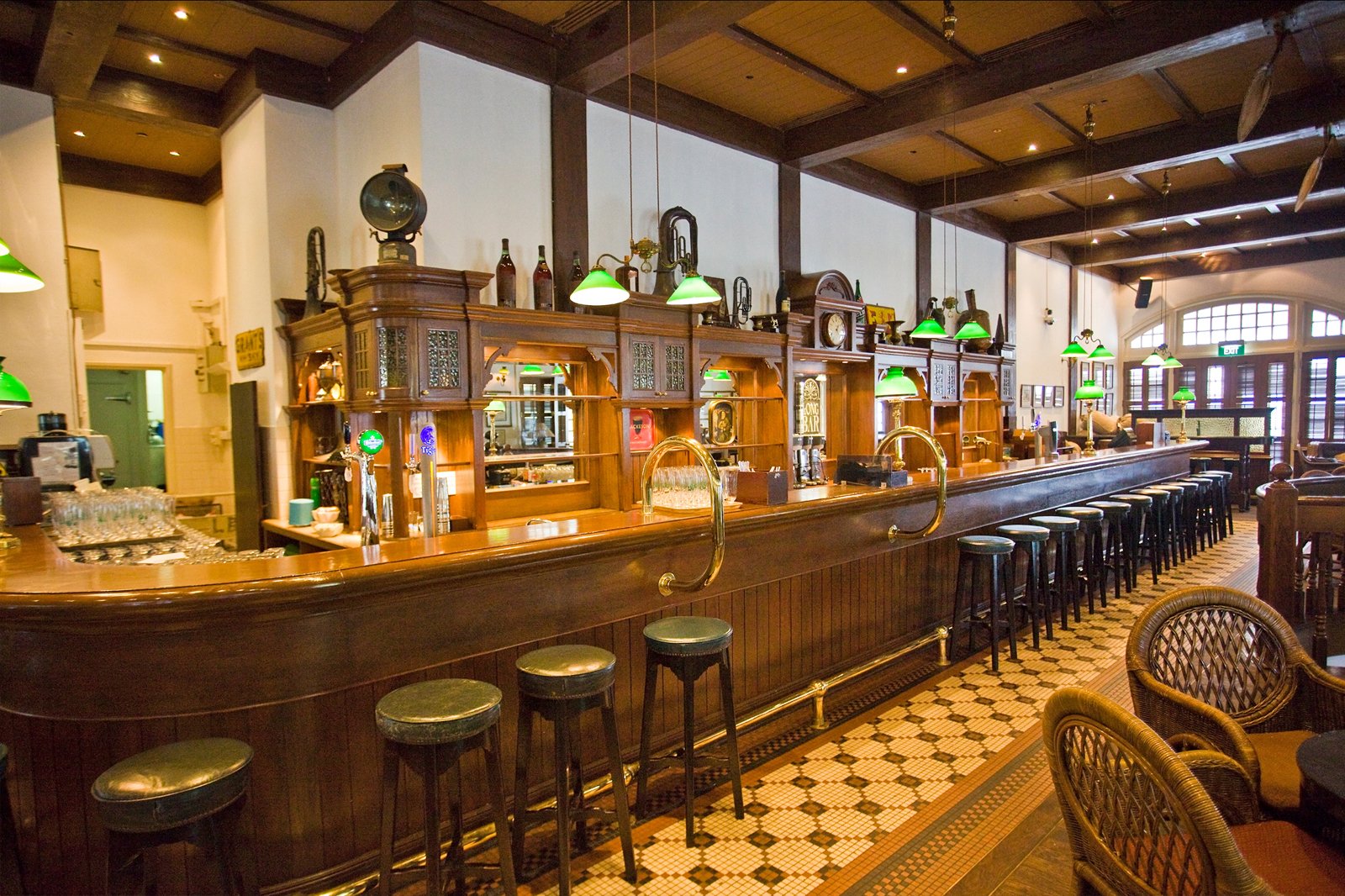 Another traditional feature of the Long Bar at Raffles Hotel is the peanut shells that cover the floor. Boxes of monkey nuts can be found on tables and visitors are encouraged to drop the casings on the ground, just like Somerset Maugham and Rudyard Kipling would have done in their day. The shells make a satisfactory crunch beneath your feet.
Singapore Sling, the famous cocktail itself, was developed in 1913 by Ngiam Tong Boon, the bartender at Raffles Hotel. The original recipe includes gin, Benedictine, cherry brandy, and fresh pineapple juice. The foam top to the drink is made by vigorously shaking the mix.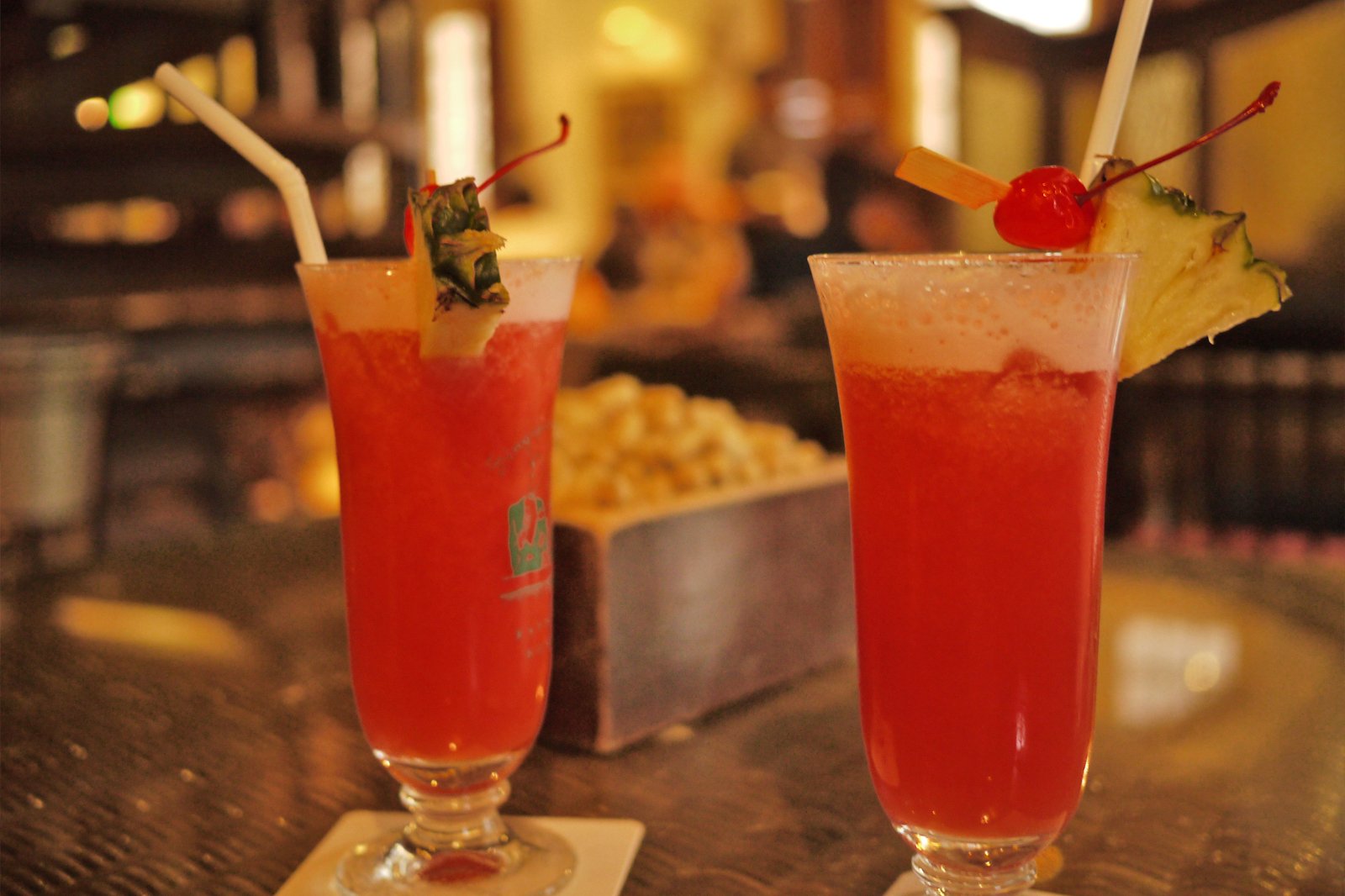 Given how popular the bar is, the bar staff often use a pre-blended version of the drink – but if you sit at the bar you can ask to watch them measure and shake, which really adds to the experience. The cocktail itself is very sweet and pink, but if you're not a purist there are a whole variety of other slings on offer.
Although the majority of guests at Long Bar are here for a Singapore Sling, there are plenty of other less sugary options on the menu, including some very well mixed gin and tonics. Once taxes have been added, a Singapore Sling at Raffles Hotel costs about S$30, but it's money well spent, and experiencing such nostalgia is great fun.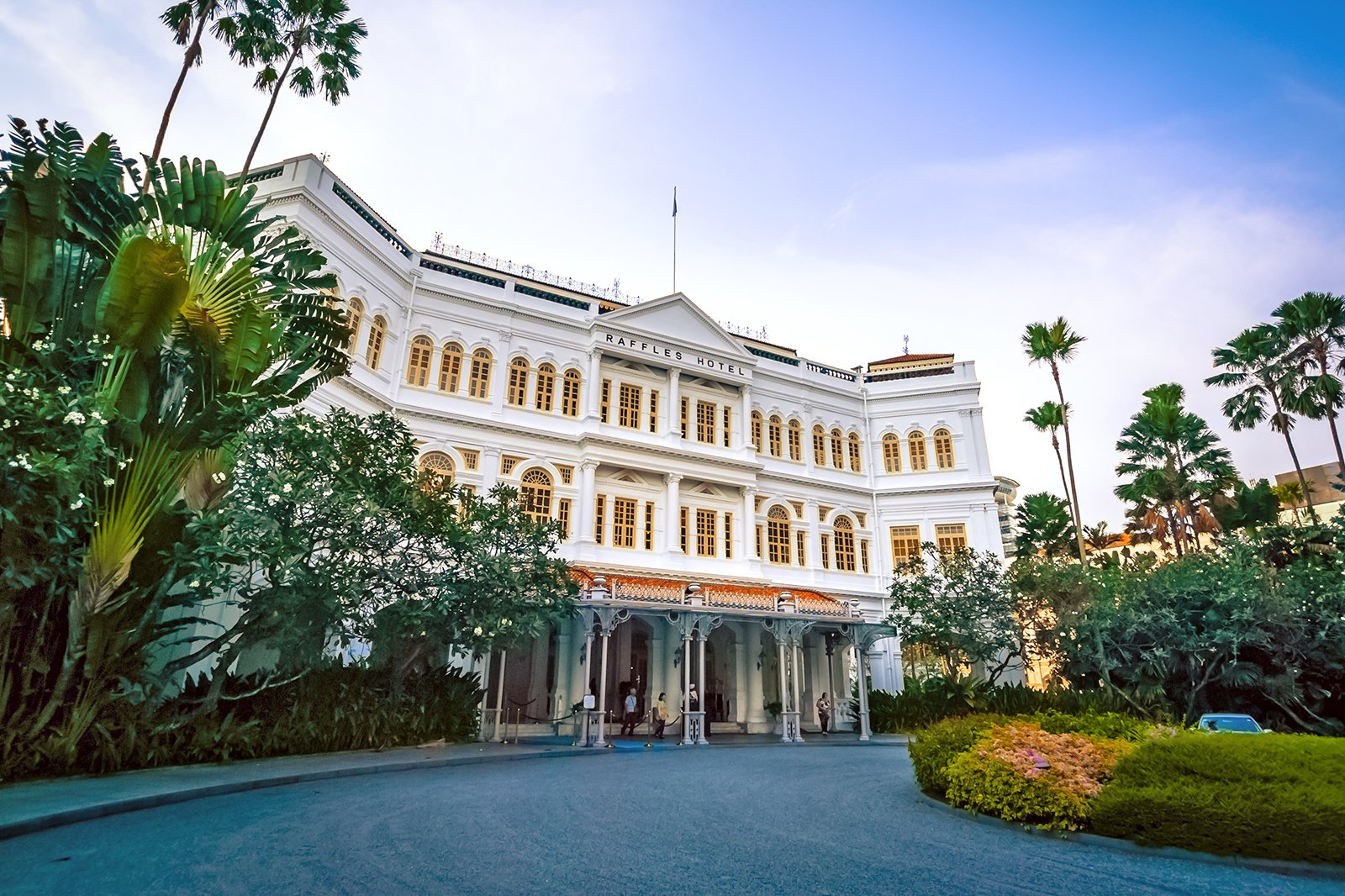 Singapore Sling at Raffles Long Bar
Location: 1 Beach Road, Singapore 189673, Singapore
Open: Sunday–Thursday from 11am to 12.30am, Friday–Saturday from 11am to 1.30am
Phone: +65 6337 1886
Back to top