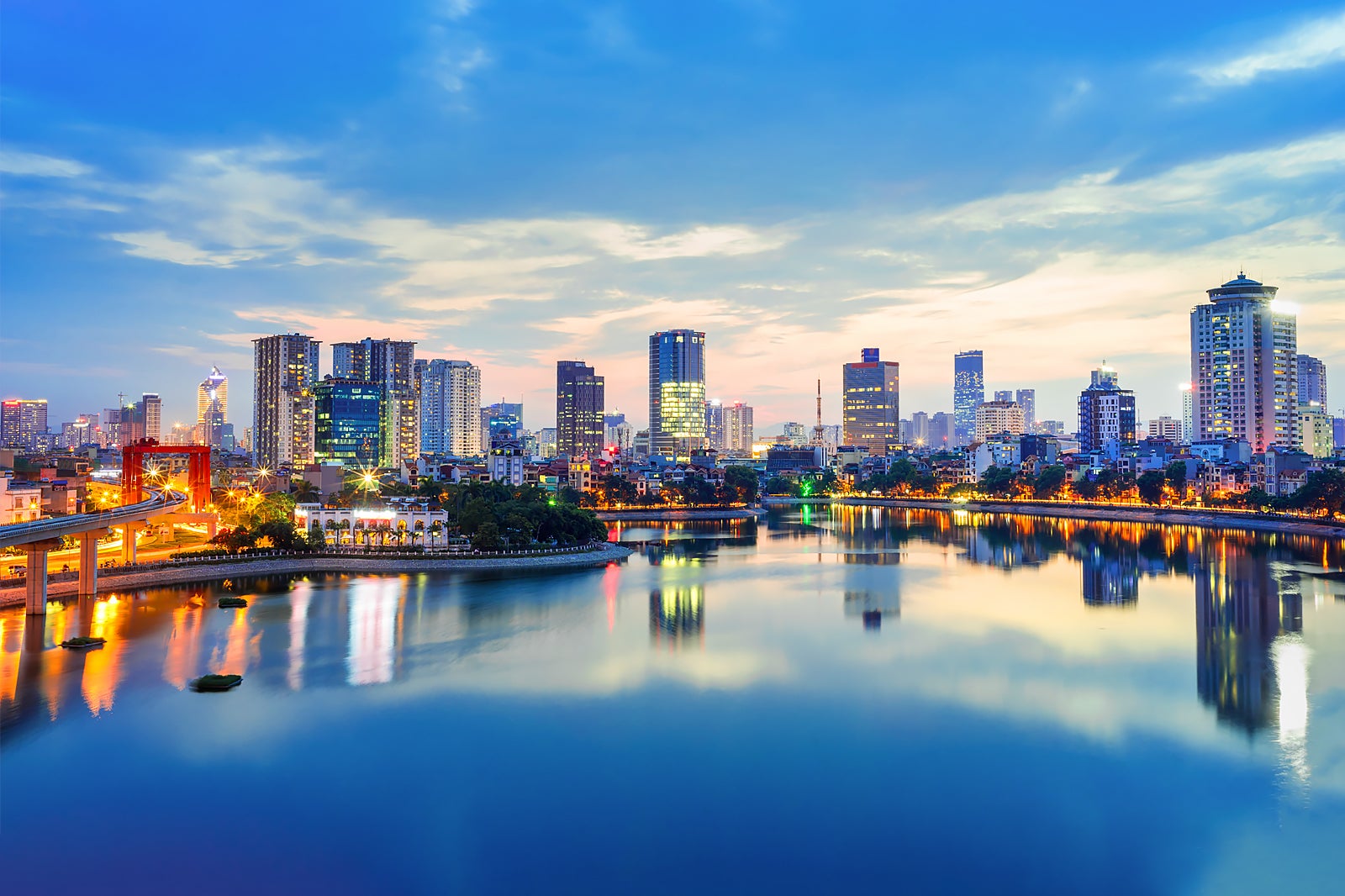 Hanoi
What you need to know before you go
Hanoi, located on the banks of the Red River, is one of the world's most ancient capitals. The moment you arrive in the Vietnamese capital, you'll find streets within the city centre where well-preserved colonial buildings, ancient pagodas, and unique museums stand proud. A great place to explore and go sightseeing on foot, this French-colonial city is also known for its delectable cuisine, vibrant nightlife, and production of rare silks and exotic handicrafts. Within the city, you'll also find a multicultural community with touches of Chinese, French, and Russian influences.
Beyond Hanoi's city centre and a short drive away, you can escape into the tranquil countryside. Choose from lush parks and traditional villages to verdant mountains with trails leading to rushing waterfalls. One of the most picture-postcard places to visit is the UNESCO World Heritage Site, Ha Long Bay. If it's your first time, our Hanoi travel guide has everything you need to know for a fulfilling getaway. We cover everything from the city's best restaurants, attractions, and shopping options to detailed information on the local culture, currency, climate, and transport options to help you get around Hanoi and other nearby attractions.
Where & what to eat in Hanoi
8 Great Restaurants in Hanoi

Most of the great restaurants in Hanoi epitomise why Vietnamese food is so adored around the world. With the cultural connections of France and China, as well as a rich native tradition, restaurants in Hanoi bring together many Influences from around the world and make every meal an adventure. From refined French fine-dining options to down-to-earth local...
Where to go & what to do at night in Hanoi
7 Best Things to Do After Dinner in Hanoi

Hanoi is a city with so many unique things to do at night and is unlike any other capital in Southeast Asia or the even the world. While it won't win over many plaudits for its nightclubs, there are a multitude of fun and interesting things to see and places to go. Part of what makes Hanoi so interesting is...
Getting Around in Hanoi

Getting around in Hanoi is fairly easy because numerous attractions, restaurants, shopping venues, and hotels are located close to each other. The city's local population travels mostly on motorbikes while motorcycle taxis, buses, and private cars are available for when you want to visit other districts within Hanoi. Hanoi is a very compact city and most travellers choose to stay...
Back to top