Bali Botanic Gardens provides a great escape to enjoy the cool central Bali upland, together with the chance to see rare tropical flowering plants and specimens in its vast collection. Popular among locals and visitors who love the highlands and scenery, a trip to the gardens is commonly combined with activities at Beratan Lake, where you'll also find the iconic Ulun Danu Beratan Temple.
Besides the vast collection of tropical plants and wildlife in their natural habitat, you can also get your adrenaline rush and a day of fun at the onsite Bali Treetop Adventure Park, which includes 6 main circuits stretching from tree to tree, together with nets, Tarzan swings, jumps and bridges. Each run also features 'Flying Fox' ziplines of up to 160 metres.
Bali Botanic Garden - one of the highlights of 8 Great Forests and Parks in Bali (Read all about Bali here)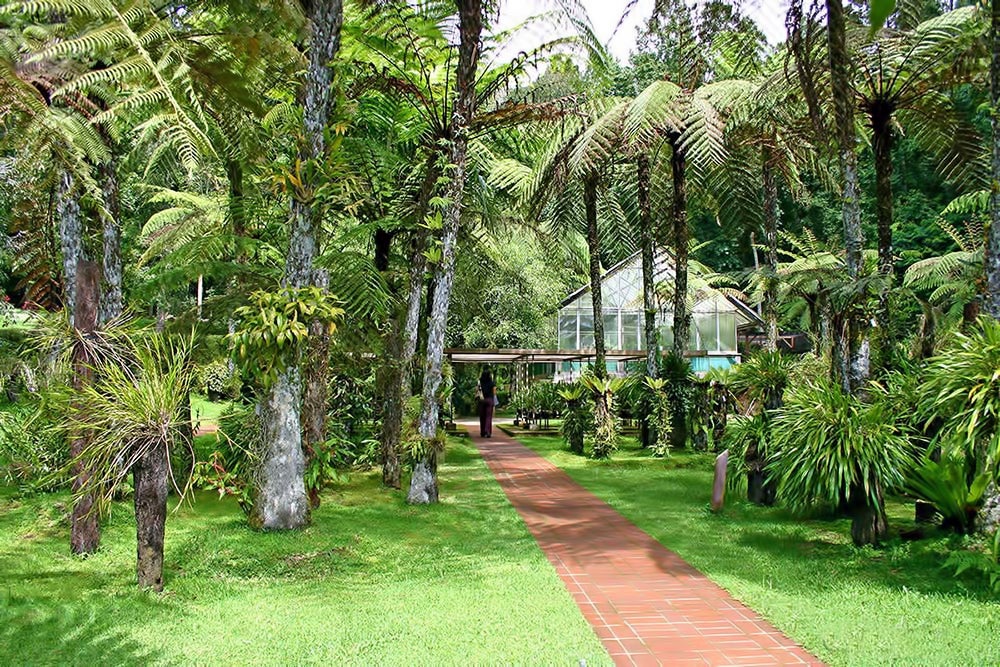 Things to do at Bali Botanical Garden
Known locally as Kebun Raya Bedugul or officially as Kebun Raya Eka Karya Bedugul, the gardens serve as a favourite family recreation spot as well as a unique place for botanical research, conservation and education. It provides families with a vast cool place to relax in beautiful natural surroundings while at the same time providing education about the various traditional uses of tropical plants by the Balinese people.
The Bali Botanic Gardens offers a number of scientific services and facilities in support of plant research and conservation, including a herbarium, seed bank, library, glasshouses, nurseries, and plant databases. The giant, rare and extremely smelly Rafflesia kept here has bloomed and wilted several times throughout the years.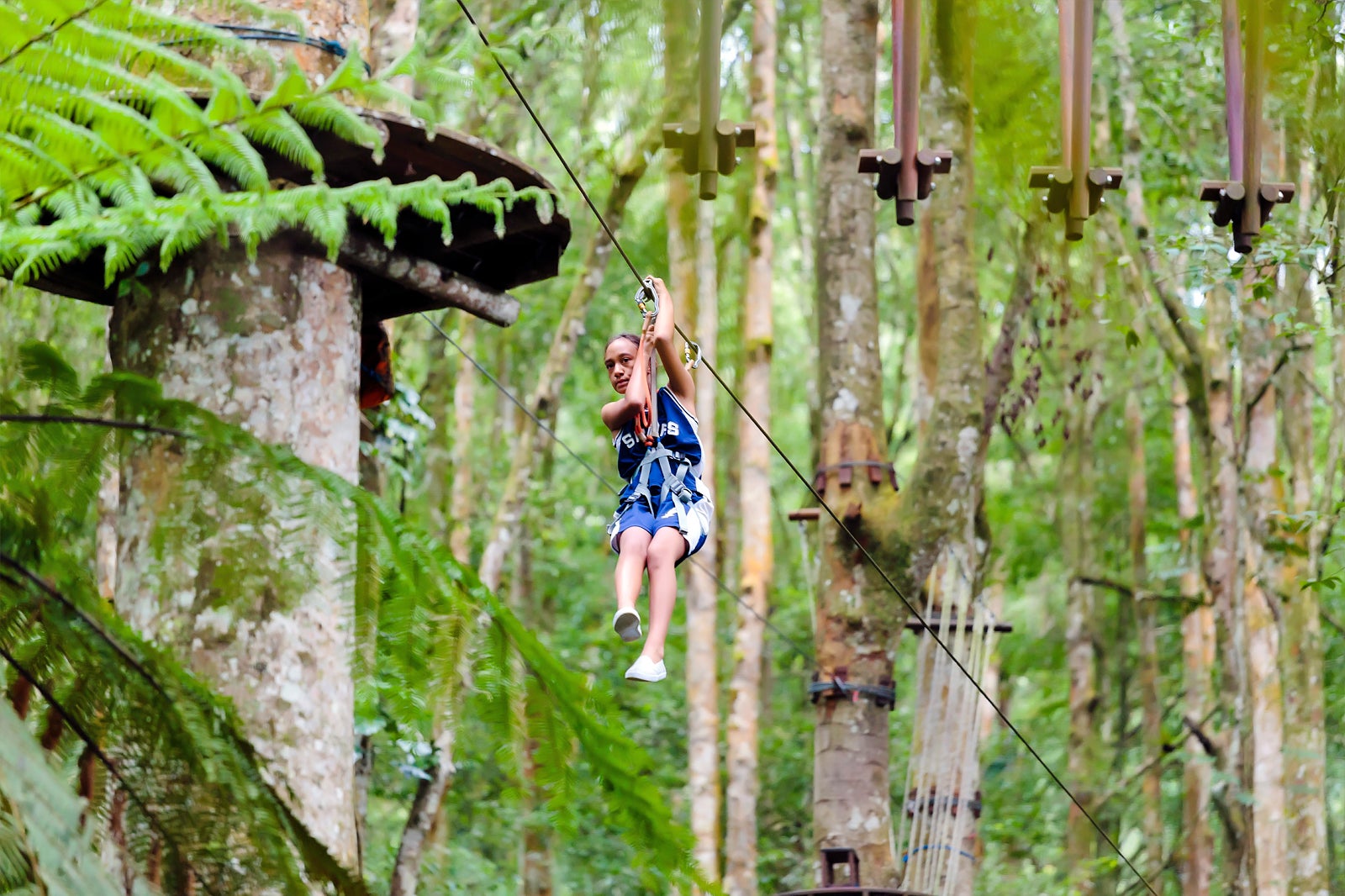 The Bali Treetop Adventures lets you zoom through the high canopies with its flying fox circuits as well as a wide range of other activities. Equipped with 6 levels of circuits and 65 treetop challenges, it provides a truly memorable experience with fantastic bird's-eye views. Circuits are adapted for adults and children starting from 4 years of age.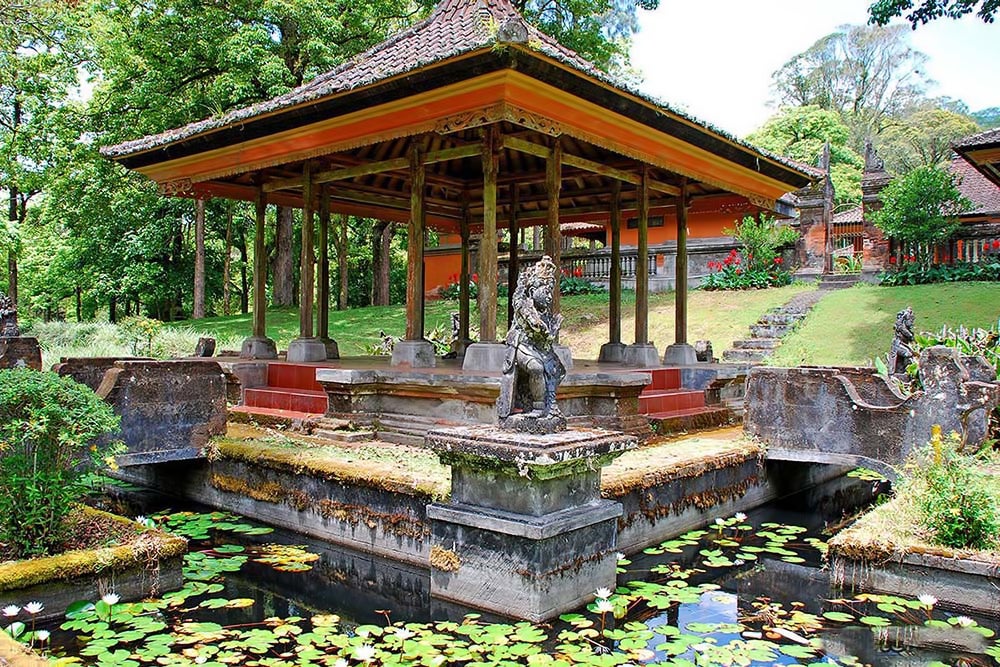 Good to know about Bali Botanic Gardens
The Bali Botanic Gardens is situated at an altitude of 1,250 to 1,450 metres above sea level. The area covers 157.5 hectares and the temperature can be a cool 17-25°C in the daytime, dropping to a low of 10-15°C at night.
Accommodation facilities are available within the grounds for those who would like to spend the night, but remember that it can get very chilly. With unpredictable weather at this altitude, it's best to come prepared with warm clothing and an umbrella or a raincoat.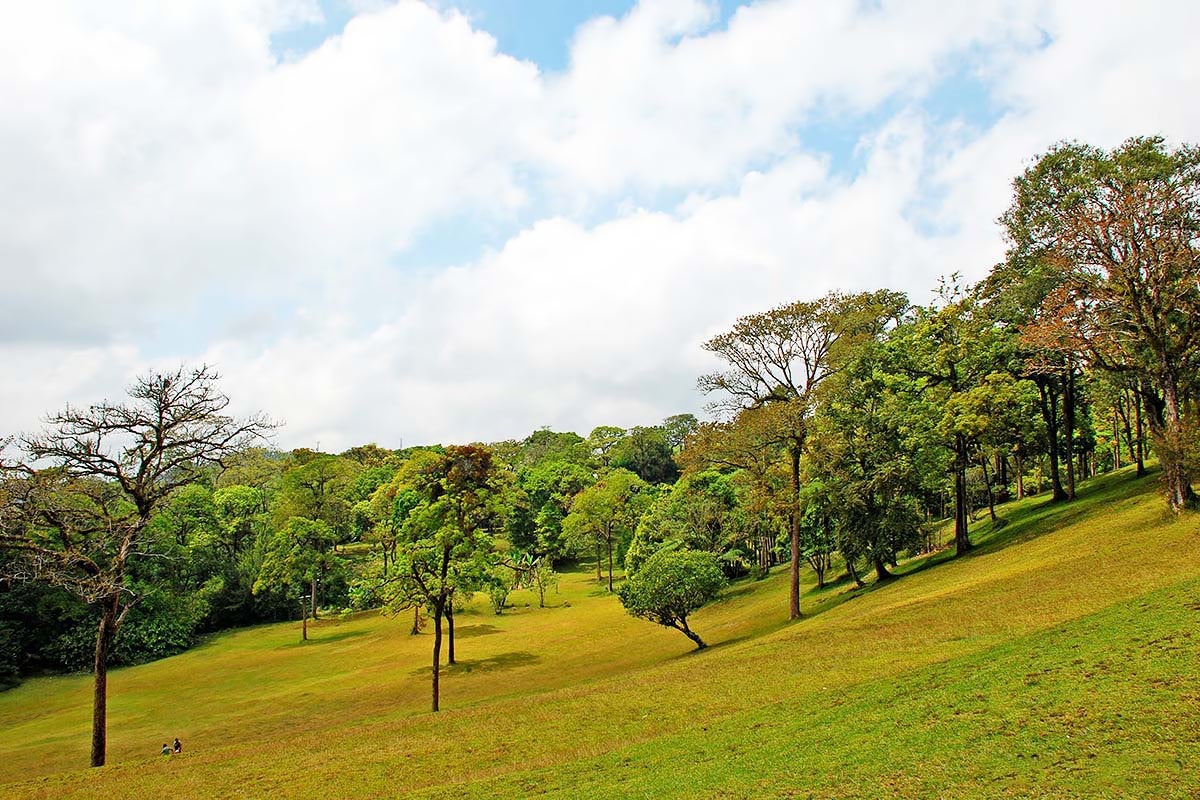 Bali Botanic Garden
Location: Jalan Kebun Raya, Batunya, Candikuning, Tabanan, Bali 82191, Indonesia
Open: Daily from 8am to 6pm
Phone: +62 (0)368 2033211
Back to top