10 Best Restaurants in Canggu
Where to Eat around Canggu
Looking for the best restaurants in Canggu? We've rounded up the best places to eat in this surfers' paradise on Bali's southwestern coast. Restaurants in Canggu are extremely varied, offering different settings and styles catering to a range of budgets. Being one of the best of Bali's newer surfing destinations, you'll find almost all offering a chilled and laidback vibe, sometimes accompanied with superb views overlooking green paddies or the dramatic surf.
The Canggu dining scene may be dominated by a few top venues attached to legendary Canggu resorts, like the Hotel Tugu, but it's also an ever-growing one with cool new venues opening nearly every year. From great cafés and surf shacks offering wholesome breakfasts to the most prominent spots overlooking the famous reef breaks, here are the best restaurants Canggu has to offer.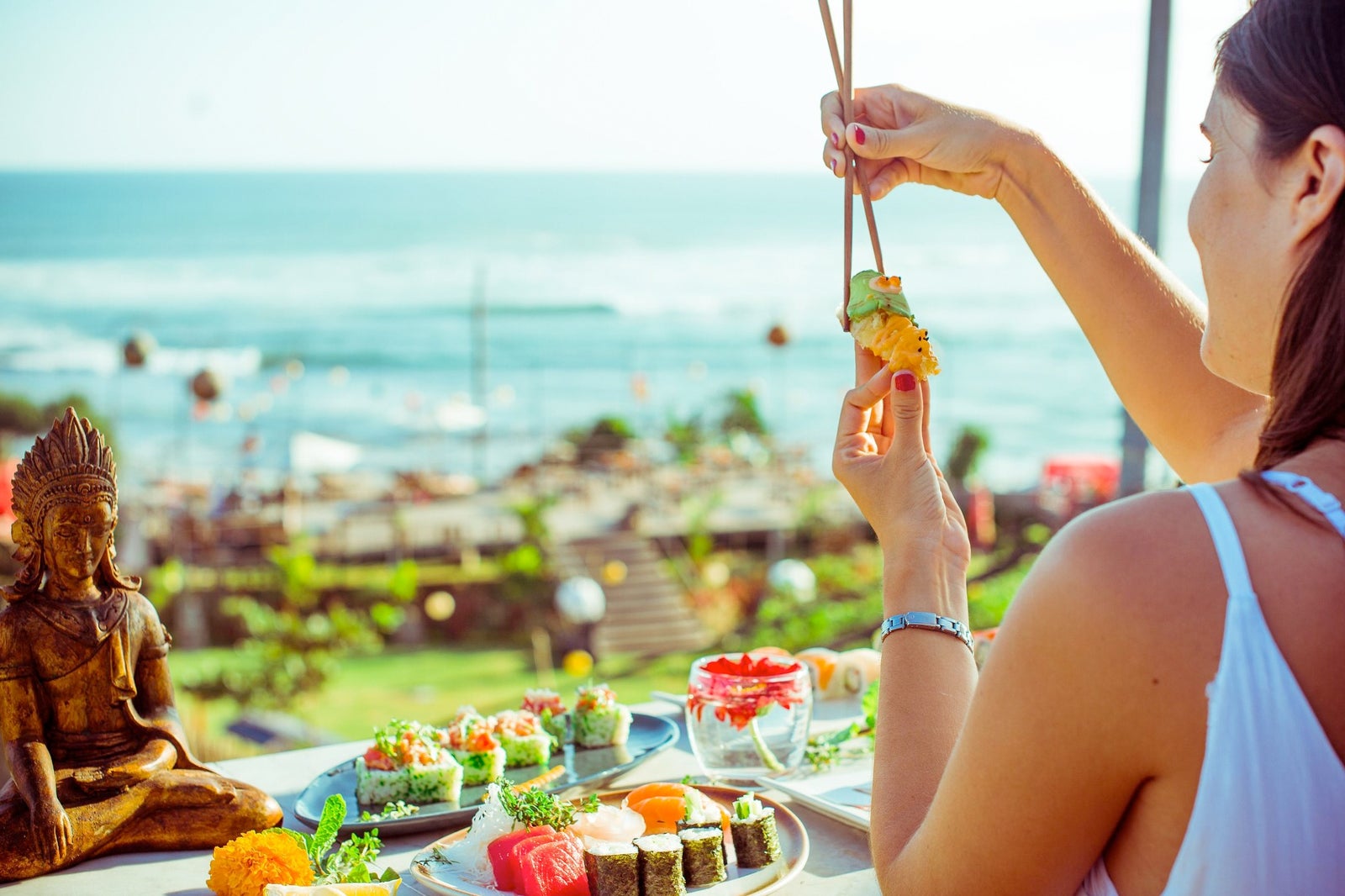 Ji at Bale Sutra is one of the unique signature restaurants at Hotel Tugu Bali in Canggu. It's built out of a restored 3-century-old Kang Xi period temple. It presents Japanese fusion cuisine along with a selection of fine wines and a sake bar. Its Japanese Kabuki-themed interiors house a range of art pieces and some of the art hotel's rare antique items. The staff here usually wear traditional Japanese outfits, complete with kimonos and elaborate hairdos.
The menu includes gyoza and Osaka-style salads, as well as charcoal-grilled selections and sushi rolls. At the bar, you'll find selections of Asian-inspired cocktails from around Rp 100,000 each. For contemporary Indonesian, Indian, and Thai favourites served with ocean views, take a slight detour to its seaside spot, Ji Terrace by The Sea.
Location: Hotel Tugu Bali, Jalan Pantai Batu Bolong, Canggu, North Kuta Utara, Badung, Bali 80361, Indonesia
Open: Monday–Saturday from 4.30 pm to 11.30 pm, Sundays from 11 am to 11.30 pm
Phone: +62 (0)361 4731701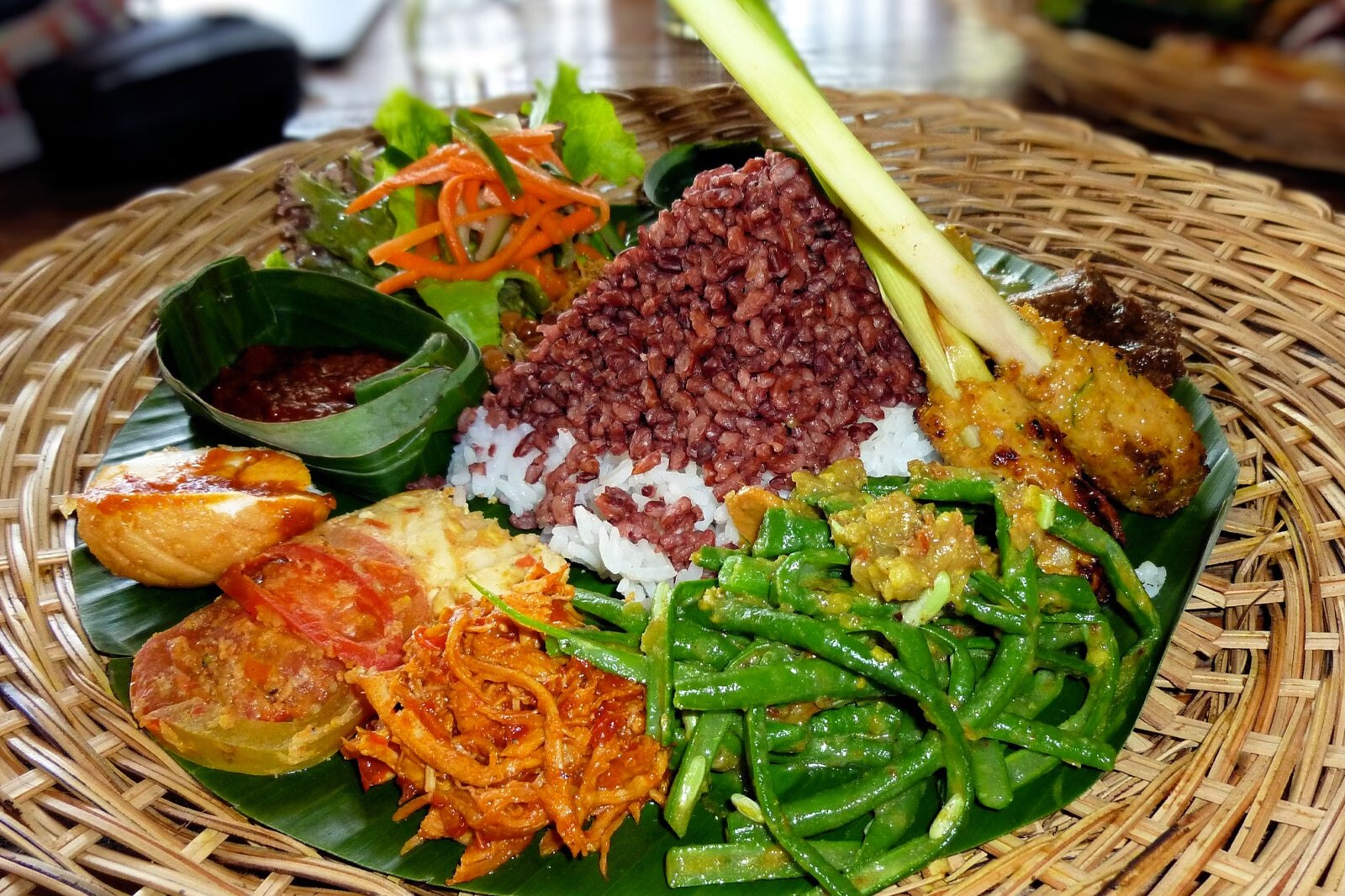 Warung Dandelion is a restaurant that serves traditional Indonesian cuisine and is a good choice if you want to try local flavours while in Canggu's Batu Bolong area. For starters, there are spring rolls, coconut-grilled blue river prawns with lemon-basil sauce, Balinese wrap-style satays (called sate lilit), and siomay steamed fish dumplings doused in peanut sauce.
Grilled specialities include fresh seafood catches of the day, chicken satay, grilled chicken breast, and vegetable kebabs. Simple snacks and western bites are also available, from cold cereals and parfaits to pancakes and French toast. Prices are universally low. Alfresco seating is around timber decks surrounded by leafy gardens where you can spot pet white rabbits roaming freely. Some nights even feature live Balinese dance performances.
Location: Jalan Pantai Batu Bolong No.10, Canggu, Badung, Bali 80361, Indonesia
Open: Daily from 12 pm to 10 pm
Phone: +62 (0)896-2296-5413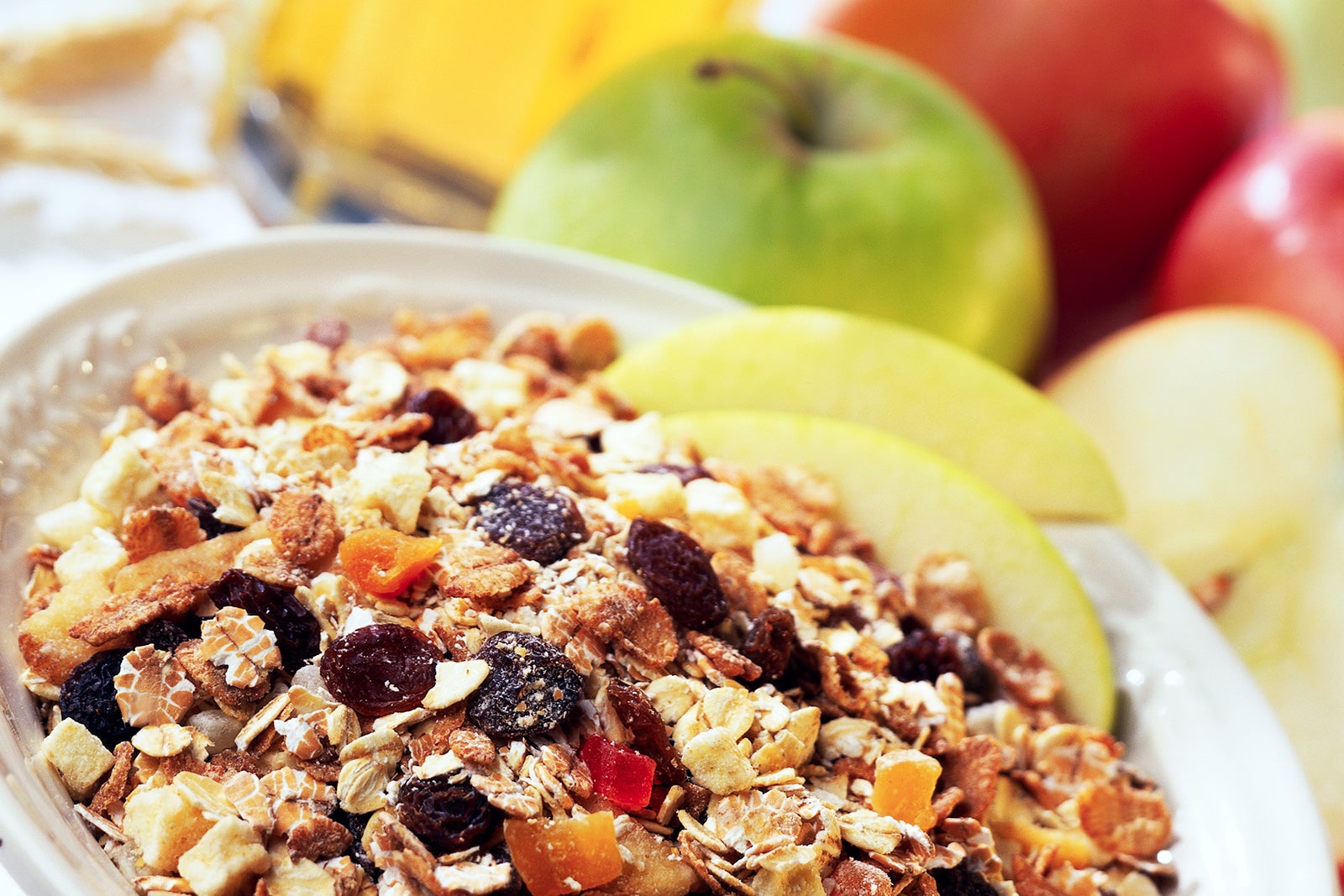 Milk & Madu Café has an easy-going ambience and is a good spot to enjoy a wholesome meal in Canggu. It's a popular café that's frequented by Canggu expats and visiting surfers. Its menu includes hearty dishes available from breakfast through to dinner. It's a cool neighbourhood hangout to gather and chill with friends over barista-prepared coffee and gourmet bites.
Among the favourites here are its thick brioche burgers with chips and its variety of pizzas and sandwiches. Vegetarian choices are also available. If you want to go straight to the sweet offerings, head to its dedicated cake stand for a huge selection of homemade slices, cookies and pastries.
Location: Jalan Pantai Berawa No.52, Tibubeneng, Canggu, Badung, Bali 80361, Indonesia
Open: Daily from 7 am to 10 pm
Phone: +62 (0)851-0278-1872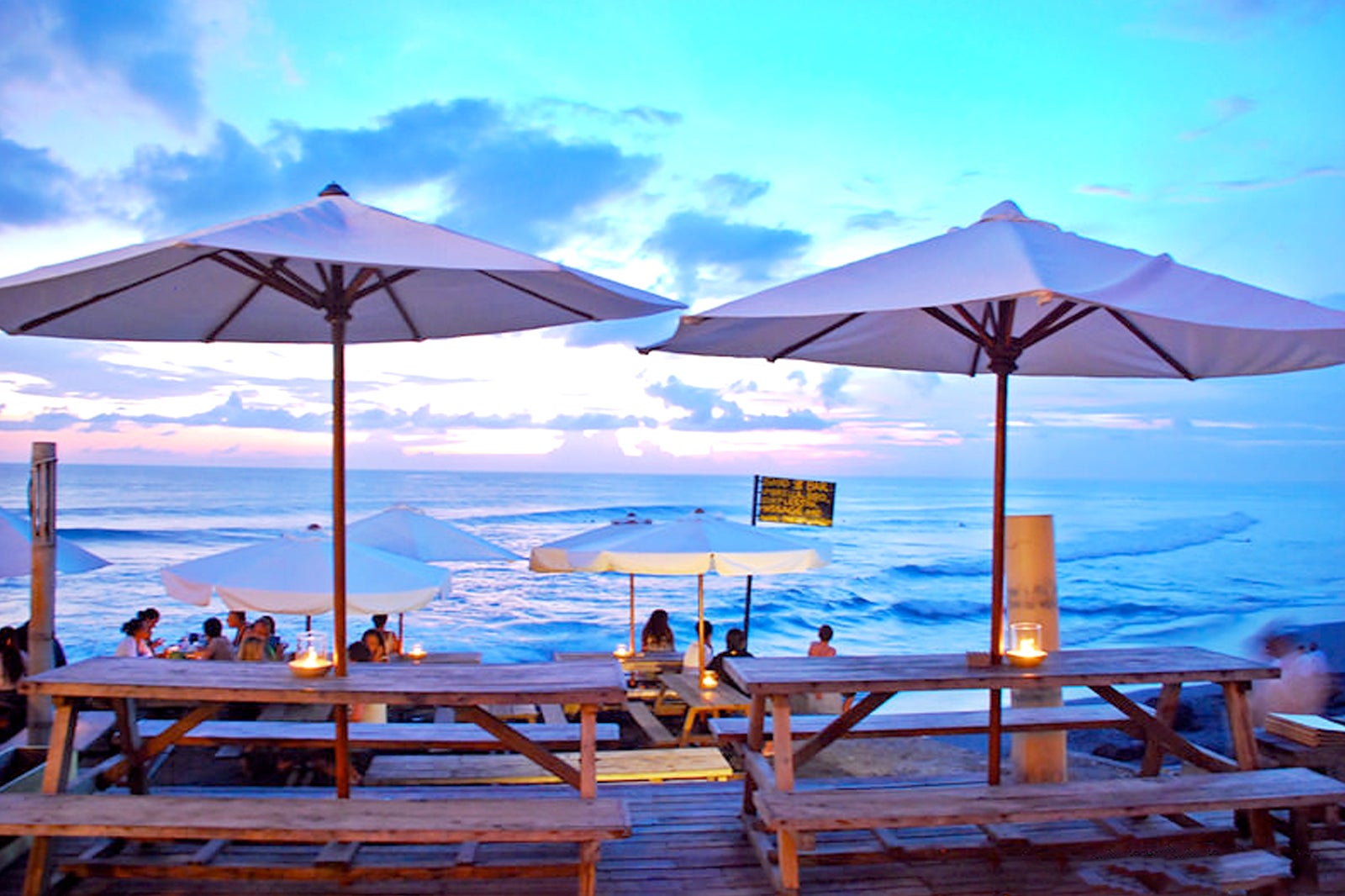 Echo Beach Club is an unofficial Canggu landmark. It's a seaside restaurant overlooking the popular surfing spot, and namesake, Echo Beach. The restaurant is easy to find, being located right beside the communal hall of the Batu Mejan sea temple at the southern end of the beach.
This cosy dining spot was one of the first establishments on the coastline and has been offering seafood barbecues since opening in 2000. The restaurant remains popular among surfers and visitors for all-day dining, as well as for the regular party nights. Come around sunset time and the buffet trays are filled with fresh seafood selections, including scallops, local clams, calamari, Jimbaran prawns, whole red and white snapper and imported lobster on ice.
Location: Jalan Pura Batu Mejan No.4, Echo Beach, Canggu, Badung, Bali 80351, Indonesia
Open: Daily from 9 am to 11 pm
Phone: +62 (0)361 9342262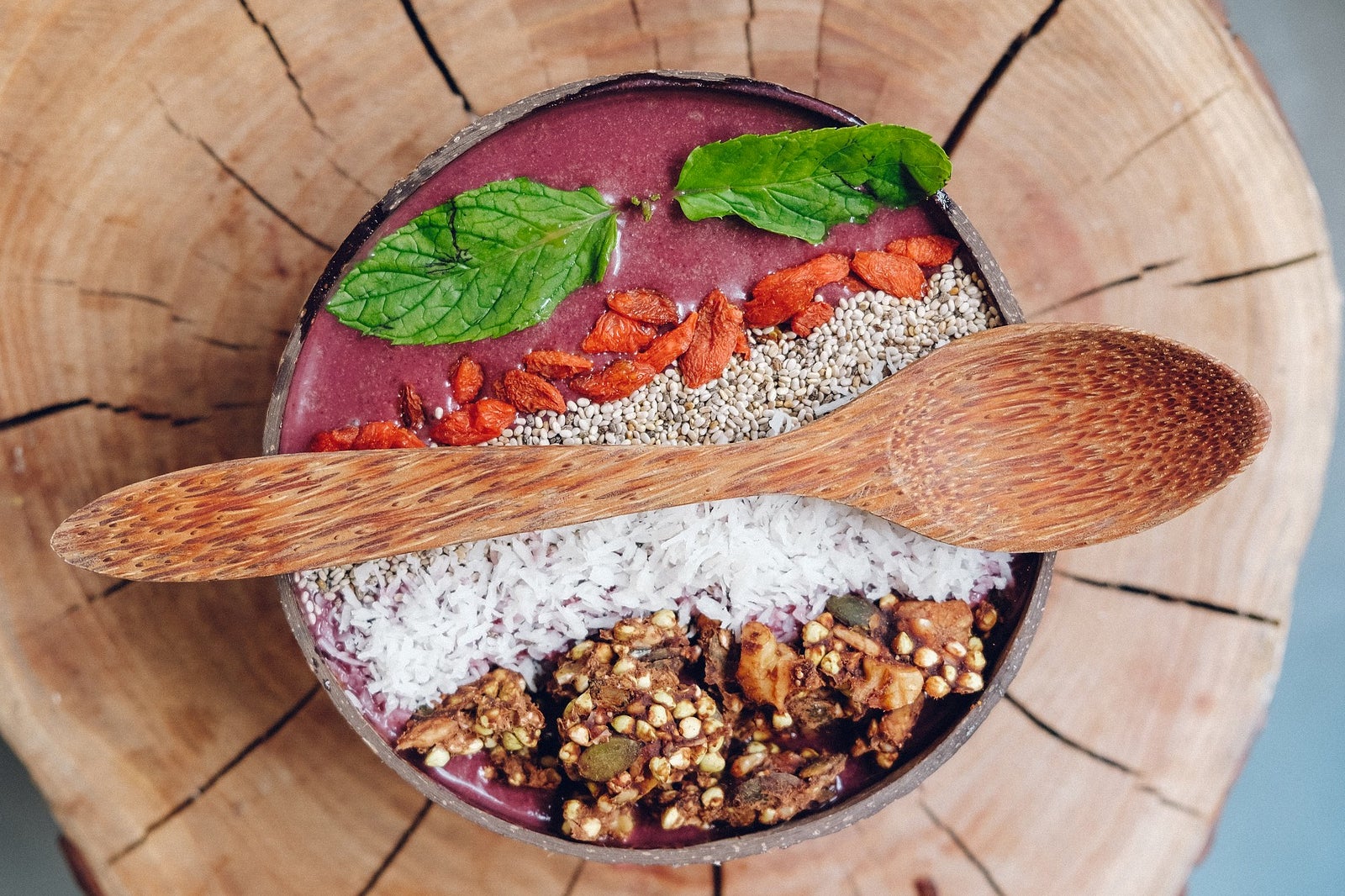 Betelnut Café is a good stop-off before heading out to enjoy the surf or explore Canggu. Offering a hearty breakfast or a power smoothie, the café features a cosy shack style that lets you know you have left the north.
What once set out to serve Canggu's surfing crowd as a place to fuel up or replenish after a day out on the waves has now evolved into a popular hangout for a more general clientele. Its menu has expanded and serves through to dinner. You'll find quite a mix here, with local and Asian cuisines represented.
Location: Jalan Pantai Batu Bolong No.60, Canggu, Badung, Bali 80351, Indonesia
Open: Daily from 8 am to 10 pm
Phone: +62 (0)821-4680-7233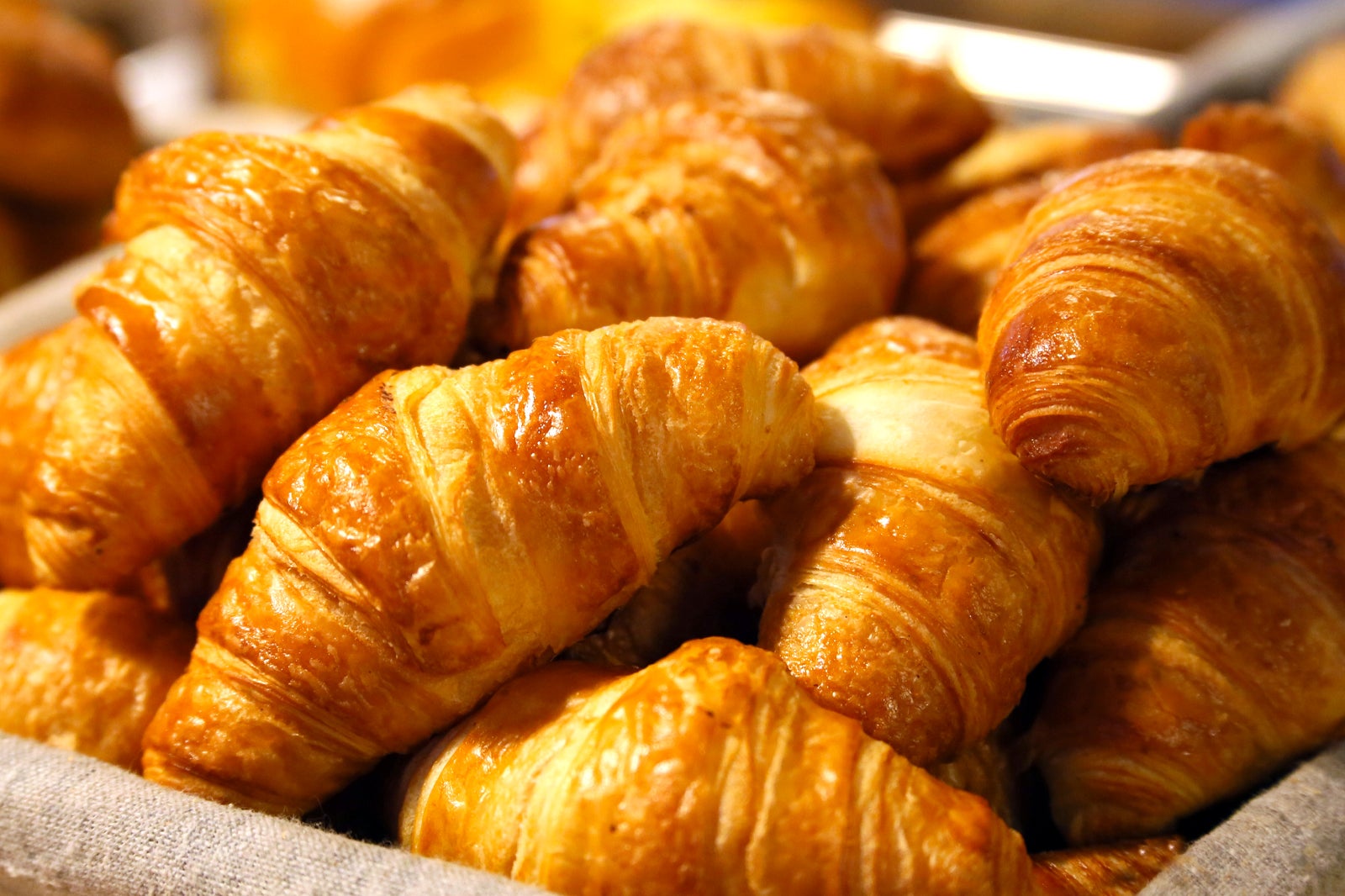 Monsieur Spoon stands out for its artisanal French baked goods and its cosiness. Monsieur Spoon bakery and café serves breakfast, brunch, lunch and afternoon teas with its fresh, daily baked bread. It offers a feast for the eyes too, with its cake displays showcasing colourful macaroons and cakes, such as Galette des Rois or 'King Cake', Kouign-amann puff pastry, as well as tarts and lemon meringues of all sizes.
Set breakfasts include homemade mueslis, yoghurts and croissants among the selections, as well as a variety of salads, sandwiches and crepes.
Location: Jalan Pantai Batu Bolong No.55, Canggu, Badung, Bali 80361, Indonesia
Open: Daily from 6.30 am to 9 pm
Phone: +62 (0)361-8469-112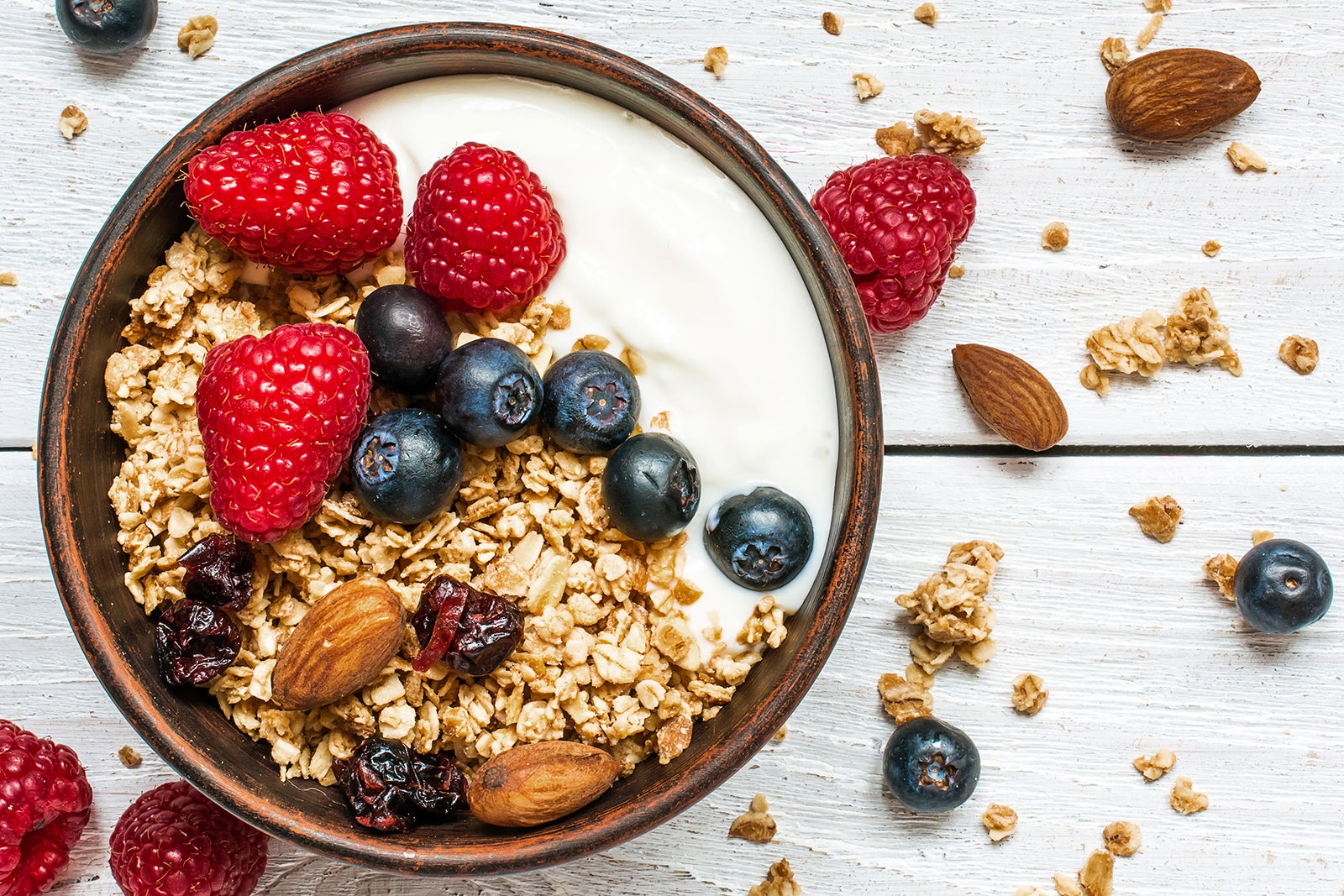 MyWarung Canggu is a cosy coffee bar and casual dining spot on Canggu's Subak Sari street. Its name and dining style are inspired by the humble local Indonesian warung food stalls. Even so, the setups and interiors are far from traditional.
Besides the coffee and special local favourites, such as nasi goreng fried rice and mie goreng fried noodles, you can enjoy a wide range of healthy goodies and western-style homemade light bites. Even its interiors are homey, with an adjacent bar that also serves a selection of alcoholic beverages and cocktails.
Location: Jalan Subak Sari No.80, Canggu, Badung, Bali 80361, Indonesia
Open: Daily from 11 am to midnight
Phone: +62 (0)823-3912-0880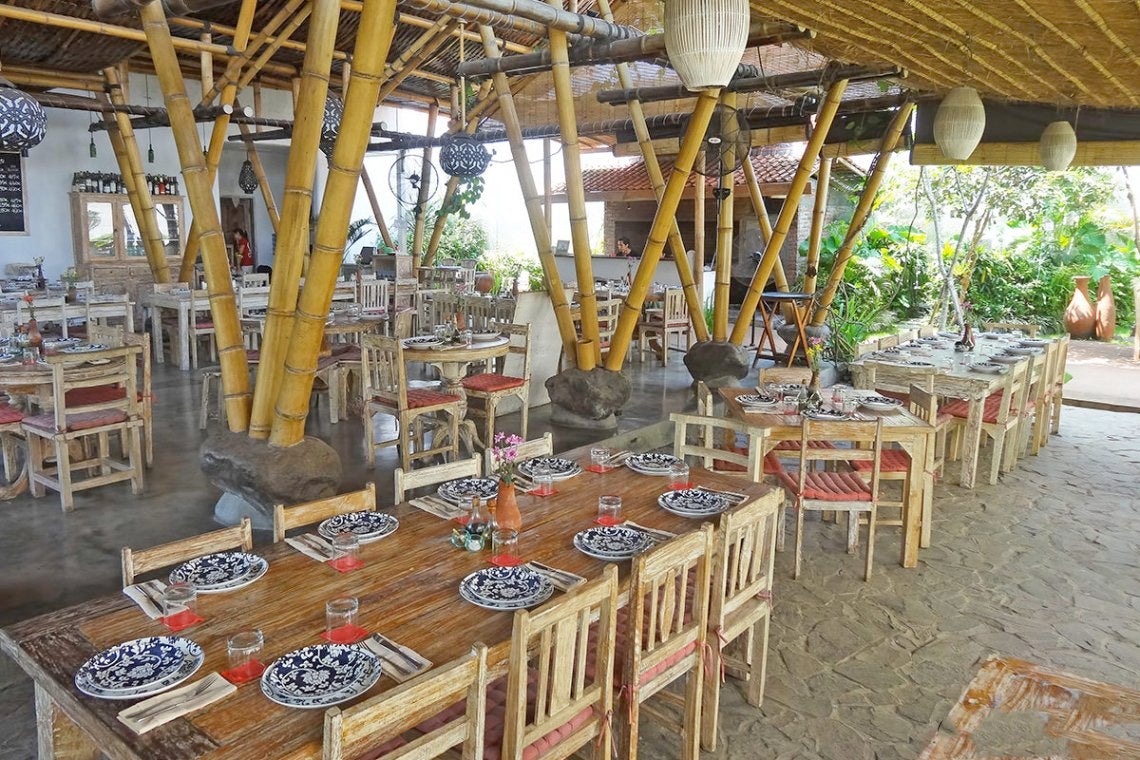 La Finca offers Spanish and Mediterranean cuisine with a lush garden setting and an impressive main dining hall that features airy open-beam ceilings and giant bamboo columns. The food is healthy and comes in a wide variety of selections, all prepared using fresh organic ingredients and traditional techniques.
Look out for their shared mains for a really romantic meal, including the speciality of the house – Chuleton Gallego a la Piedra – which involves grilling slices of ribeye steak on a hot lava stone.
Location: Jalan Subak Sari No.77, Tibubeneng, Canggu, Badung, Bali 80361, Indonesia
Open: Daily from 5 pm to 10.30 pm
Phone: +62 (0)819-9910-5888
Panama Kitchen & Pool is the perfect spot if you are looking for a quirky and Instagrammable spot for chilling out around Canggu. The restaurant and bar that features a kitchen inside an all-white beach house that would put you in mind of an Aegean Greek house and leaves you with the not unpleasant sensation you are in Greece rather than Bali.
There's a pool here and a mini lawn with sun loungers where you can chill out, sip, take a dip, or enjoy the Mediterranean dishes on offer. The bar and main dining room beside the pool provide an option for cooling off in the shade. Their all-day menu features dishes designed to share for families and larger groups.
Location: Jalan Pantai Berawa No.13, Tibubeneng, Canggu, Badung, Bali 80361, Indonesia
Open: Daily from 7 am to 10 pm
Phone: +62 (0)899-0156-666
La Mexicana Bali offers Mexican cuisine at reasonable prices. Inside, you'll find an airy interior with timber furnishings. There's also a cactus garden for alfresco dining. Walls are painted with Mexican-themed murals displaying salsa and Day of the Dead dancers.
The menu includes sizzling fajitas, fat chimichangas, pork tacos, Baja prawn tacos, jalapeno poppers and quesadillas, to name just a few. You can stay on after dinner for their regular salsa, Zumba, and line dancing parties every Friday from 8pm.
Location: Jalan Raya Canggu, Tibubeneng, Canggu, Badung, Bali 80361, Indonesia
Open: Daily from 4 pm to 10 pm
Phone: +62 (0)361-845-0597