8 Best Tours in East Bali
Most Popular Daytrips in East Bali
The best tours in East Bali are designed to take you on an adventure around one of Bali's most secluded and exotic areas. The region offers a blend of history, culture, nature and thrills. These tours range from visits to ancient temples and water palaces to white water rafting, cycling through rural mountain villages and discovering hidden beaches.
Some of these most popular day trips in East Bali can show you the 'real Bali' – be it through beautiful mountain panoramas or through the region's rugged nature less-travelled. If you've conquered rafting down the popular Ayung River in Ubud, then the rapids of East Bali's Telaga Waja River in Karangasem should offer you new sets of challenges.
1
Karangasem and Besakih Temple full-day excursion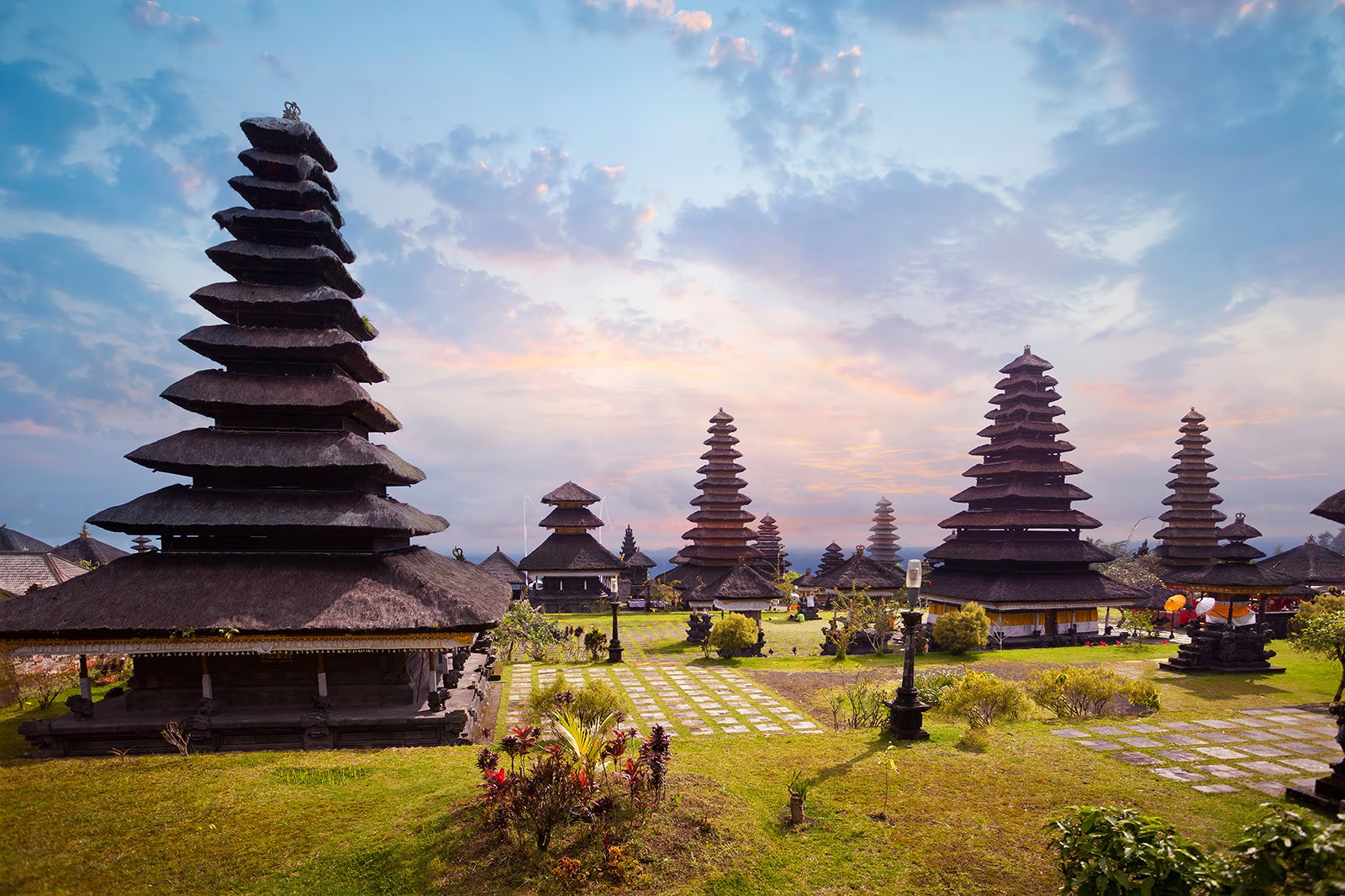 This popular East Bali tour takes you on a journey to see some of Bali's lesser-known cultural beauties. You'll traverse green hills and mountains before reaching the Karangasem regency, the stronghold of the kingdom of the same name, which is also home to some of the island's most important historical landmarks.
Prominent attractions include the Kertagosa complex, with its 'hall of justice' featuring colourful ceilings adorned in Kamasan style paintings that depict ancient laws. Also included in the tour are visits to the island's largest temple complex, the indigenous Bali Aga village of Tenganan and the Goa Lawah 'bat cave' temple. Allow up to 9 hours to enjoy this eye-opening day trip.
2
Private East Bali secret beaches tour
Discover some of East Bali's most remote coastal villages on this half-day tour. This region has tranquil stretches of sand that can vary from dark volcanic black to pebbly or glistening white. You can also enjoy sunbathing, snorkelling, swimming, and even deepen your knowledge of the local culture at these great beaches. Kusamba, for instance, shows you how salt is traditionally harvested.
Further east to the coasts of Padangbai, you'll be treated to wonderfully secluded bays, such as the beach of Bias Tugel with its white sand and crystal-clear waters. Another exotic beach included on this trip is Pasir Putih, also nicknamed Virgin Beach and Secret Beach. The tour takes up about 8 hours.
3
Telaga Waja River rafting
Telaga Waja is a popular river that winds through the hilly terrain of the Karangasem regency in East Bali. It offers a 'more serious' white water rafting challenge compared to Ayung River in Ubud. Plus, it's perfect for those looking for an adventurous time out in the Bali outback, featuring various natural and cultural highlights along its 14-km course.
First, you'll team up with a local guide who'll show you how to 'tame' the rapids. Throughout the course, you'll pass bamboo bridges, shoot over waterfalls, and spin through lazy sections of calmer water. At the end of your adventure, you'll enjoy a delicious Indonesian buffet-style lunch, overlooking the river and valley you've just conquered. The rafting adventure takes up to 8 hours.
4
Private East Bali sightseeing and culture tour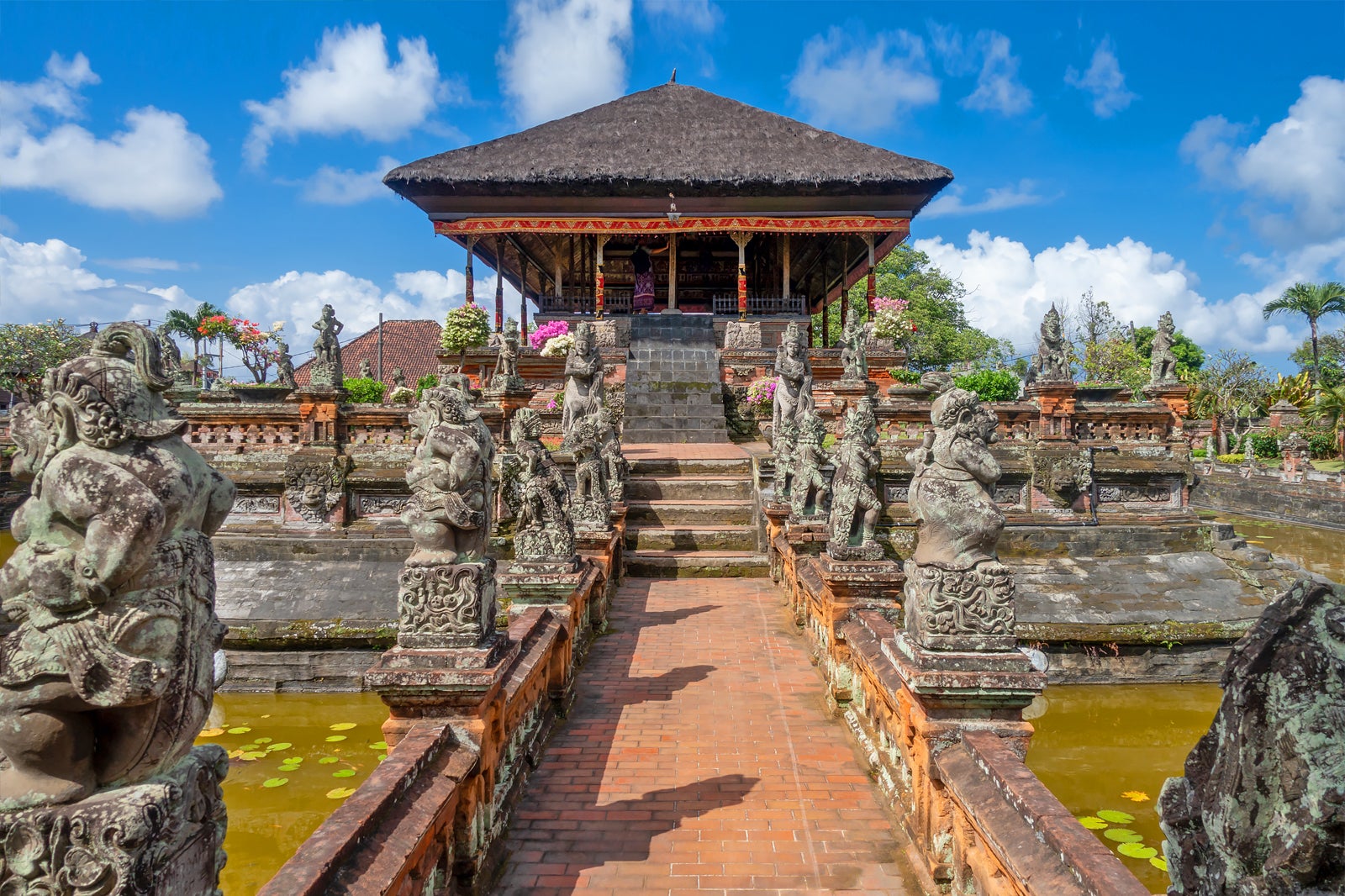 East Bali's main attractions include a collection of magnificent water palaces. This tour takes you to see not only these wonderful landmarks, but also some of the strikingly black sand beaches where salt is traditionally harvested. The tour takes you back in time at one of the traditional villages where culture and old ways live on.
Historical sites include Kerta Gosa, also known as the 'hall of justice'. It features pavilions surrounded by moats and with ceilings heavily adorned in ancient wayang shadow puppet-like Kamasan-style paintings. You'll also visit Tenganan Pegringsingan, one of Bali's ancient villages that's home to the heritage gringsing double-ikat weave cloth.
5
Royal Karangasem heritage full-day tour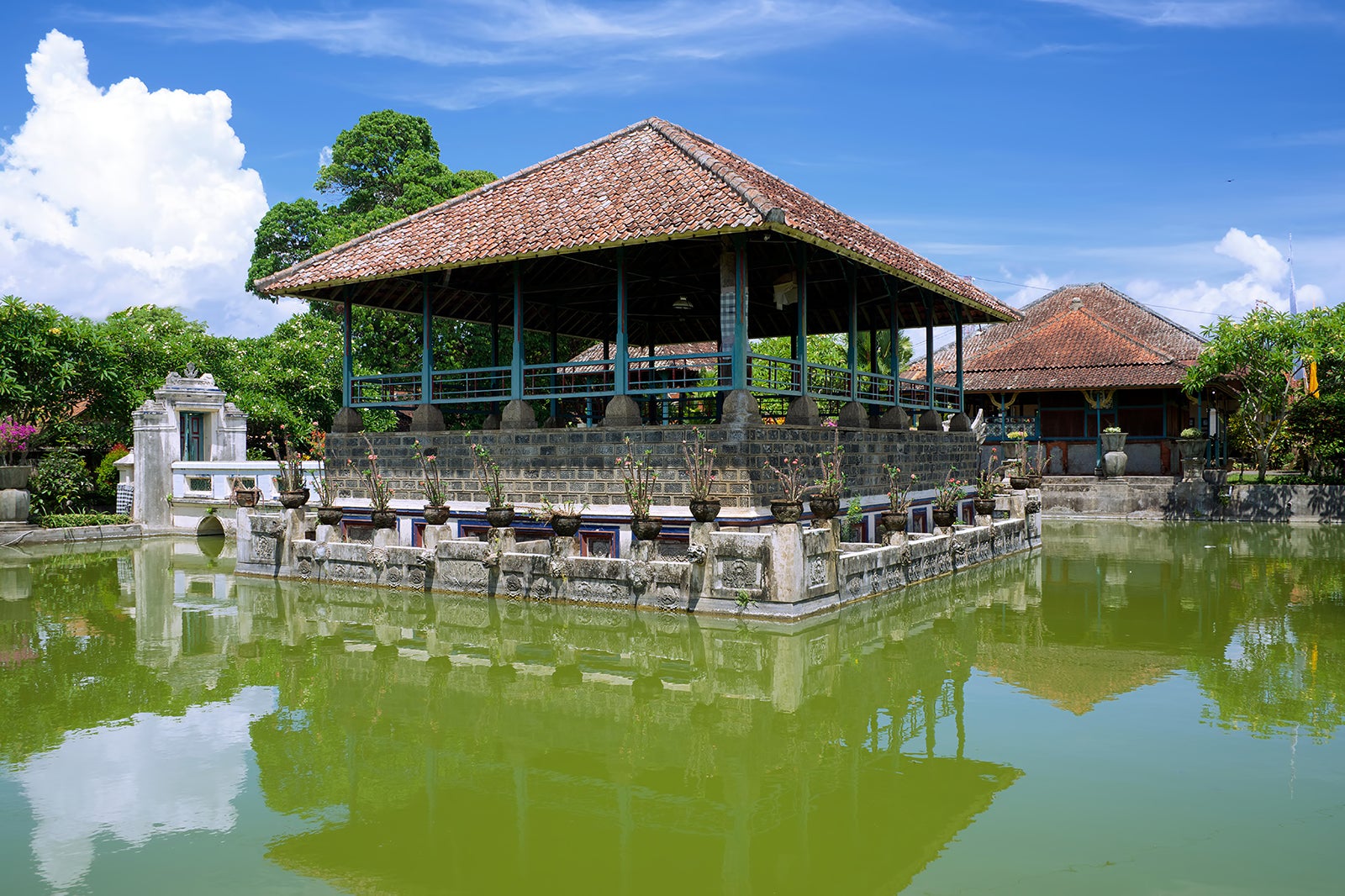 The royal Karangasem heritage full-day tour takes you on a journey that includes a visit to the home of the Karangasem royal family. You'll be able to witness the wonderful traditional architectural features that are considered among the best examples on the island.
Grand palaces and expansive water gardens combine Balinese, Chinese, and European designs, such as that of Taman Sukasada Ujung, where a large water palace complex is set at the foot of Mount Agung – the vast complex with the mountain looming in the distance can be a breathtaking sight. Tirta Gangga, another palatial complex, is also featured on this full-day tour.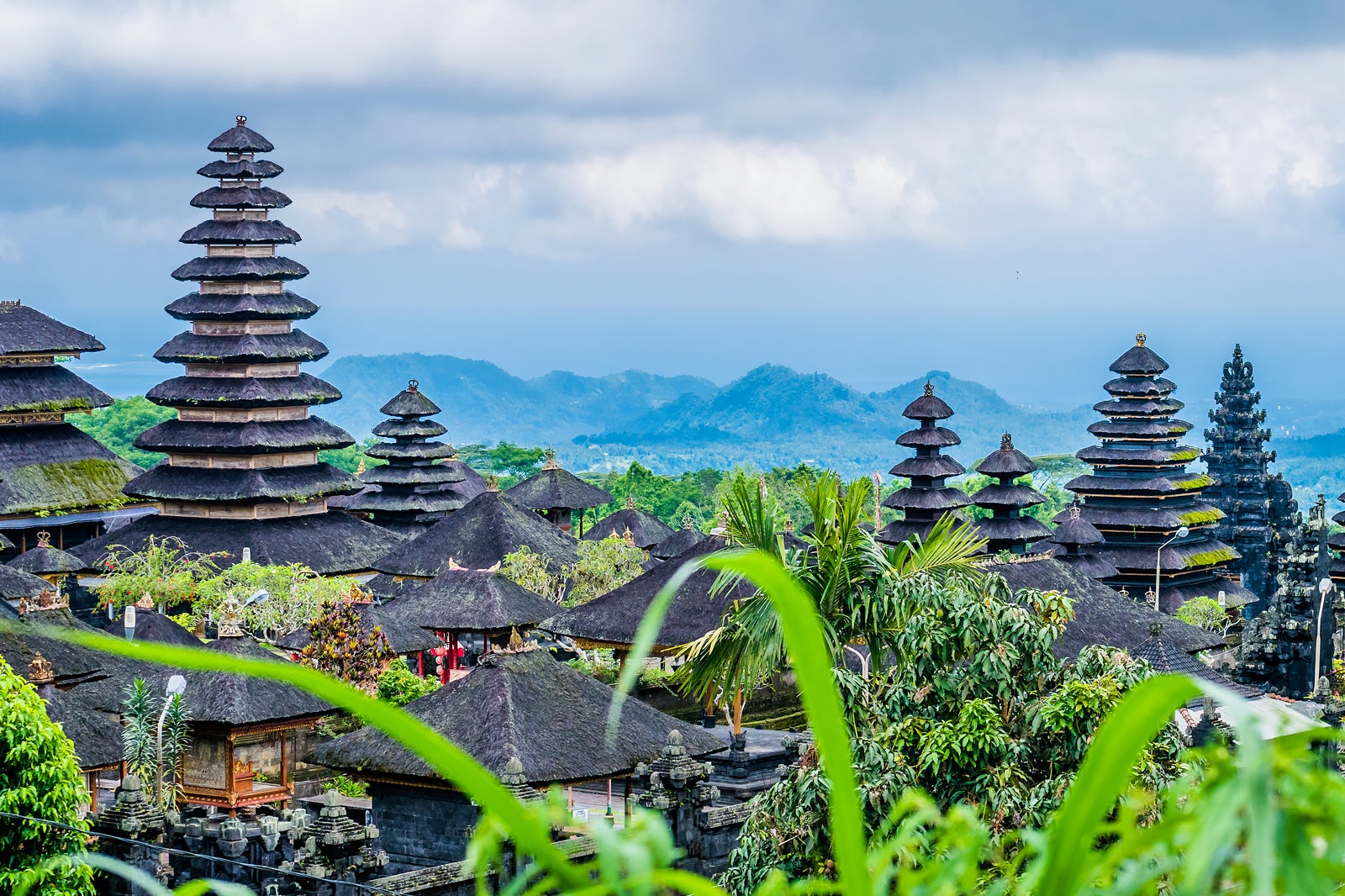 This private tour lets you discover thriving traditional villages and stunning natural landscapes around Bali's east coast. It includes a stopover to Besakih Temple, also known as Bali's 'mother temple', as well as a visit to a local plantation where you can learn about exotic tropical fruits and local harvests – such as salak or snakeskin fruit, coffee and lemongrass.
Some of these plantations pleasantly fill the surrounding air with the distinctive aromas of their flowers and fruits. After lunch, you'll head to the old Balinese village of Tenganan Pegringsingan, where you can observe traditional basket weaving and other handicrafts. The tour can take up to 9 hours.
7
Private captivating culture of the east full-day tour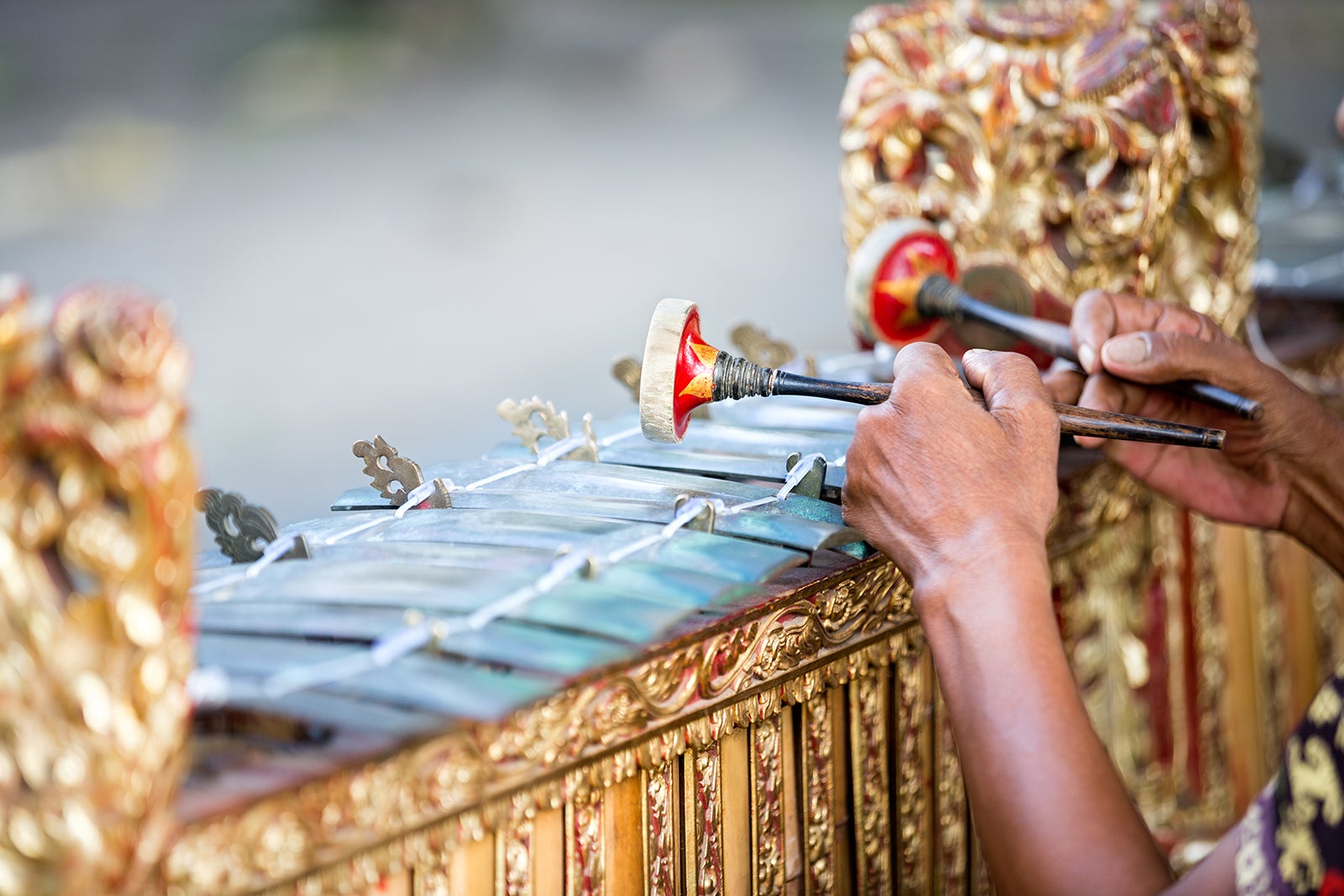 On a full-day tour of Bali's east, you'll get to venture out and discover culturally rich villages sprinkled throughout vast, lush landscapes. There are also artisan hamlets where you can see craftsmen at work or observe elaborate traditional architecture from up close. Your cultural journey starts with a scenic drive past rolling emerald rice terraces and lush plantations, before arriving at Kamasan, which is renowned for its unique painting style.
Next stop is the town of Klungkung, home to Kerta Gosa, which is also known as the ancient royal court of justice. After marvelling at the intricate ceiling paintings at Kerta Gosa, meet the residents of Tihingan village, who are masters of making traditional gamelan instruments.
8
Private Besakih Temple and Sidemen village cycling full-day tour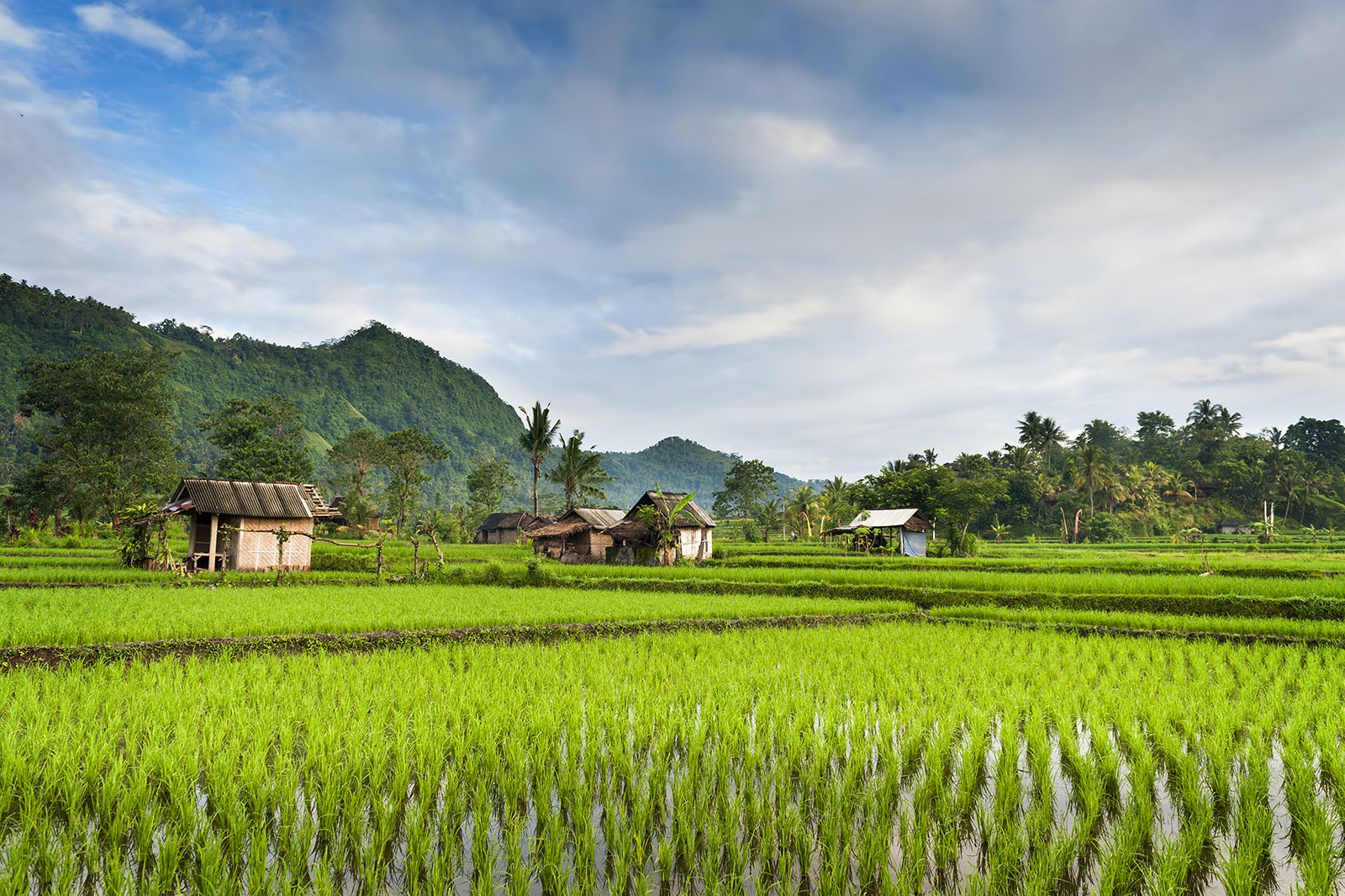 You can go on a private biking adventure in East Bali and enjoy a delightful blend of cultural highlights and stunning scenery. You'll get to visit the island's 'mother temple' of Besakih, and then pedal down through plantations and rural Balinese villages while taking in the grand landscapes. Before heading to Besakih, your tour starts off with a visit to the Kerta Gosa 'hall of justice' in the centre of Klungkung town.
After your lunch break, cruise down through the beautiful rice paddy-growing village of Sidemen. Feel free to stop at a vantage point for a memorable shot over the lush greenery. You'll also bike through fragrant plantations growing coffee, cocoa, cloves, and various exotic tropical fruits.
Back to top