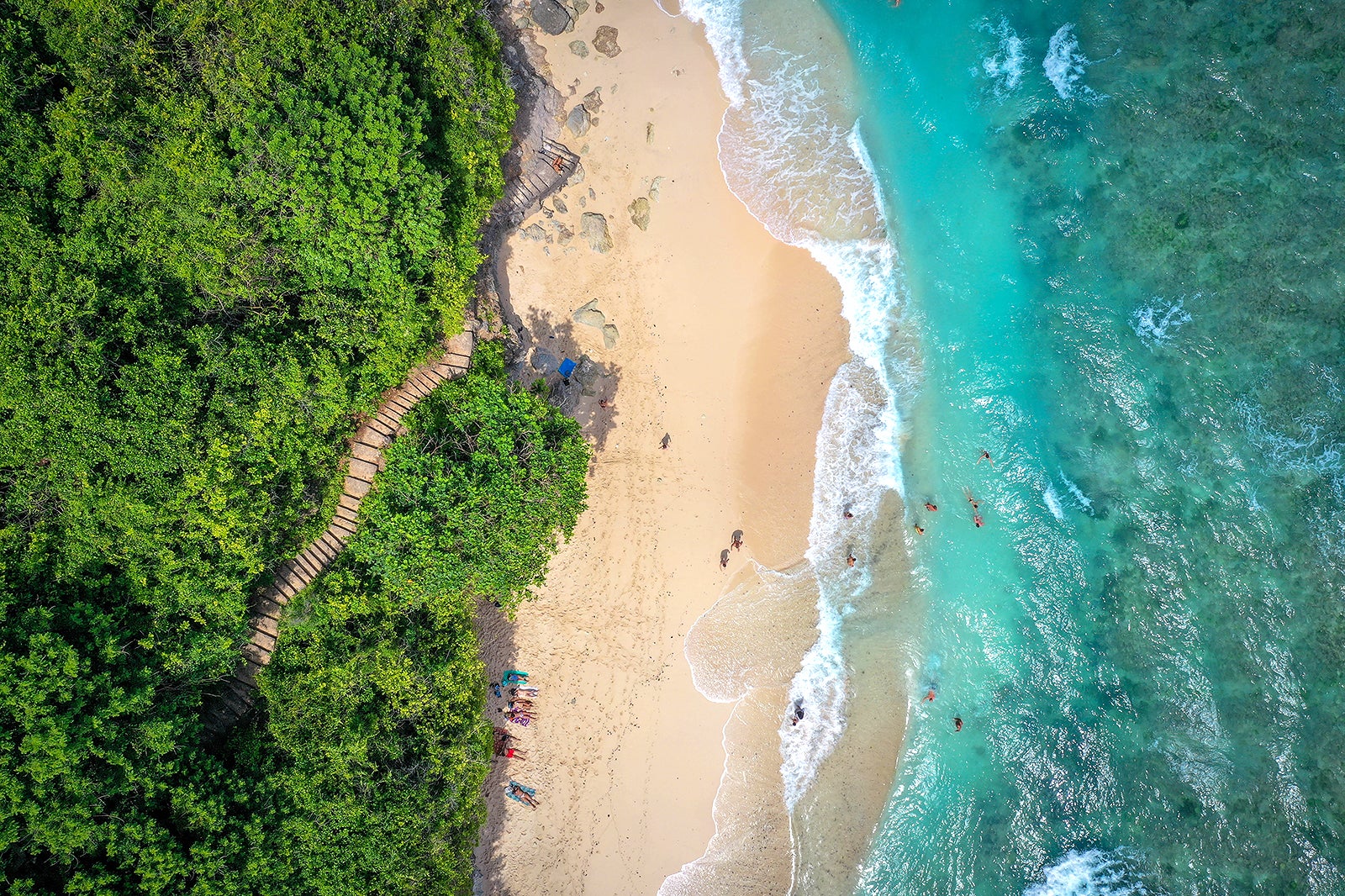 Green Bowl Beach is one of Bali's most secluded beaches – a 30-metre coastal strip with coarse white sand, found at the bottom of a 75-metre-tall cliff. The steep descent down hundreds of steps is part of the appeal, attracting only adventurous weekenders and die-hard surfers favouring its uncrowded waves and exotic location.
Also among the features at Green Bowl Beach are 2 large limestone caves that enclose small rock shrines, and which also provide shade and shelter for beachgoers and surfers paddling in from their fun and thrills out on the waves.
Green Bowl Beach in Bali - one of the highlights of 11 Secret Beaches in Bali and 10 Secret Beaches on Bali's Southern Tip (Read all about Bali here)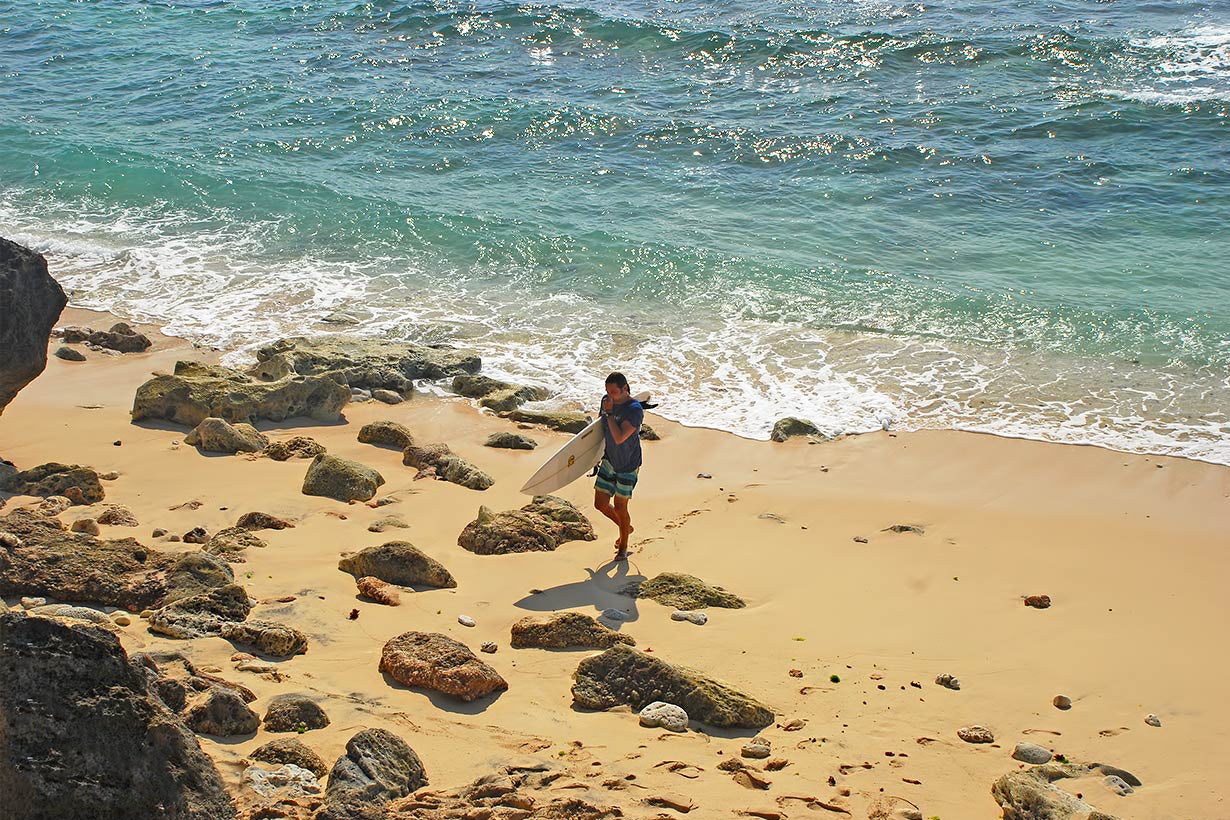 Best time to visit Green Bowl Beach
The best time to go is during low tide, when the calm, crystal-clear waters allow for great snorkelling, with the fairly consistent waves a short paddle beyond a natural reef barrier. During high tide, most of this small beach gets flooded, sometimes even up to the base of the cliff and into the caves. Most people make their descent in the early mornings, to get the maximum amount of time out of their beach day.
Getting to Green Bowl Beach is relatively easy. Branching south off Jalan Dharmawangsa in Nusa Dua and onto Jalan Pura Batu Pageh leads you straight to the derelict Bali Cliff Resort. The temple is to the left of the resort's entrance, with a parking lot at the temple's foyer that is watched over by a local elder who serves as a ticket man. It costs about Rp 5,000 to park, with ample space available in front of the temple. Nearby are 4 small warungs selling snacks, cold drinks and fresh young coconuts – perfect for refreshing yourself after climbing the steps up from the beach.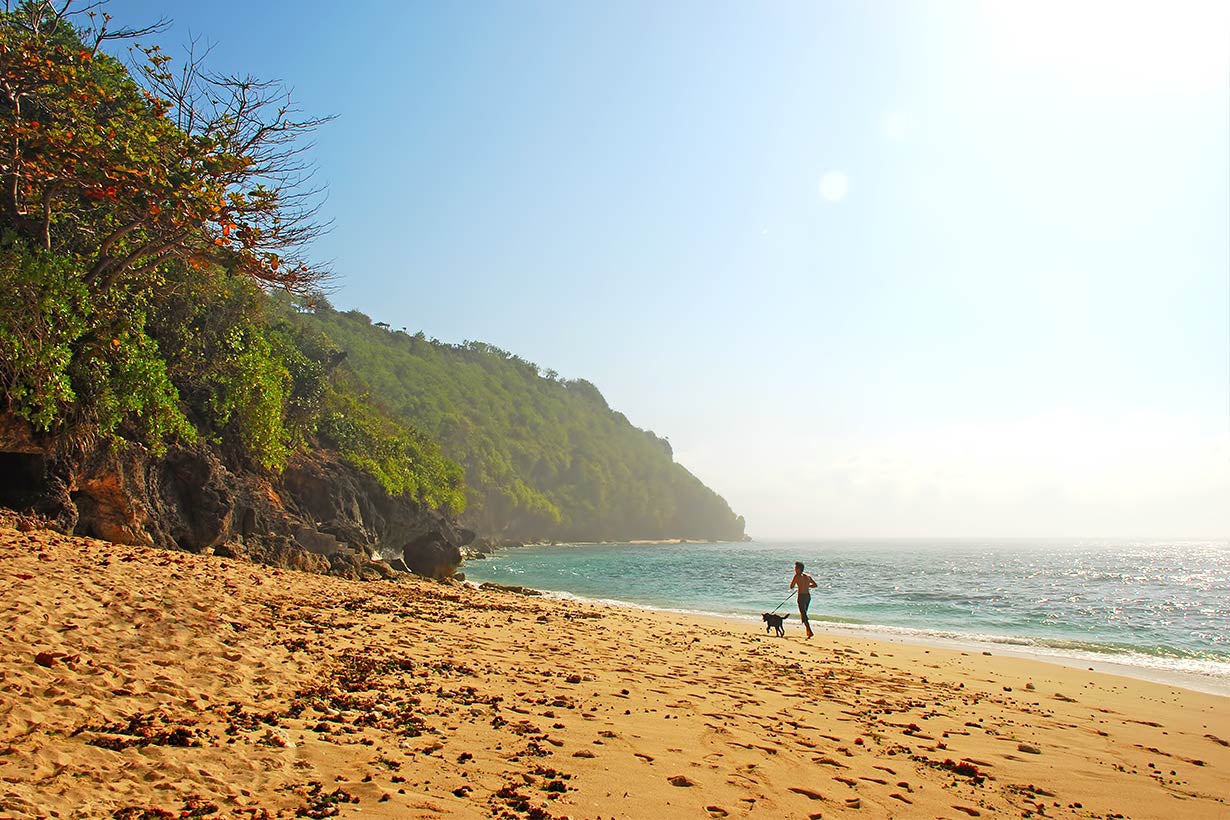 Interesting facts about Green Bowl Beach
There are many stories of how the beach got its unique name. As with many beaches and surf spots along the Bukit peninsula's coast, surfers are usually responsible for their nicknames. The most likely inspiration for 'Green Bowl Beach' is the colour and curvature of the cliff that looms over the beach itself, and perhaps also the emerald patches of seaweed in its clear waters. Locals call the beach Pantai Pura Batu Pageh, after the temple.
The green cliffs and the densely forested flight of over 300 steps are home to hordes of grey long-tailed macaques, which are less cheeky than their neighbours in Uluwatu, next door. They'll remain timid unless you deliberately hand them food, which is not advisable. The steep descent may be physically demanding for casual weekenders, but what you'll find upon reaching the base will make it worth the effort. There are no lifeguards on duty here, so swim, snorkel and surf with caution.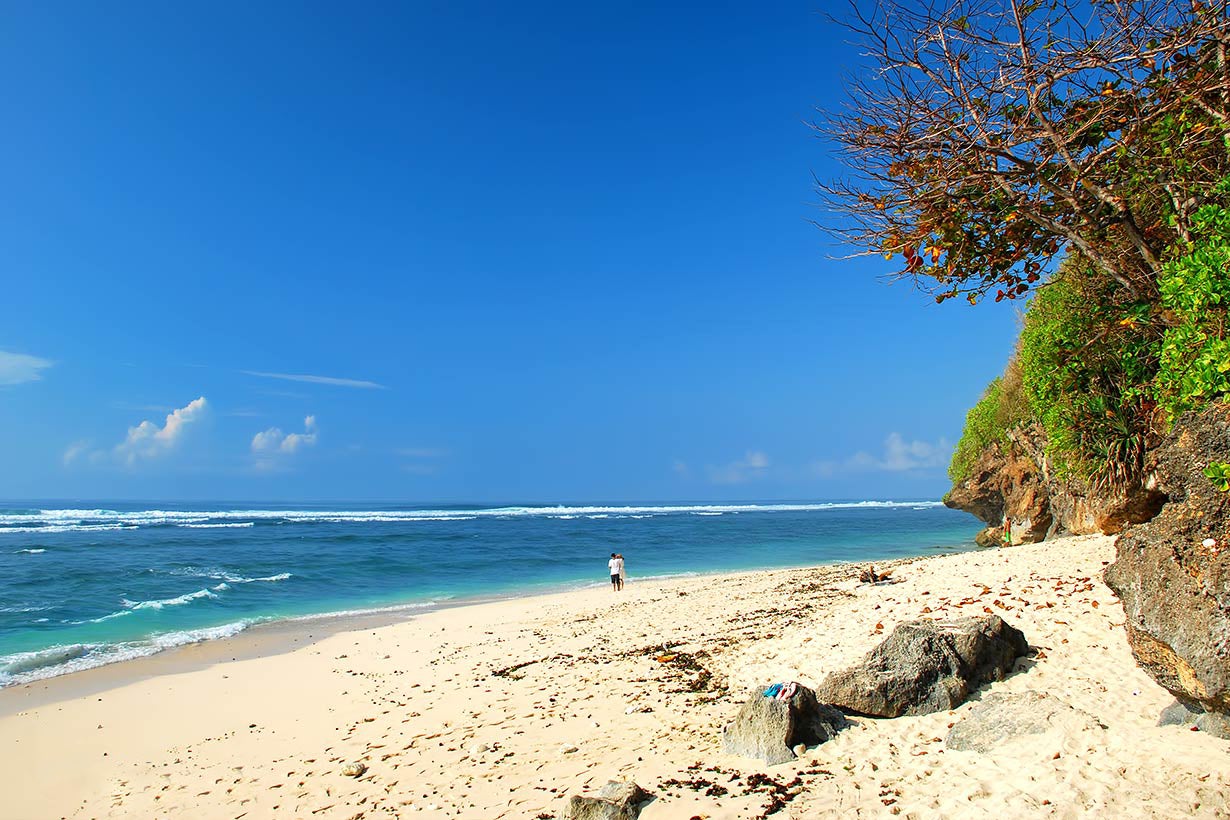 Green Bowl Beach in Bali
Location: Jalan Bali Cliff, Ungasan, Badung, Bali 80361, Indonesia
Back to top