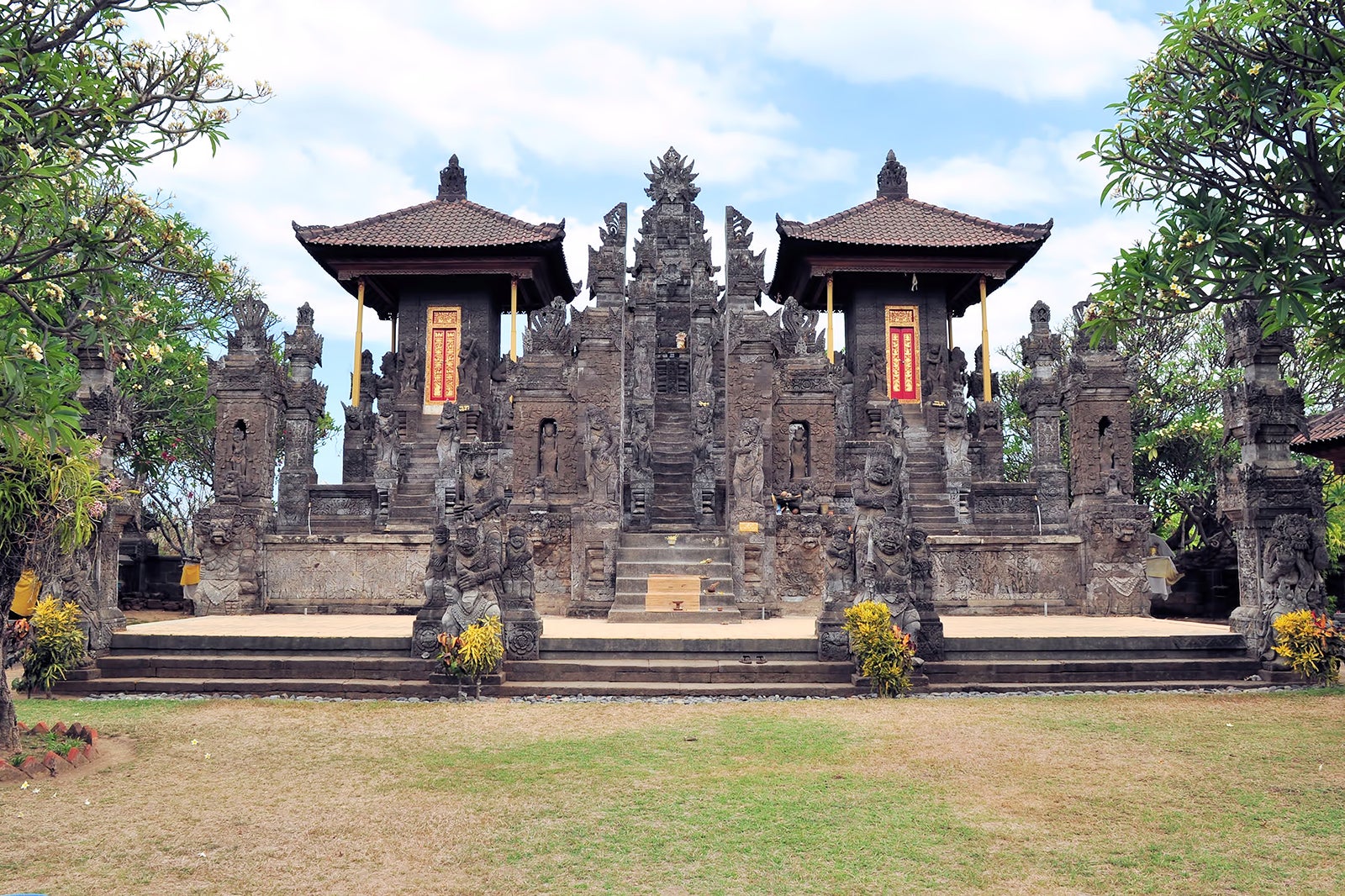 Meduwe Karang Temple is a beautiful landmark in North Bali with some remarkable features. The temple is a great layover along your tour itineraries further east or around 15 km of Lovina Beach and within a half-hour drive from the capital of Singaraja. Among the centuries-old temple's highlights are classical Balinese stone temple architecture and a peculiar wall relief of a highly stylised man riding a bicycle with floral wheels.
The figure is widely thought to be that of Dutch artist, lithographer and ethnologist, Wijnand Otto Jan Nieuwenkamp, who was also considered the first European artist to visit the island back in 1906.
Meduwe Karang Temple in Bali - one of the highlights of 26 Must-See Temples in Bali and 39 Best Things to Do in Buleleng (North Bali) (Read all about Bali here)
Visiting Meduwe Karang Temple
Nieuwenkamp spent a considerable amount of time in these northern parts, including Kubutambahan and Meduwe Karang Temple, studying the local arts and culture with a bike for his daily commute. This, in turn, inspired locals about this new foreign figure and his strange metal device. So they eventually set their admiration in sandstone.
Despite restorations in the past, the temple's shrines, walls and reliefs throughout Meduwe Karang Temple complex remain majestic and offer wondrous walks with many detailed carvings and tropical gardens to pause at and admire. No entry tickets apply but local English-speaking guides may ask for 'small donations' and will show you around and explain the temple's history in more detail.
Meduwe Karang Temple in Bali
Location: Jalan Raya Air Sanih, Kubutambahan, Buleleng, Bali 81171, Indonesia
Back to top