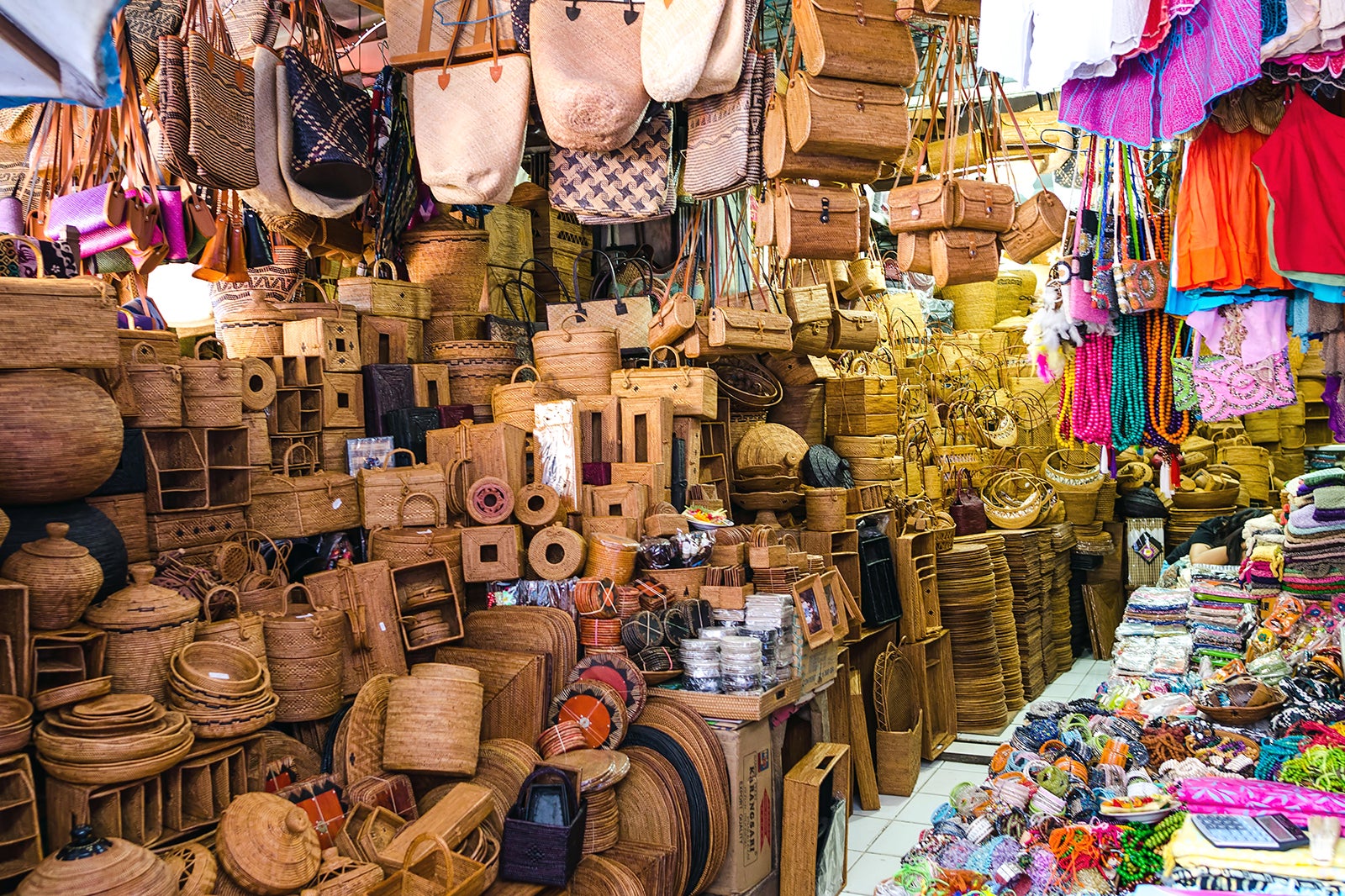 The Ubud Art Market is a great place to find beautiful silk scarves, lightweight shirts, statues, kites, handmade woven bags, baskets or hats and many other hand-crafted goods. Locally known as Pasar Seni Ubud, the market is opposite the Puri Saren Royal Ubud Palace and opens daily.
Most of the goods found at the Ubud Market are made in the neighbouring villages of Pengosekan, Tegallalang, Payangan and Peliatan. The location of the Ubud Art Market, which is centred among the art producing villages and at the centre of Ubud itself, makes it a strategic shopping place for Balinese handicrafts and souvenirs.
The Ubud market also served as a setting for the Hollywood movie Eat Pray Love, which shows a scene with actress Julia Roberts opposite a male character strolling through the stalls which are frequently visited by foreign and local visitors in real life. Naturally, bargaining is essential.
Ubud Art Market in Bali - one of the highlights of 15 Best Things to Do in Bali and 33 Best Shopping in Ubud (Read all about Bali here)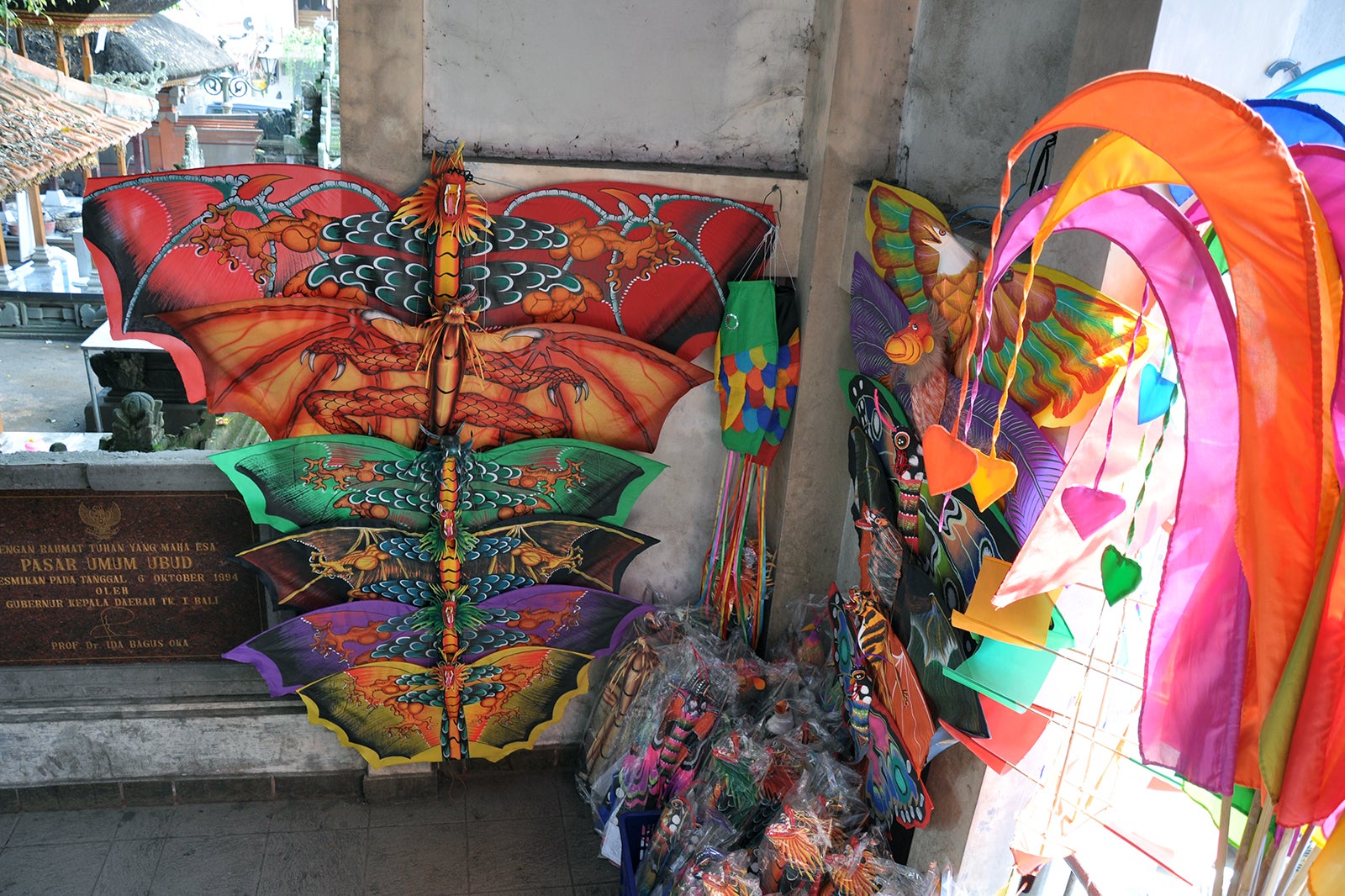 Ubud Art Market highlights
'Shopping' here is not always about an actual purchase. Viewing the various items on display from one stall to another is a highlight on its own, showing the craftsmanship and the artistry of the Balinese. Admiring all the shops and stalls usually cannot be accomplished in 1 day. So, if you spot an item you're interested in, you can come back another day to bargain or settle the deal.
Compared to art markets in Bali's other main destinations, such as Kuta, the Ubud Art Market has higher quality items and a larger mixture. There are plenty of the common items that you'll find all around the island, including beach clothes and shirts printed with "Bali" on them, as well as ikat woven skirts, Balinese-style paintings, woodcarvings and woven baskets. However, curios typical of Ubud Art Market include items ranging from quadruple-coloured bohemian skirts of satin, Moroccan-style oil lamps, quilt-stitched batik camisoles and brass Buddha statuettes.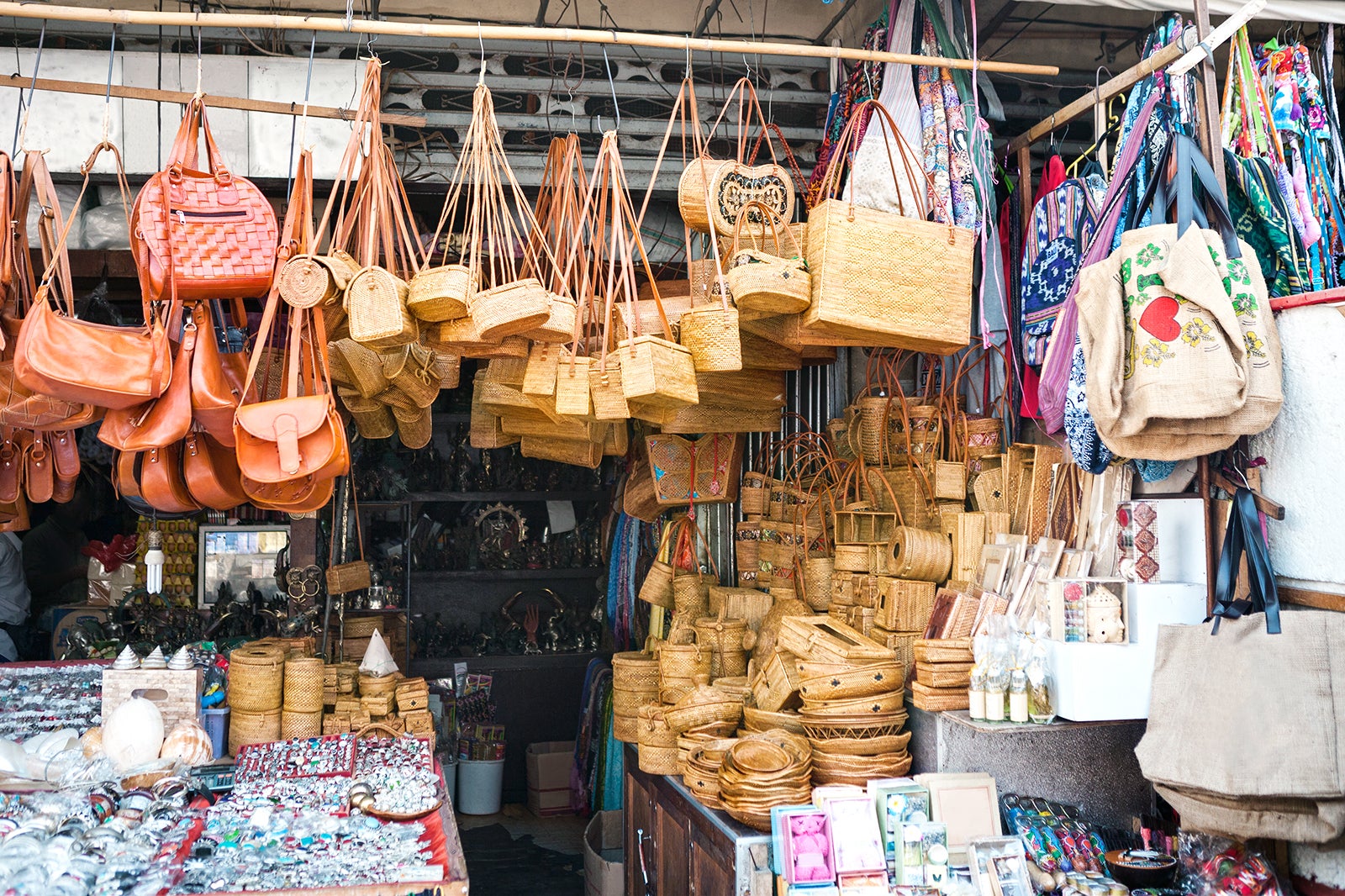 Good to know about Ubud Art Market
The Ubud Market offers not only exemplary Balinese items, but a universal and international assortment. The items found here also tend to of a higher artistic value compared to other art markets around Bali.
Unlike the various shops lining the Monkey Forest Road, most items on stalls at the Ubud Art Market have no barcode or set price. Haggling is expected and encouraged as part of the fun of shopping, but do so politely and with a smile. It's often helpful to decide upon the most you want to pay for an item before you start. Start at about half the asking price and go up till a compromise is reached. It's best to shop around to get an idea of typical prices before you commit to making a purchase.
The market is open daily from 8am to 5pm, and some of the stalls are even open until late at night. The market is divided into 2 main areas. The western block is the main art market and the eastern block is a traditional market serving daily groceries and necessities.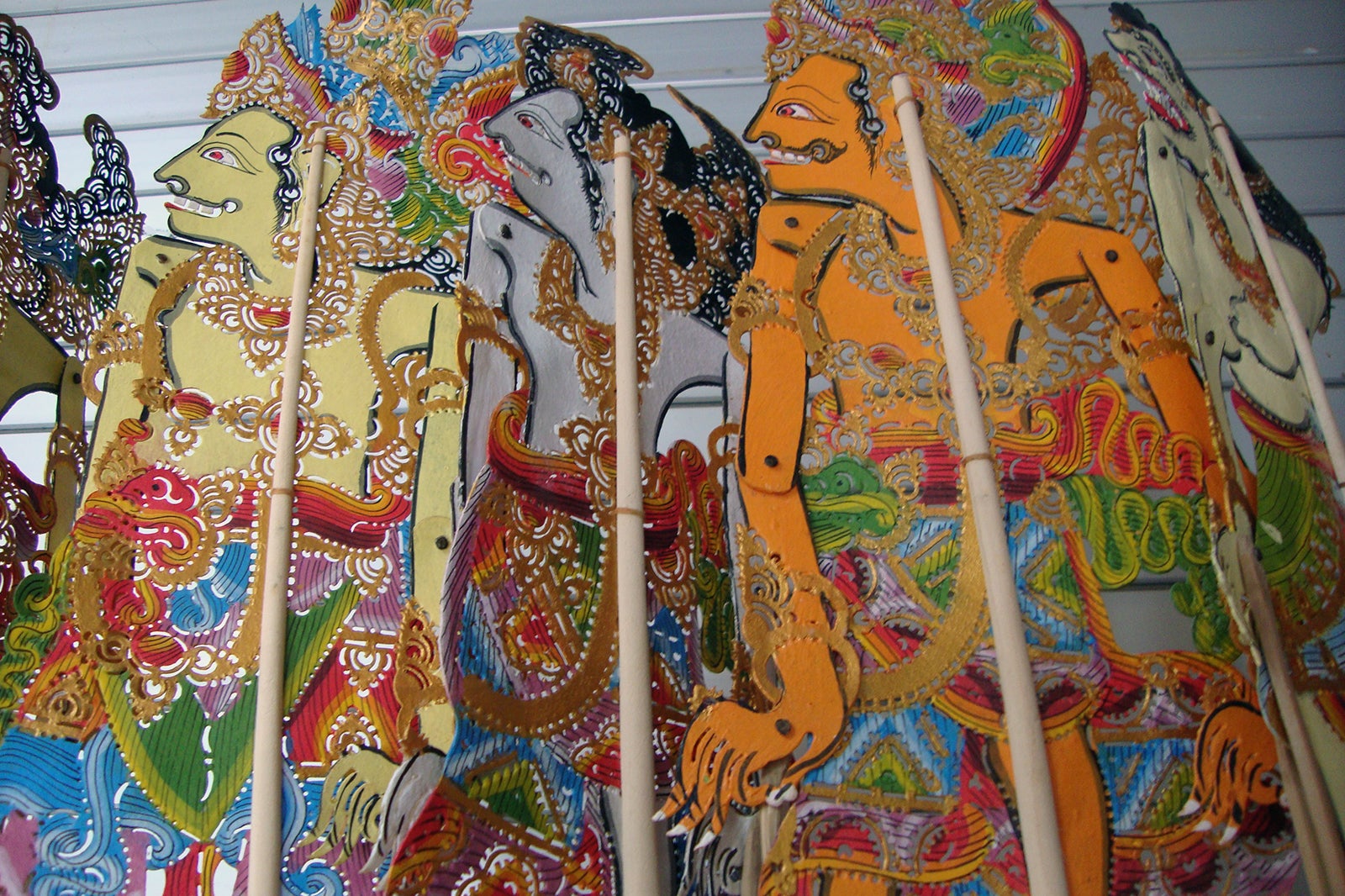 Ubud Art Market in Bali
Location: Jalan Raya Ubud, Ubud, Gianyar, Bali 80571, Indonesia
Open: Daily from 8am to 5pm
Back to top