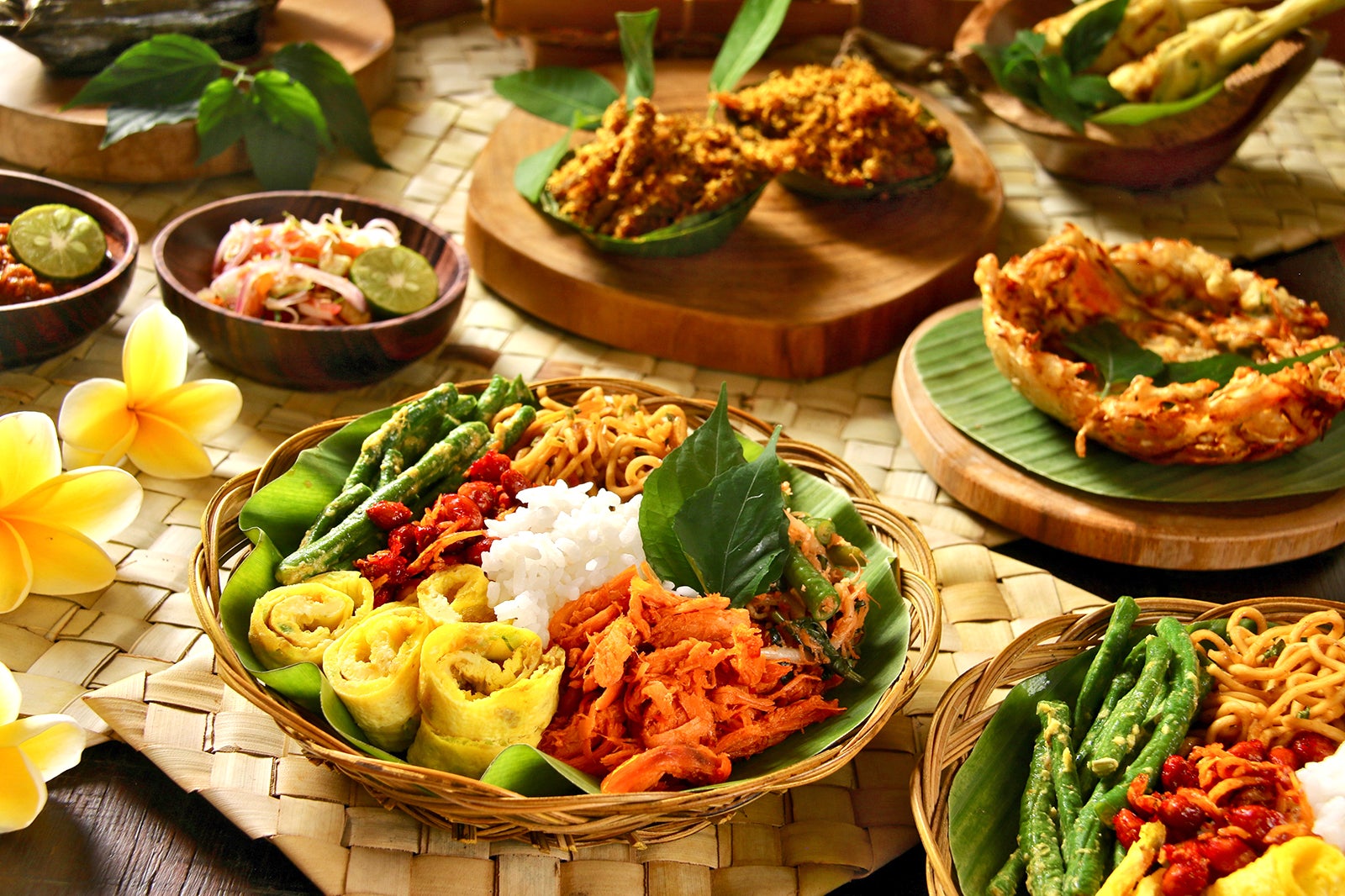 Ubud Food Festival is a celebration of diverse Indonesian cuisine and local produce, held annually in Ubud. It also serves as a gathering of the island's most prominent chefs together with a variety of presentations, live cooking demonstrations and culinary tours. It also brings together a host of restaurateurs, food producers, professionals, celebrated figures in the Indonesian food and beverage industry, and most importantly, foodies.
The festival first kicked off in 2015 and is usually held over several days. Besides offering you the opportunity to discover the wealth and variety of Indonesian cuisine, Ubud Food Festival also presents special highlights like organic markets that allow you to discover and purchase the freshest farm items directly from the island's best producers.
Ubud Food Festival - one of the highlights of Bali Festivals and Events Calendar (Read all about Bali here)
Ubud Food Festival highlights and venue
Ubud Food Festival is usually held between the months of March and May. The festival's side events also include live music concerts highlighting local bands, as well as yoga, film screenings and food photography workshops. There are different tickets for each event throughout the festival, such as the special opening night party that includes cocktails, canapes, the whole live entertainment and the chance to meet up with the chefs and restaurateurs in person.
Tickets are available at the festival's box office at Taman Kuliner on Ubud's Jalan Raya Sanggingan, or directly at the special event venues throughout Ubud. This festival hub also serves as the main venue where free events and hosted talks are held, and where public visitors can enjoy food and drinks, live music and fresh market bazaars during the festival.
Ubud Food Festival
Location: Jalan Raya Sanggingan No. 88X, Kedewatan, Gianyar, Bali 80571, Indonesia
Phone: +62 (0)361 977408
Back to top