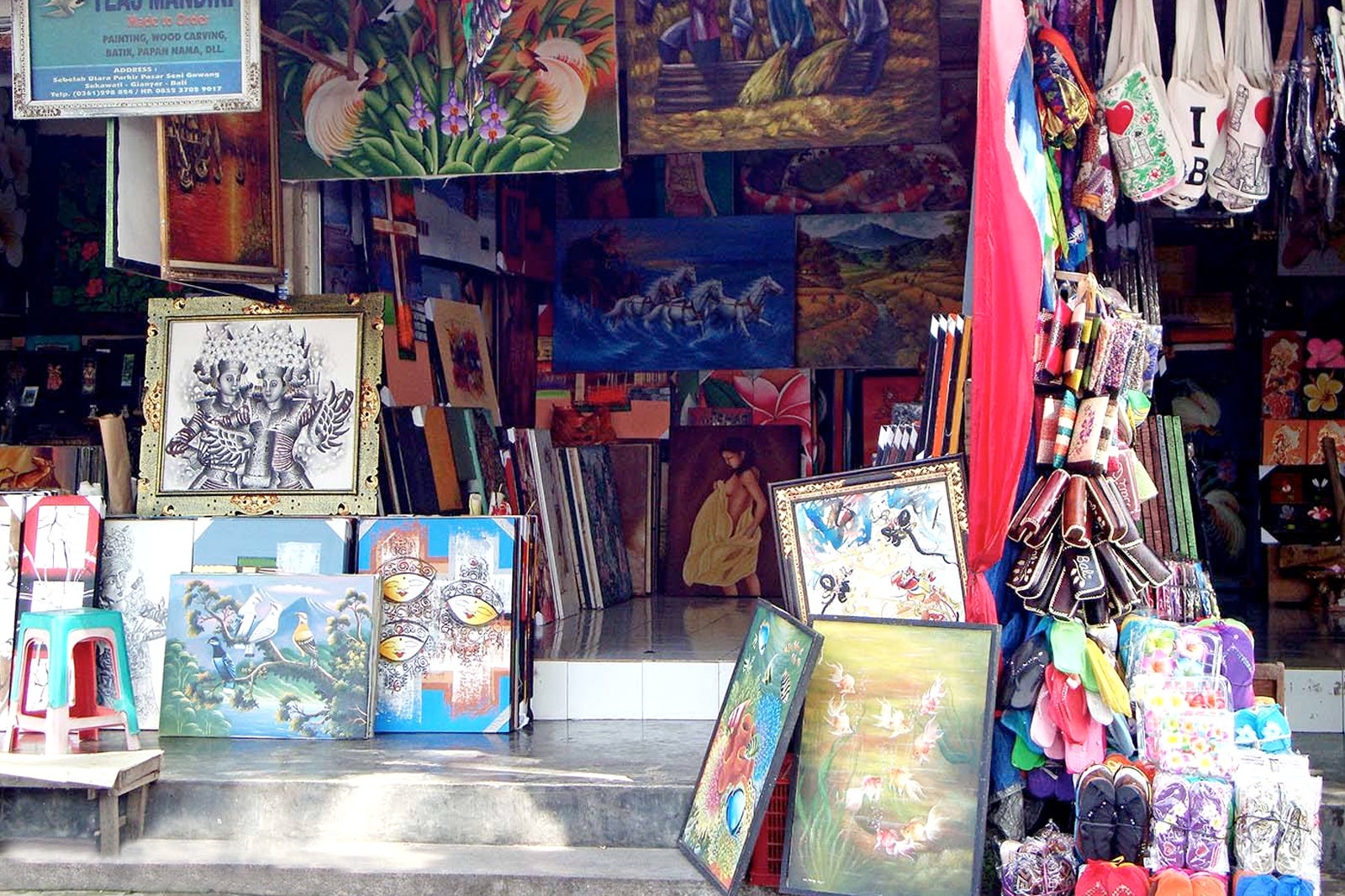 Guwang Art Market is a traditional art market in Bali that has a lot in common with the more famous Pasar Seni Sukawati, which is only a short distance away. Even the items sold at Guwang are similar to those of Sukawati. Guwang offers a more pleasant layout, ease of access and usually lesser crowds.
Guwang Art Market – known locally as Pasar Seni Guwang – provides an alternative shopping destination for visitors who wish to avoid the crowds often flocking Sukawati during peak periods. Besides the art market being a source of Bali souvenirs and handicrafts, the village streets of Guwang itself features many art shops and galleries.
Guwang Art Market in Bali - one of the highlights of 33 Best Shopping in Ubud and 5 Best Art Markets in Bali (Read all about Bali here)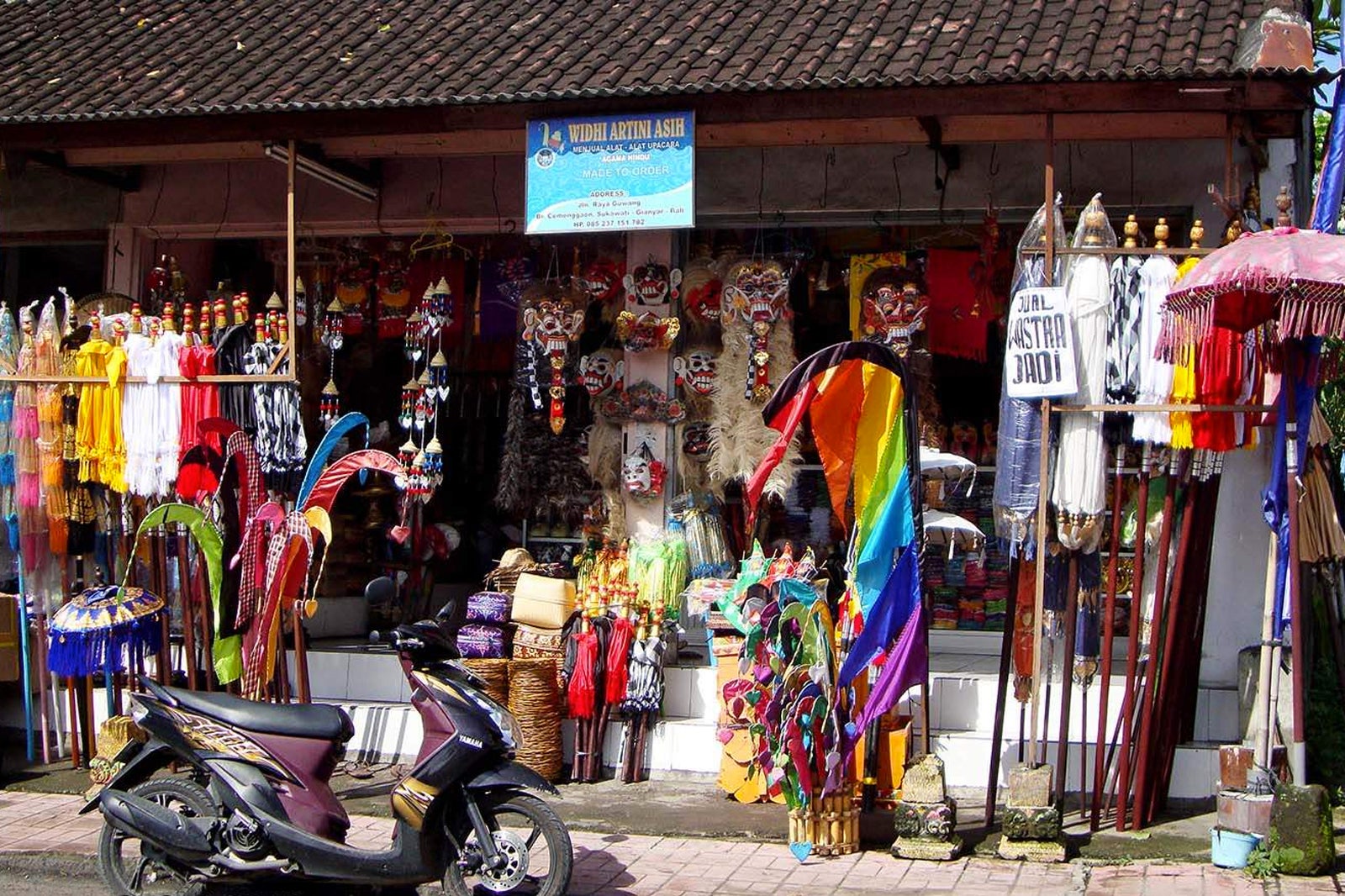 What to expect at Guwang Art Market
Nearly all of the vendors at the Guwang Art Market are also keepers of stalls and kiosks at Sukawati Art Market. That's why you'll also find the similar beachwear, cotton shirts, sandals and typical Balinese handicrafts here.
You'll find it more spacious here than at Sukawati. For example, ample parking space is located just after a large banyan tree, with a small shrine filled with daily flower offerings and burning incense nearby. The market itself comprises 3 main blocks (or 'blok' in the local tongue). 'Blok A' is to the left of the entrance, where kiosks mostly sell wooden carvings and other souvenirs. 'Blok B' is to the right and sells textiles, clothes in various motifs and colourful sarongs.
'Blok C' is between A and B, connects the other 2 'bloks' with some foliage making for a more pleasant and shaded souvenir shopping experience. A sitting area here also provides you with the chance to relax in between your shopping.
Good to know about Guwang Art Market
Price-wise, Guwang Art Market items are priced virtually the same as at Sukawati Art Market. Even so, there are some specific items found at Sukawati that you won't find at Guwang, such as ceremonial goods that mostly locals source for.
You'll never find roaming peddlers flaunting their ware to visitors here. If you have ample time on your hands or if you happen to have these 2 markets on your itinerary, it is a good idea to visit both and compare for yourselves.
For an airier market shopping experience, come early in the morning when the stalls are just opening and when you'll get the huge parking area to yourself. Moreover, bargaining is usually a lot easier and with cheaper prices scored easier when stall keepers have just opened up shop.
Guwang Art Market in Bali
Location: Jalan Raya Guwang No.5, Guwang, Sukawati, Gianyar, Bali 80582, Indonesia
Back to top