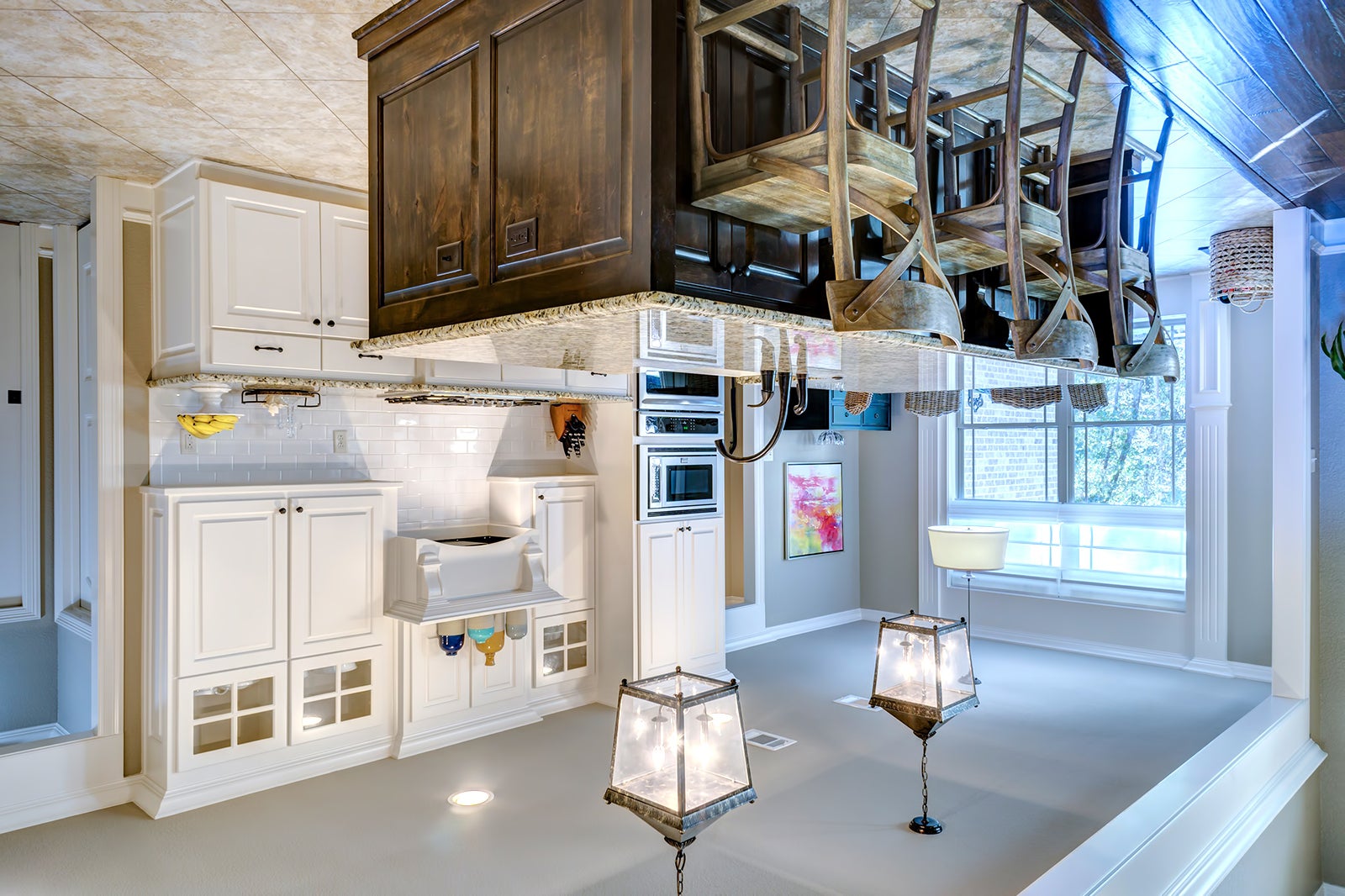 At Upside Down World Bali you can enter 7 specially designed rooms whose décor and furniture are simply, and deliberately, the wrong way up. It's where you can enjoy a fun day out with your family and friends and strike many whacky poses.
Flip the photos and it looks like you're doing gravity-defying stunts. Selfie sticks don't really work here, but don't worry – friendly staff are on standby to help you to frame the desired shots.
Upside Down World Bali - one of the highlights of 16 Best Things to Do in Denpasar and 15 Great Museums in Bali (Read all about Bali here)
Highlights at Upside Down World Bali
The master bedroom, the kitchen and dining room, the laundry are among the favourite theme rooms at Upside Down World Bali. There's also the 90-degree 'Balinese room', which features ornate wooden carvings and antique furniture. This room is perfect for couples, who often share a slightly intimate (but still silly) pose, where one sits on the sofa while holding a cup, and the other scales the wall 'pouring' tea from a teapot.
Upside Down World Bali is definitely the place to take some interesting pictures, but it always helps if you know how to set up poses and take the best angles. A tripod is also helpful so that everyone can get involved. The staff can guide you through the disorientating rooms, suggest the most common poses that people take if you can't think of your own, and even take the shot for you. A couple of the rooms feature 3D art, for added silliness.
Upside Down World Bali
Location: Jalan Bypass Ngurah Rai No.762, Pemogan, Denpasar, Bali 80221, Indonesia
Open: Daily from 9am to 9pm
Phone: +62 (0)361 8473053
Price: About Rp 100,000 for adults and Rp 50,000 for children
Back to top