10 Best Things to Do for Couples in Atlanta
Atlanta's Most Romantic Places
Atlanta's most romantic places range from hotspots within the city, to some of the nearby nature parks where you can enjoy the great outdoors and otherwise escape the city. As a couple, you can enjoy moments of romance and intimacy with a spa treatment for 2, enjoy Broadway musicals, and candlelit dinners with breathtaking views.
Green urban oases in and around Atlanta allow you to enjoy tranquil settings. These can make perfect backdrops for intimate moments, like celebrating an anniversary, and might even be the perfect spot for popping the question. Impress your significant other with these best things to do for couples in Atlanta. They'll ensure you a memorable trip to the "Big Peach".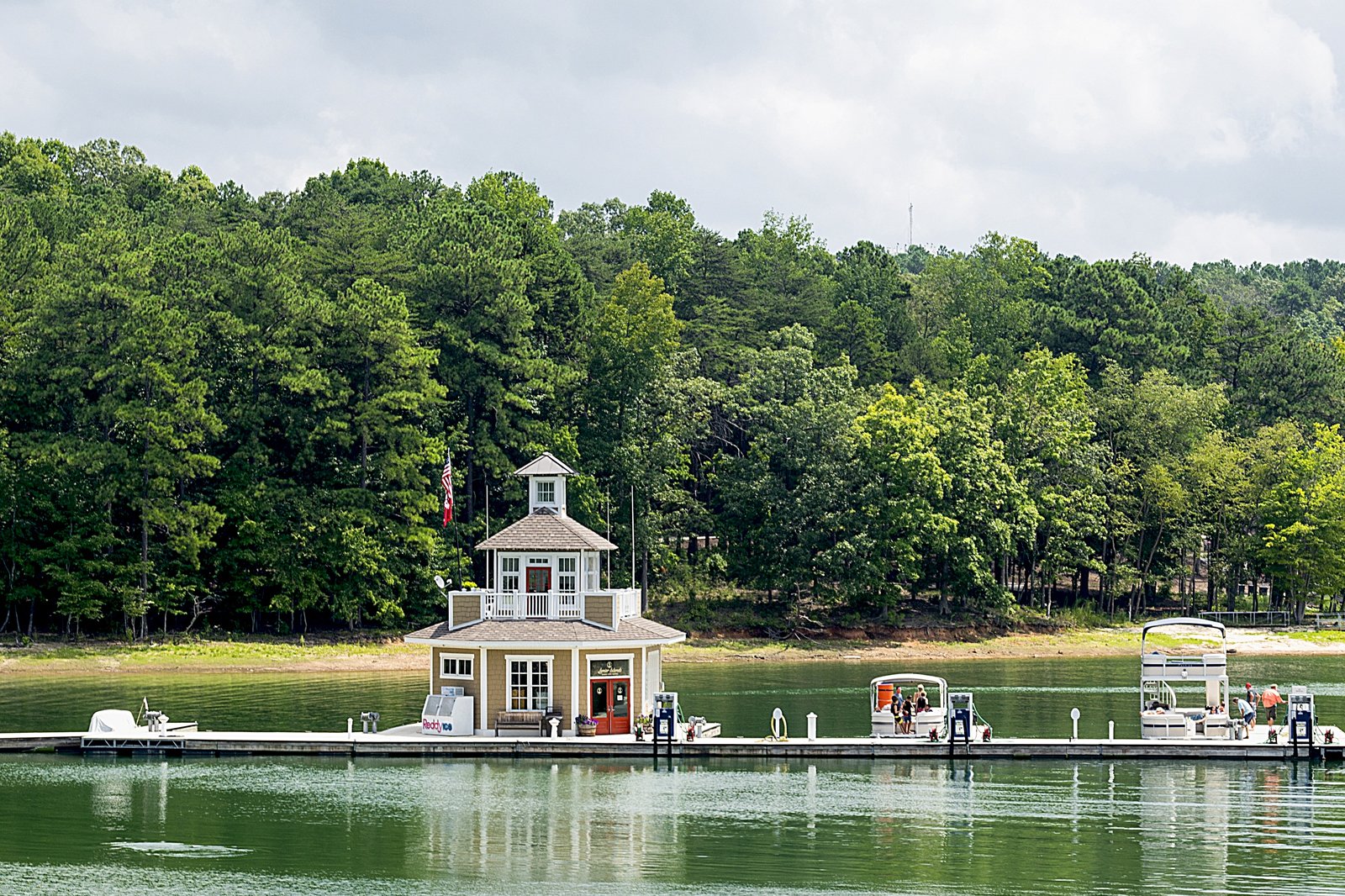 Go boating at Lake Lanier
Georgia's popular manmade lake
Enjoy the beauty of one of America's favourite lakes, around an hour's drive northeast from downtown Atlanta. Lake Lanier is fed by the Blue Ridge Mountains and has plenty of recreational options. You can boat out and go on fishing trips, kayak, water ski, or simply go for a dip in its placid waters. Boating is high on the list of activities. If you're a couple looking for a romantic escape, you can also choose a scenic location to dock and watch the sun set.
Location: 7000 Lanier Islands Pkwy, Buford, GA 30518, USA
Open: Daily from 10am to 8pm (Fridays until 9pm and Saturdays until 10pm)
Phone: +1 770-945-8787
Couples
Families
Photo
Adventure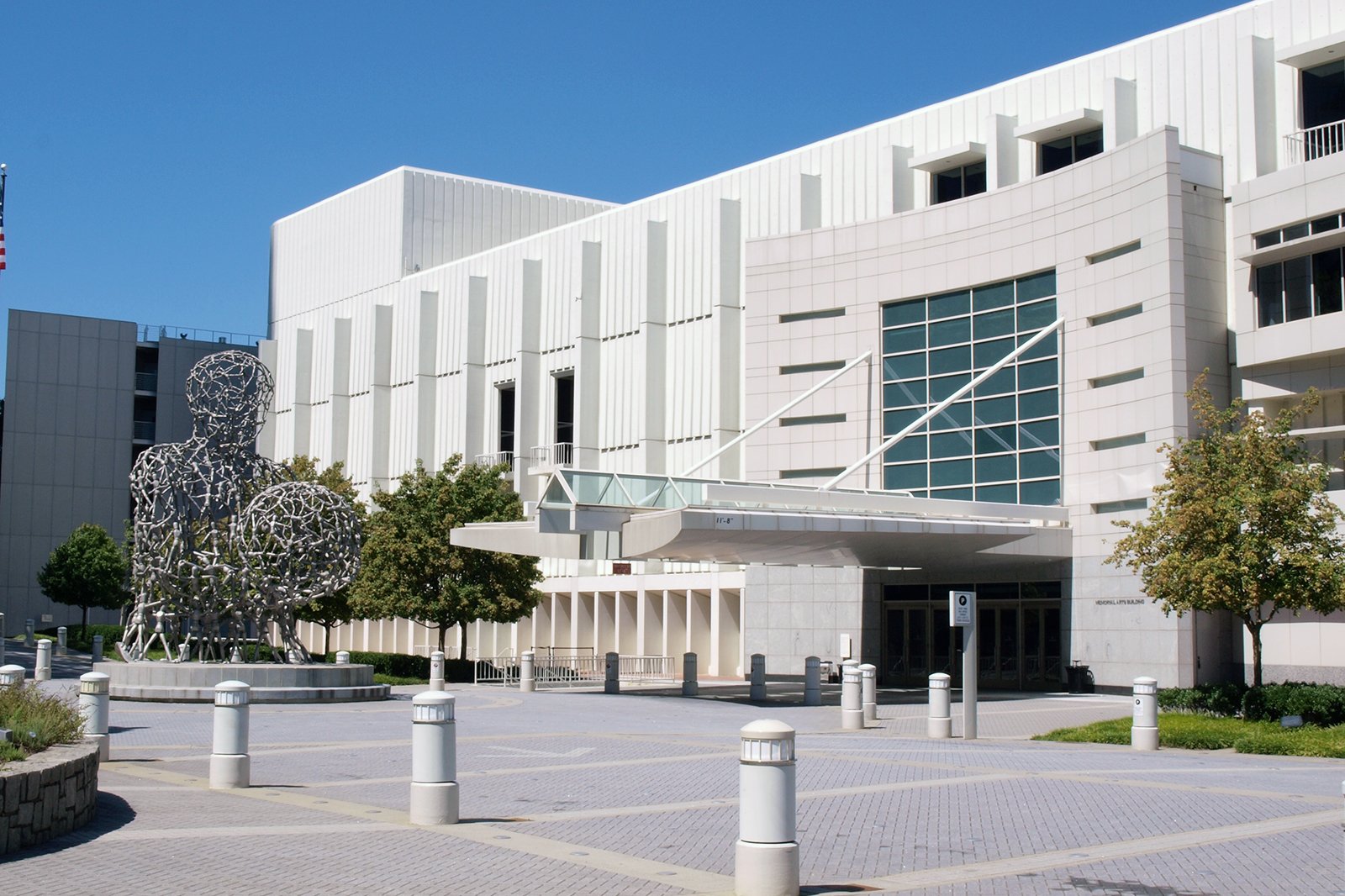 Enjoy an Atlanta Symphony Orchestra concert
Symphonies in an intimate and elegant hall
Watch award-winning ensembles performing from violin concertos to Rachmaninoff symphonies at this intimate orchestra hall in Atlanta. You can find the Atlanta Symphony Orchestra inside the Woodruff Arts Center. It charms concert-goers upon arrival in its bright and modern lobby. The hall features plush theatre seats and several refreshment stations where you can grab your snacks or drinks pre-show and in between intermissions. Check out their annual gala schedule when you can enjoy a special evening with dining, dancing, and auctions.
Location: 1280 West Peachtree Street Northwest, Atlanta, GA 30309, USA
Open: Most shows are from 8pm
Phone: +1 404-733-5000
photo by Will Folsom (CC BY 2.0) modified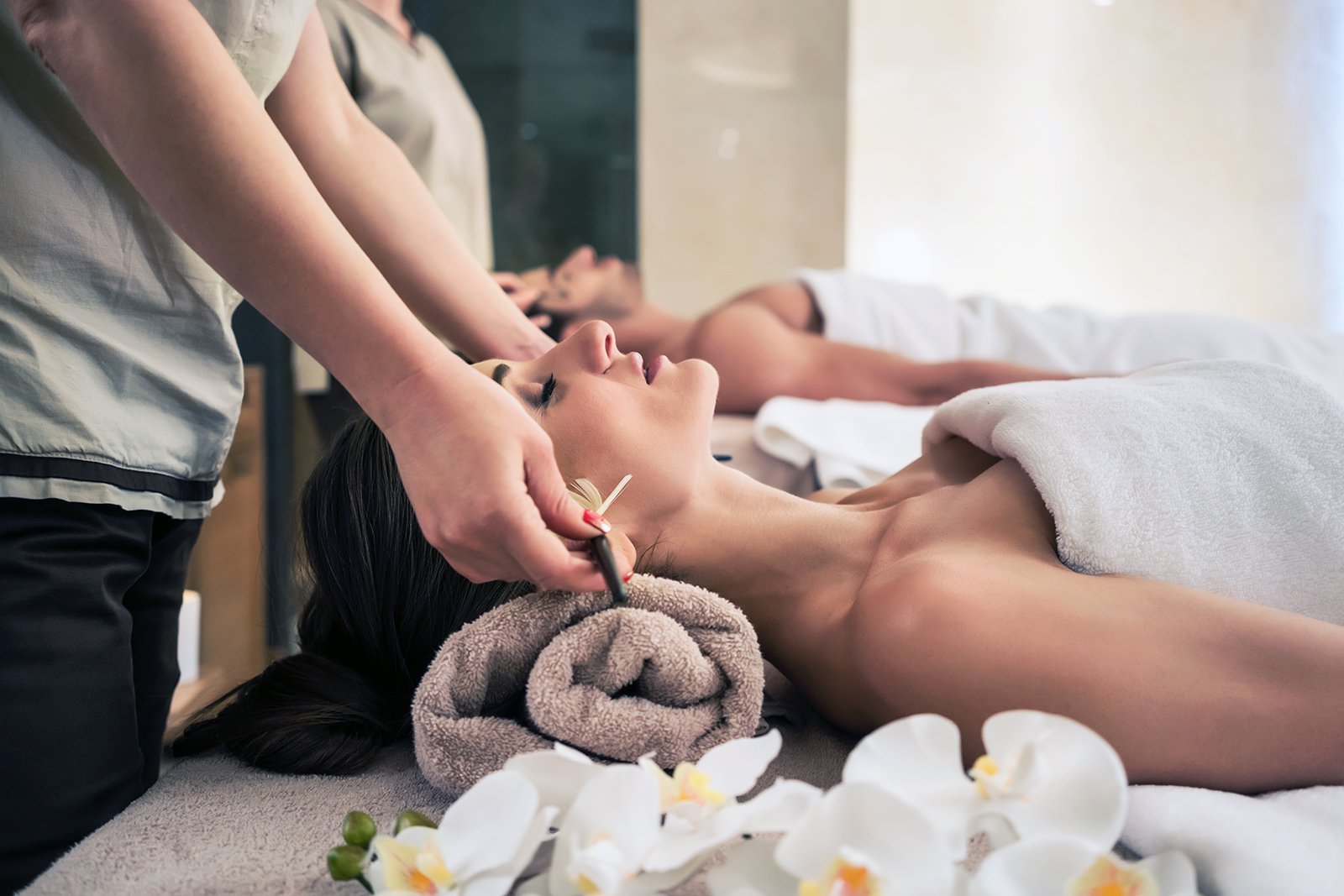 Get a couple's spa treatment
A soothing idea for a date in Atlanta
Treat yourselves to blissful pampering sessions while in Atlanta. Five-star hotels in the city are a good bet, such as the Luxury Spa at The Mandarin Oriental in Buckhead, which is one of Atlanta's upscale neighbourhoods. Couples can enjoy a luxurious spa retreat with steam and sauna, a vitality pool, and a couples' suite with marble bath and twin massage beds. You can also unwind with your significant other at dedicated day spas such as the Buckhead Grand Spa, with European-style aroma-therapeutic and hot stone treatments delivered in intimate couples' suites.
Location: Buckhead Grand Spa, 3338 Peachtree Rd, Atlanta, GA 30326, USA
Open: Tuesday – Friday from 10am to 7pm (Saturdays from 9am and Sundays until 4pm), closed on Mondays
Phone: +1 404-816-4511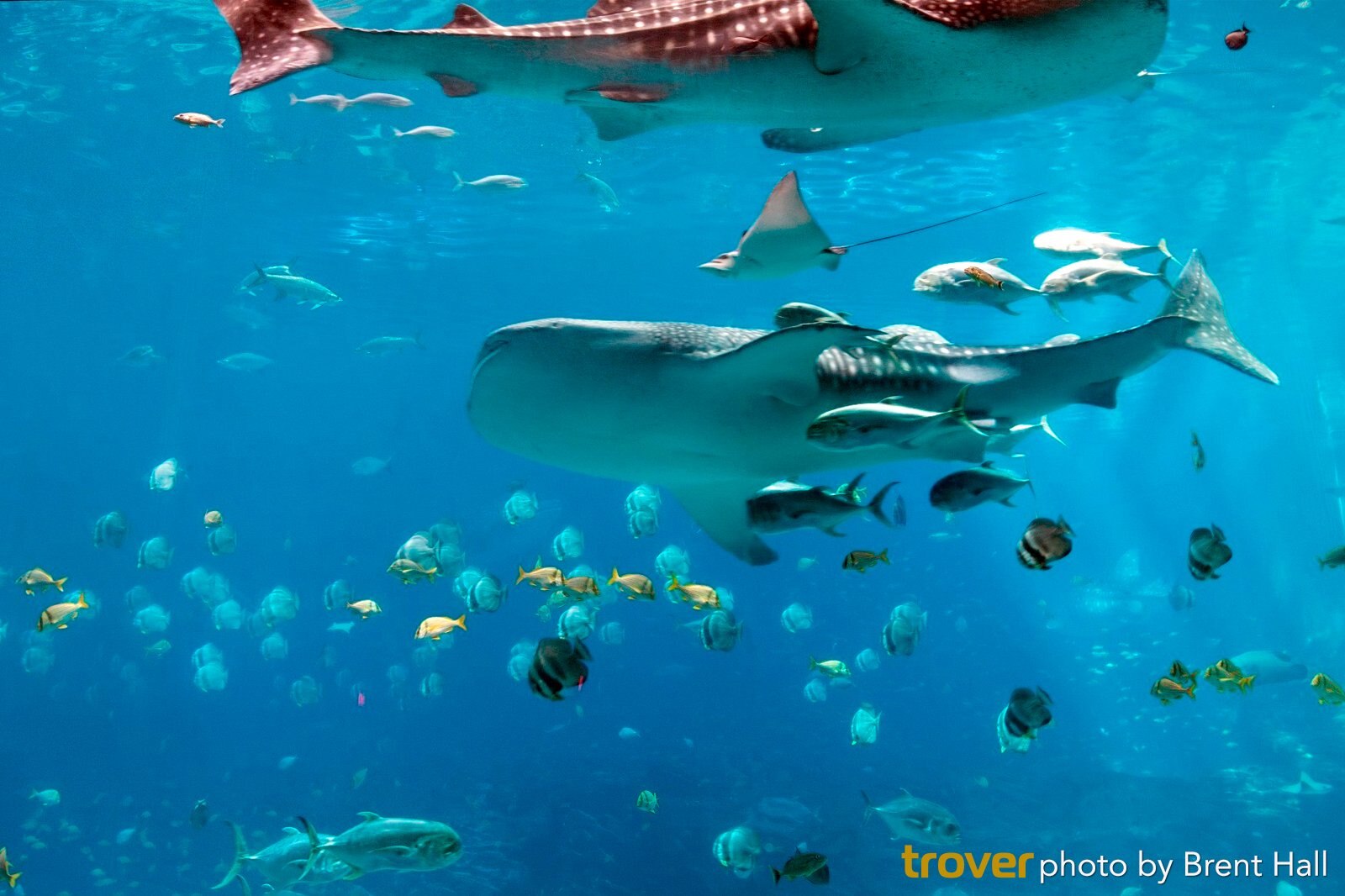 Try special events at Georgia Aquarium
Fun for grown-ups, after dark
By day, Georgia Aquarium attracts the common family crowds. But after dark, there's a great deal of fun to be enjoyed, exclusively for grown-ups. The aquarium offers fun nights out through its series of special events where those over 21 years of age can have it all to themselves. Events include Sips Under the Sea, with cocktail parties where you can enjoy margaritas and finger food with belugas and penguins in view. Their special offerings for proposals and engagement photo sessions can also be a great idea.
Location: 225 Baker St NW, Atlanta, GA 30313, USA
Open: Daily from 9am to 9pm (Saturdays from 8am)
Phone: +1 404 581 4000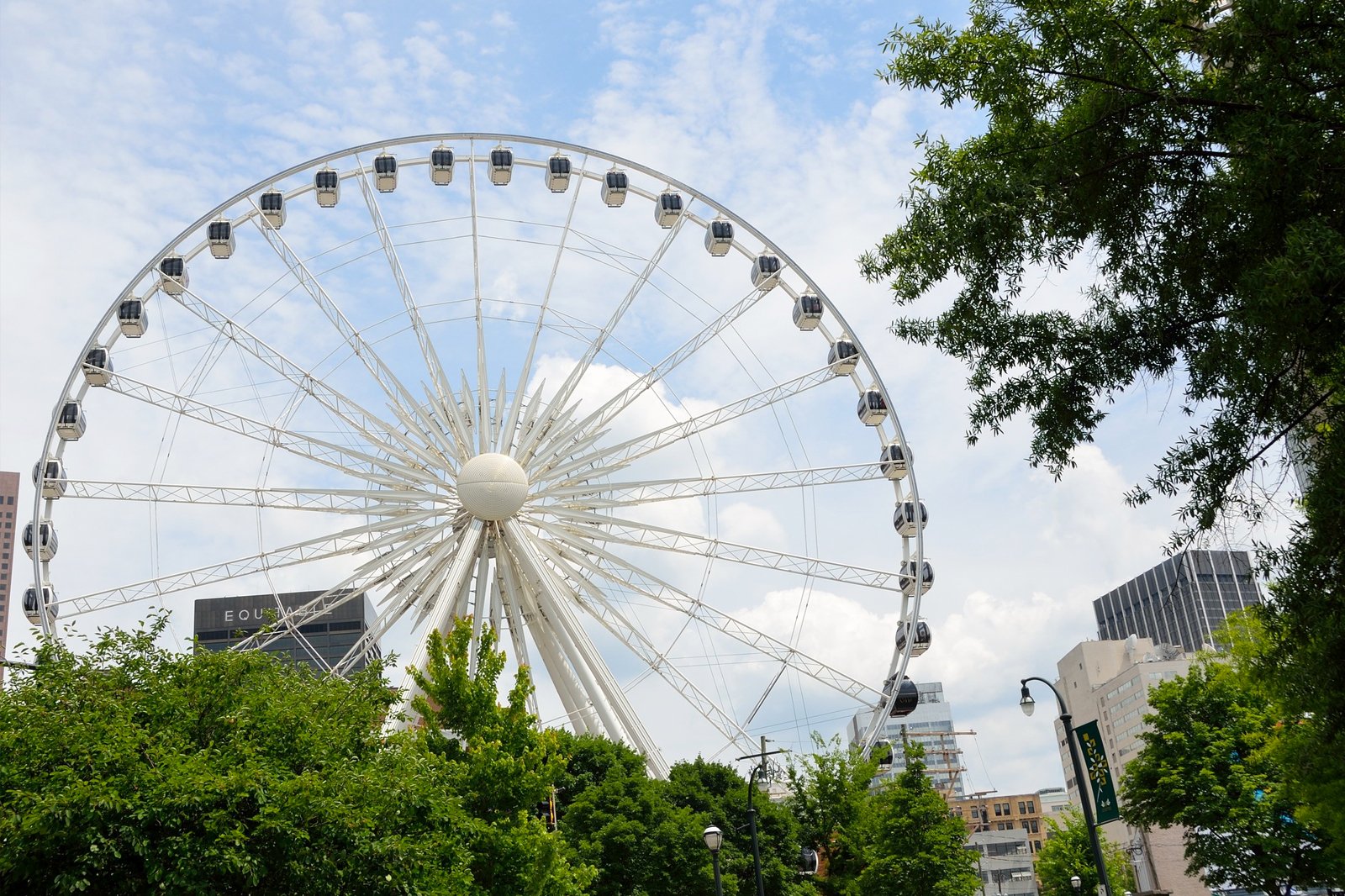 Ride the SkyView Atlanta
Soar over Atlanta in gondolas for 2
Escape from the city's hubbub with views over the heights of downtown Atlanta. The SkyView Ferris wheel lets you take in panoramic views at around 20 stories high for around 4 turns. Best for couples are their VIP gondolas that's around $50 per person. These gondolas are fitted with plush leather seats and feature see-through floors for added sensation. If you're planning for a date night ride, check out their special package for couples that includes a keepsake box of chocolates.
Open: Sunday – Thursday from 12pm to 11pm, Fridays from 12pm to 12am, Saturdays from 10am to 12am
Phone: +1 678-949-9023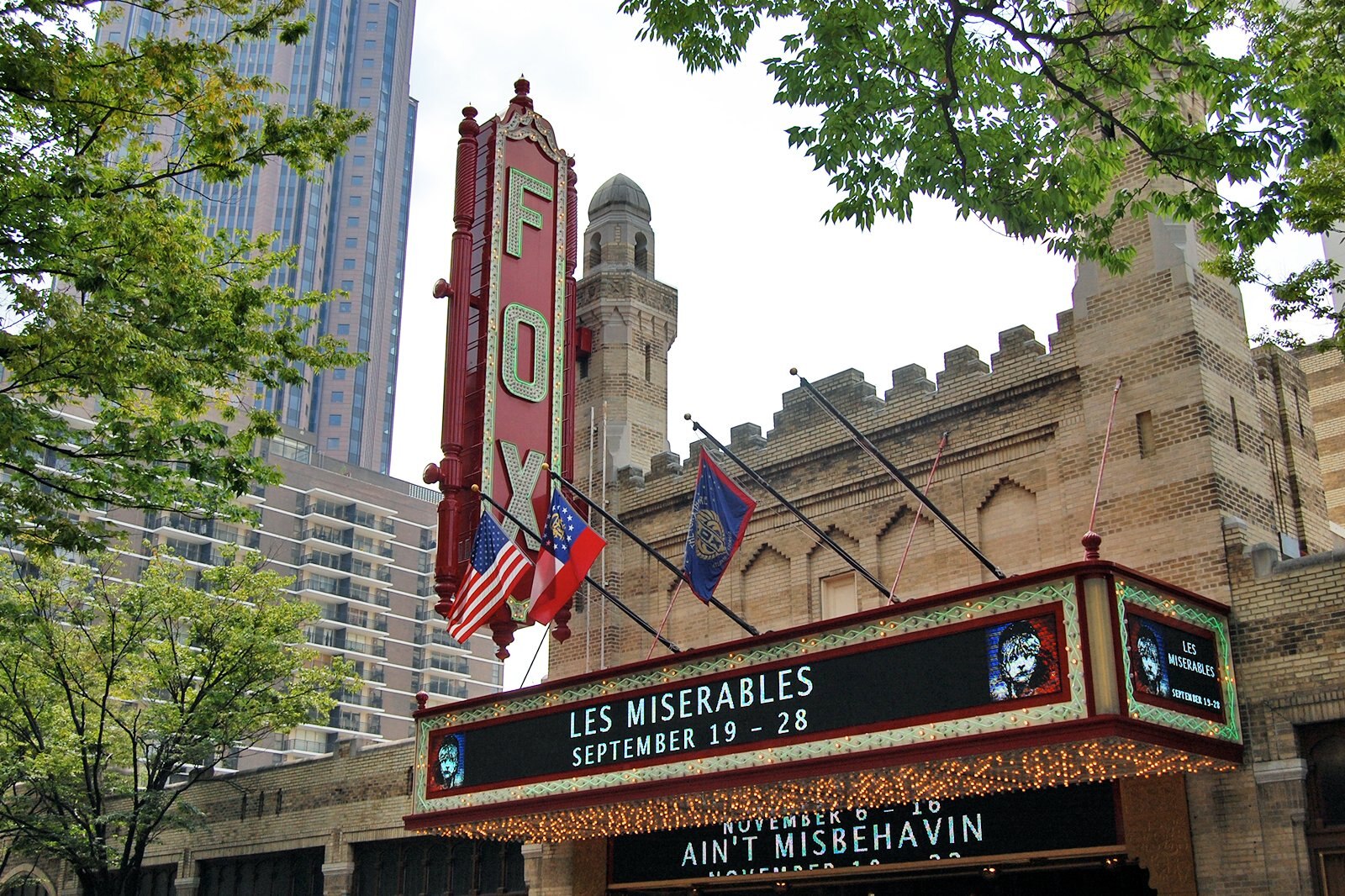 Watch a show at the Fox Theatre
An Atlanta hotspot for concerts and Broadway shows
This classic theatre offers a regular show schedule that comprises dance performances, symphony orchestras, comedic acts, and various Broadway musicals. Opened in 1929 as a movie theatre, Fox Theatre retains much of its past glory with elegant carpeted interiors and seats in detailed woodcarving that are arranged across five levels that offer different viewing angles to the stage. Some romantic dance shows retell movie classics onstage such as Dirty Dancing (1987), which is great for date nights out.
Location: 660 W Peachtree St NW, Atlanta, GA 30308, USA
Open: Most shows start at around 8pm
Phone: +1 404 881 2100
photo by arianravan (CC BY 2.0) modified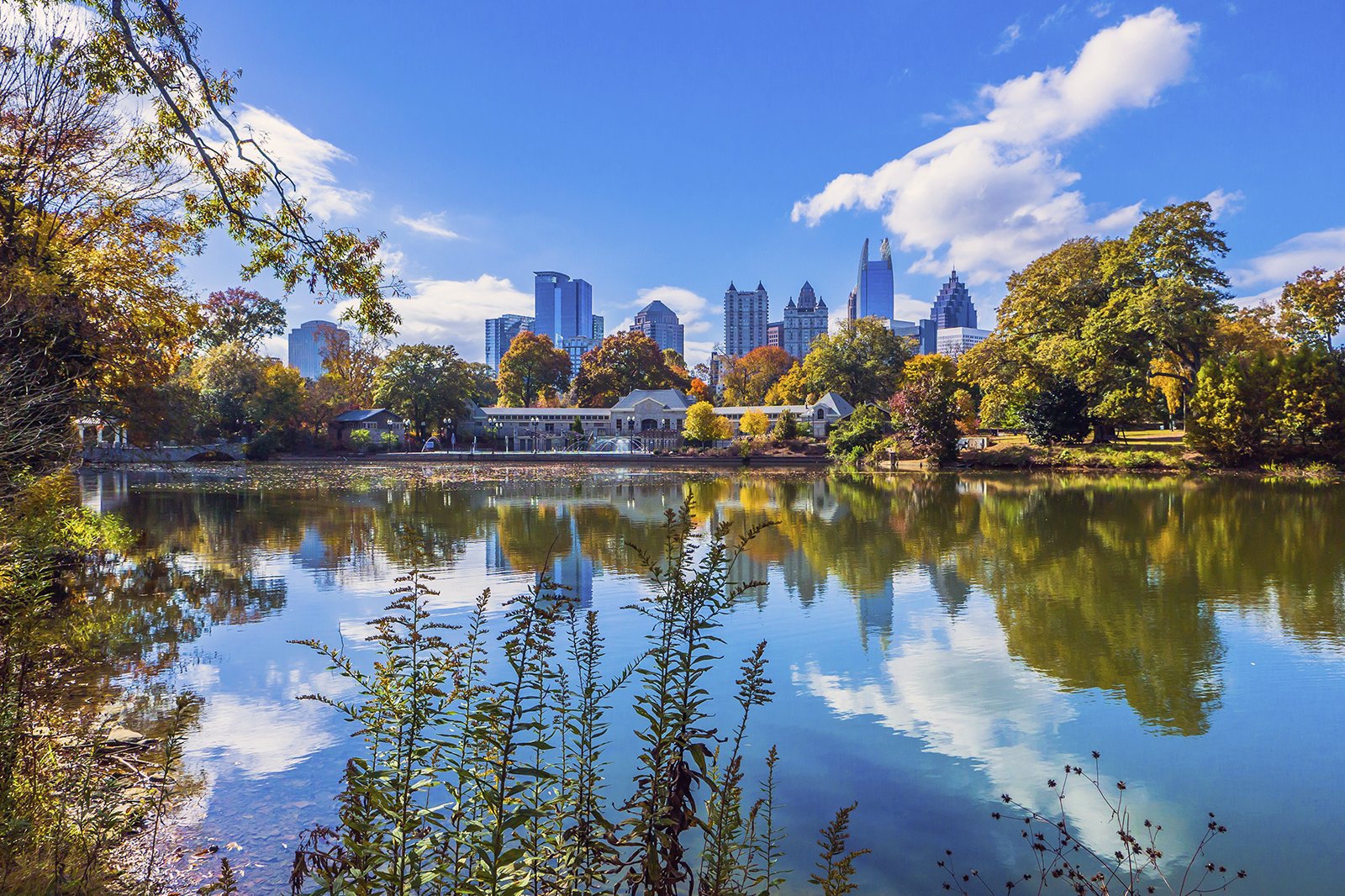 Go on a picnic at Piedmont Park
Escape into one of Atlanta's green oases
Enjoy the quiet and tranquil offerings at Atlanta's spacious park that's right in the heart of the city. There's plenty of recreational options to enjoy here as a couple, such as cycling down dedicated lanes that lead you through the lush gardens and picnic grounds. Piedmont Park covers almost 180 acres, and you can choose your own favourite spot by the serene Lake Clara Meer on the park's southern end. The meadow here puts the skyscraper outline of Downtown Atlanta as your picnic backdrop.
Location: 400 Park Dr NE, Atlanta, GA 30306, USA
Open: Daily from 6am to 11pm
Phone: +1 404 875 7275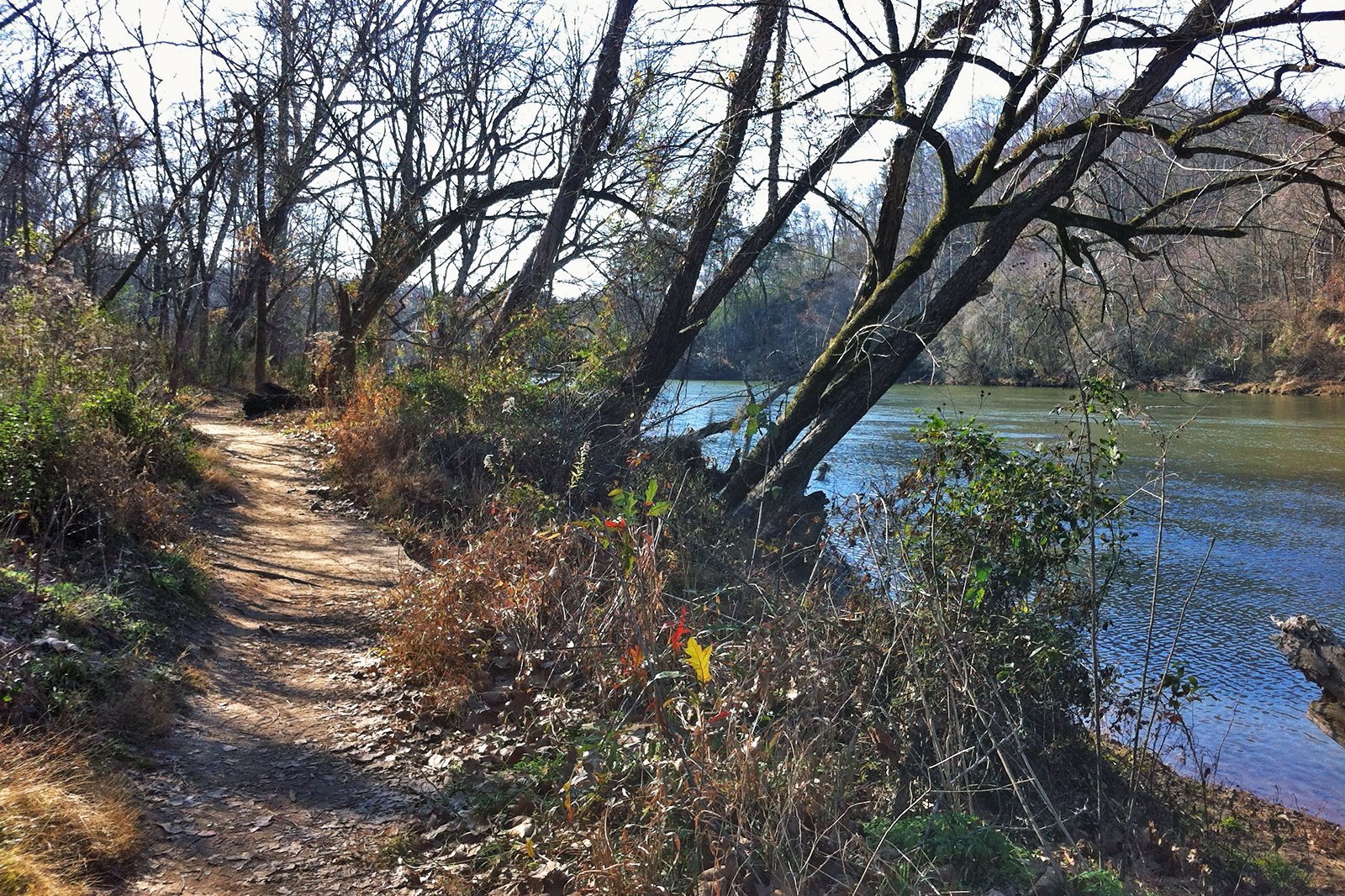 Hike the East Palisades Trail
Great outdoors for nature-lovers
For a date amongst nature, head up to the Chattahoochee Recreational Area in Sandy Springs, around half an hour's drive north of downtown Atlanta. The recreational area features a few hiking trails that allow you to take in the natural beauty of the great outdoors, and well away from any busy city scenes. Among the most popular is the East Palisades Trail, which meanders along the Chattahoochee riverbanks with lofty bluffs and a bamboo forest – great for quiet moments with beautiful views.
Location: 1385 Indian Trail NW, Atlanta, GA 30327, USA
Open: Daily from 5.30am to 9pm
photo by Mikel Manitius (CC BY 2.0) modified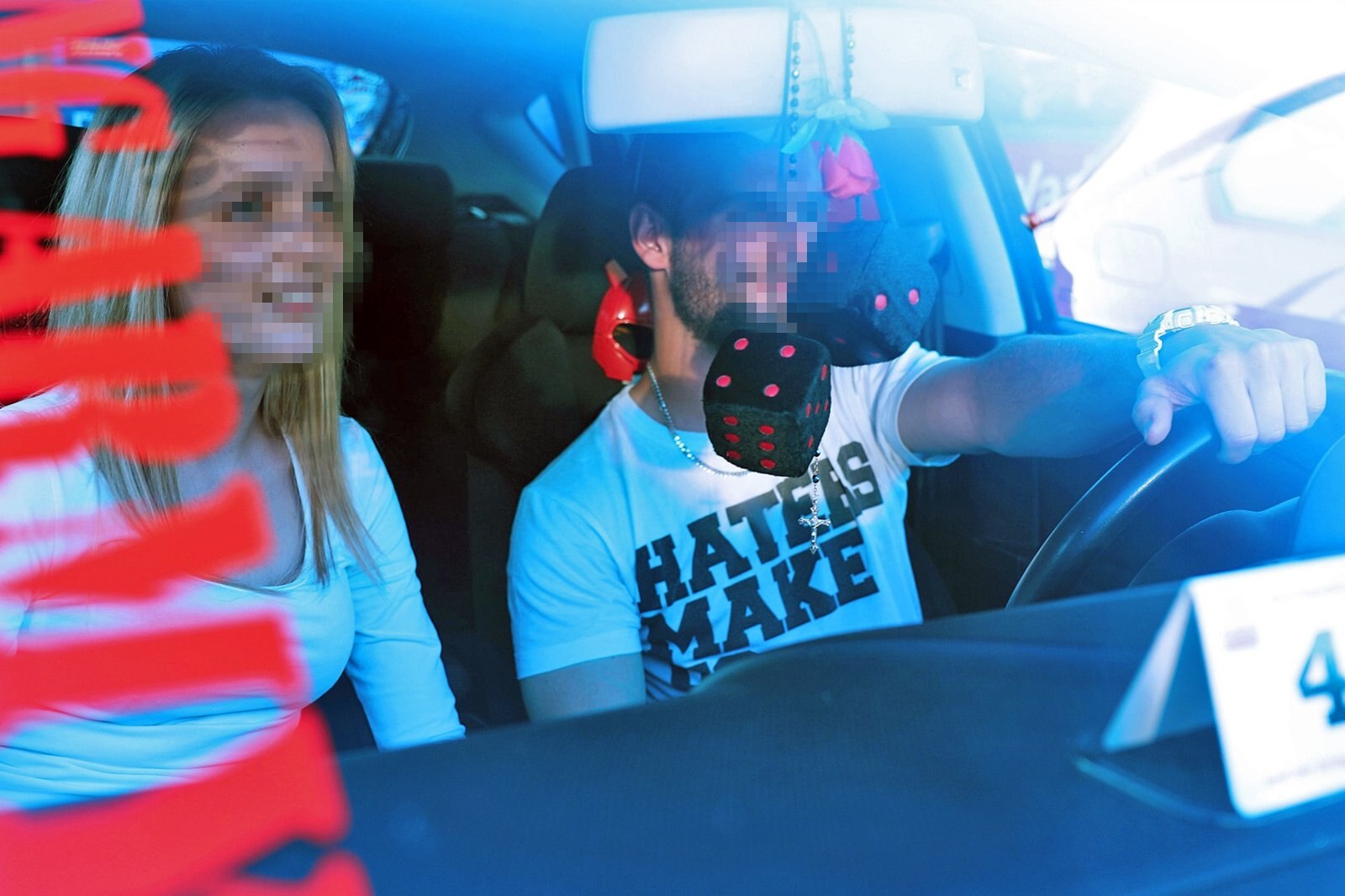 See movies at Starlight Six Drive-In
Just like in the movies...
Atlanta's own last-standing drive-in theatre is the Starlight Six on Moreland Ave, just a few minutes' drive southeast from downtown Atlanta. After turning in from the main street, you simply park and turn off your headlights, tune the movie into your car radio, sit back and enjoy the movie playing on the huge screen. There are popcorn stands that also sell candy and sodas, but you can usually bring your own snacks (alcoholic drinks are prohibited). Tickets are around $9 for adults.
Location: 2000 Moreland Ave SE, Atlanta, GA 30316, USA
Open: Daily, most movies start at around 9pm
Phone: +1 404-627-3641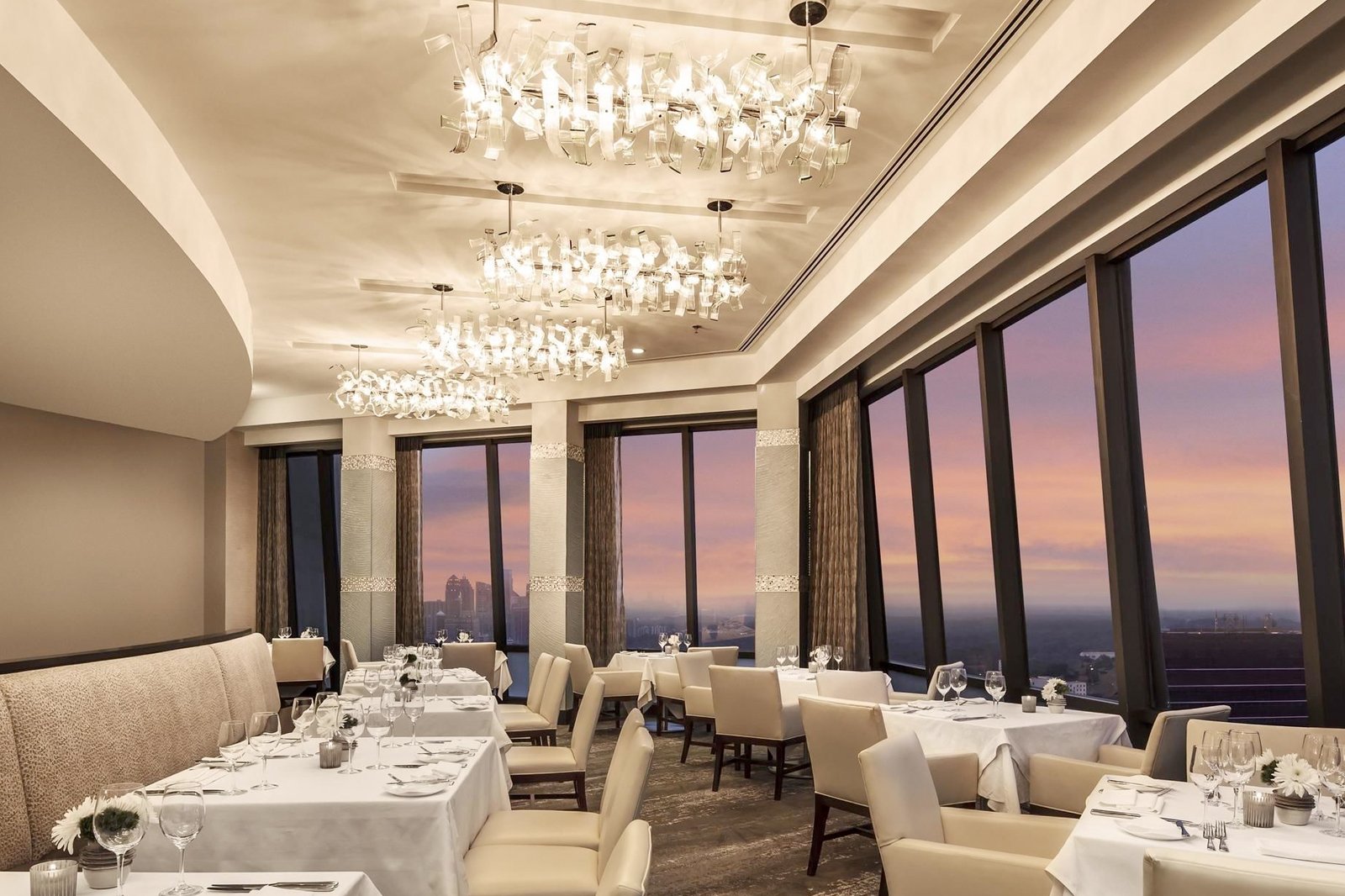 Have dinner at Nikolai's Roof
Fine top-floor dining with Atlanta's skyline
For luxurious dinners, head up to the top floor of the Hilton Atlanta. Nikolai's Roof is an award-winning restaurant that serves up masterfully crafted modern American cuisine with nods to its French-Russian influences, all with stunning views of the Atlanta skyline. The hip spot also features a lounge area serving house-infused speciality flavoured vodkas and crafted Russian cocktails, ideal for a romantic prelude to your candlelit dinner. It's a great celebratory spot for either a date, an anniversary, or even a proposal.
Location: Hilton Atlanta, 255 Courtland St NE, Atlanta, GA 30303, USA
Open: Monday – Saturday from 5.30pm to 10pm
Phone: +1 404-221-6362