10 Best Things to Do for Couples in Chicago
Chicago's Most Romantic Places
Chicago is one of the most romantic cities in the American Midwest. This owes to its great combination of neatly planned urban landscapes and a host of leisure options. There are the beautiful parks that line the shores of Lake Michigan, as well as a collection of activities in the city which can bring couples and honeymooners closer.
As a couple, you can enjoy Chicago's most romantic places along the lake, and in it, in many ways – be it on a bike for 2 or setting sail and indulging in a romantic dinner cruise. The Centennial Wheel dominates the Chicago skyline and can serve up intimate moments with unforgettable views. For even better views, a helicopter ride takes some beating. Here, you'll find more of the best things to do for couples in Chicago.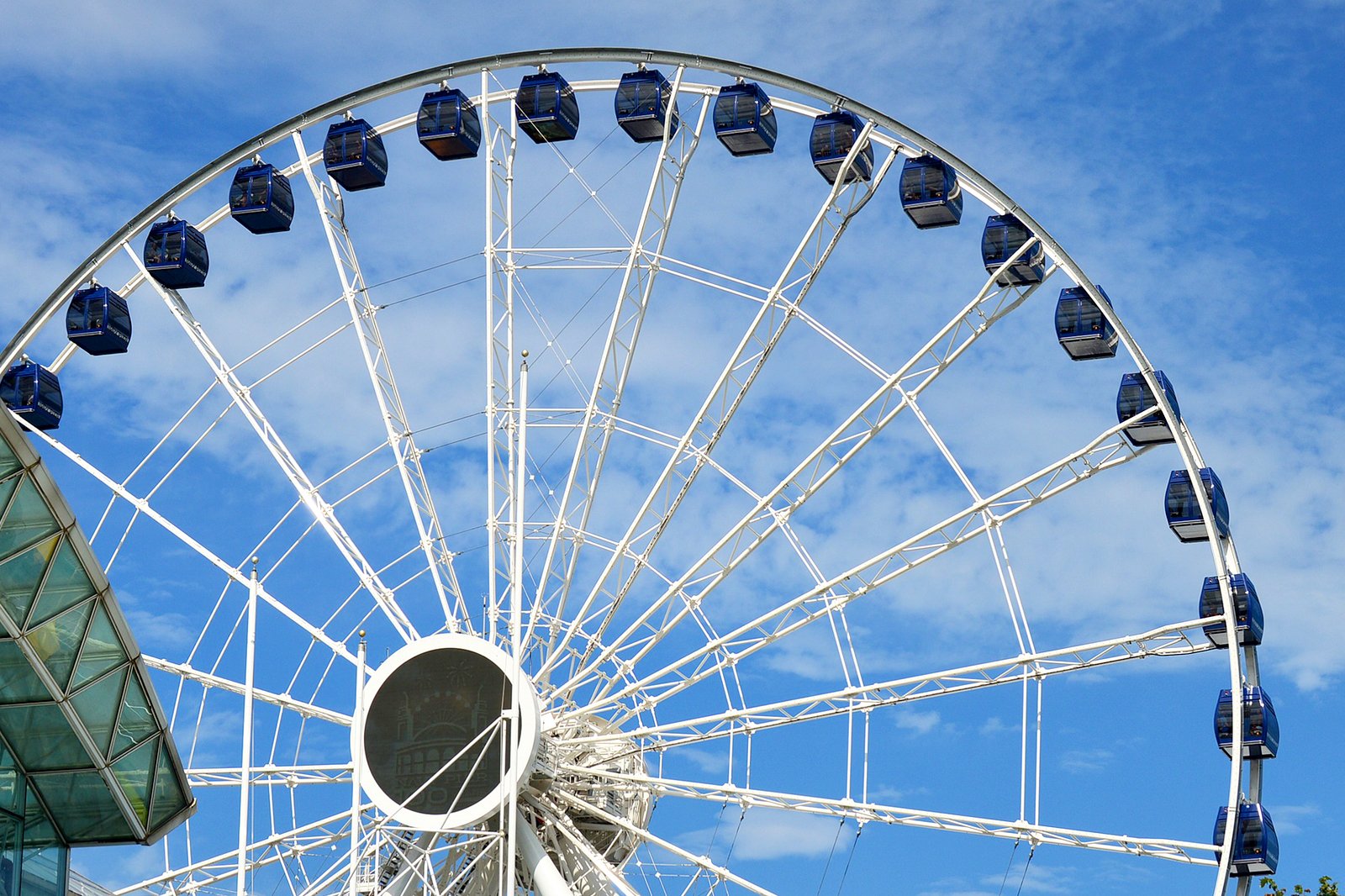 Ride a glass-bottom gondola on the Centennial Wheel
Chicago's iconic Ferris wheel over Lake Michigan
The Navy Pier is filled with dining and entertainment for all. However, as a couple you can escape on the iconic Centennial Wheel, which rises in the pier's centre, overlooking Lake Michigan. The Ferris wheel offers a wonderful private experience for around $125. This lets you ride in a VIP gondola that's specially fitted with plush seating and has a glass floor so that you can huddle together and enjoy the thrilling views. In the summer, fireworks synced to music add to the magic on Wednesdays and Saturdays.
Location: Navy Pier, 600 E Grand Ave, Chicago, IL 60611, USA
Open: Daily from 10am to 8pm
Phone: +1 800-595-7437
Couples
Families
Photo
Luxury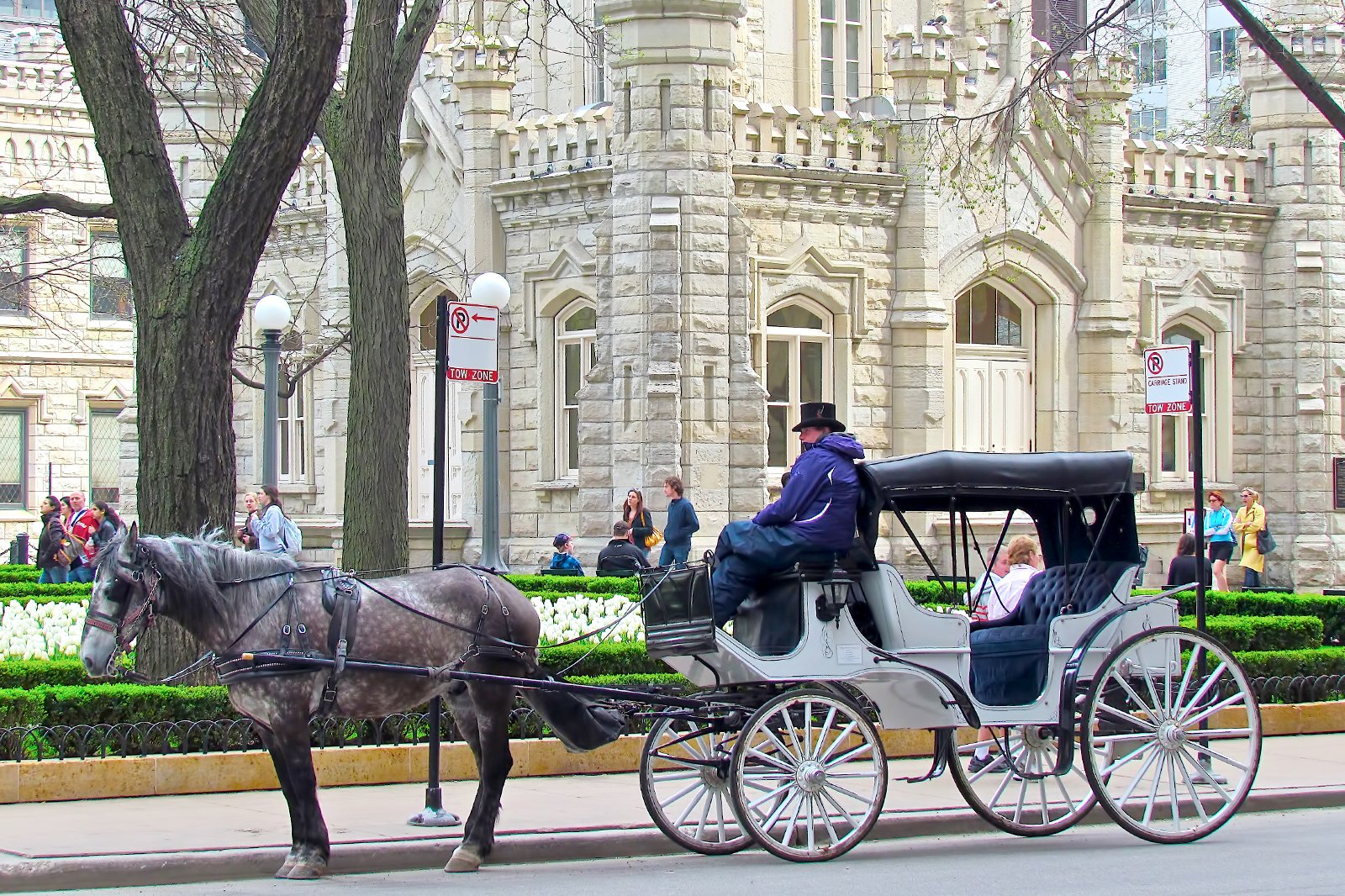 Tour Michigan Avenue by horse and carriage
A living part of Chicago's heritage
Big and tall Amish workhorses meet big city life in Chicago. They provide memorable carriage tours through the city. A few operators serve Michigan Avenue. For the determined, it can be a most unforgettable way to pop the question. For any couple, it's a great way to sightsee along the northern shopping section of the Magnificent Mile. Carriage rides at night can be charming, with the pretty shops and small churches along the way. Be sure to make use of the single blanket, for both of you to cuddle up under through the Windy City.
photo by Nanamac47 (CC BY-SA 3.0) modified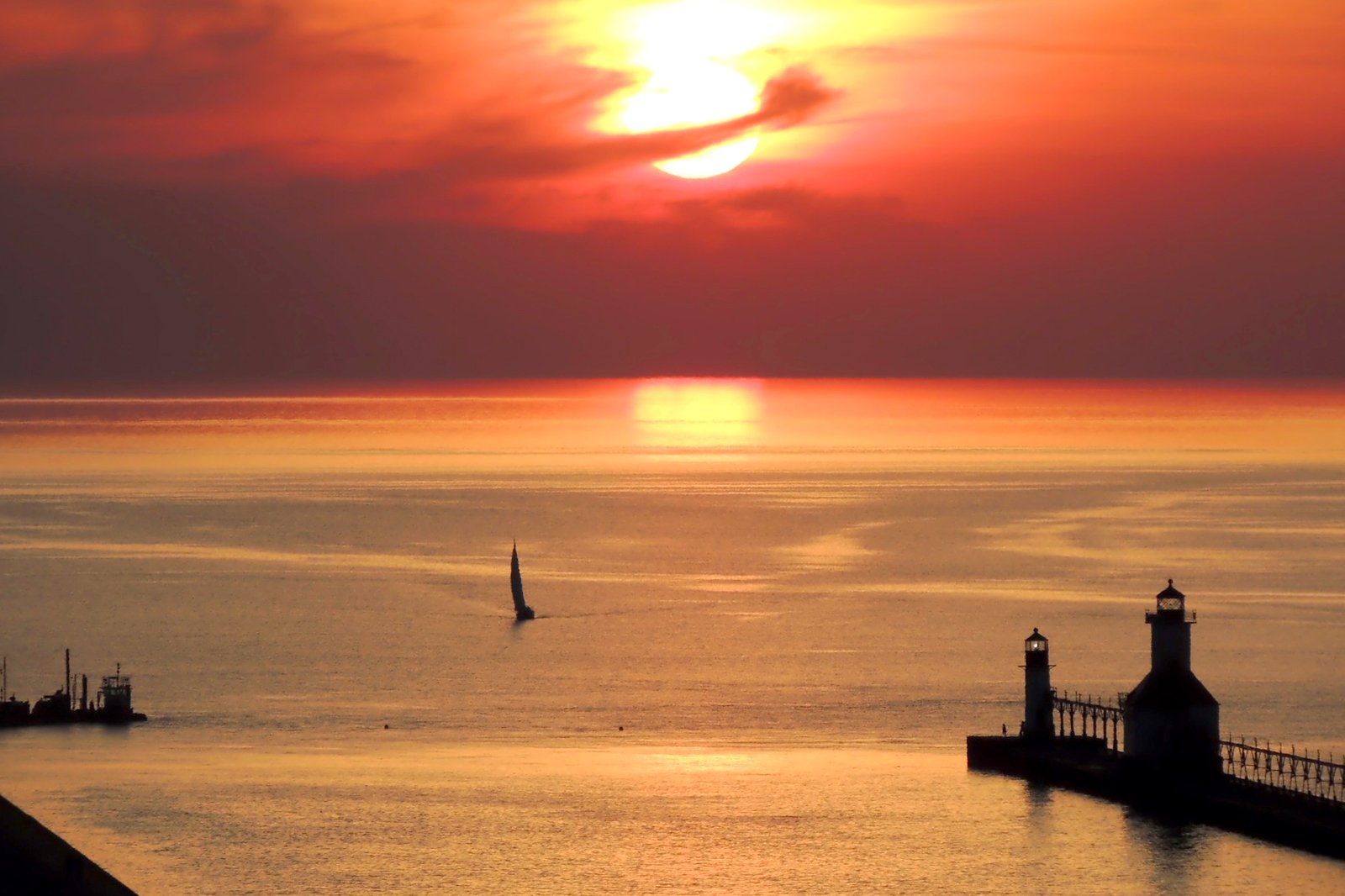 Set sail across Lake Michigan
Beautiful yachts and topsail schooners for romantic outings
As one of the Great Lakes, Lake Michigan is the playground for several majestic yacht and tall ship cruises. Setting sail on the calm waters of the lake can be one of the most surreal experiences for romantics in Chicago. Among the prominent ships are the 114-foot Manitou and the 148-foot tall ship Windy of Chicago, both of which sail the lake by day and in the evenings from Chicago's Navy Pier. These sailing trips let you take in Chicago's famous skylines and explore the city's architectural wonders from the lakefront.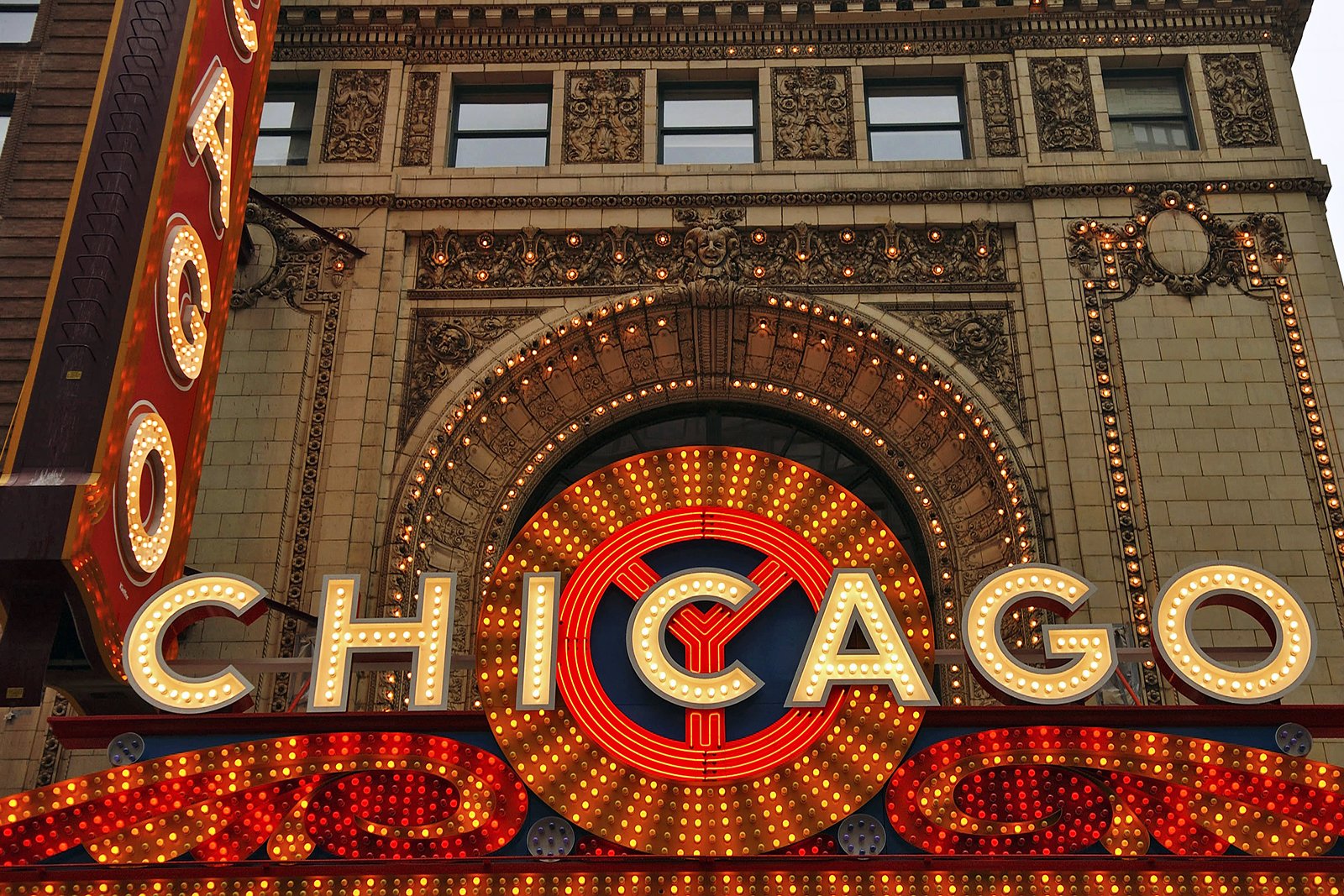 Watch a Broadway show at Chicago Theatre
Historical and theatrical evening out in Chicago
This high-rise Chicago landmark is one of the city's iconic cultural beacons. Boasting French Baroque architecture and stretching up 7 storeys tall, it captures all the splendour of a trip to the theatre in the early 20th century. You can enjoy a show together here while admiring the magnificent interiors. Or, on separate theatre tours, you can stand in the lobby, look up and admire the crystal chandeliers and gilded décor of the grand space that's inspired by the Royal Chapel at the Palace of Versailles near Paris, France.
Location: 175 N State St, Chicago, IL 60601, USA
Open: Most evening shows are from 7pm
Phone: +1 312-462-6300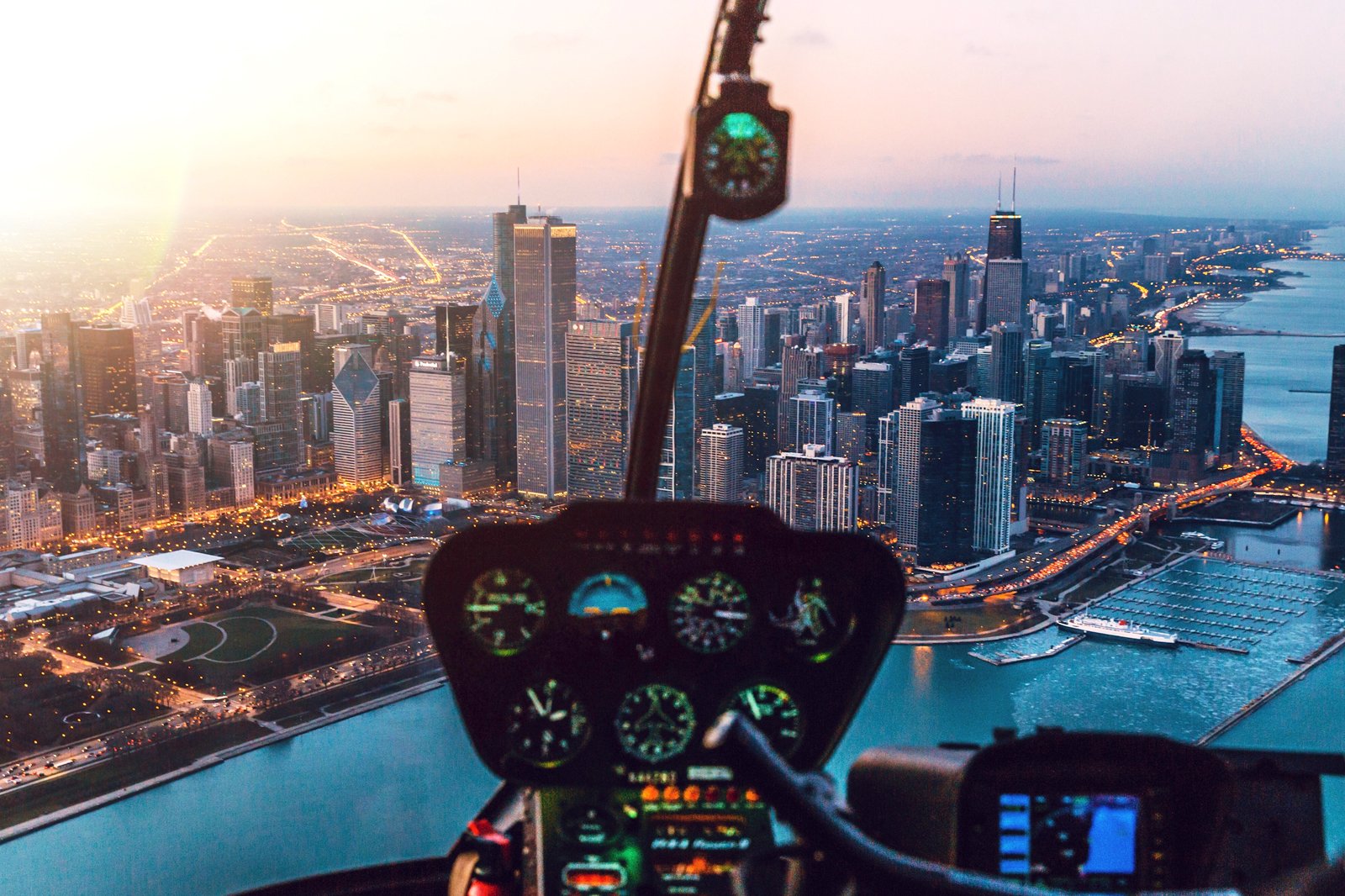 Tour Chicago by helicopter
Soar over the city in style
The Chicago Helicopter Experience lets you go on a once-in-a-lifetime tour, with unparalleled views above the Windy City and its spectacular lakefront. Daytime tours enable you to take flight and come to eye-level with Chicago's iconic skyscrapers. Most tours are guided, with the pilot narrating as you fly over the city's most iconic landmarks. They'll show you the best photo opportunities around the town, with a few bits of its rich history occasionally thrown in. Night flights are also available, showing you glittering skyline, lit with millions of city lights.
Location: 2420 S Halsted St, Chicago, IL 60608, USA
Open: Daily from 9am to 10pm
Phone: +1 312-967-8687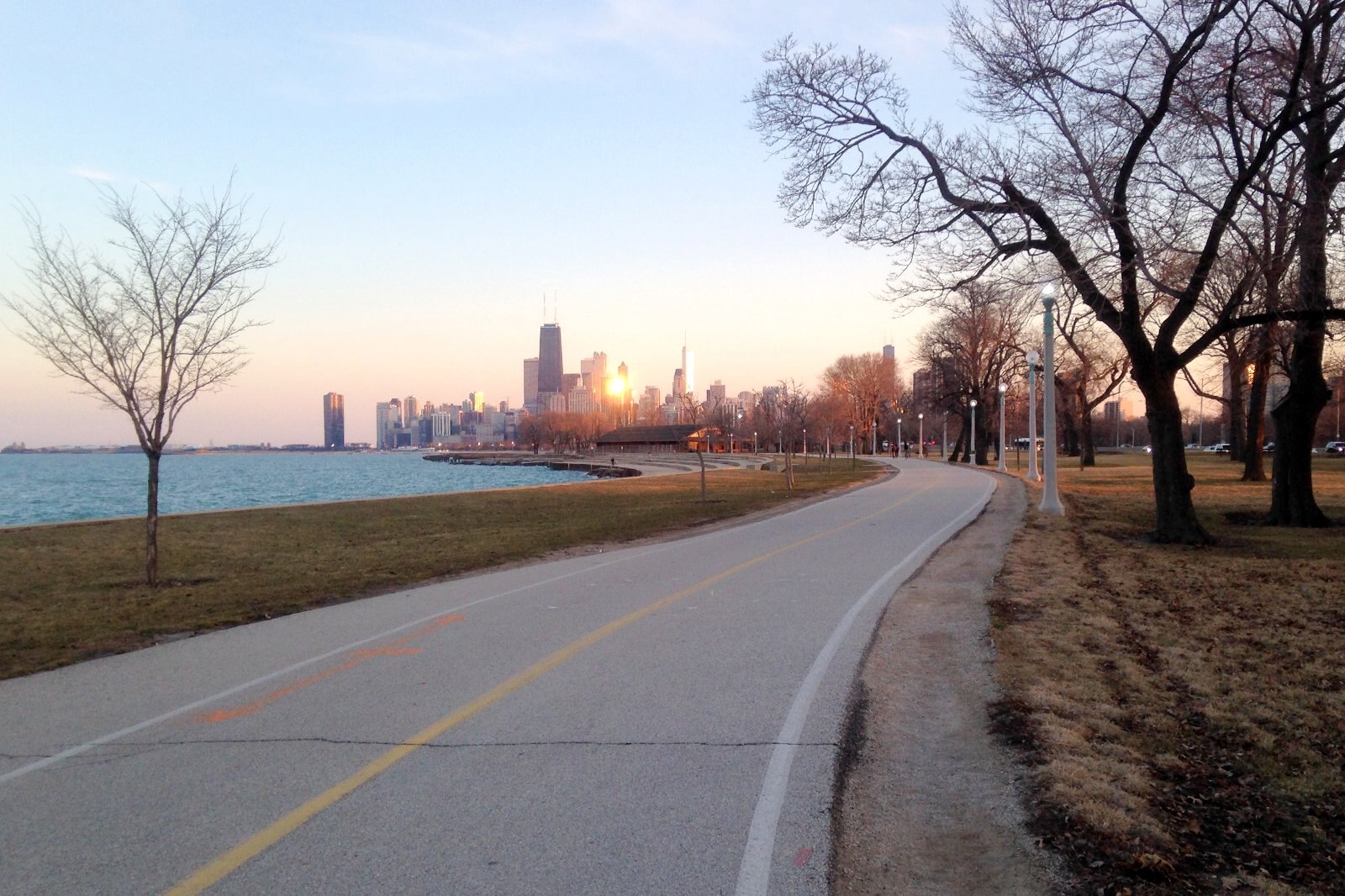 Tandem bike along the Chicago lakefront trail
Lush and scenic flat route along 20 miles
Chicago is easily one of the best cities in the Midwest for cycling, thanks to its great collection of park trails and scenic flat routes that interconnect its neighbourhoods. An all-time favourite is the Chicago lakefront trail, which covers 20 miles along the western shore of Lake Michigan. For couples, tandem biking can be a fun and intimate way to enjoying Chicago's most beautiful outdoors. There are numerous bike rental companies providing tandem bikes, mostly with free locks, helmets, and even maps to help you navigate.
Location: Lakefront Trail, Chicago, IL 60608, USA
Couples
Families
Photo
Budget
photo by edward stojakovic (CC BY 2.0) modified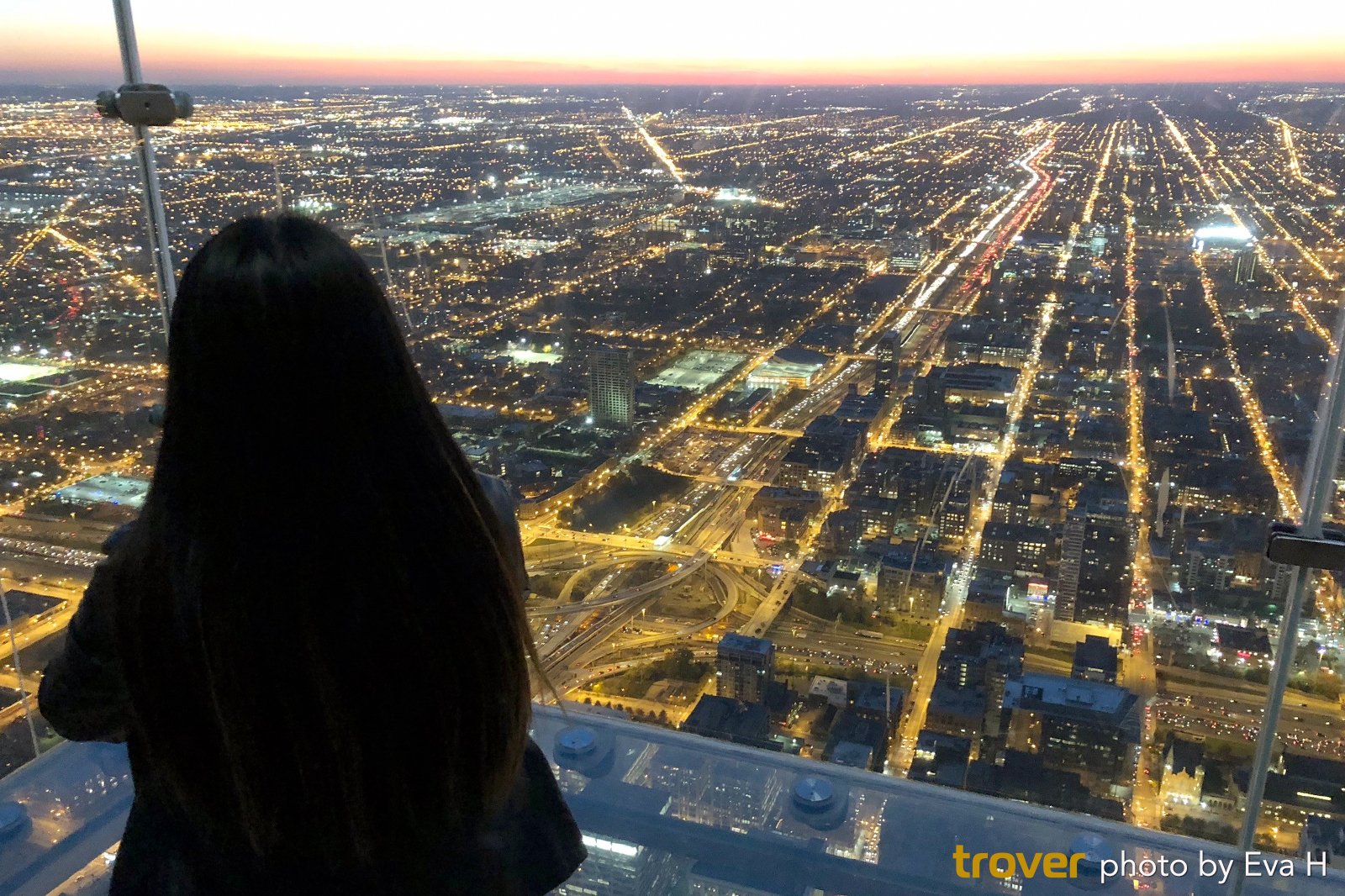 Check out Chicago's observation decks
Huddle for an adrenaline rush on a ledge
Take your significant other for thrilling sensations from some of the world's tallest skyscrapers. There's the SkyDeck Ledge at the Willis Tower on South Wacker Drive. On its 103rd-floor edge, you can step into glass boxes which extend out, with your feet seemingly hovering over at 1,300 feet above the ground. Another observation deck, 360 Chicago, offers a similar sensation from the 94th-floor observatory of the John Hancock Building. Its lookout has a tilting glass enclosure that often has couples clinging to each other for dear life.
Location: 233 S Wacker Dr, Chicago, IL 60606, USA
Open: Daily from 9am to 10pm
Phone: +1 312 875 9696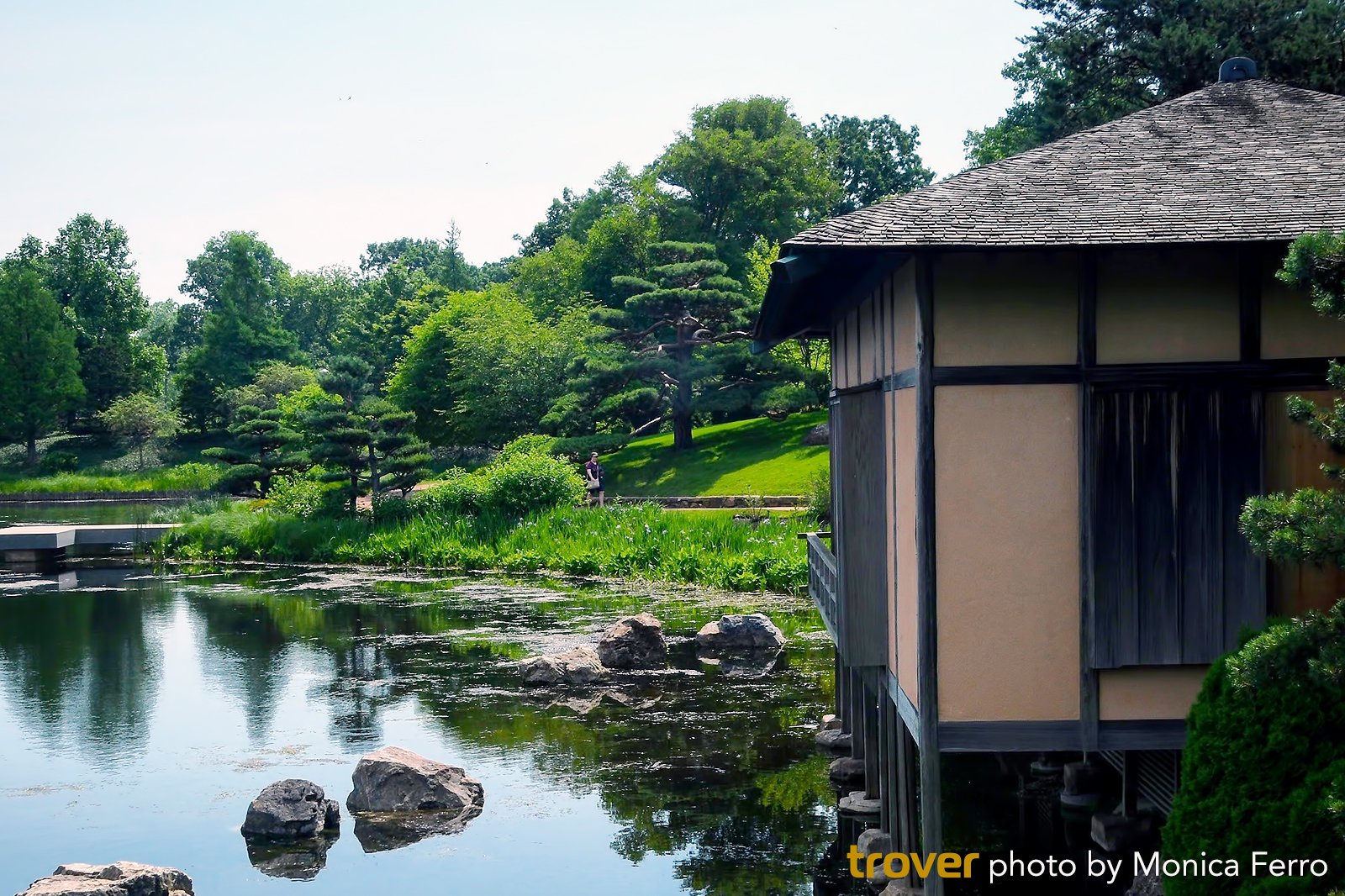 Stroll through Chicago Botanic Garden
Many different gardens to explore in a single visit
You can find this popular spot in Chicago's rich collection of beautiful green oases in Glencoe, around a half-hour's drive north from The Loop. The botanic garden spans over 380 acres, which are filled with 25 display gardens and 4 natural habitats. Among the favourites are the aquatic garden, the bonsai gallery, the Regenstein fruit and vegetable garden, the beautiful and Zen-like Elizabeth Hubert Malott Japanese Garden, and the Model Railroad Garden that families with kids will love.
Location: 1000 Lake Cook Rd, Glencoe, IL 60022, USA
Open: Daily from 7am to 9pm
Phone: +1 847 835 5440
Enjoy cocktails at Green Mill Jazz Club
Sophisticated cocktail bar with weekly soulful performances
When you're looking for some swanky spot to take that special someone out on a date in Chicago, the Green Mill Jazz Club on Broadway Street takes some beating. The very place that was known as one of the favourite hangouts of Al Capone is now a chosen spot for romantic dinners and relaxing with a selection of delicious signature cocktails accompanied by live jazz. Their weekly performance schedule is quite a full one, and the soulful jamming usually extends well into the wee hours.
Location: 4802 N Broadway St, Chicago, IL 60640, USA
Open: Monday – Friday from 12pm to 4am (Saturdays until 5am), Sundays from 11am to 4am
Phone: +1 773-878-5552
photo by Gene Jackson (CC BY-SA 2.0) modified
Dine on top of a skyscraper
Share a luxurious dinner at Chicago's heights
The skyscraper-filled Windy City has plenty for couples looking for sky-high dining. Among them is the Signature Lounge on the 95th floor of the John Hancock building in Downtown. It offers romantic settings with amazing sunsets, where you can dine and drink to the city's gradually emerging twinkling lights around the stunning Willis Tower. Cite, an upscale American restaurant with French influences, offers sweeping views of the city and Lake Michigan from the top of Lake Point Tower on North Lake Shore Drive.
photo by Adam Jones (CC BY-SA 2.0) modified