8 Things to Do in Chicago in Summer
Summer Vacations in Chicago
A summer vacation in Chicago sizzles with sunny days spent strolling art-filled street fairs, cruises on the lake and alfresco dining under the city lights. Book a summer hotel in Chicago and visit when music fills the air and the sun shines on the Windy City.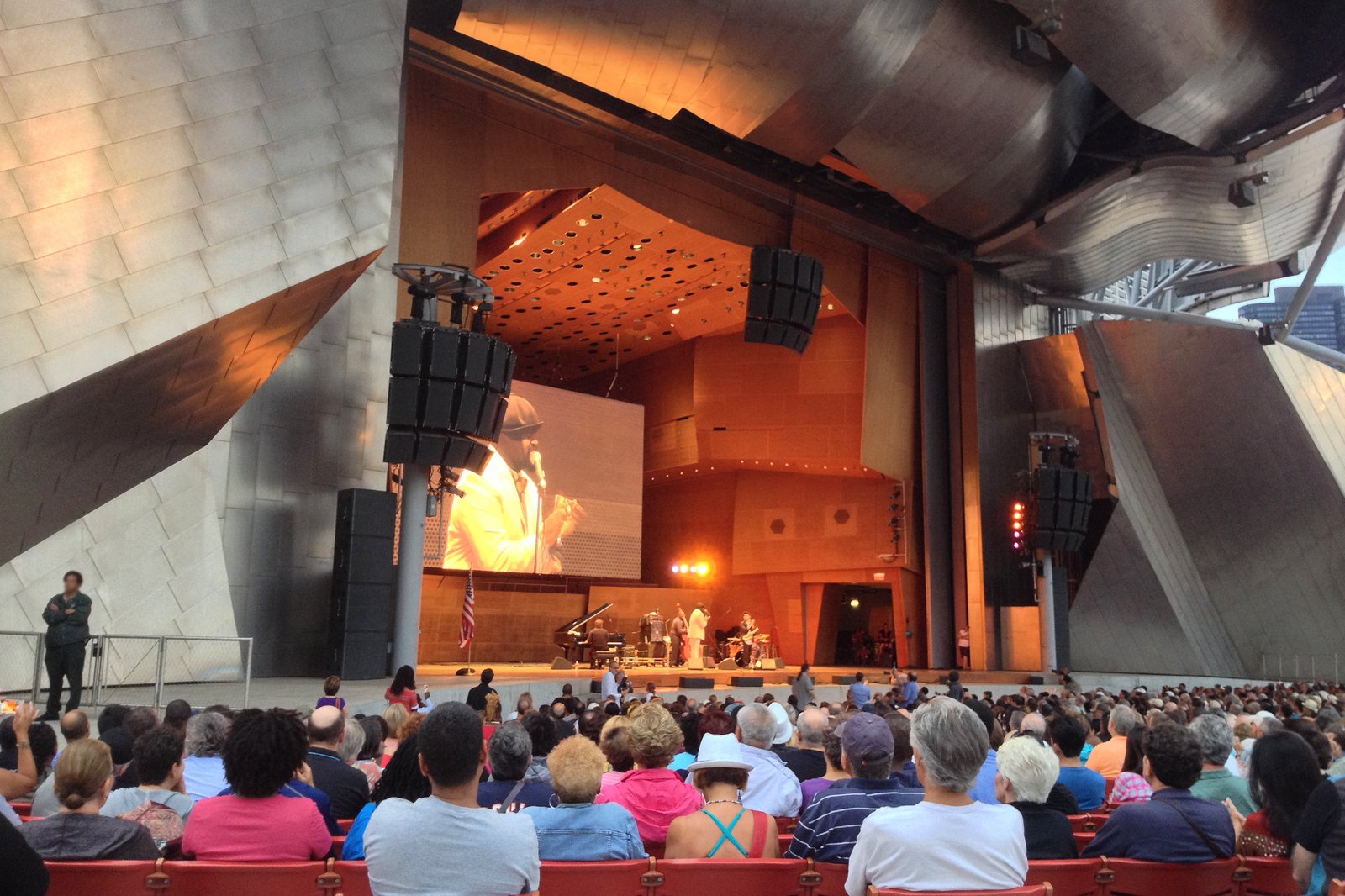 Chicago is awash with music during the summer and fans flock to the green grounds of Grant Park for the city's top 3 festivals. Soak up hot local and national blues acts in late June at the Chicago Blues Festival, the world's largest free blues festival. Or relish in the joyful sounds at the Chicago Gospel Fest, held in early June. The Chicago Jazz Festival closes the summer with 4 days of top jazz players from around the world.
photo by Zepfanman.com (CC BY 2.0) modified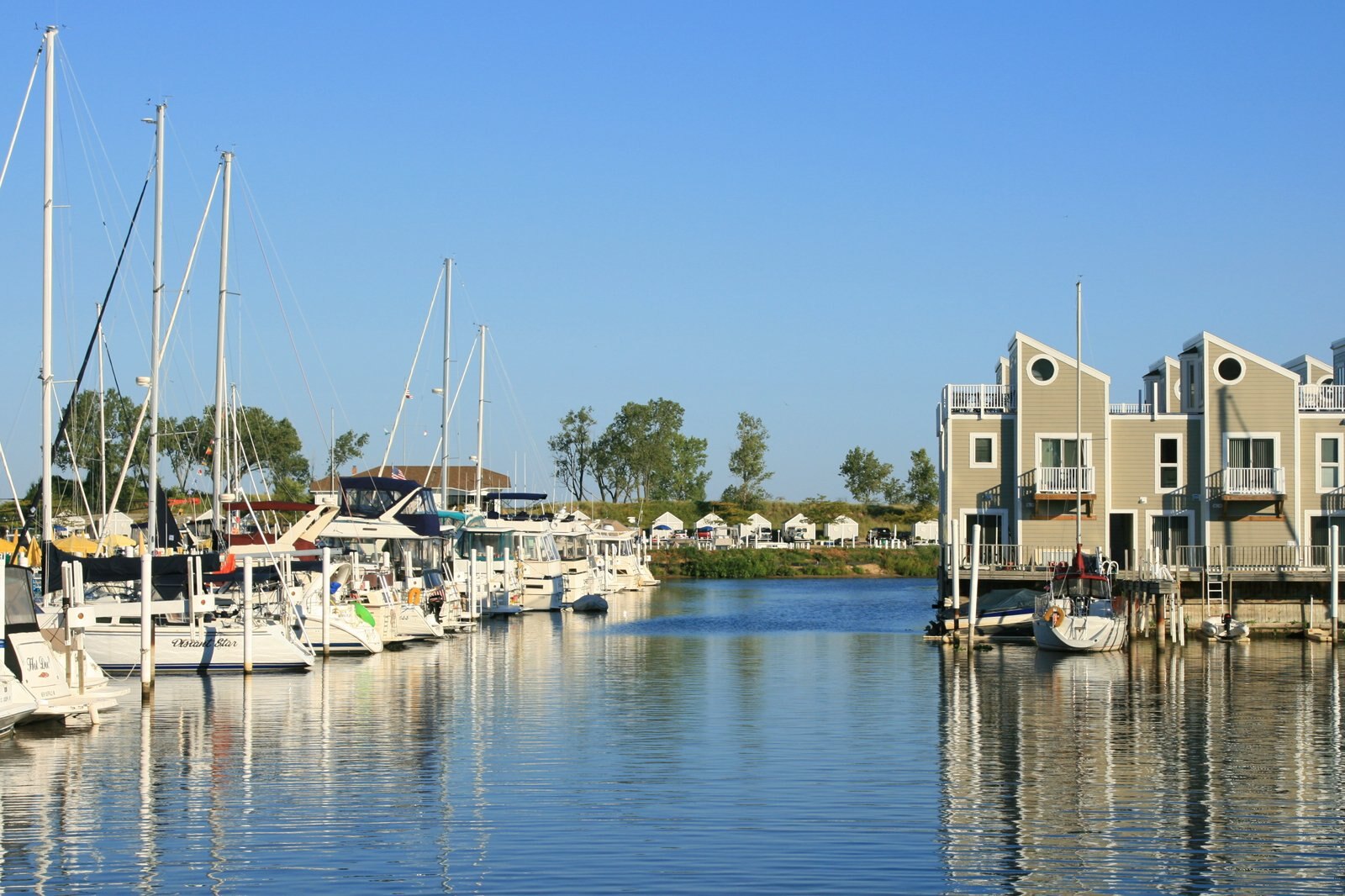 The majestic Chicago River winds its way past some of the city's most stunning buildings, river walks and restaurants. A sightseeing cruise gives you a close-up view of it all. From Navy Pier, take a sunset cruise out onto the blue waters of Lake Michigan and watch the skyscraper-filled skyline silhouette against an orange-hued backdrop. Alternatively, rent a boat or canoe and enjoy the freedom of rowing out yourself.
3
Shopping the 'Mag Mile' malls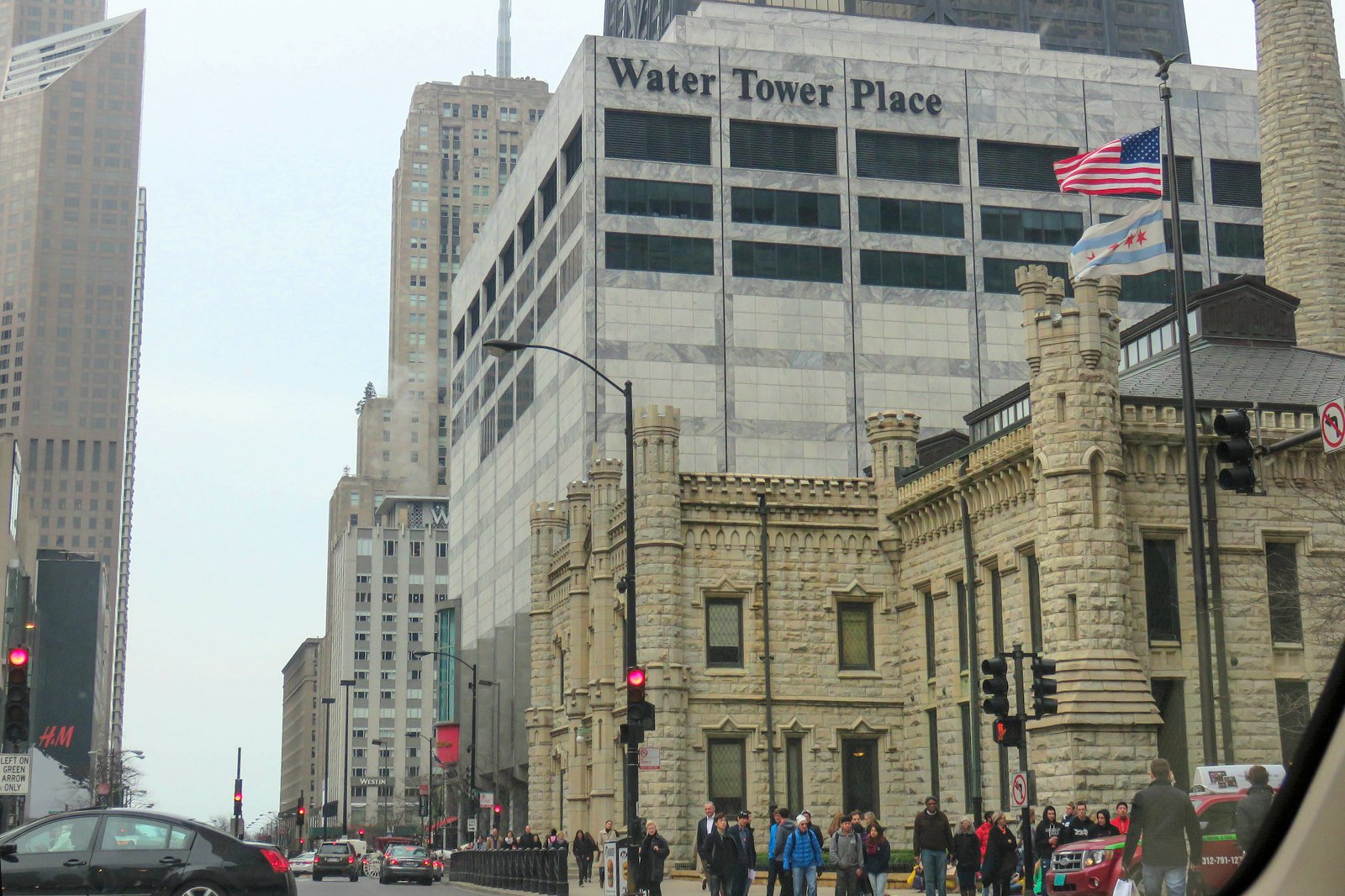 You can shop in air-conditioned comfort in one of the lavish malls on Michigan Avenue. 900 North Michigan not only houses a dazzling list of couture shops like Gucci and Coach but also entertains shoppers with live piano performances. At Water Tower Place on the Near North Side, branches of Macy's and Lord & Taylor are home to 7 floors of boutiques. A few blocks away, The Shops at North Bridge give space to chains like Sephora, Ann Taylor Loft and LEGO.
photo by synspectrum (CC BY 2.0) modified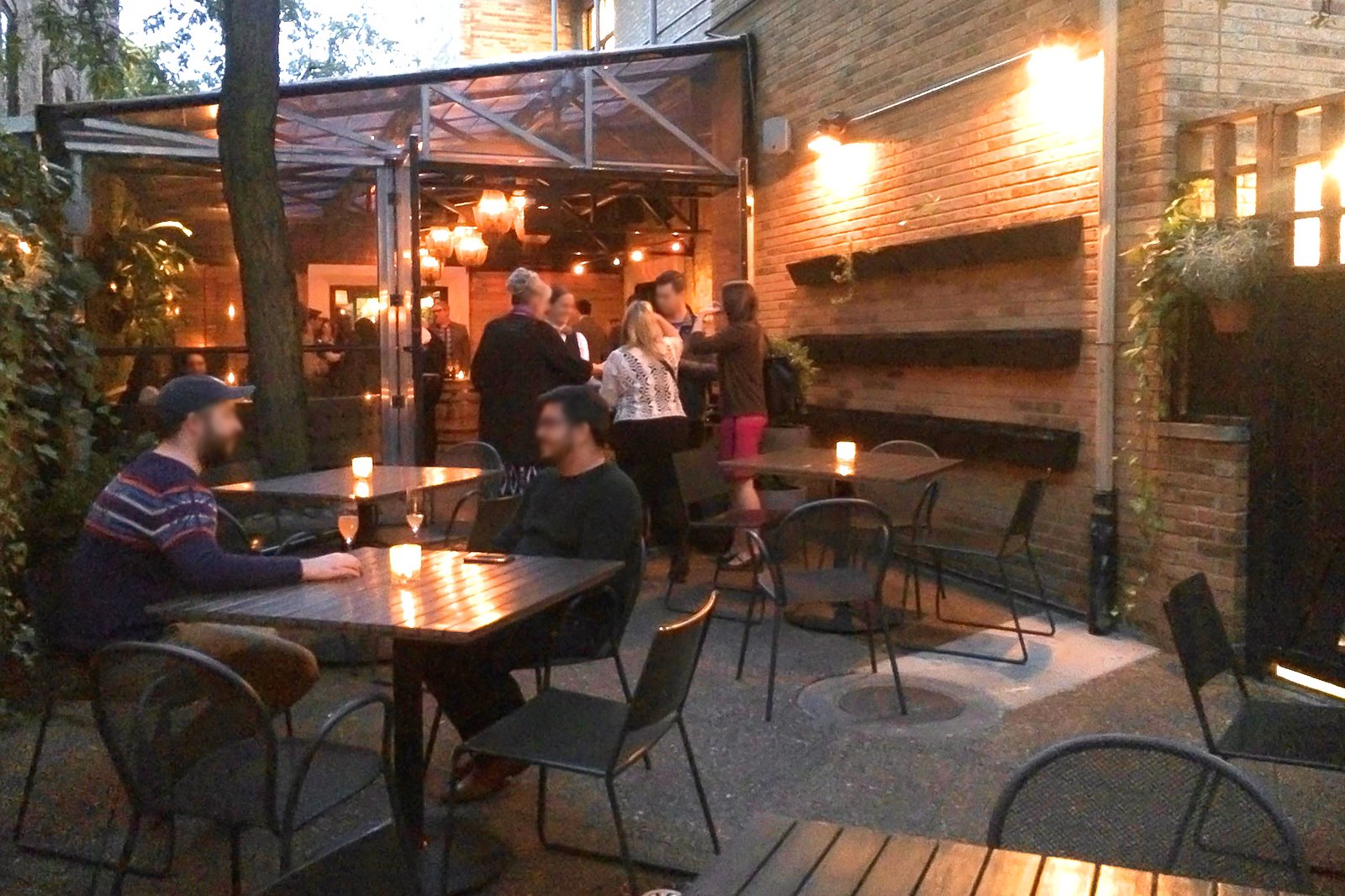 After a busy day of shopping and sightseeing, relax on a patio or in a garden to drink and dine under a sunset sky. Splurge on a romantic dinner on the swanky patio at Boka, or dig into steak frites in the garden at Le Creperie. You can stop for a late afternoon drink and a riverside view at Flatwater, or people-watch at one of the many sidewalk cafes on Rush Street.
photo by Lou Stejskal (CC BY 2.0) modified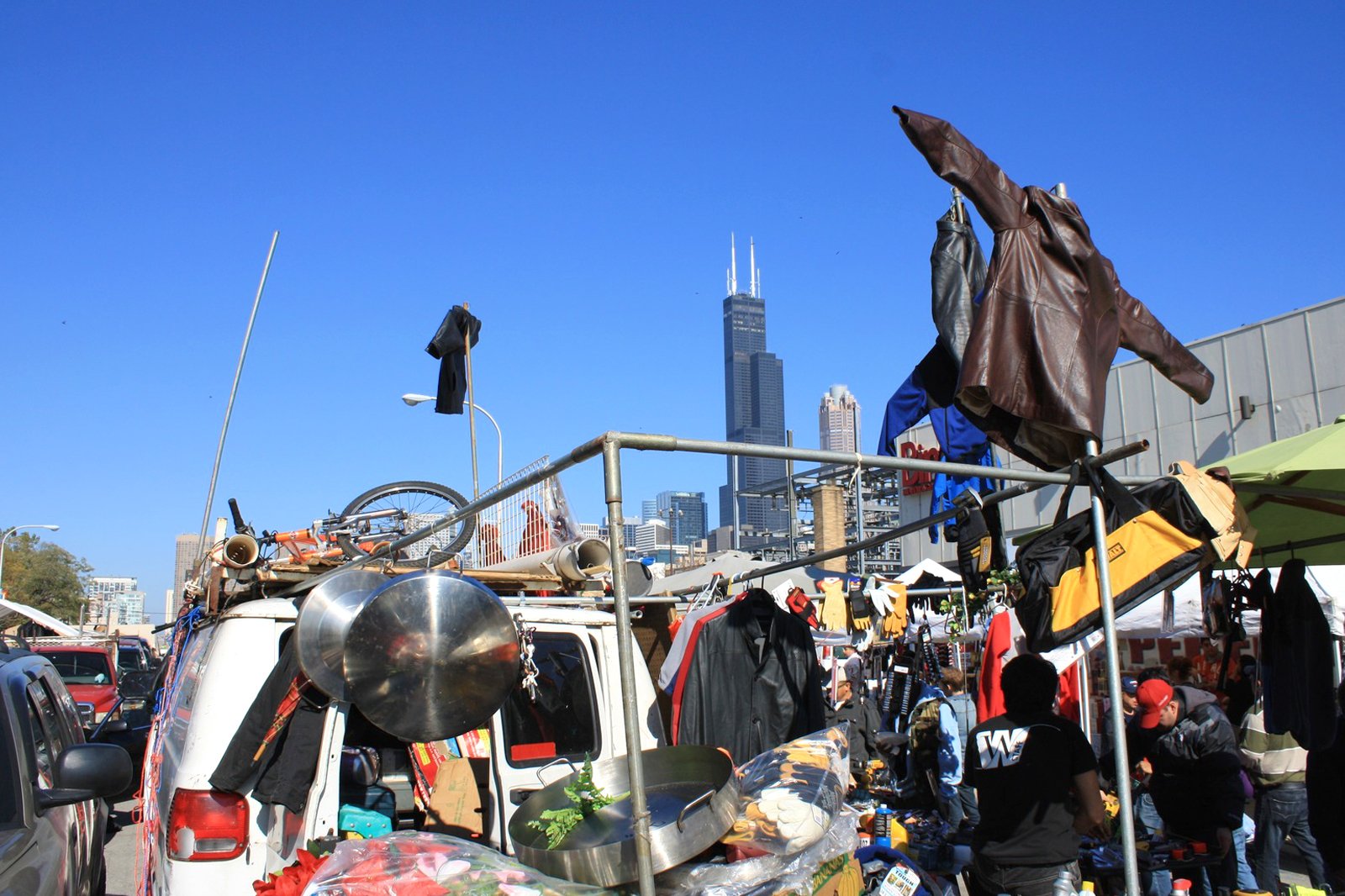 Street fairs happen every week in summer. Local artists sell their work while restaurants serve up food and live music entertains the crowds. Lincoln and Belmont Avenues host many colourful fairs, but 2 really stand out. Halsted Market Days offers block after block of vendors as well as some wacky entertainment, and Taste of Randolph showcases dishes from many of the fine nearby restaurants.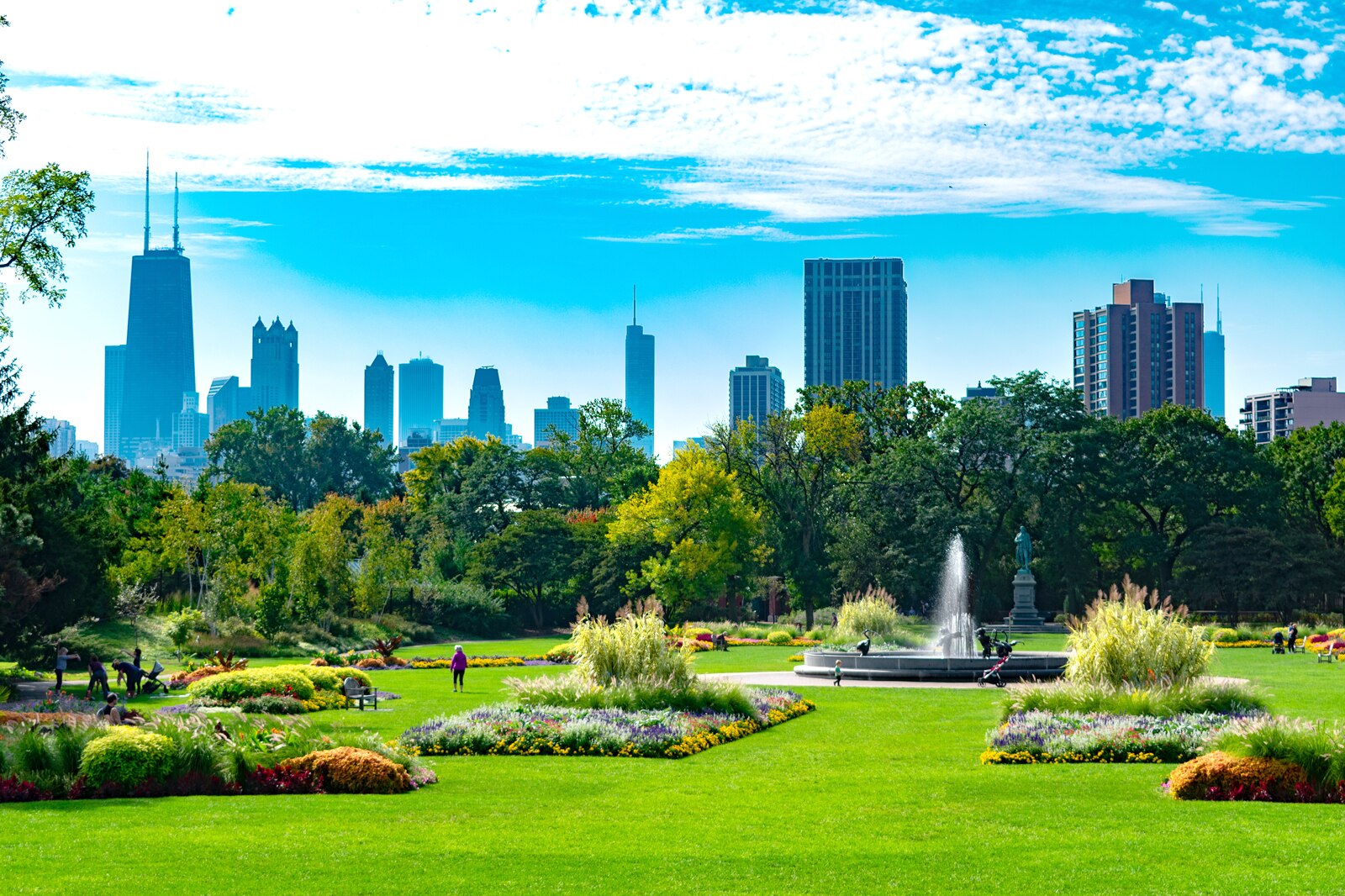 Couples
Families
Photo
Budget
Lincoln Park provides a serene yet playful haven of lush, expansive greenery, tranquil ponds and lakefront paths. Sunbathers soak up the rays at North Avenue Beach, while history buffs reflect on displays inside the Chicago History Museum. Rare lowland gorillas at the Lincoln Park Zoo draw kids of all ages. Go on Wednesday or Saturday morning for the Green City Market and fill a picnic basket with sandwiches, crepes and fresh fruits.
7
Explore Bucktown and Wicker Park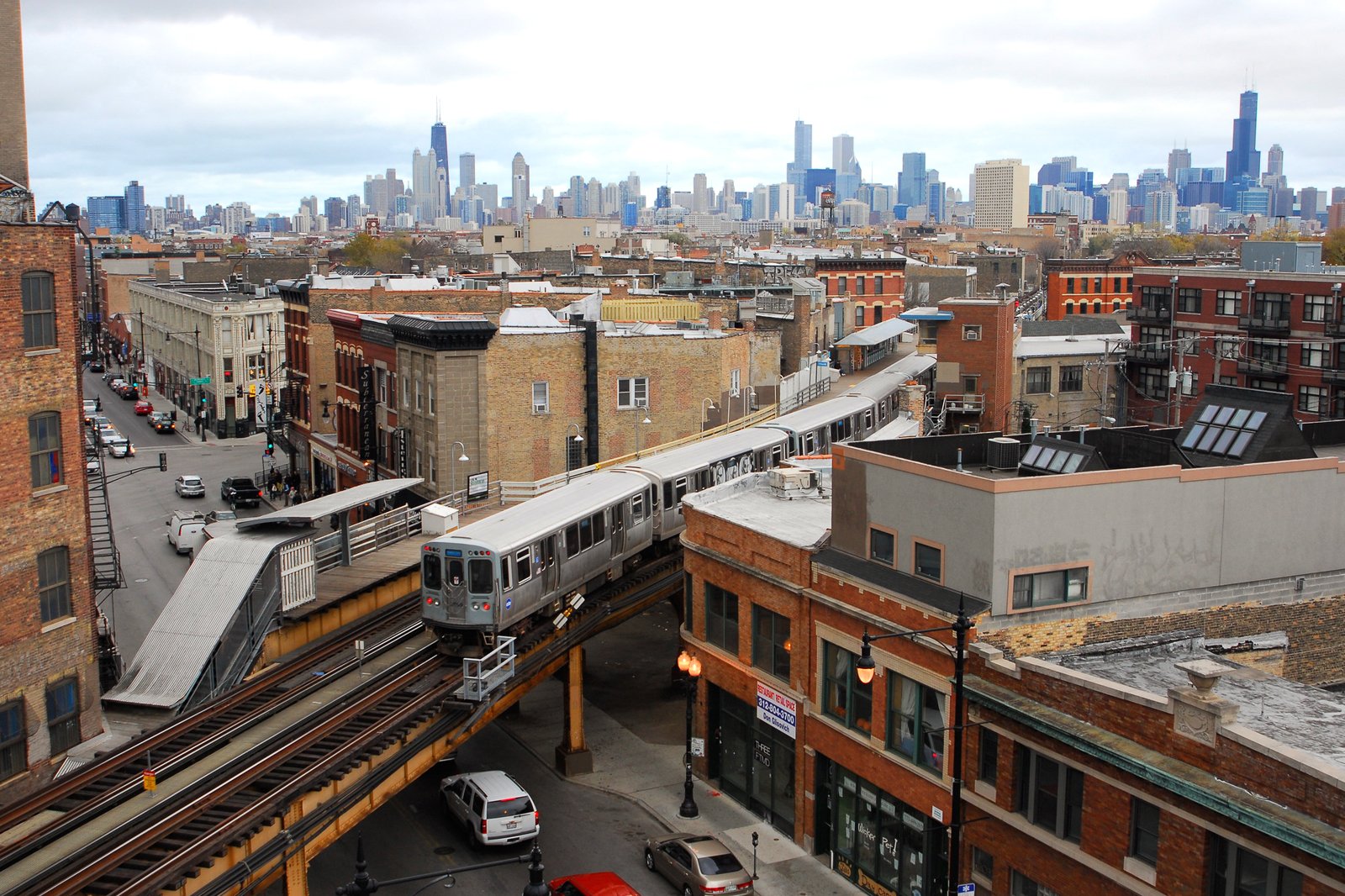 A quick trip on the blue line subway to the Damen Street stop puts you in the centre of one of city's most creative hubs. An eclectic mix of artists, families and professionals cluster in the adjoining neighbourhoods of Bucktown and Wicker Park. Spend a sunny afternoon strolling the blocks that sprout out on Damen, Milwaukee and North Avenues from where the 3 intersect. Browse the cool art galleries, groovy boutiques and vintage record stores or chill out and people-watch from one of the hip outdoor cafes.
8
875 North Michigan
The John Hancock Centre Skyscraper
Couples
Families
Photo
Group
875 North Michigan Avenue, located in the Magnificent Mile district of Chicago, is a skyscraper that towers 100 stories. On clear days, you can see as far as 80 miles, which allows you to see 4 different states. The building was originally named the John Hancock Centre, and out of habit and familiarity, many people still refer to the building using that name.
Between the tourist attractions, shopping, views, food, and cafés, 875 North Michigan Avenue is the type of destination that you can spend an entire day exploring. The lifts to the Observation Deck are quoted as being the fastest in the Western Hemisphere, travelling at 20.5 mph. In addition to having many amenities for tourists, the majority of the skyscraper is filled with office spaces and over 700 condominiums, and it contains a private supermarket and pool on the 44th floor.
Location: 875 N Michigan Ave, Chicago, IL 60611, USA
Open: Open 24 hours
Back to top