10 Things to Do With Your Family in New Orleans
New Orleans' Family-Friendly Places
New Orleans, with its expansive parks, interesting museums, and child-friendly tours, offers an array of activities for visitors of all ages. The city may be known for its fascinating local culture, but it's also the birthplace of jazz and elaborate Mardi Gras celebrations. Families can easily explore its vibrant neighbourhoods on foot or by riding streetcars to many historical landmarks.
If you're a fan of the macabre, New Orleans is known for its elaborate cemeteries, supposedly haunted buildings, and even voodoo gift shops and spiritual ceremonies. From a massive warehouse displaying elaborate Mardi Gras costumes to street performances at Jackson Square, check out our guide of New Orleans' family-friendly places.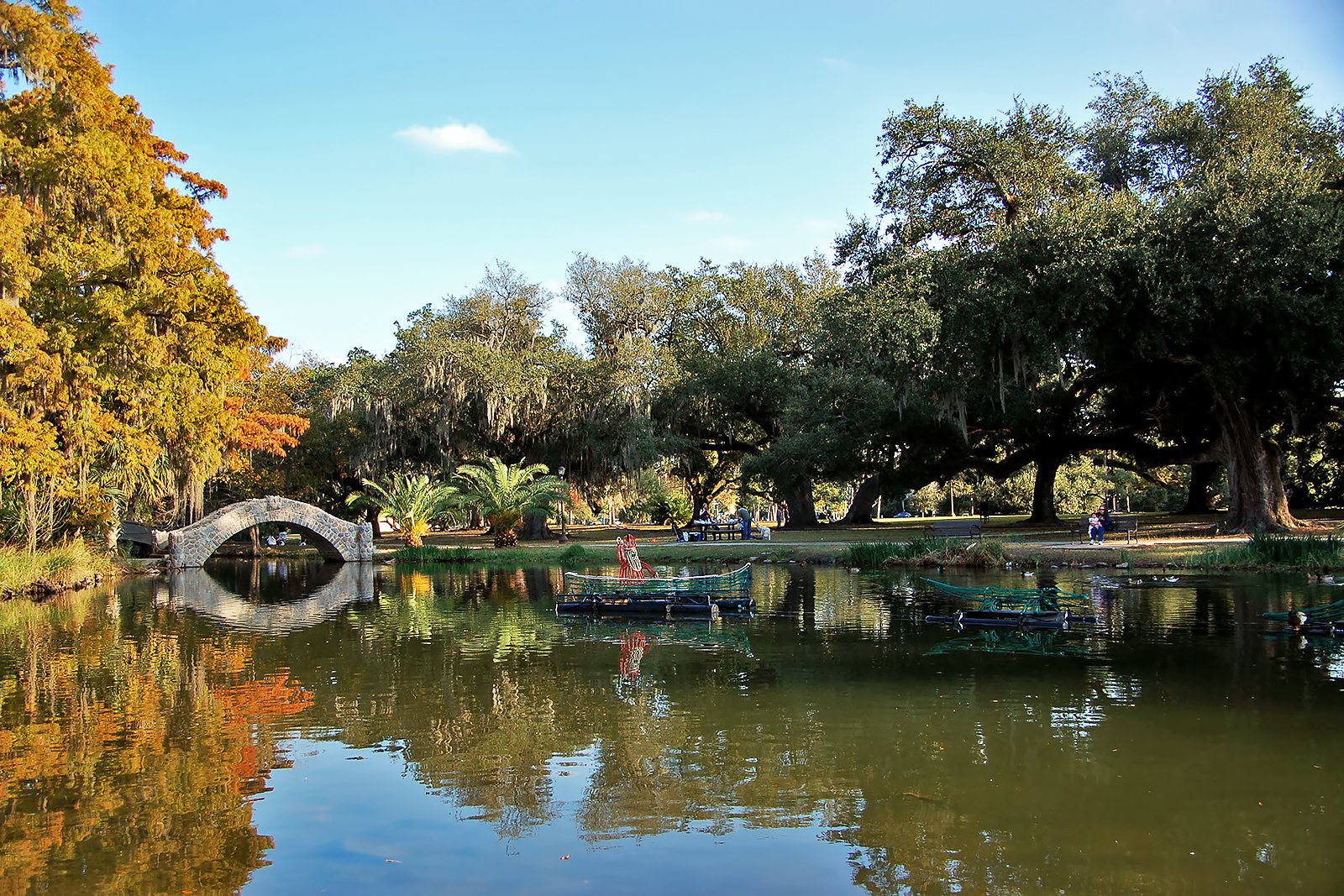 City Park
Take photos with the "3 Little Pigs" at Storyland
City Park, located in Victory Avenue, is arguably the largest green space in New Orleans. Here you can enjoy about 15 themed rides at the Carousel Gardens Amusement Park, including a hand-carved carousel called "The Flying Horse", which dates back to the early 1900s. The park also features a whimsical Storyland garden setting, where you and your loved ones can check out 20 sculptures of popular book characters.
Location: 5 Victory Ave, New Orleans, LA 70124, USA
Open: Daily from 10am to 5pm
Phone: +1 504-483-9402
photo by Britt Reints (CC BY 2.0) modified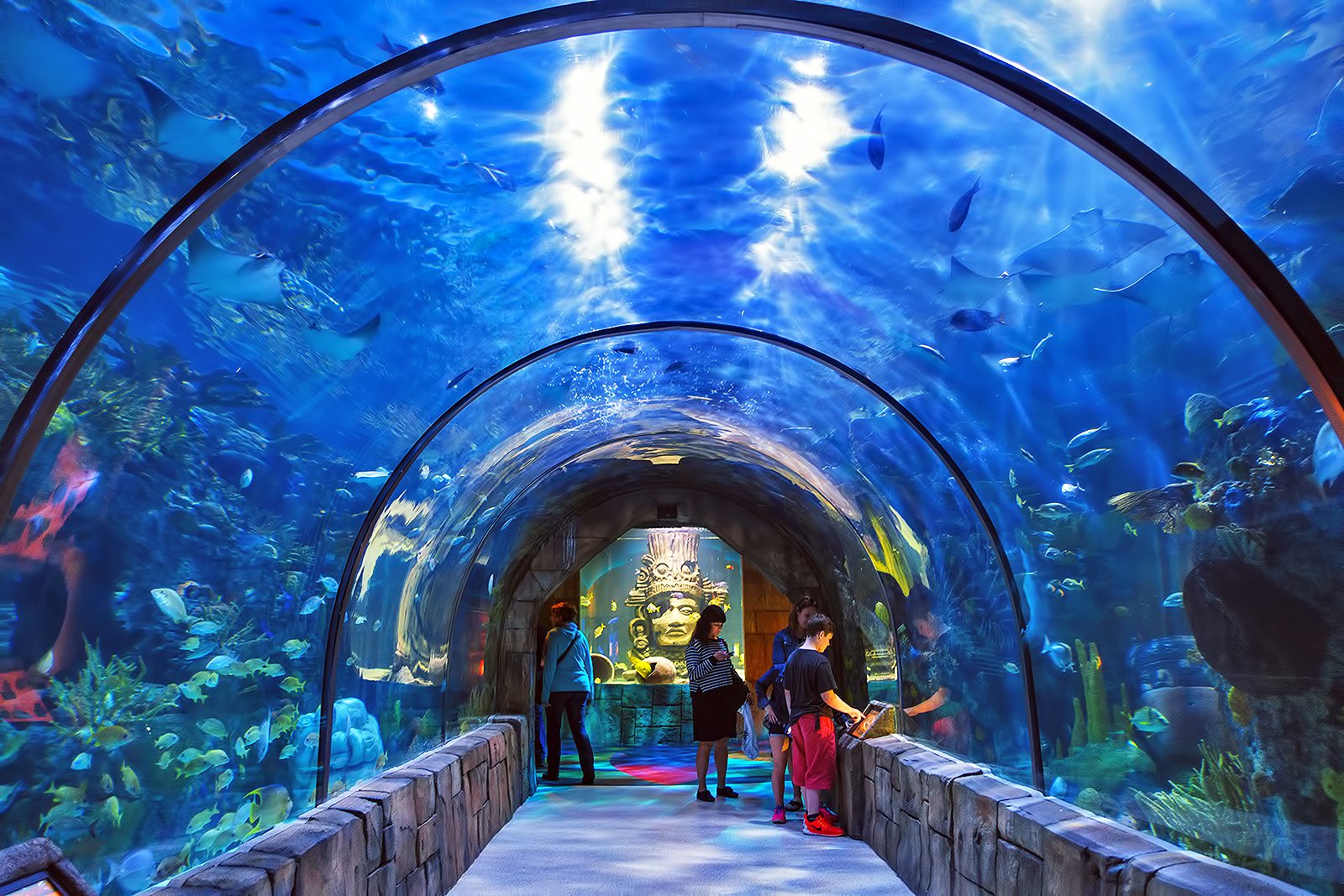 Audubon Aquarium of the Americas
Touch a baby shark at the shallow pool
The Audubon Aquarium of the Americas is home to over 16,000 marine creatures, including rare albino alligators. It's divided into 4 themed exhibits, namely the Mississippi River, the Gulf Coast, the Amazon, and the Caribbean. One of its most popular features is the 9,800-litre touch pool, where you can get up close with baby sharks and cownose rays. The Audubon Aquarium of the Americas also has a beautiful rainforest display that's home to poisonous reptiles and exotic birds from all over the world. Tickets to the aquarium cost around $30 for adults with discounts for children between 2 and 12 years old.
Location: 1 Canal St, New Orleans, LA 70130, USA
Open: Daily from 10am to 5pm
Phone: +1 504-565-3033
photo by Gary J. Wood (CC BY-SA 2.0) modified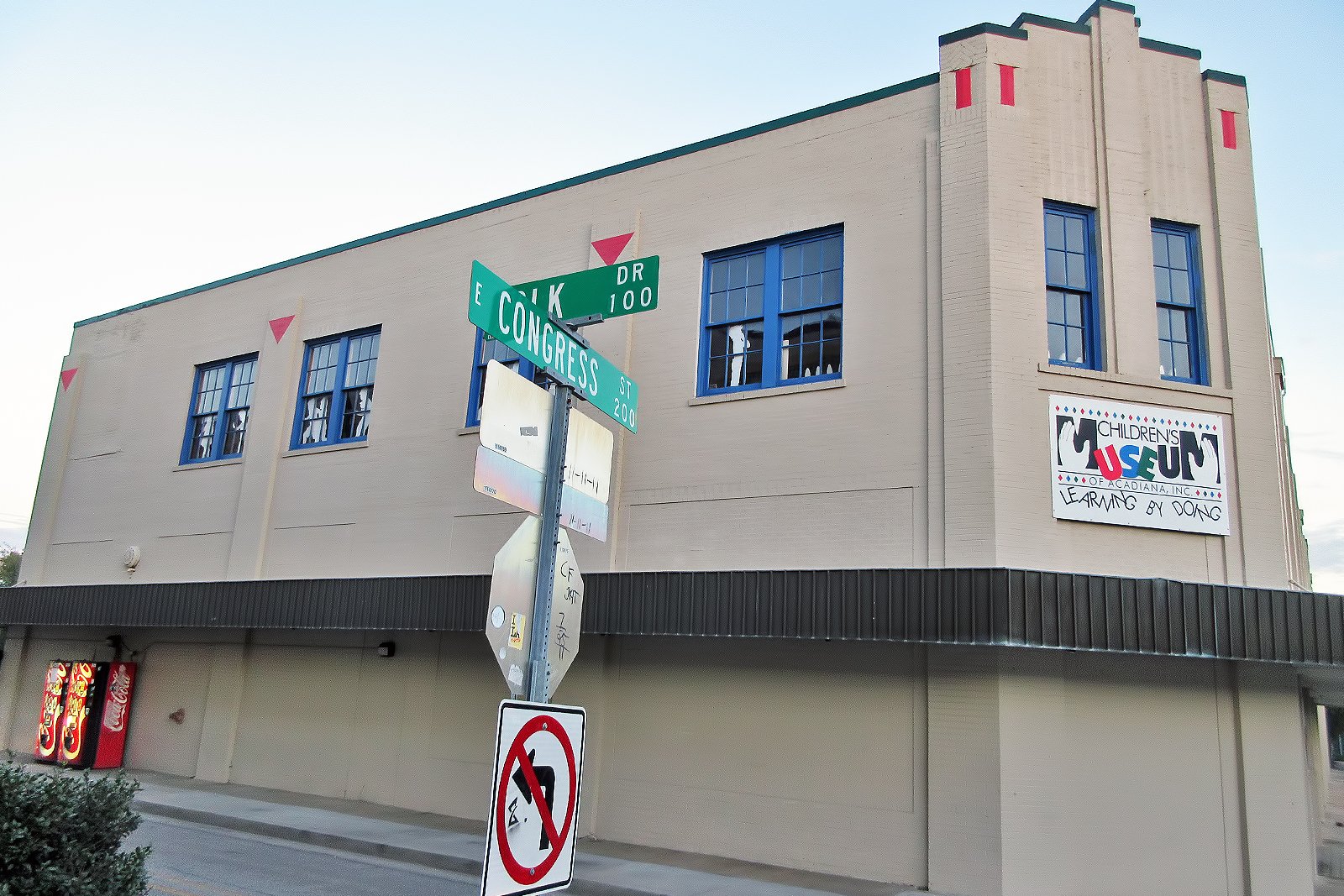 Louisiana Children's Museum
Let your children be adults for the day at this interactive museum
The Louisiana Children's Museum has more than 100 interactive displays and family-friendly activities for the little ones to enjoy. Storytelling and video presentations are held in the Times Picayune Theatre, while the First Adventures section is where you can enjoy hours of climbing, crawling and exploring various obstacle courses. Children can also take on adult responsibilities such as cooking, grocery shopping, and loading cargo using cranes.
Location: 420 Julia St, New Orleans, LA 70130, USA
Open: Tuesday – Saturday from 9.30am to 4.30pm, Sunday from 12pm to 4.30pm (closed on Mondays)
Phone: +1 504-523-1357
photo by Infrogmation of New Orleans (CC BY-SA 4.0) modified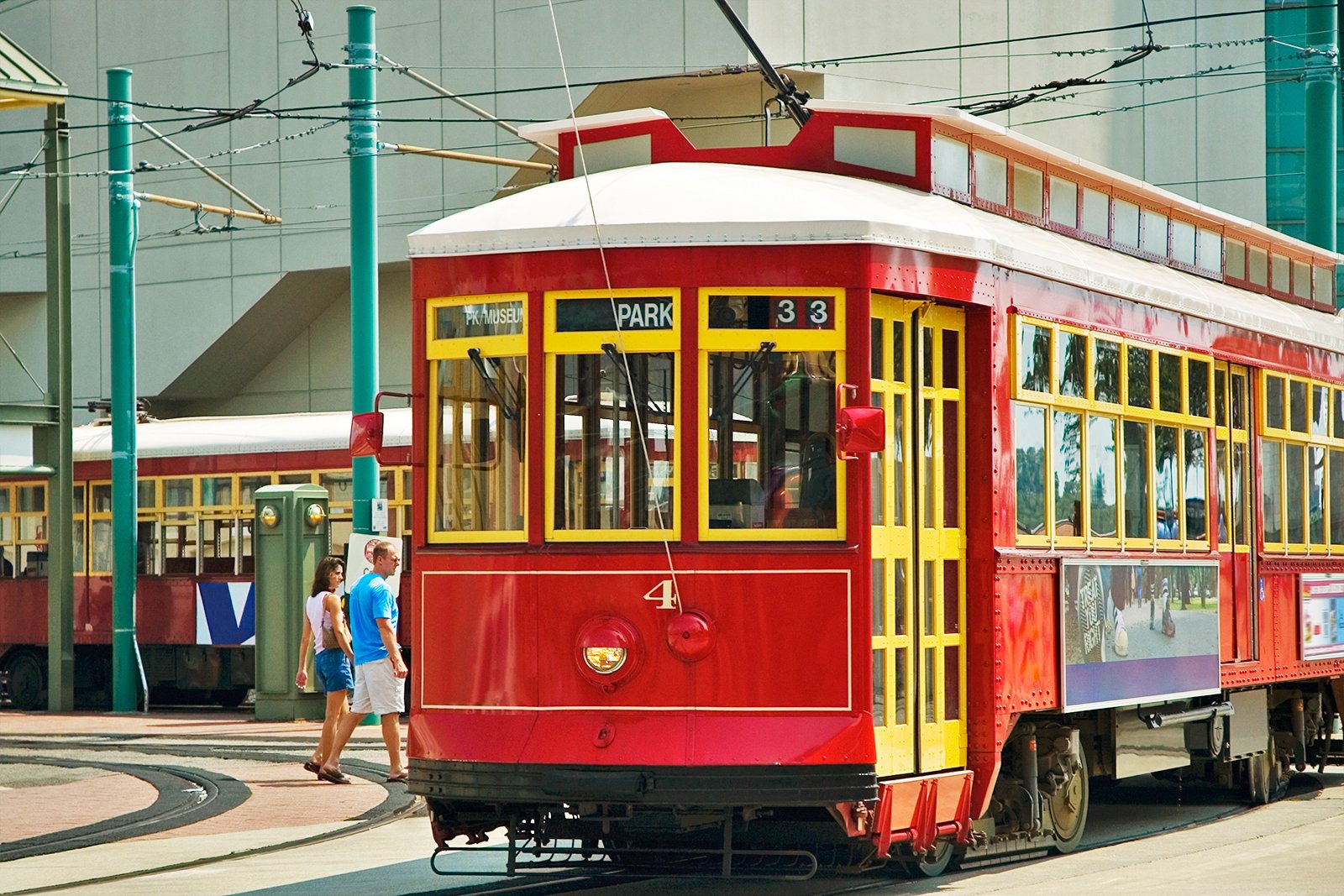 New Orleans Streetcar
Travel on the Riverfront line to the French Quarter and Riverwalk
The New Orleans Streetcar has been operating since 1835, making it one of the oldest transport systems in the USA. There are 4 lines travelling to popular neighbourhoods in the city, but most visitors opt for the Riverfront line. This 2-mile route travels along the Mississippi River and stops at landmarks such as the French Quarter, Riverwalk Marketplace, Jackson Brewery, and French Market. A standard one-way fare for the New Orleans Streetcar costs $1.25, but the one-day Jazzy Pass gives you better value for money as you can enjoy unlimited trips on RTA buses & streetcars for $3.
Open: Open 24 hours
Phone: +1 504-248-3900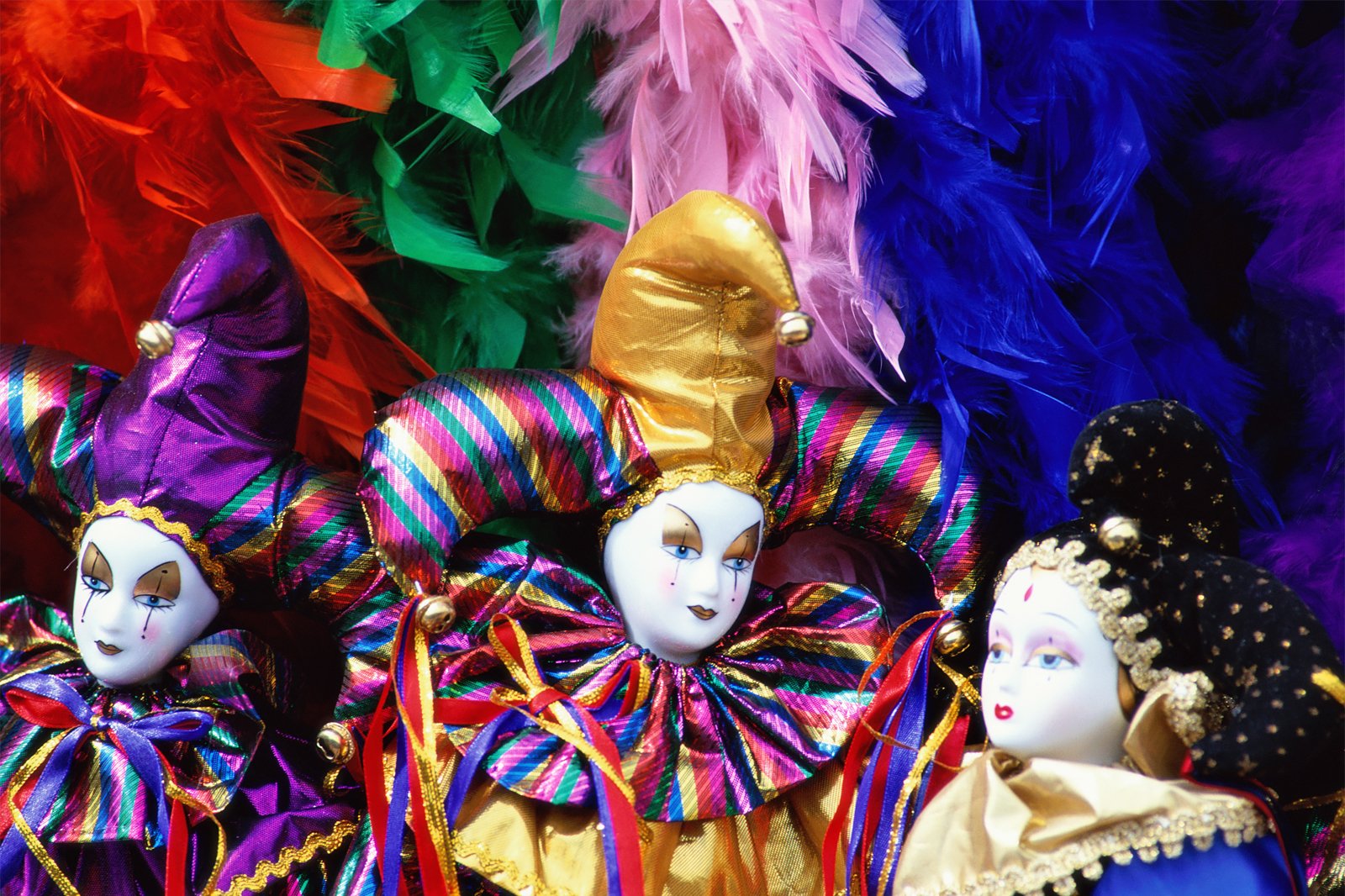 Blaine Kern's Mardi Gras World
Dress up in elaborate outfits from the costume trunks
Blaine Kern's Mardi Gras World is a working studio and museum displaying thousands of extravagant costumes, floats, and props for Mardi Gras celebration. Founded in 1947, it occupies a 37,000 sq m warehouse in the Port of New Orleans, about 1 mile southeast of the Louisiana Children's Museum. Among its many creations is a dragon-shaped float and giant sculptures of Disney characters. You can rummage through the costume trunks and dress up in your favourite Mardi Gras costume during your visit.
Location: 1380 Port of New Orleans Pl, New Orleans, LA 70130, USA
Open: Daily from 9.30am to 4.30pm
Phone: +1 504-361-7821
Couples
Families
Photo
Group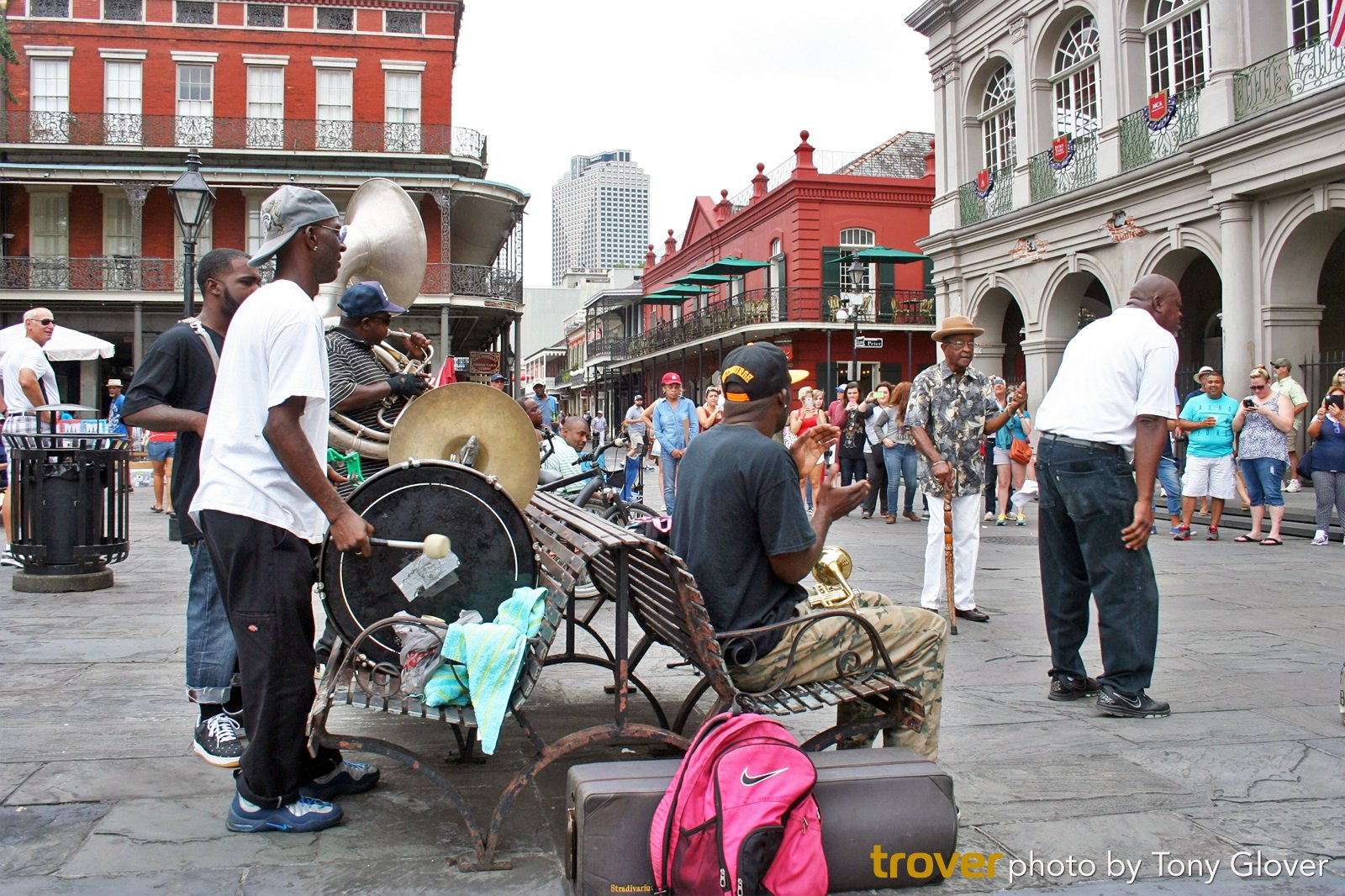 Check out street performances at Jackson Square
Get your portrait painted by a local artist
Jackson Square, located in the French Quarter, is where you can visit the city's many historic buildings. The paved square hosts many concession stands, exhibitions, and concerts during special events such as the French Quarter Festival in April. There are plenty of colourful paintings hanging from the iron-wrought fences, and you can have your portrait painted by one of many street artists gathered in the square. If you're visiting New Orleans in wintertime, Jackson Square is illuminated with candle lights and carollers in the evening.
Location: 700 Decatur St, New Orleans, LA 70116, USA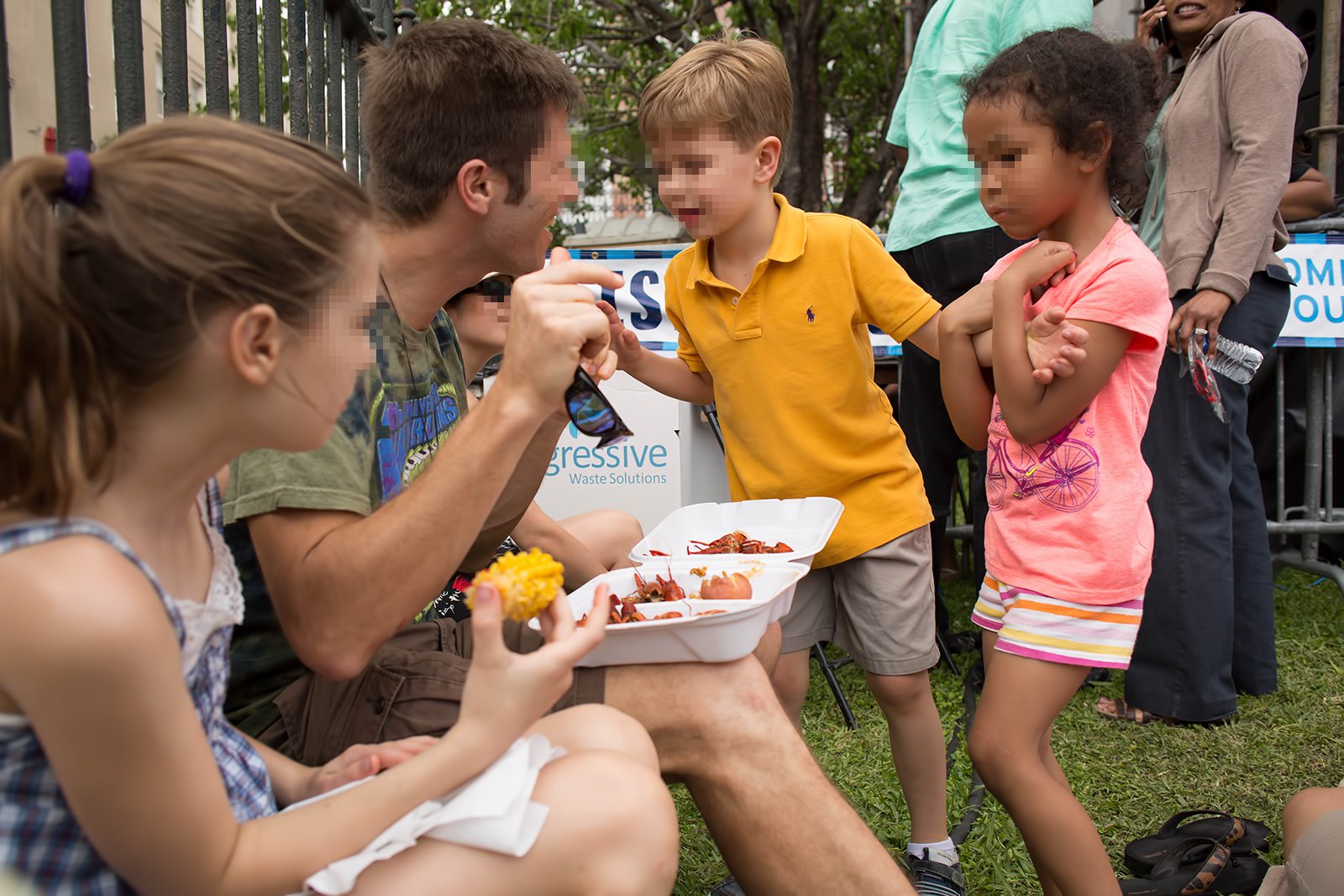 Join the French QuarTour Kids Tour
Explore New Orleans' historic neighbourhood with a local
The French QuarTour Kids Tour offers 5 types of excursions that are suitable for families with children aged 4 to 18, all of which highlight the city's most popular landmarks and interesting history. If your family loves music, its Nola Music Tour stops at the popular Congo Square and Storyville neighbourhoods, where jazz originated from. You also get to learn fun facts about local musicians such as Fats Domino, Louis Armstrong, and Uncle Lionel. Prices start from $17.
Location: Dumaine St, New Orleans, LA 70116, USA
Open: Daily from 9am to 5pm
Phone: +1 504-975-5355
photo by Derek Bridges (CC BY 2.0) modified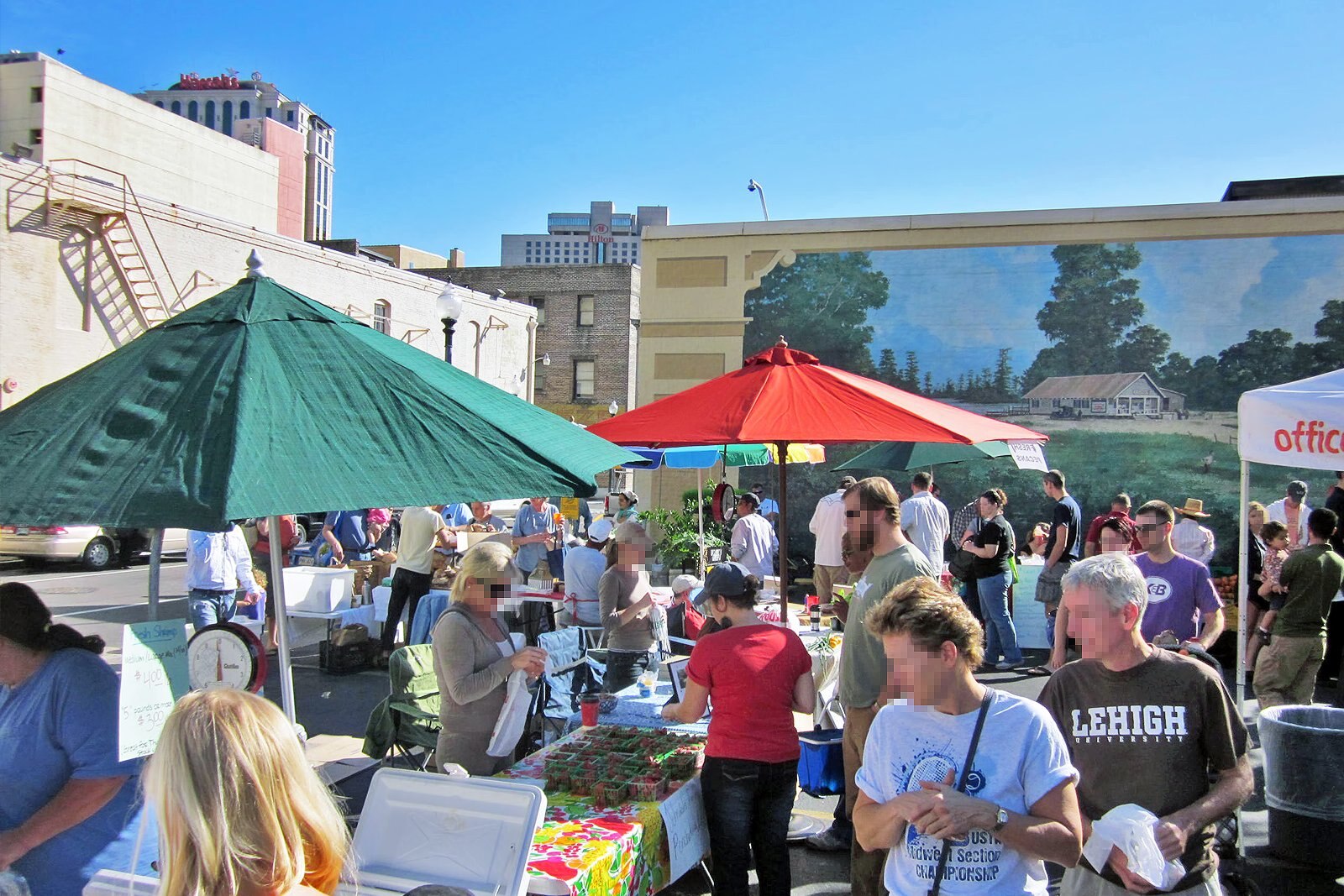 Shop at Crescent City Farmers' Market
Enjoy free cooking demonstrations at this open-air market
The Crescent City Farmers' Market takes place Tuesdays, Wednesdays, Thursdays and Saturdays at 4 different neighbourhoods in New Orleans. The market hosts over 50 local vendors selling fresh vegetables, fruits, fish, and meat, as well as packaged food items, jams, honey, and homemade pastries. There are free cooking demonstrations and live music to liven up the atmosphere.
Location: Vary by day
Phone: +1 504-861-4488
photo by Infrogmation (CC BY-SA 2.0) modified
New Orleans Historic Voodoo Museum
Join the walking tour to St. Louis Cemetery and the tomb of Marie Laveau
The New Orleans Historic Voodoo Museum displays creepy artefacts relating to the practice of voodoo, including altars, candles, dolls, and paintings. Here, you can learn about New Orleans' Voodoo Queen Marie Laveau by joining a walking tour to her tomb. There's also a gift shop selling voodoo dolls and potions that may (or may not) work, depending on your belief.
Location: 724 Dumaine St, New Orleans, LA 70116, USA
Open: Daily from 10am to 6pm
Phone: +1 504-680-0128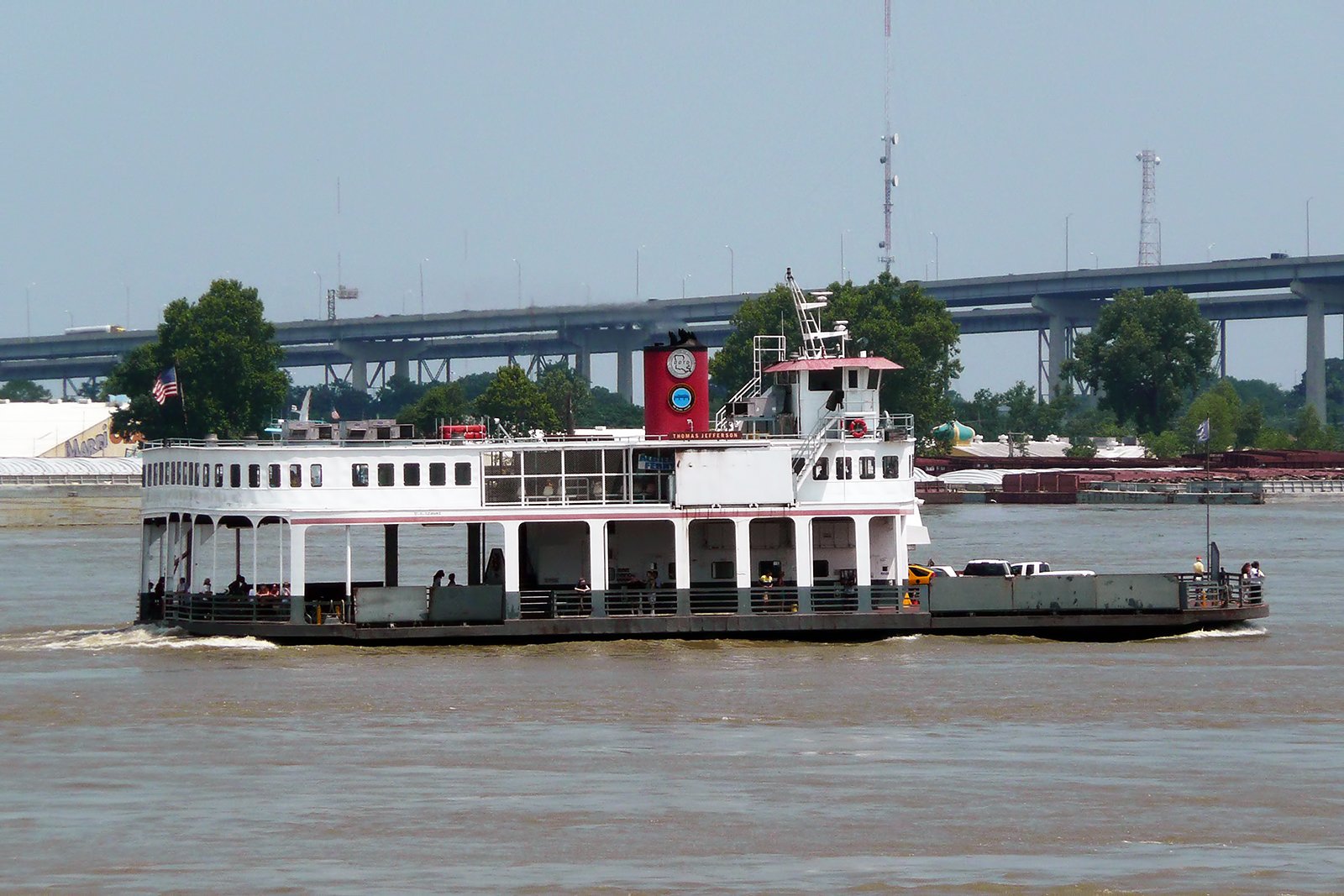 Hop on the Canal Street Ferry
Enjoy views of New Orleans and Mississippi River
The Canal Street Ferry takes you across the Mississippi River, offering views of New Orleans throughout the 10-minute ride. The ferry departs from the foot of Canal Street, next to the Audubon Aquarium of the Americas. Tickets cost around $2 for cyclists and pedestrians, but children under the age of 2 can enjoy the ride for free.
Location: 1 Canal Street, New Orleans, LA 70130, USA
Open: Daily from 9.45am to 11.45pm (hours may vary)
Phone: +1 504-248-3900
Couples
Families
Photo
Group
photo by Tom Bastin (CC BY 2.0) modified