Hill Country State Natural Area Near San Antonio
A Natural Park with Gorgeous Views and Scenic Hikes
Hill Country State Natural Area is the former Merrick Bar-O-Ranch, which operated between 1856 and the mid-1970s. It is located about an hour's drive or 40 miles northwest of San Antonio. Although the park is close to the city, the stunning Texas hill country landscape and incredible plant life make you feel like you're far away from the hustle and bustle of modern life.
This is a secluded place where social distancing comes naturally. There are 40 miles of multi-use trails for hiking, mountain biking and even horseback riding. The trails differ in length and difficulty, so whether you're a novice or experienced adventurer, you'll find a path to suit your skills.
The best time to visit is in spring and fall when temperatures are mild. Avoid summers when temperatures can sometimes reach the 100°F mark. Read on to find out more about what you can see and do in Hill Country State Natural Area.
Hill Country State Natural Area Near San Antonio - one of the highlights of 10 Best Outdoor Adventures in San Antonio (Read all about San Antonio here)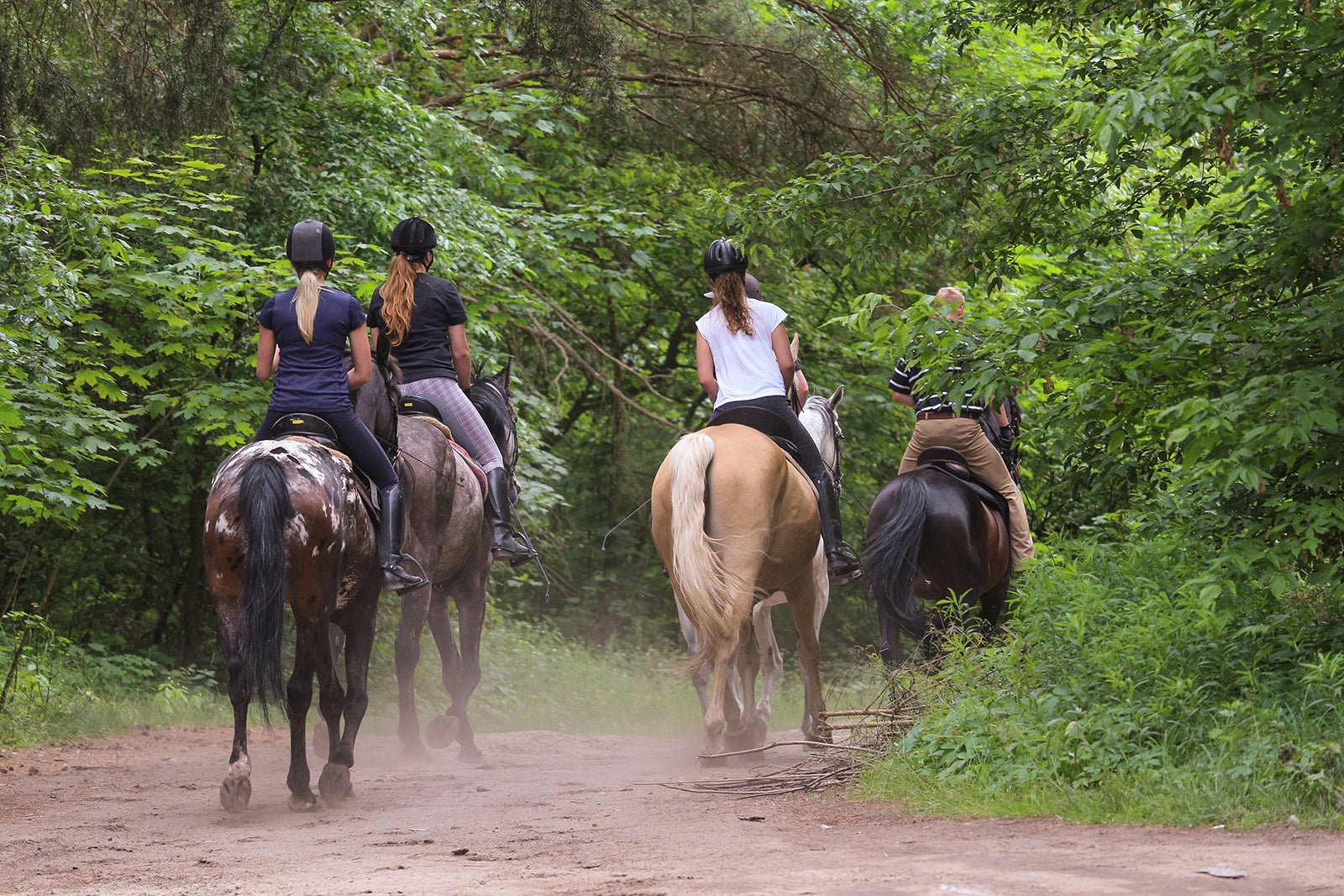 What are the highlights of Hill Country State Natural Area?
Most people come to Hill Country State Natural Area to enjoy a day out in pristine nature. There are over 5,000 acres of rocky canyons, picturesque plateaus and wide-open grassland to explore.
Upon arrival, head to the Visitor's Center and pick up a map of the park. Choose trails that match your fitness levels and available time. Be mindful that all of the paths are shared by bikers, hikers and horseback riders.
The 30-minute Merrick Mile Trail takes you on a short scenic loop past native grasses and wildflowers. Meanwhile, you can visit the Heritage Garden and see a collection of historic ranch remnants on the Heritage Trail.
For a more challenging experience, climb the steep, 1.2-mile West Peak Overlook Trail. The overlook is one of the highest peaks in the area, so your efforts will be rewarded with spectacular views in every direction. You can Hike the Medina Loop if you're looking for panoramic views over West Verde Creek.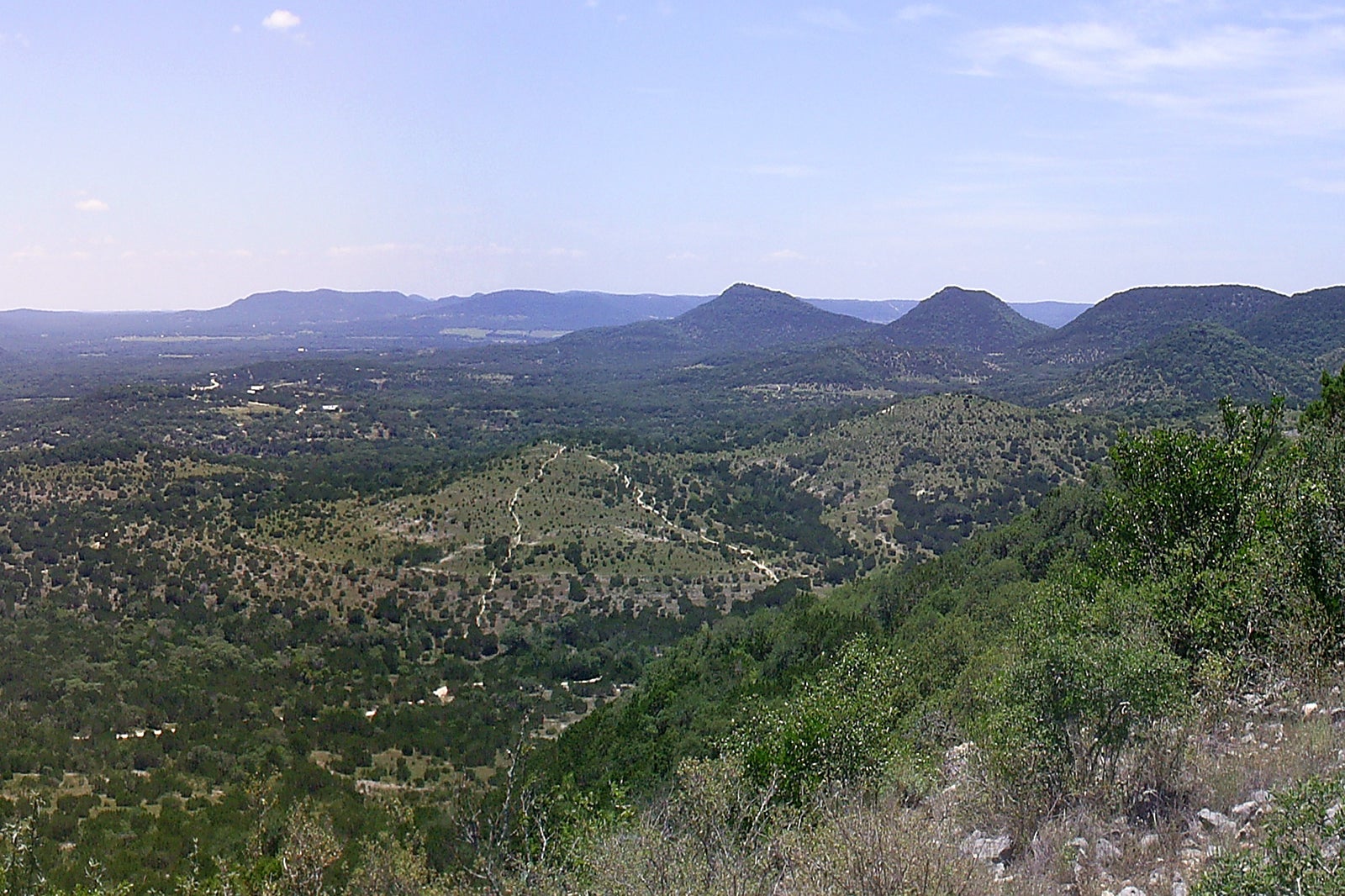 What else can you do in Hill Country State Natural Area?
Besides expansive views and fresh air, Hill Country State Natural Area is fantastic for wildlife-watching. Try to spot antelope, whitetail deer and jackrabbits. Watch out for rattlesnakes, and don't mess with the feral hogs!
In spring, lucky birders may get to spot the endangered black-capped vireo or the golden-cheeked warbler. And in fall, you can enjoy a sky full of migrating monarch butterflies.
You can extend your adventure in Hill Country State Natural Area and stay the night. There are several designated campgrounds dotted throughout the state park. The campsites are very basic, and some only have a fire ring, picnic table and chemical toilet – so plan accordingly. If you don't make a reservation, it's a first-come-first-serve for vacant campsites.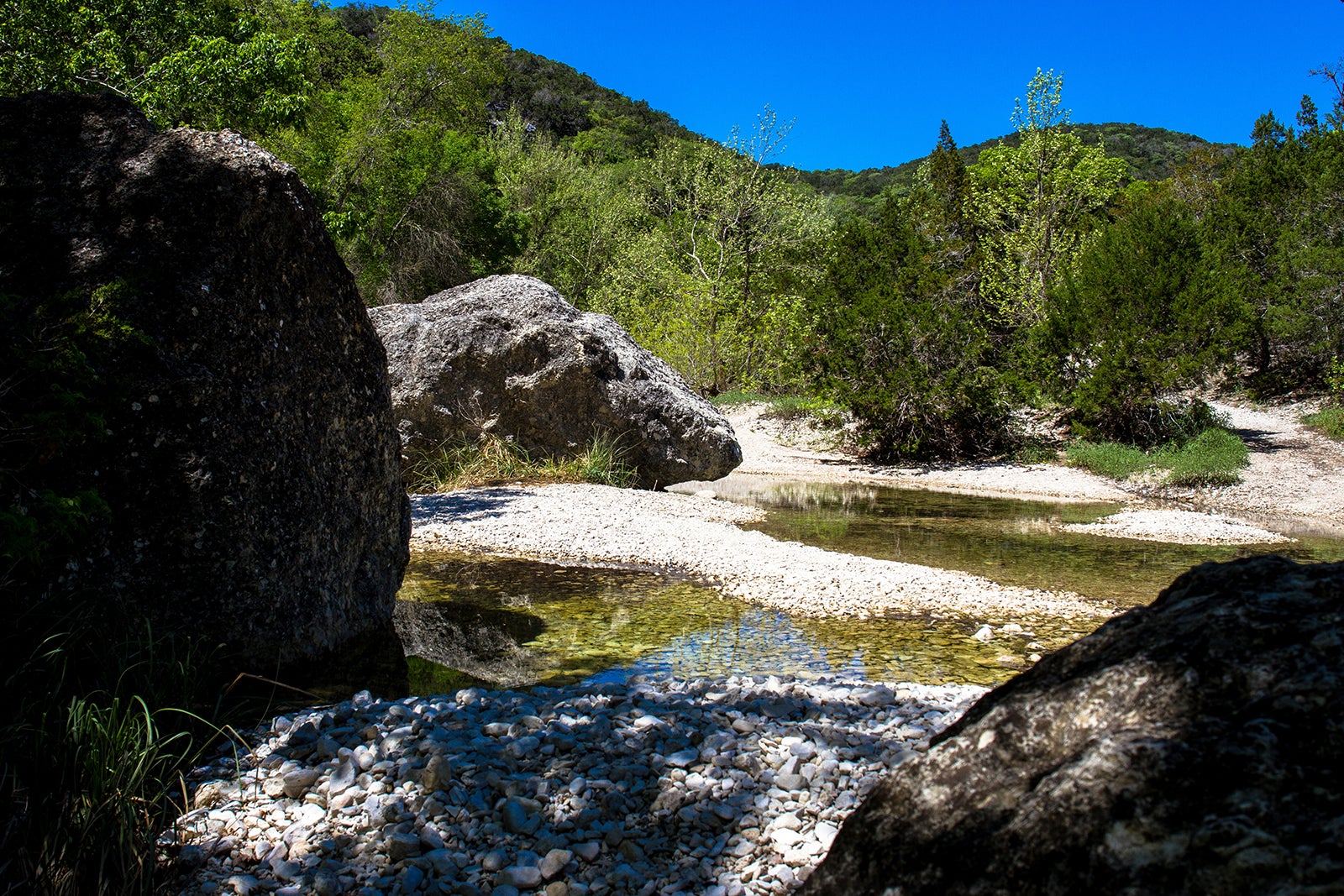 Good to know about Hill Country State Natural Area
Before you plan a day trip to Hill Country State Natural Area, take note of the following recommendations. Due to unforeseen weather conditions, some trails and backcountry campsites may be closed. It's best to phone before arrival.
There are no shops in the park, so you must bring everything you'll need. This includes enough food and water to keep you energised and hydrated for the amount of time you will spend in the park.
If you are camping, there are no showers nor running water at the campsites. Campfires are allowed, but you'll need to bring your own firewood. You can buy some wood on the way to the state park.
No matter the season, always be prepared for hot and dry weather. It's advised to wear sunscreen, appropriate clothing, and sturdy shoes. Bikers and horseriders must wear a helmet. Lastly, you can swim at 3 designated swimming areas on West Verde Creek.
Hill Country State Natural Area Near San Antonio
Location: 10600 Bandera Creek Road Bandera, TX 78003, USA
Open: Daily from 8 am to 5 pm
Phone: +1 830-796-4413
Back to top