Pedernales Falls State Park is a beautiful 5,400-acre park in central Texas, about a 1.5-hour drive from San Antonio. Outdoor lovers, birdwatchers, and anyone wanting to spend time in nature will have fun exploring the park.
The main attraction here is the scenic Pedernales Falls – a set of cascades that flow down steps of layered limestone rocks along the Pedernales River. The falls are just a quarter-mile walk from the parking lot, making it easily accessible for the whole family.
Many of the park's activities centre around the river. So the best time to visit from spring through fall when the river is gushing, and you can swim, tube and cool off in the water. In winter, when the river is dry, you can still enjoy the park's rugged hiking, mountain biking and horseback riding trails. The park also counts with picnic areas and campsites.
Pedernales Falls State Park in Texas - one of the highlights of 10 Best Road Trips near San Antonio (Read all about San Antonio here)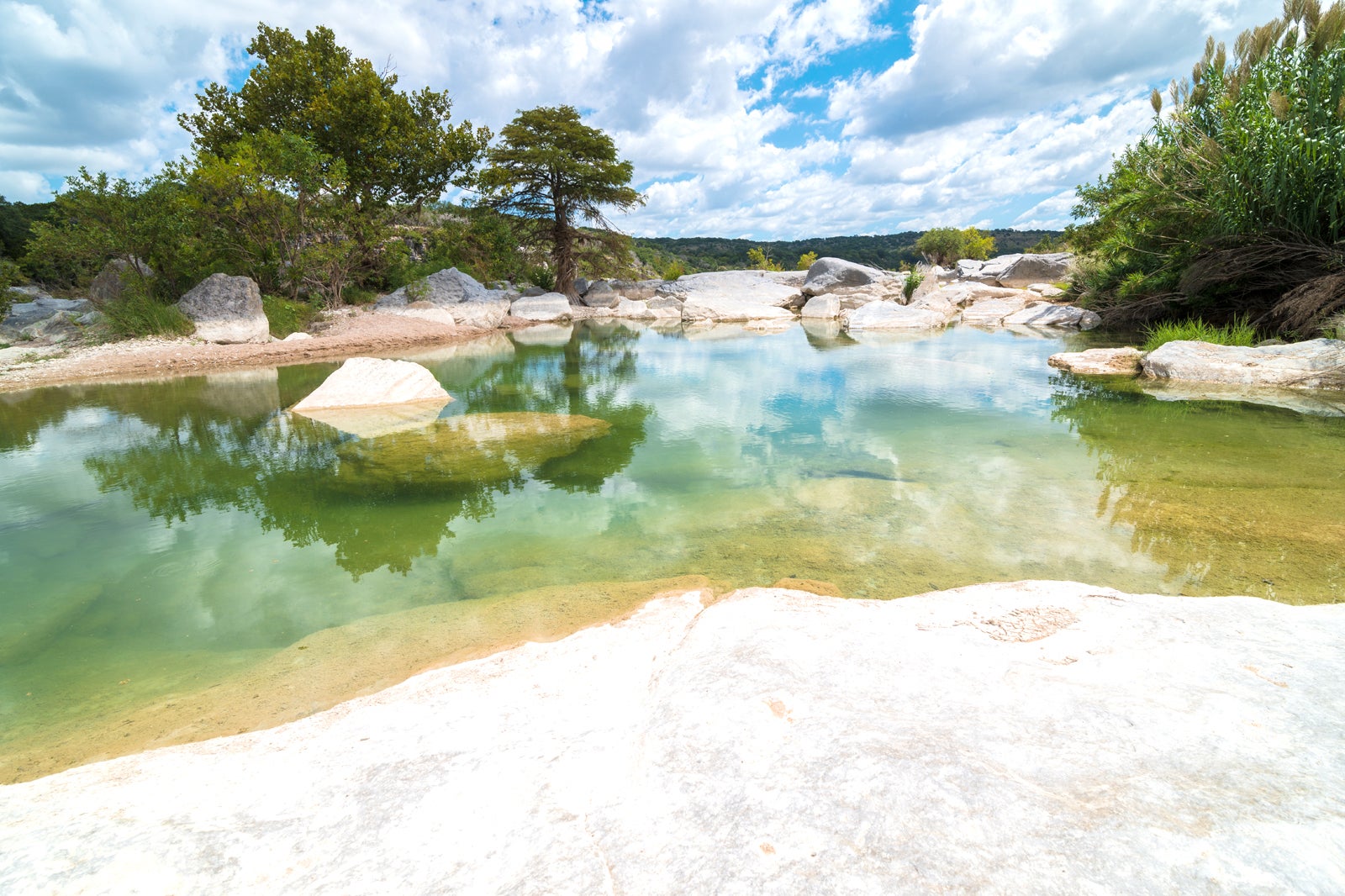 What are the highlights of Pedernales Falls State Park?
A top reason to visit Pedernales Falls State Park is to get outside and breathe some fresh air. While a day trip is sufficient to experience the park, the quiet, pristine natural surroundings and flowing river are enough motives to want to set up camp for a night or even longer.
The main campground is suitable for tents and RVs, with portable water and showers available. You'll need to hike 2 miles to reach the primitive campsites. Apart from the 1-mile loop trail from the parking area to the falls, there are 19.8 miles of hiking trails to enjoy, each different in length and difficulty.
In the rainy season, get your feet wet along the Loop Overlook, a 5.5-mile trek that crosses the river. Bring an inner tube and float back down instead of hiking back. The 5.8-mile Wolf Mountain Trail Loop offers scenic views and a spring-fed pool perfect for cooling off in summer.
What else can you do at Pedernales Falls State Park?
Pedernales Falls State Park is a fantastic destination for year-round wildlife watching. Birdwatchers can try to spot over 150 species, particularly at the quiet Twin Falls viewing station.
Experienced equestrians and their trusty steeds can enjoy 10 miles of winding rocky trails with some steep slopes. The mountain bike paths are likewise fun and thrilling. Advanced cyclists can test their skills on the Juniper Ridge Trail – a 10-mile single-track trail with plenty of obstacles. Hikers can tackle the 5.5-mile-loop Trammell's Crossing Trek to get to Pedernales Falls.
Pedernales Falls State Park is a great place to cool off when the Texas sun is burning. You can rent an inflatable tube or raft and float on the park's designated swimming area. You'll forget all your worries as you gently travel down the river. For your safety, you can't swim in the Pedernales Falls area.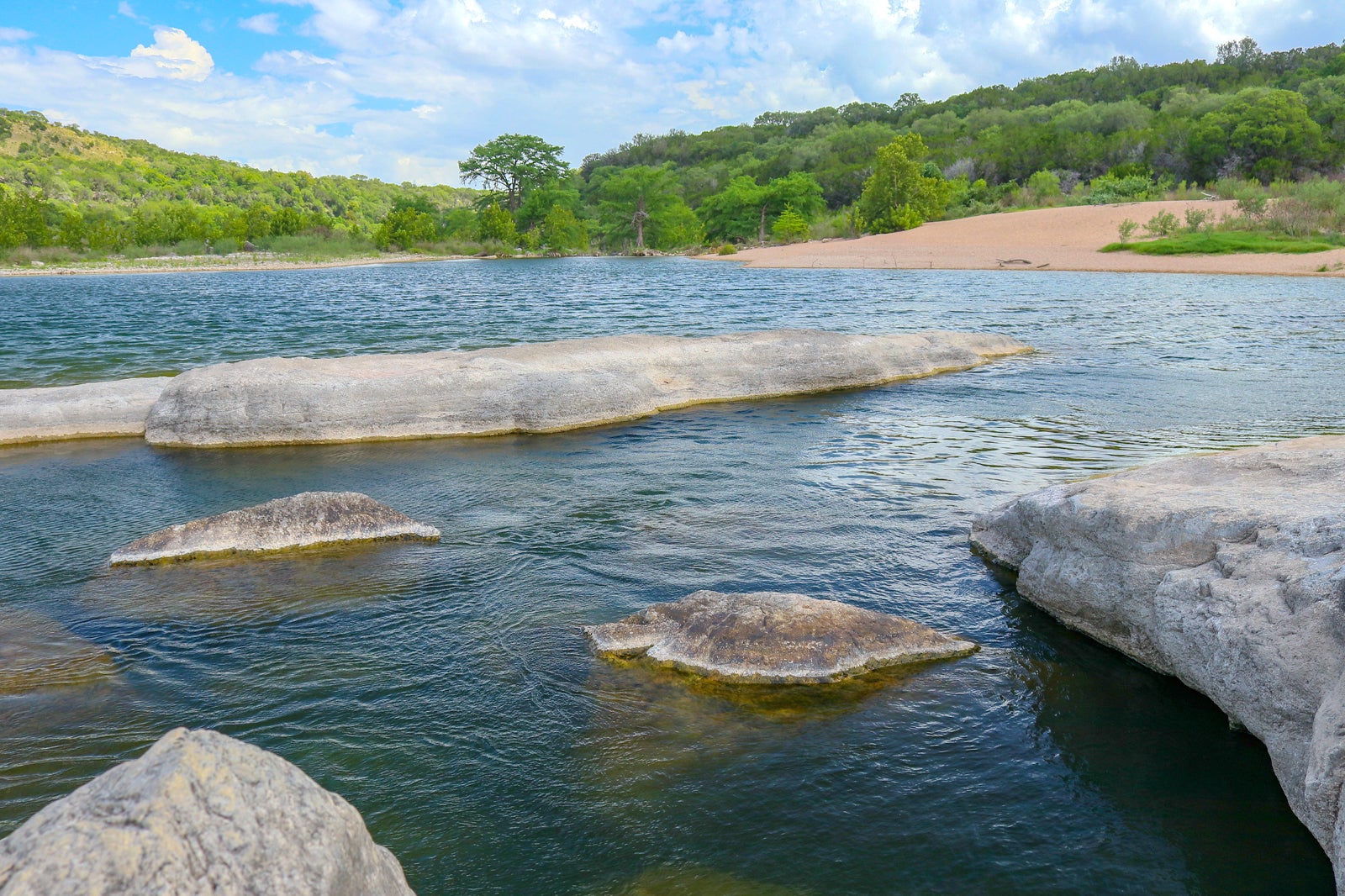 Good to know about Pedernales Falls State Park
When you visit Pedernales Falls State Park, there are safety precautions to consider. The Pedernales River and the Texas Hill Country are prone to flash floods, so check the weather before your trip.
Heavy rainfall can turn the river from a calm stream to raging rapids in mere minutes. Leave the river area immediately if you notice the water is rising or becoming muddy. During summer, bring plenty of water, especially if you are camping in the barebones campgrounds as there are no water facilities.
Pedernales Falls State Park is very popular, so book your camp spot online well in advance. If you're only visiting for the day, it's best to arrive early as the park close when it reaches maximum capacity. It's possible to make day reservations.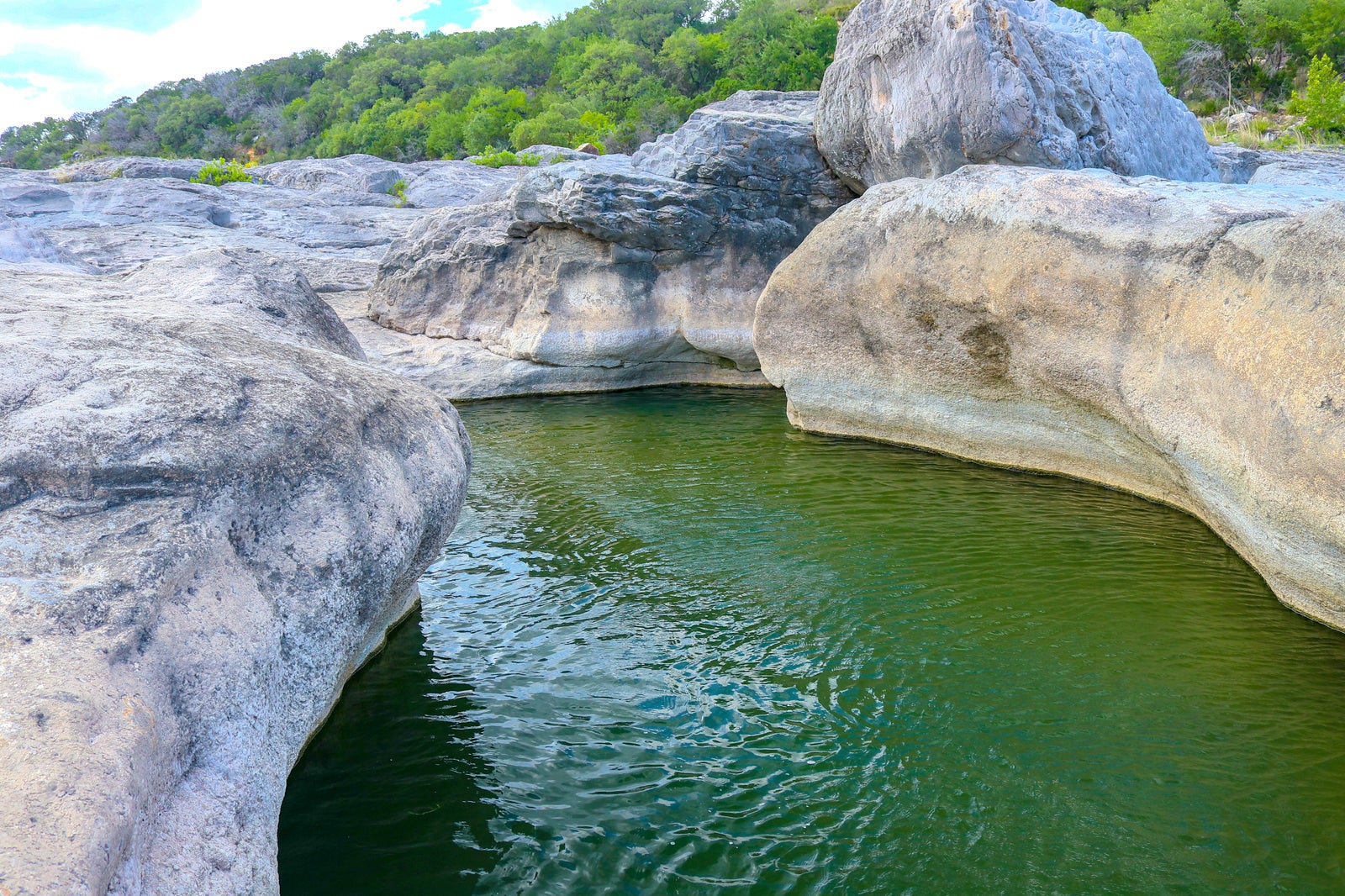 Pedernales Falls State Park in Texas
Location: 2585 Park Rd 6026, Johnson City, TX 78636, USA
Open: Wednesday–Sunday from 8 am to 5 pm (closed on Mondays and Tuesdays)
Phone: +1 830-868-7304
Back to top