10 Small Towns in Texas That Time Forgot
Off the Beaten Track in Texas
Texas is a big, bold place with vast landscapes and a culture of fierce independence. While it's home to some of America's largest cities (like Houston and Dallas), you'll also find many tiny towns with their own quirks and charms flung far and wide across the Lone Star state.
Some towns are nestled into spectacular surrounds, while others have storybook streets lined with centuries-old buildings. Most have lively local arts and music scenes, while some have been forsaken and nearly forgotten. But whatever their size or status, each of these small places are brimming with big Texan pride and personality.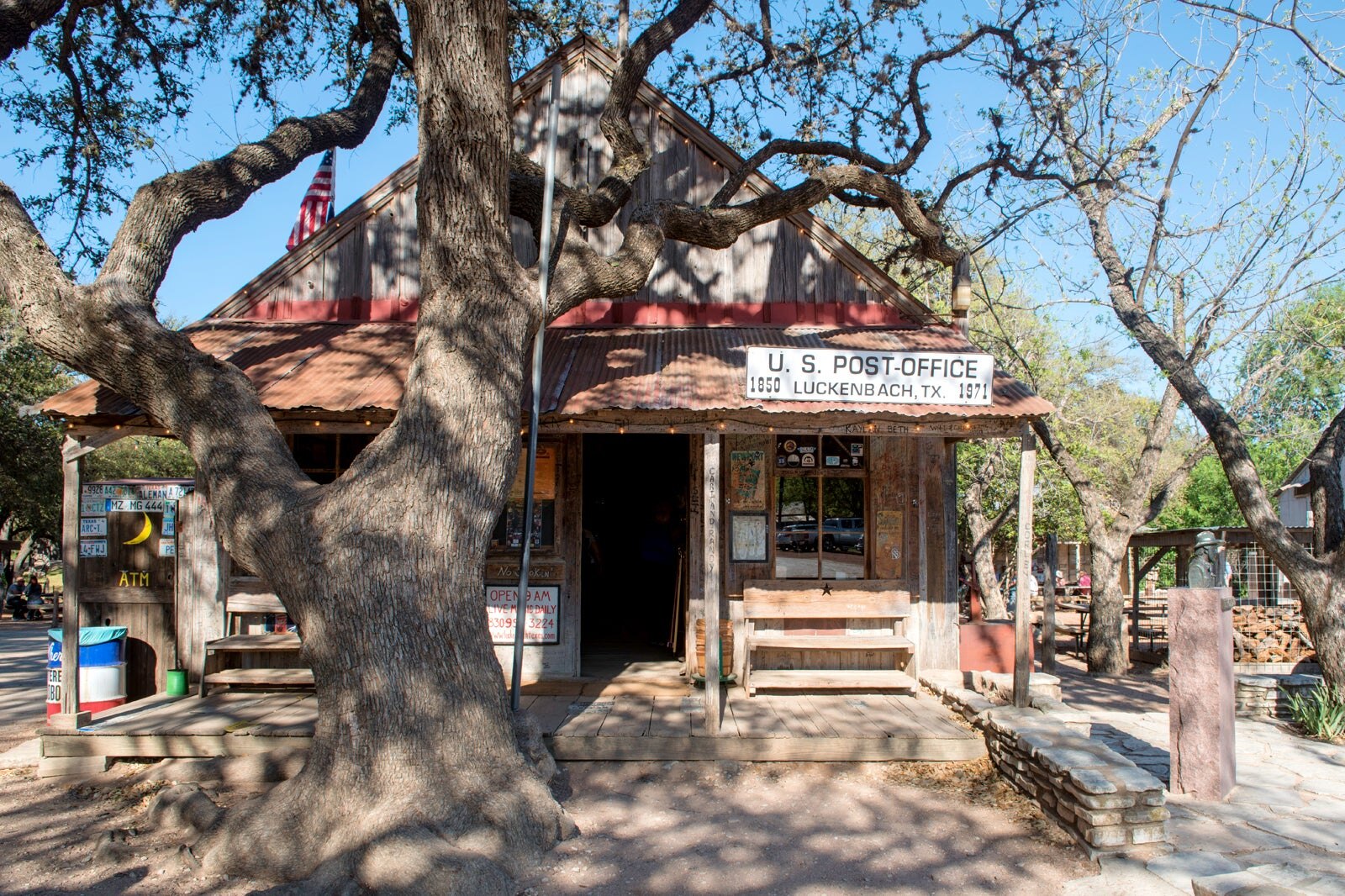 Luckenbach
Back to the basics
When a town has only 2 buildings, and one of them is a dance hall, it's bound to be a fun-loving place. Found an hour's drive west of Austin, Luckenbach is just a 3-person town but it gets a steady stream of curious visitors wanting to see the place that country singers Waylon Jennings and Willie Nelson romanticised in their 1970s hit song.
They crooned about craving an escape from a hectic, high-society life to Luckenbach, where "ain't nobody feelin' no pain". Aside from the friendly dance hall, there's a rustic general store to explore – and that's about it. As Waylon said, life's simple in Luckenbach.
photo by Carol M. Highsmith (CC0 1.0) modified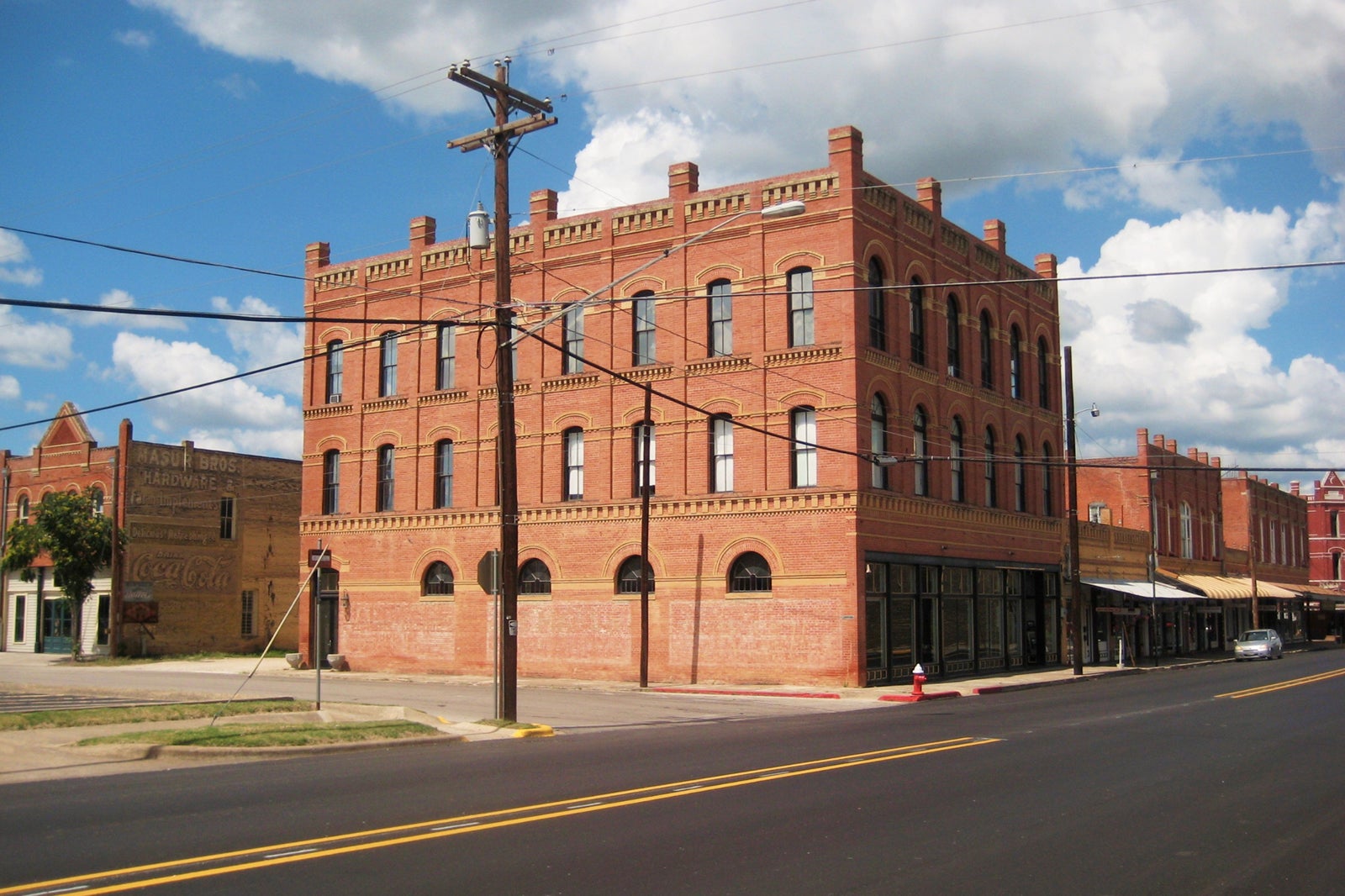 Lockhart
Go for a Texas BBQ gorge fest
Found along the Chisholm Trail just south of Austin, the small town of Lockhart is where hungry souls go to follow their BBQ bliss. Local pit masters at such places as Black's Barbecue, Smitty's Market, Chisholm Trail BBQ and Kreuz Market have helped Lockhart earn its badge as the "Barbecue Capital of Texas" by turning out smoky and delicious pork ribs, brisket, sausages and more.
Beyond its BBQ feasts, discover Lockhart's Victorian-era grandeur on a wander around the town square and historic buildings, including Dr. Eugene Clark Library and Caldwell County Courthouse.
Families
Shoppers
History
Food
photo by Travis Witt (CC BY-SA 3.0) modified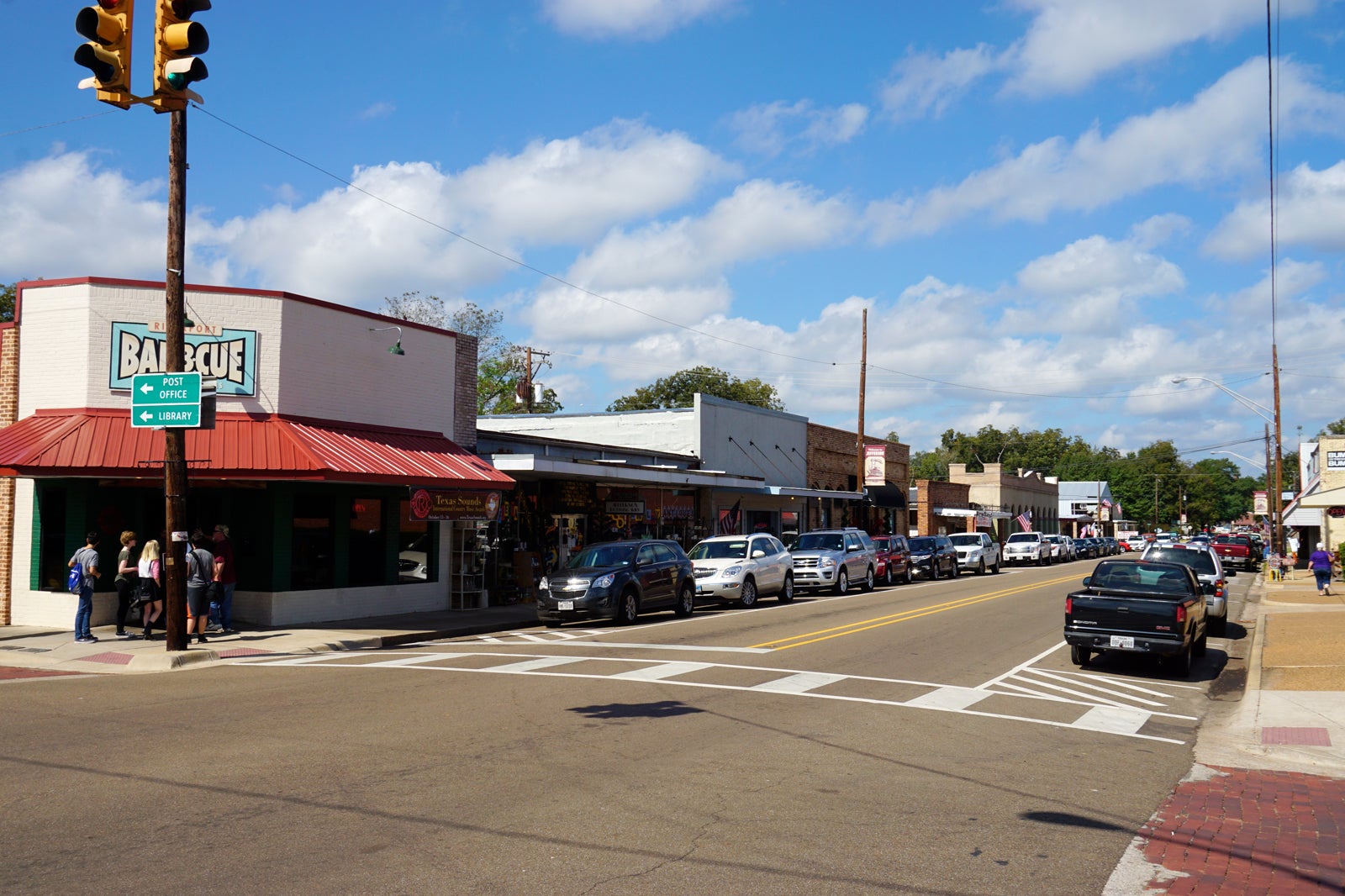 Jefferson
B&Bs and Bigfoots
To visit Jefferson is to step back in time to its 1800s glory days when the town's river port bustled with steamboats heading for New Orleans. The arrival of the railways ended Jefferson's golden era, but town pride and preservation efforts saved its grand 19th-century buildings, many of which now serve as hotels, bed & breakfasts or museums.
Ghosts are said to be lurking in some of those buildings, which you could learn about on a spooky tour. Be sure to also keep a lookout for mysterious ape-like creatures in the area, since Jefferson's been proclaimed the "Bigfoot Capital of Texas".
photo by Michael Barera (CC BY-SA 4.0) modified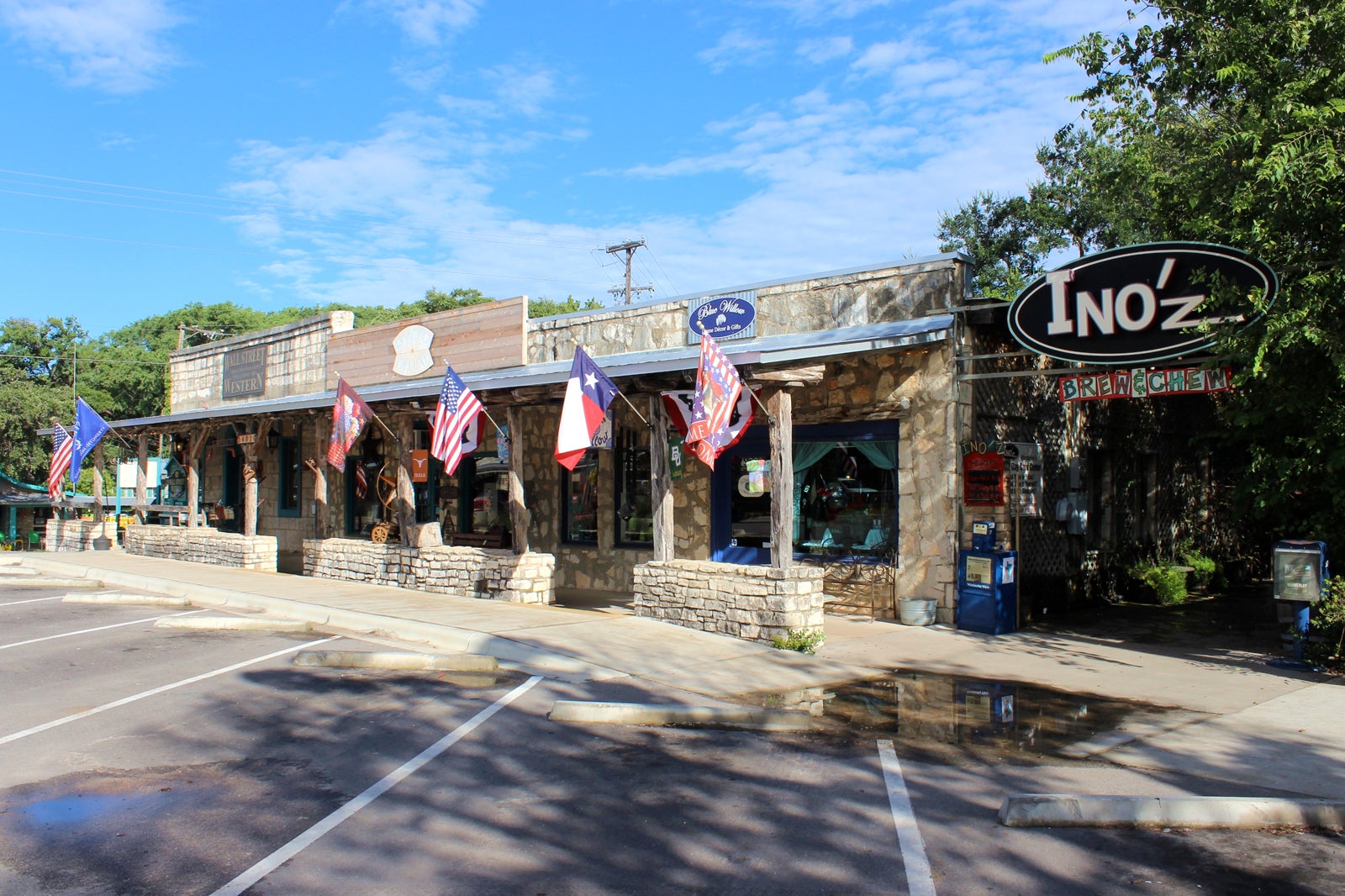 Wimberley
Where wildflowers and artists flourish
Wimberley is a quaint little town in the Texas Hill Country and a fun place to explore for culture and outdoor enthusiasts. Find charming little antique shops and art galleries displaying hand-blown glassworks, paintings, and weavings of local artists.
Bluegrass and country music fans will enjoy a boot-scootin' time at Twin Sisters Dance Hall or Gruene Dance Hall. Wimberley's 2 swimming holes – Jacob's Well and Blue Hole – offer spectacular spots for a dip. You could spend your days tasting and touring around Wimberley's vineyards.
Couples
Shoppers
History
Adventure
photo by Travis K. Witt (CC BY-SA 4.0) modified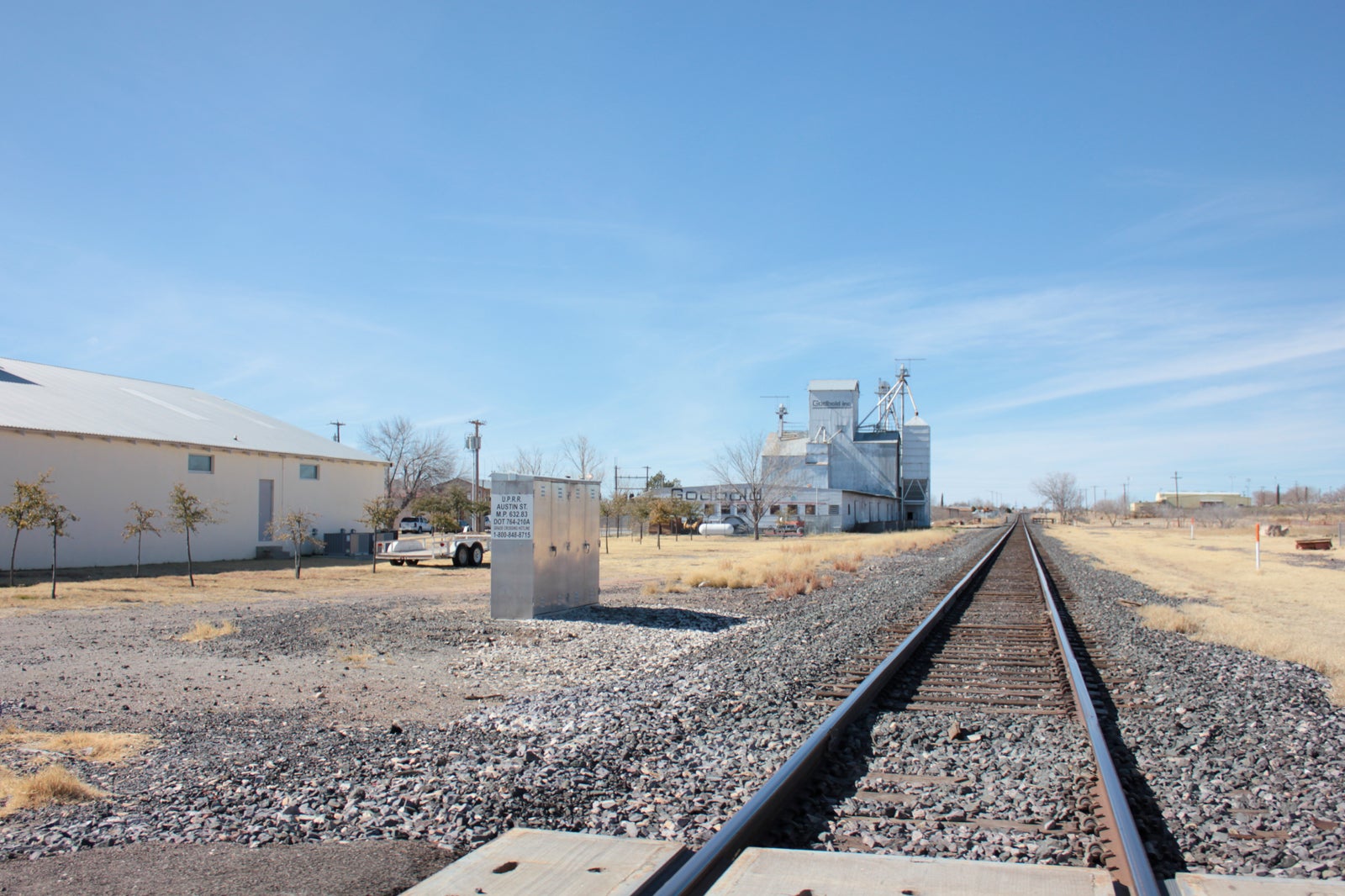 Marfa
Artsy enclave with alien lights
Marfa is a remote town in West Texas that's full of surprises. Drive a short distance out of town to find a Prada store standing alone in the desert – it's actually a whimsical work of art and just one of the many artistic creations that sprung up around Marfa since New York artist Donald Judd made his giant art installations here in the 1970s.
Beyond the art galleries, those looking for inspiration need only look up into the night sky for a chance to see the famous Marfa Lights: mysterious glowing orbs that have been sighted regularly in the area.
photo by John Cummings (CC BY-SA 3.0) modified
Canyon
Home to the Grand Canyon of Texas
Canyon reveals the town's not-so-secret main attraction, as it's where you can visit America's second largest canyon. Most people will want to soak up Canyon's history at the Panhandle-Plains Historical Museum and Historic Downtown Square before venturing out to Palo Duro Canyon State Park for some outdoor adventures.
The park has trails for hiking and horseback riding, or you could camp overnight with views of the night sky. The canyon walls also make a dramatic backdrop for the TEXAS Musical extravaganza, which has been taking place every summer at the Pioneer Amphitheatre for decades.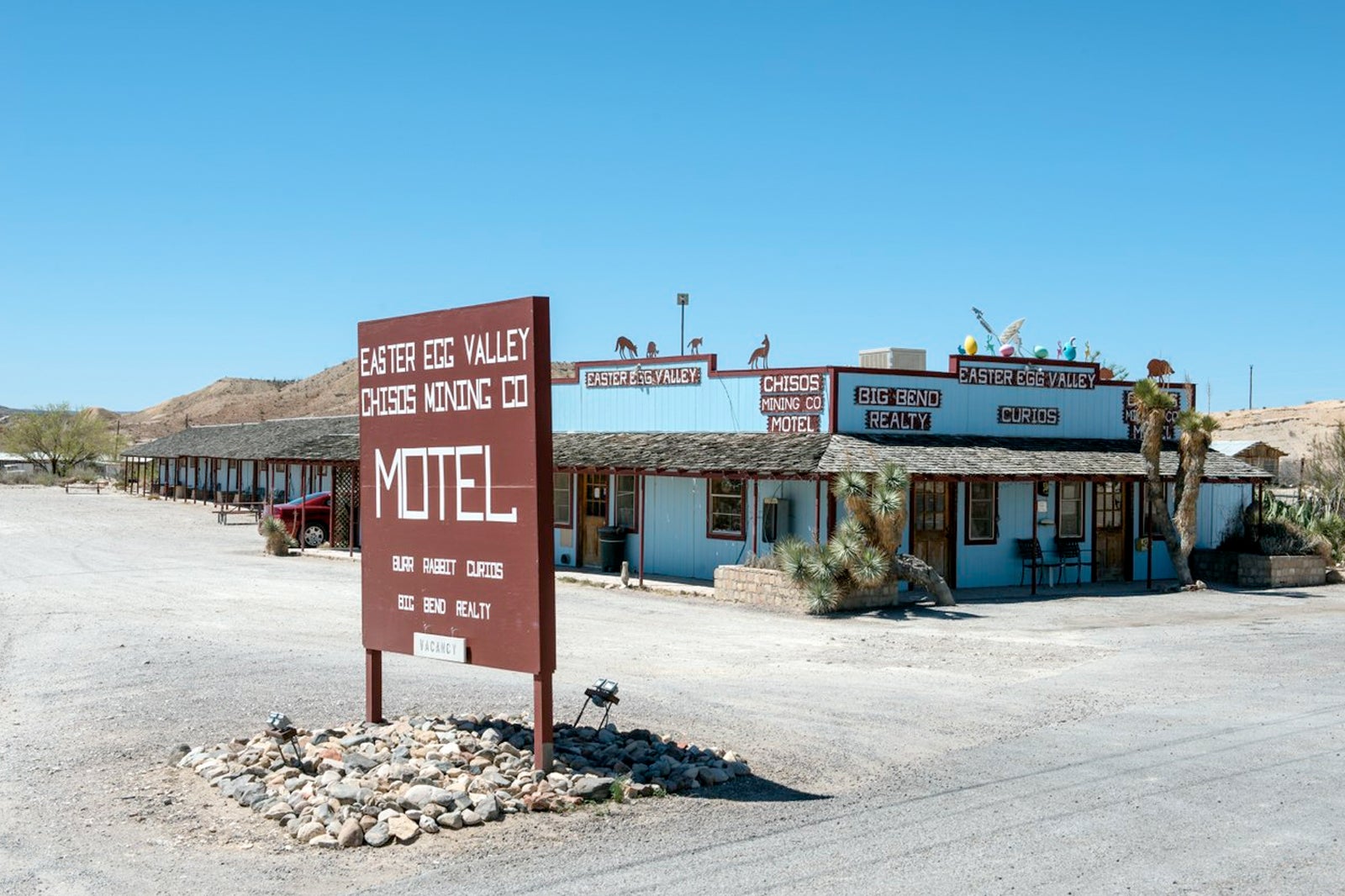 Terlingua
From boomtown to ghost town
Terlingua is a former quicksilver-mining town at the fringe of Big Bend National Park in West Texas. There are rusted-out cars and derelict buildings that will have us contemplate how truly small we are in this vast and wild world. Most visitors pass through the town on their way to explore the park's deep river gorges, mountain ranges, desert and hiking trails.
Though mostly abandoned, Terlingua still manages to keep itself on the map with tasty Mexican breakfasts at its Chili Pepper Café, friendly barkeeps serving drinks at The Porch, and its international chilli cook-off festival every November.
Fredericksburg
German homestead haven
In the years since Fredericksburg was founded by a German man of noble descent back in 1846, it's remained a little Texas enclave for all things German. Its streets are lined with dozens of historic homes and landmarks, and its Pioneer Museum and Sauer Beckmann Living History Farm each tell the story of German settlers to the area who went on to develop thriving ranches, farms and wineries.
Delve into Fredericksburg's unique history on a walking tour, join a culinary or wine tasting tour, and venture out to Enchanted Rock Park for a hiking or rock-climbing adventure on the huge pink granite dome.
photo by Travis Witt (CC BY-SA 3.0) modified
Bandera
It's the cowboy capital of the world
Set on the banks of Medina River, Bandera is a town straight out of a Wild West fantasy. Found along the historic cattle-driving Chisholm Trail, Bandera's cowboy culture is very much alive and kicking with its regular rodeo events and weekly shoot-em-up gunfight shows called Cowboys on Main.
Stop by Bandera General Store to rustle up a new cowboy hat, belt buckle and boots, then mosey out to a dude ranch to hone your wrangling, lassoing and horseback riding skills. While some ranches are rough and rustic like the good ol' days, others offer budding cowpokes a plush intro to country life with luxurious cabins and swimming pools.
photo by Larry D. Moore (CC BY-SA 4.0) modified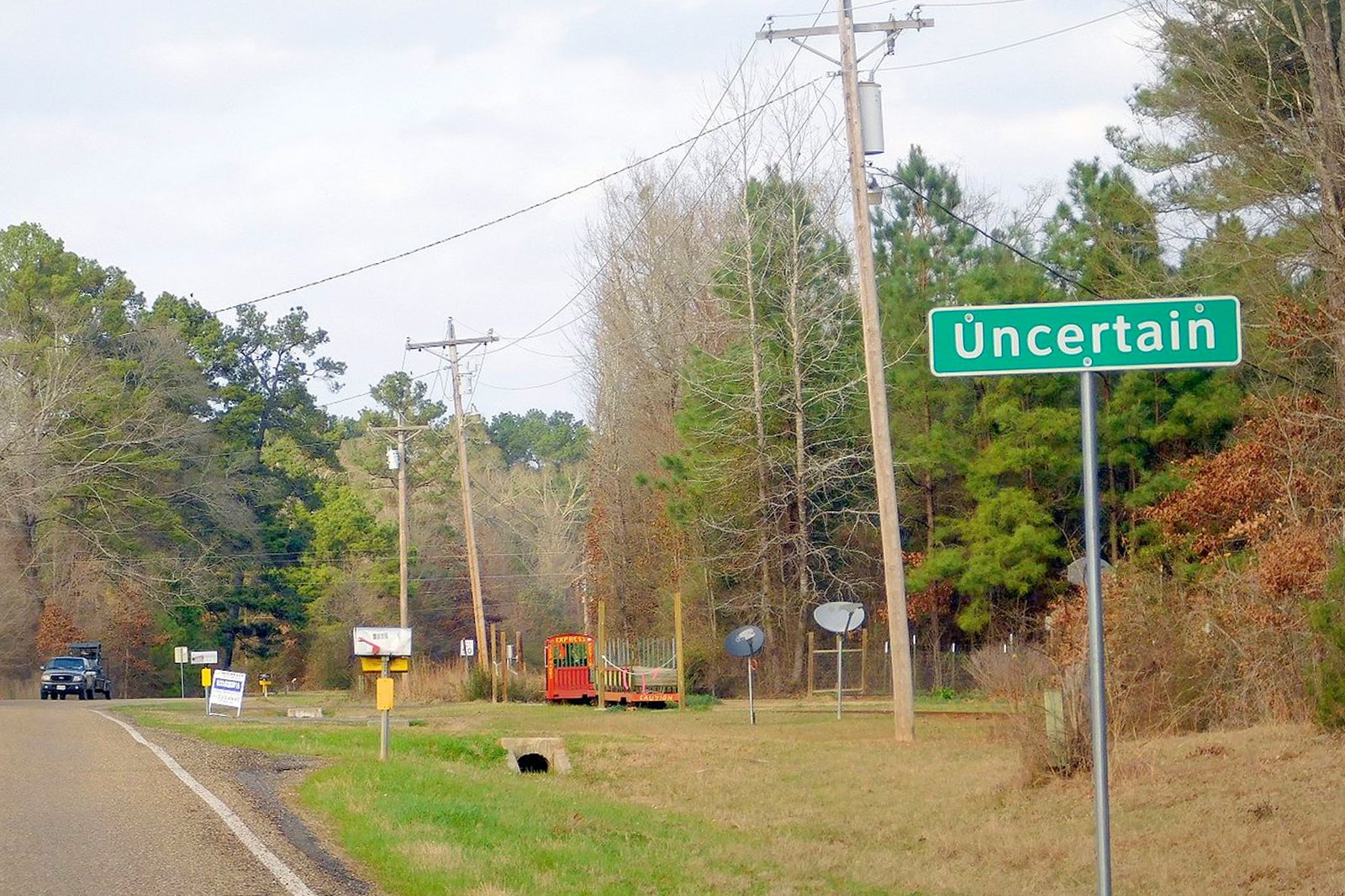 Uncertain
Also home to the Church of Uncertain
If you're uncertain of where to travel in Texas, you could always check out Uncertain, even though its 100 or so residents certainly don't oversell the town's charms to outsiders. "Uncertain is not on the way to anywhere. You've got to either know where you're goin' or be lost to find it," said Uncertain's local sheriff in a documentary about the town.
But if you do stumble upon Uncertain, there are plenty of things to enjoy here beyond taking an obligatory selfie with the town sign. Found on the shores of Caddo Lake near the border with Louisiana, Uncertain's a hauntingly beautiful escape for birdwatching, kayaking and fishing in the shade of Spanish-moss covered cypress trees.